I'm a massive Kenny Chesney fan and also a massive fan of his Blue Chair Bay Rum! I've shared a mixed drink using his rum from pretty much every season and I felt like I needed a winter one as well! Even though I'd much prefer to be sipping rum on the beach, incorporating the flavors into a winter drink help warm me up ever so slightly. This Christmas cordial totally hits the spot and I'm so excited to sip by the fire with a good book. Writing the recipe below…enjoy!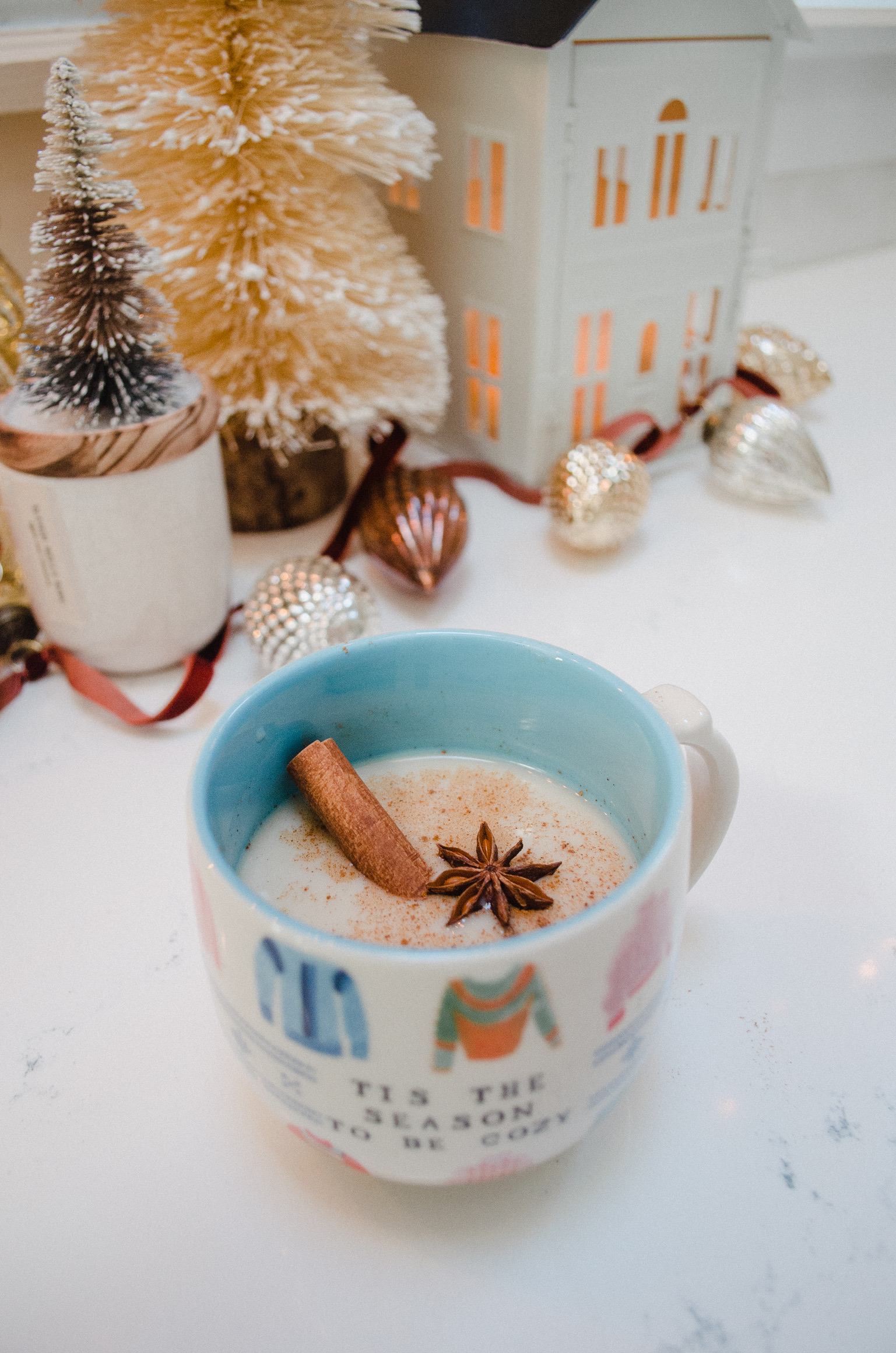 Spiced Egg Nog Recipe
Ingredients for this drink are Brandy, Rum (Blue Chair Bay of course), Egg Nog (or a diary free substitute), Maple Sugar, Cinnamon, Nutmeg, 1 cinnamon stick and 1 clove star anise.
First, I mixed together 1 ounce of Brandy, 1 ounce of Rum and 3 ounces of Oat Nog. Then, I added three pinches of cinnamon, three pinches of nutmeg and one teaspoon of maple sugar! Once all of the ingredients were combined I stirred thoroughly with a small mixing spoon.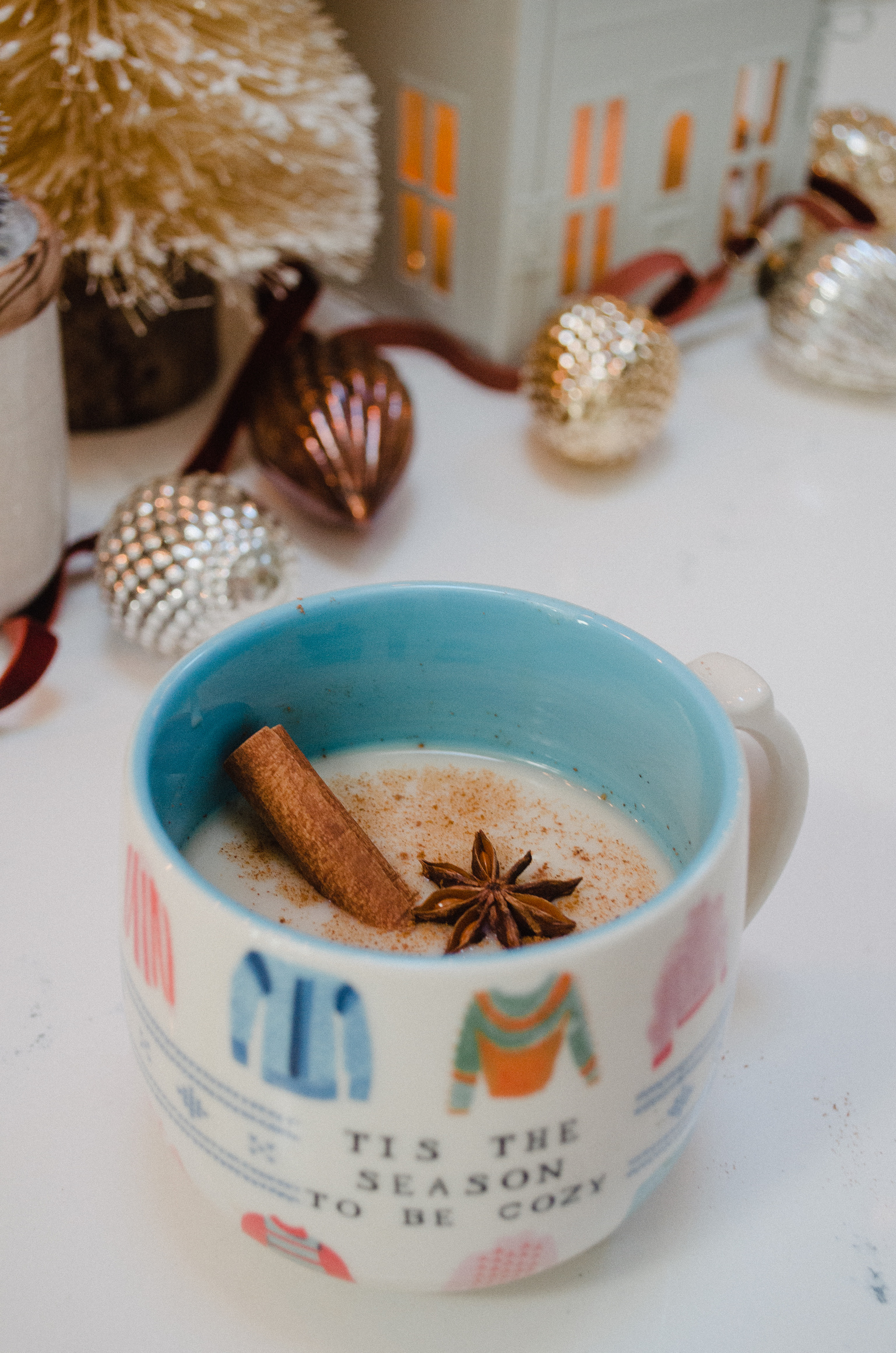 To finish, I garnished with 1 cinnamon stick and 1 clove star anise. What I love about this drink is it looks as good as it tastes! It's a great addition to any holiday party cocktail list. Enjoy!