With Spring time slowly approaching, it's important to have some good, casual transition outfits! Today I'm sharing eight looks that I think can work in + or – 50º weather! The real key is layering, but each look has something unique to it that I want to show off! My go to leggings are the Salutation Stash leggings from Athleta, but there are a few others that I wear pretty regularly too! Tap any image for full outfit details, or read the captions for some specific shout outs. Hopefully this is a helpful guide to some casual outfits as we move from Winter to Summer. If you want to see more blog posts like this, let me know!
Outfit 1: Band Tee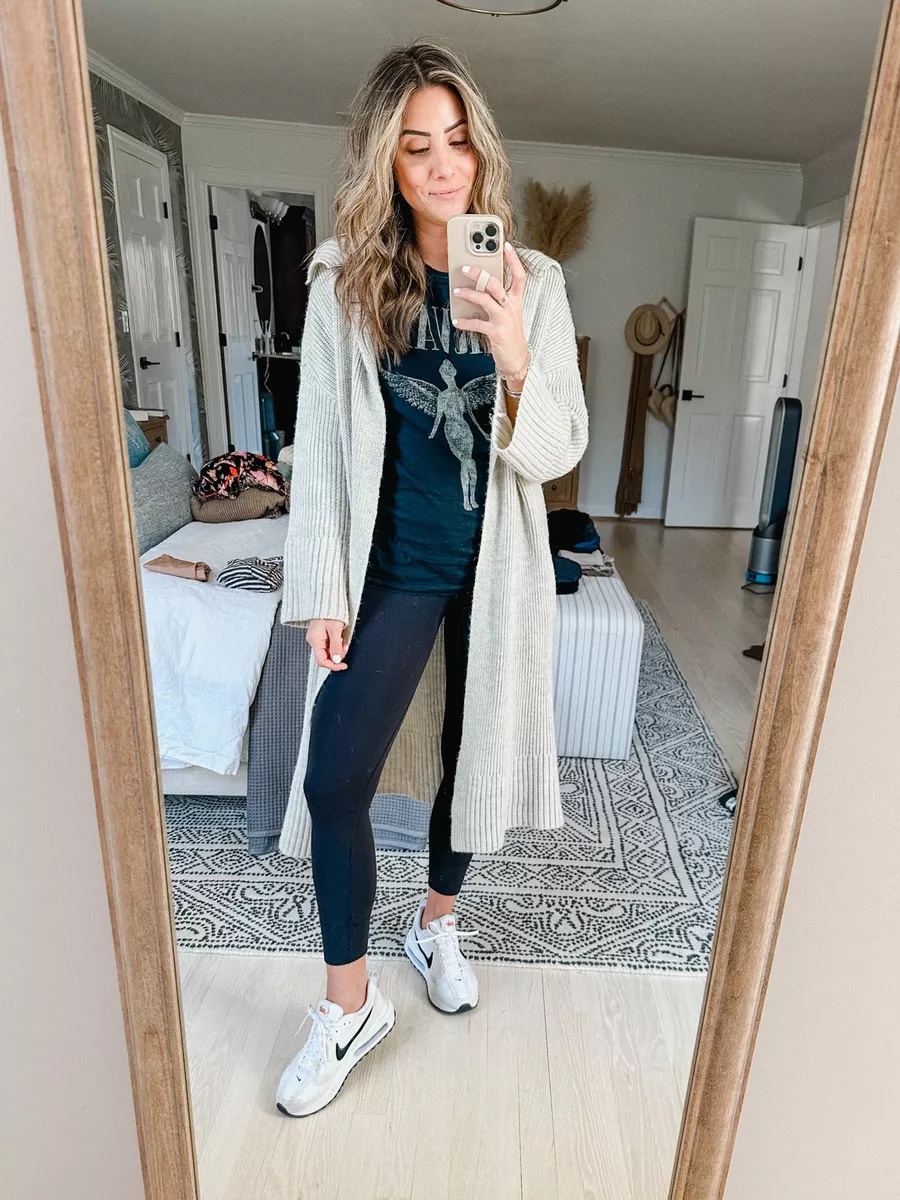 This outfit is great because the graphic on the band tee adds a dynamic aspect to the look without being too much! This cardigan also adds so much warmth, but can be taken off easily if it gets warmer throughout the day! Can't go wrong with a good band tee & cardigan!
Outfit 2: Quarter Zip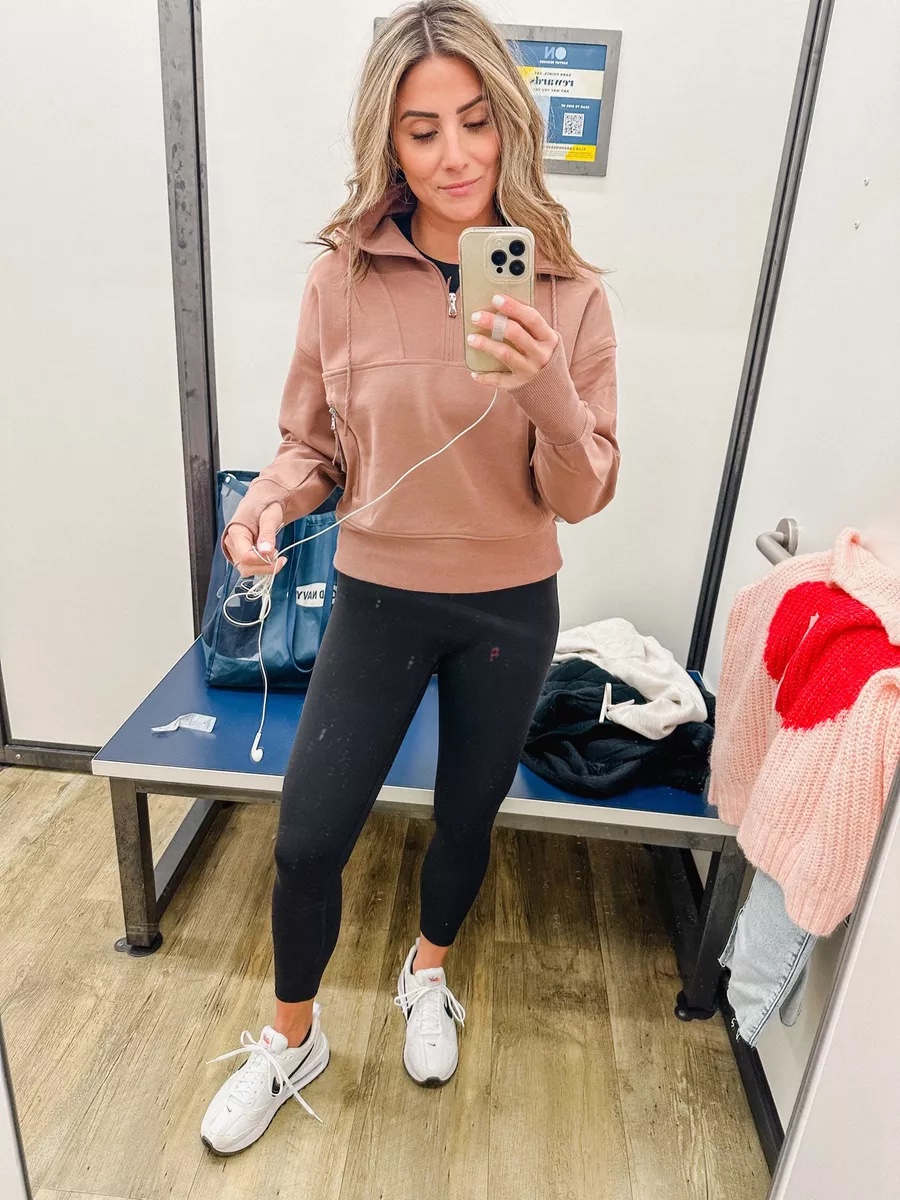 This quarter zip from Old Navy was a great in store find! I didn't wind up purchasing since I felt like I didn't love the way it fell on me, but the sentiment still stands. A quarter zip is a great Spring staple, a little less constricting than a classic pullover but still providing warmth for those cool mornings!
Outfit 3: Opt For A New Wash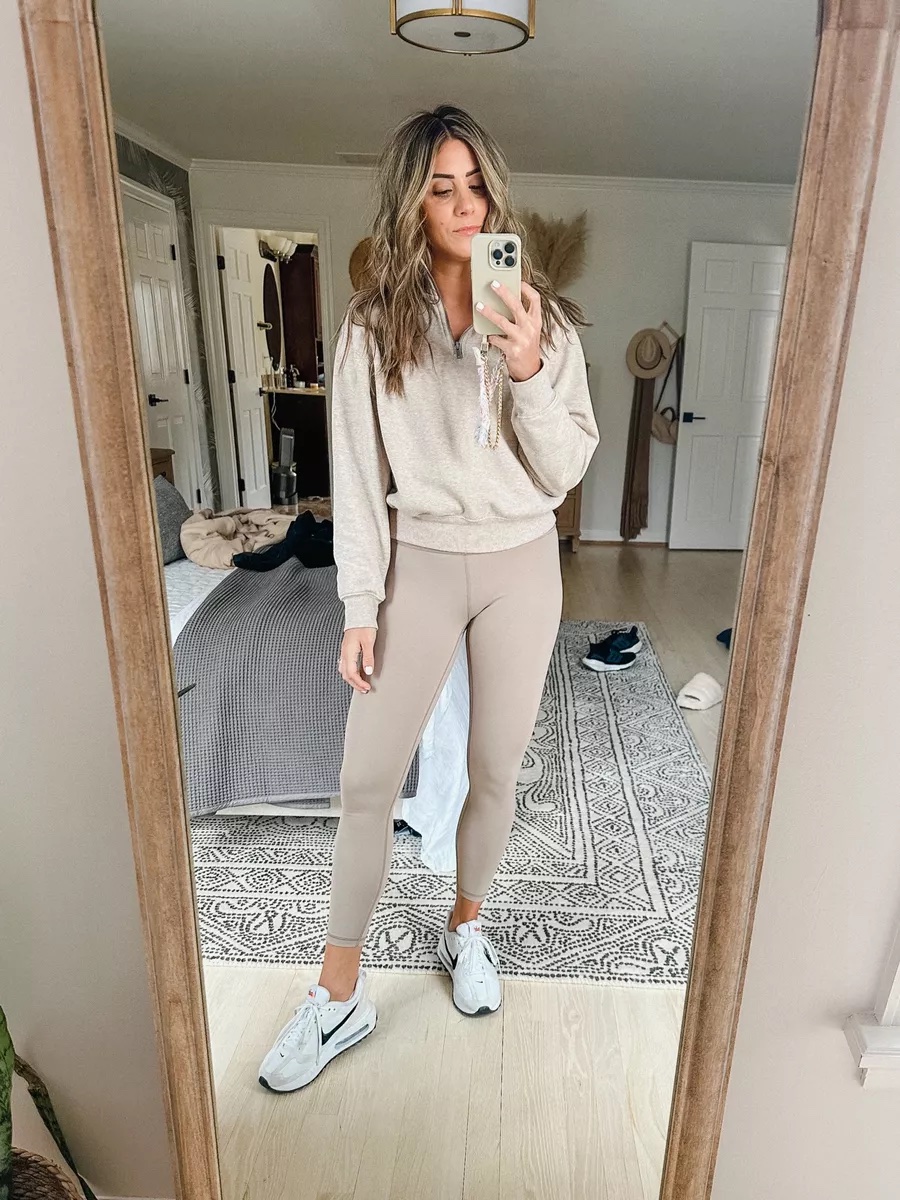 Ok, this is sort of cheating because I know I promised *black* leggings outfits, but I can't help it! I love switching it up and buying in different washes. These Everlane leggings are great (and on major sale!). This look is perfect for March/April transition seasons. It keeps you warm but the lighter colors help move the outfit into the warmer season.
Outfit 4: Band Tee Part 2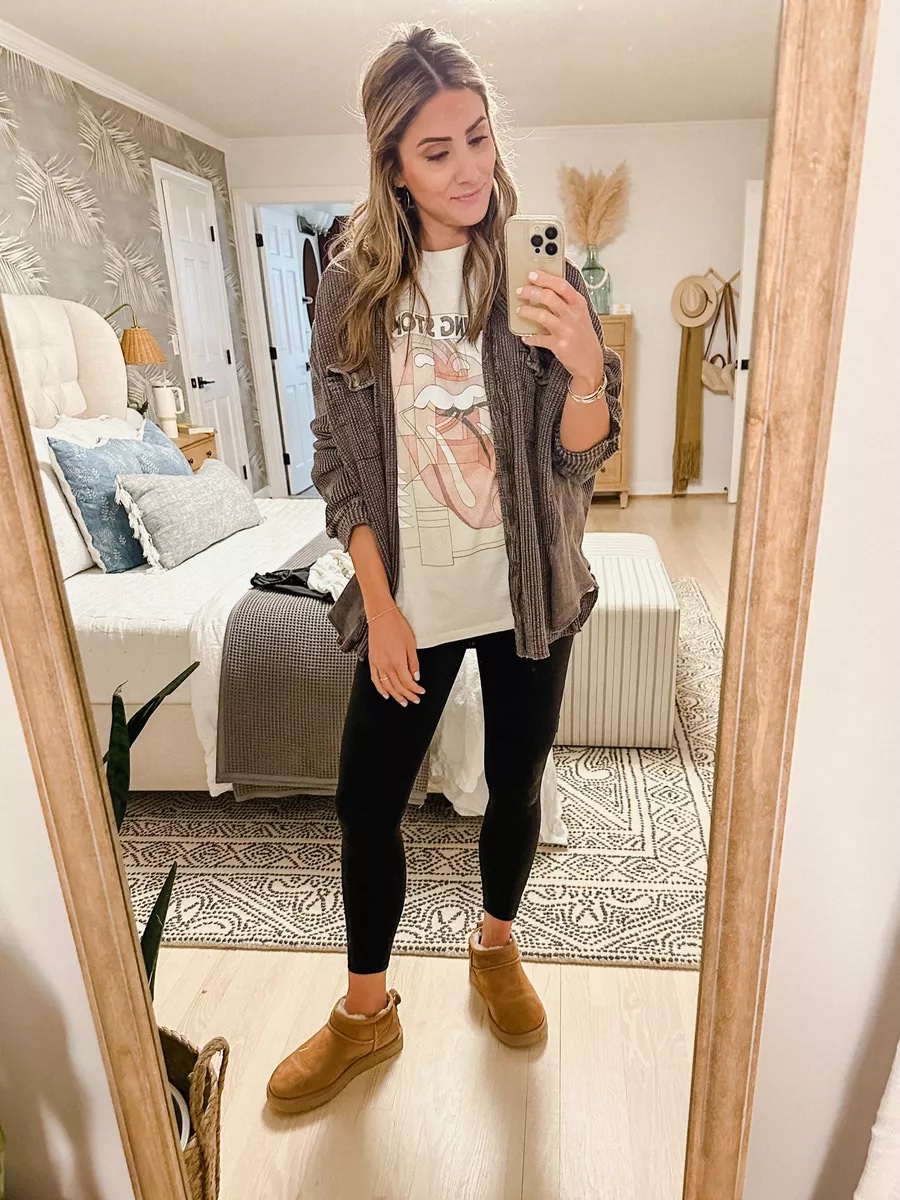 Can't go wrong with a band tee – right? This one is sold out right now, but I found something similar on Target for a great price! If the weather is too warm for Uggs, opt for these Birkenstocks! They're fuzzy so they still provide some warmth but are definitely a better bet for warmer months.
Outfit 5: Elevated Flannel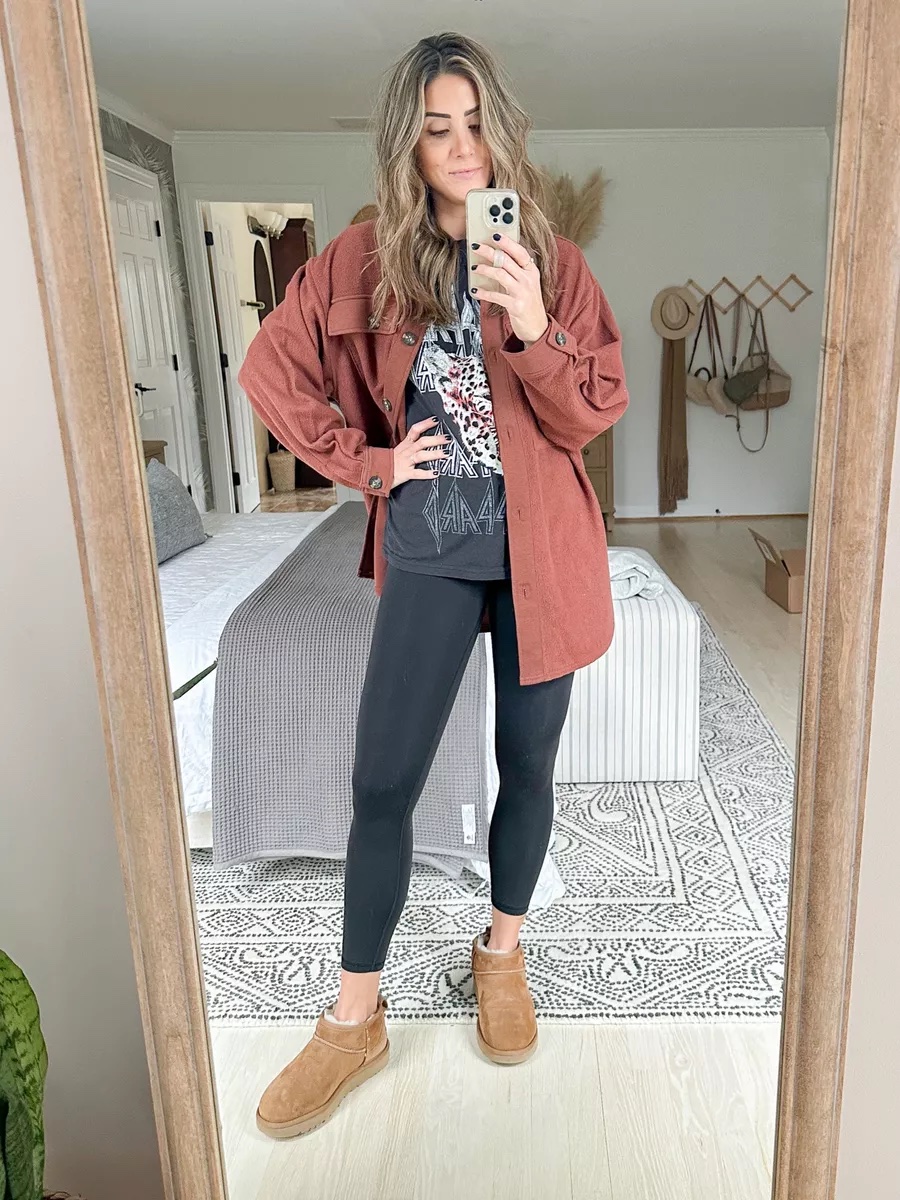 Ok, obviously a flannel & leggings is a classic outfit, but I love this lightweight button down from Target! It's sold out right now, but here's something similar from Free People. It's great if a flannel just isn't your vibe, or you're looking to switch it up!
Outfit 6: Zip Ups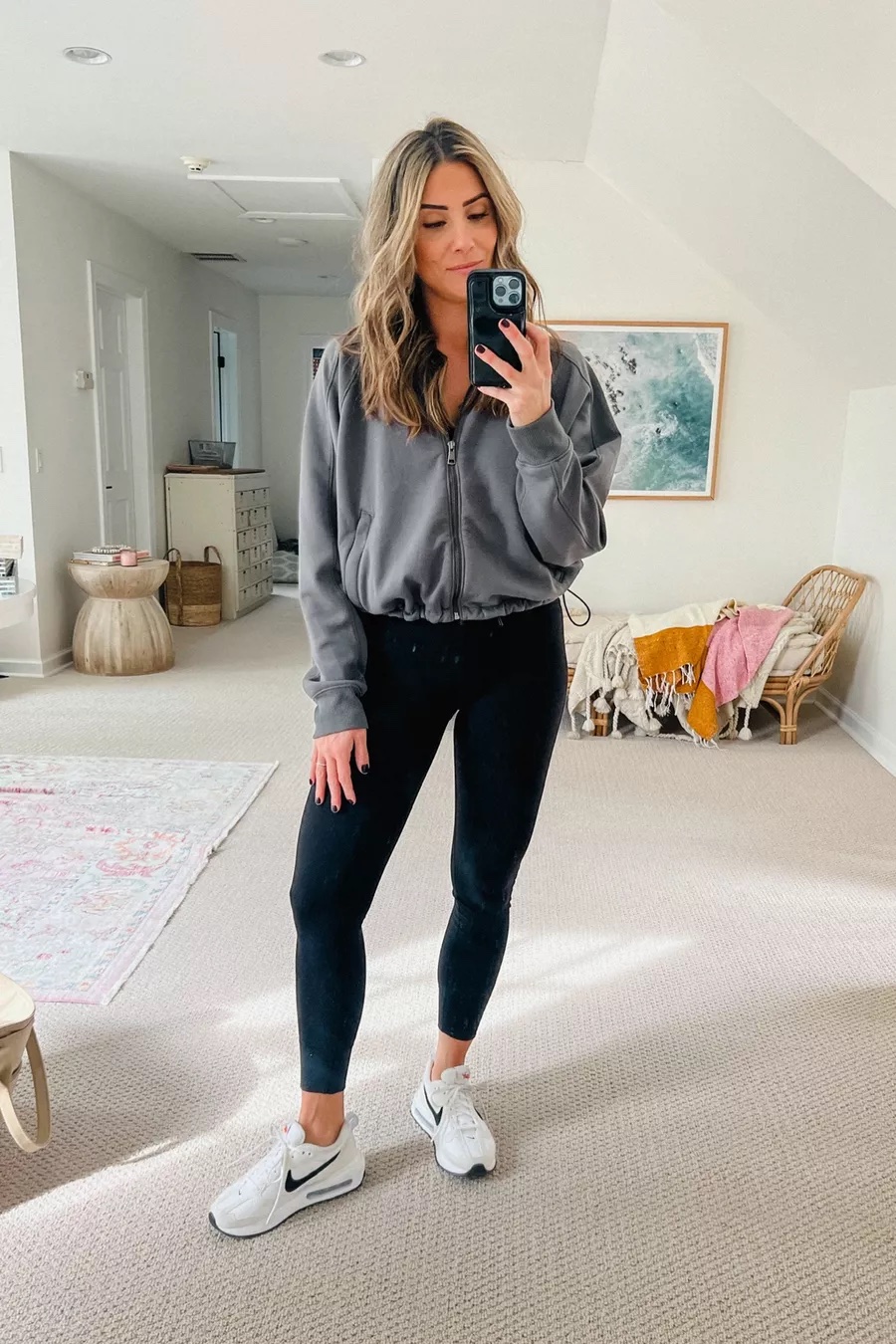 Obviously, a zip up is the best way to add some casual layering to a low-key outfit. This one from Abercrombie is a great because it's cropped without being too cropped. I love to wear this on long travel days, you never know what temperature it'll be up in the air!
Outfit 7: Layer With A Vest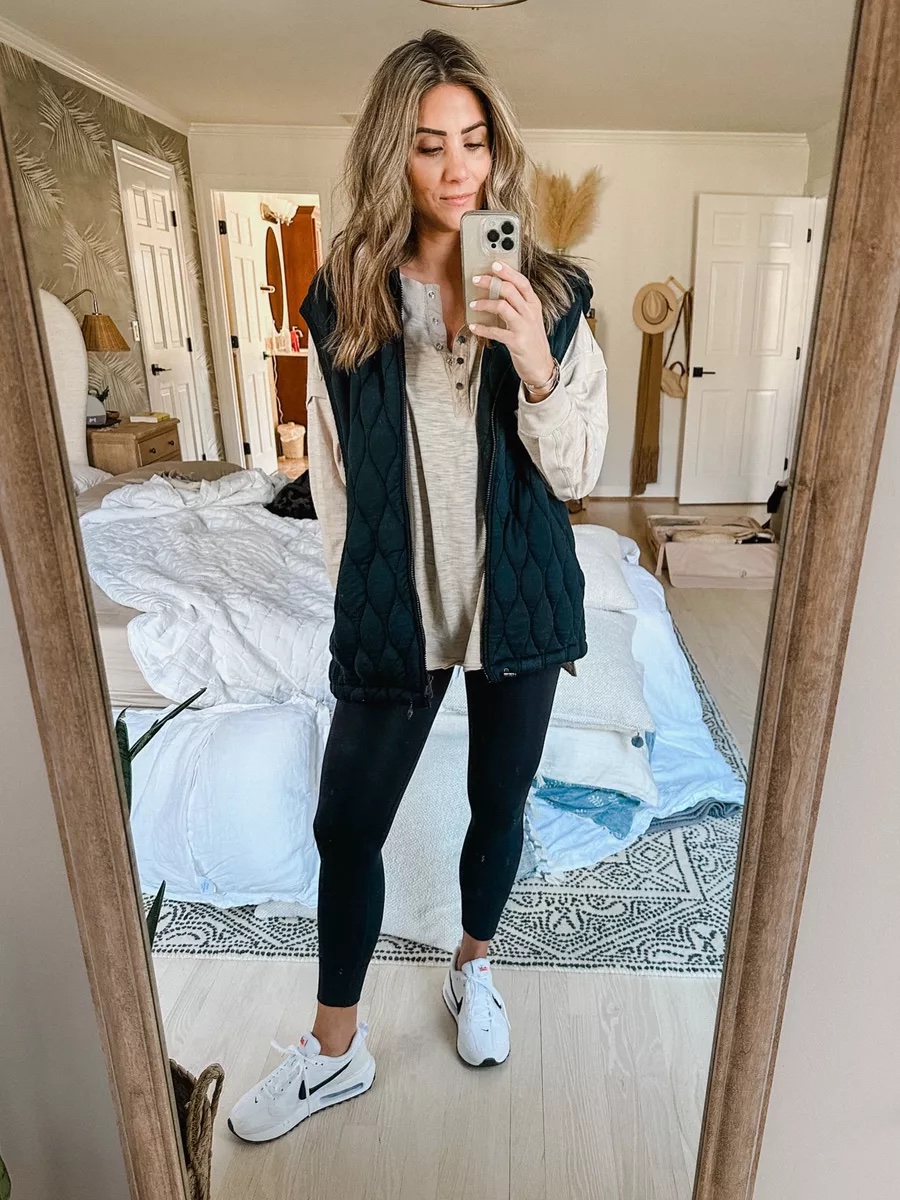 A vest is probably the most classic Spring layering accessory. This one even has a hood if you get caught in the April rain! Perfect look for those cold mornings/warm afternoon days.
Outfit 8: Biker Shorts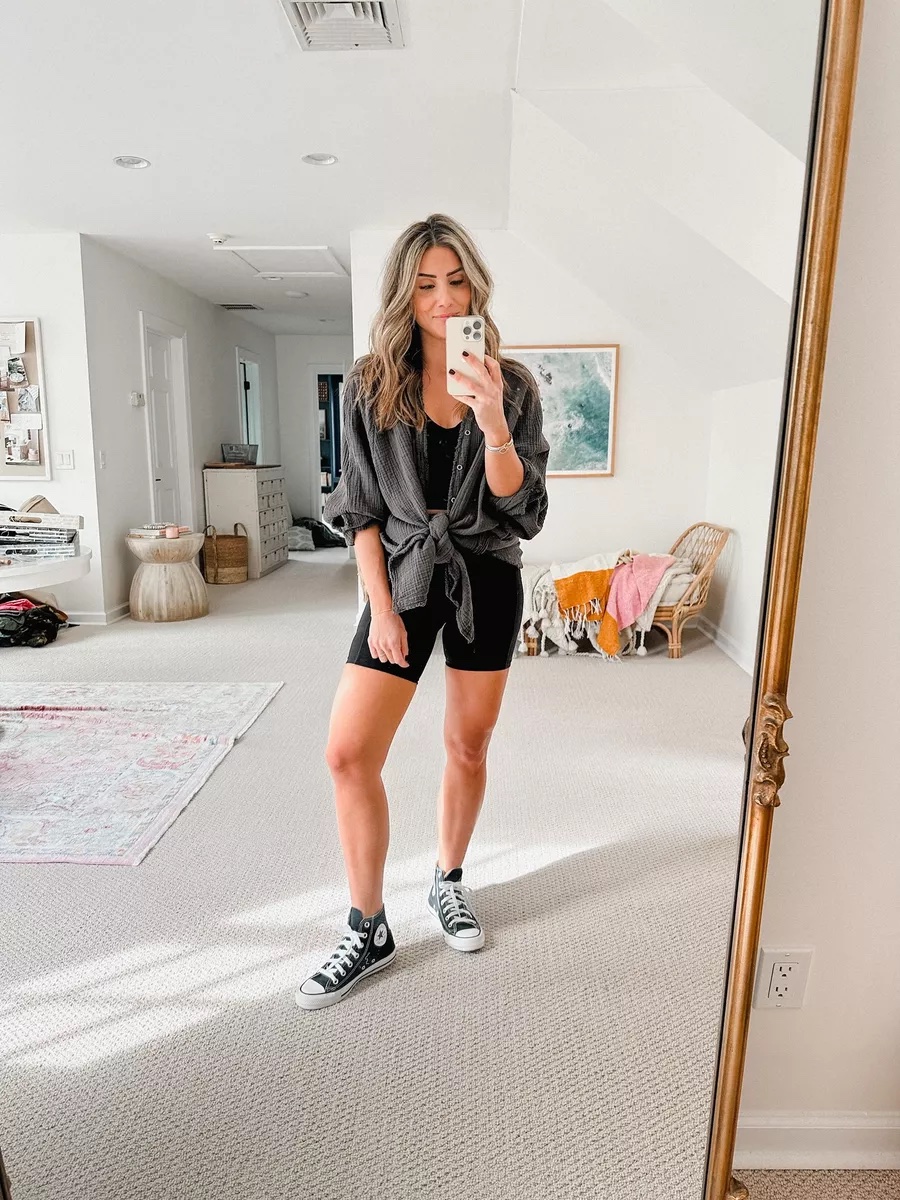 Last, but not least, biker shorts. These are a great leggings alternative for those hot days when you just can't stomach full coverage. But, if it's still a little chilly, pairing with a button down, like this oversized one from Free People, is a great layering tool!