Disclosure: Some items in this post have been gifted for consideration. All thoughts, opinions, and photos are my own.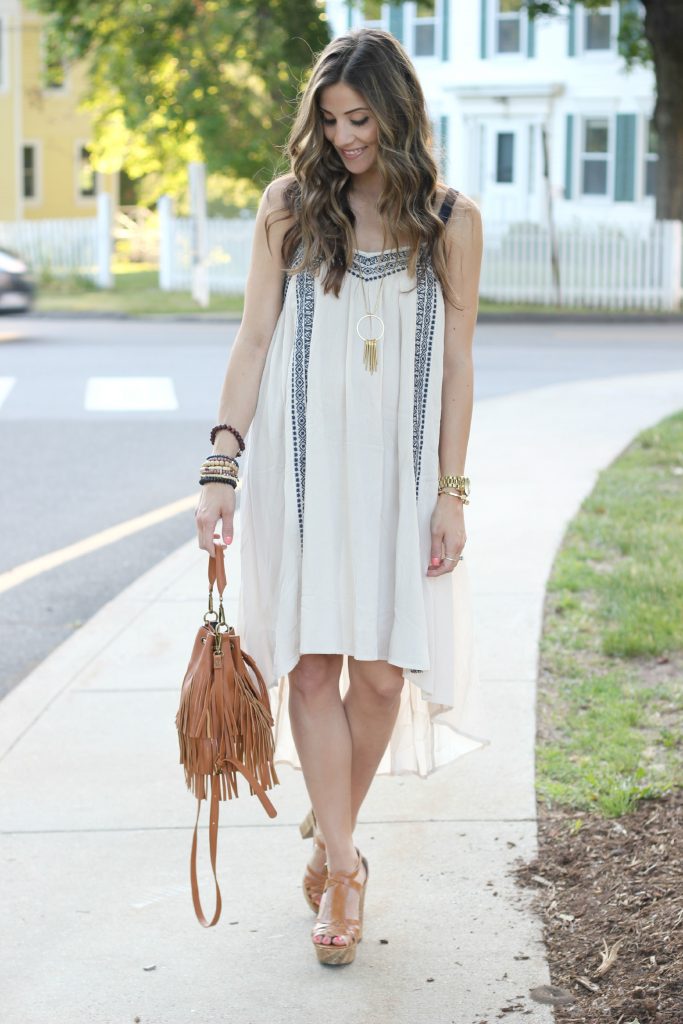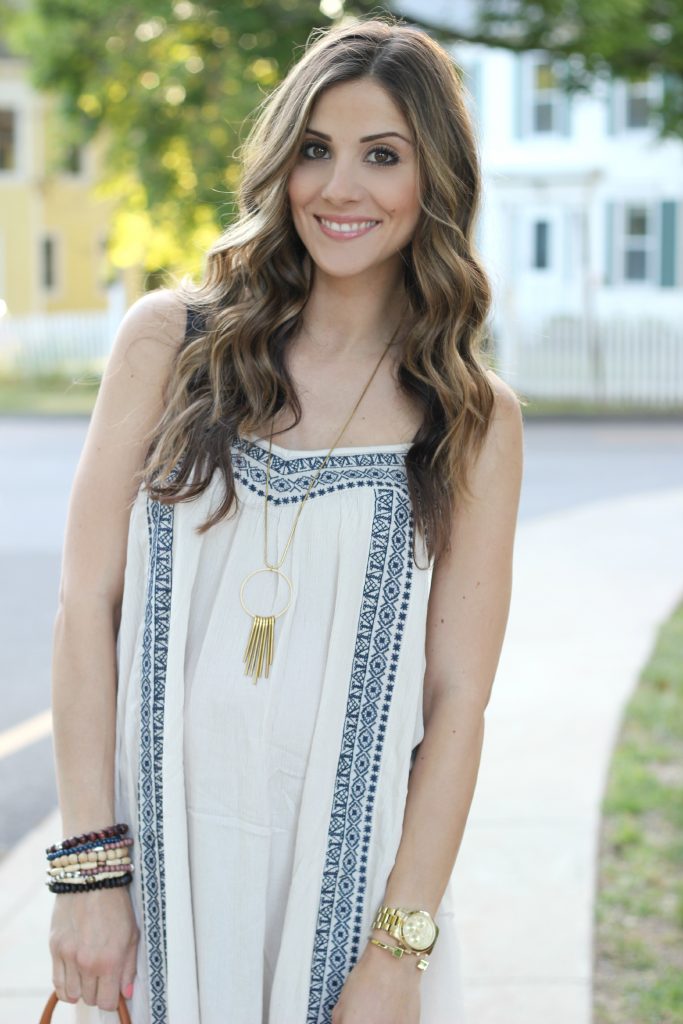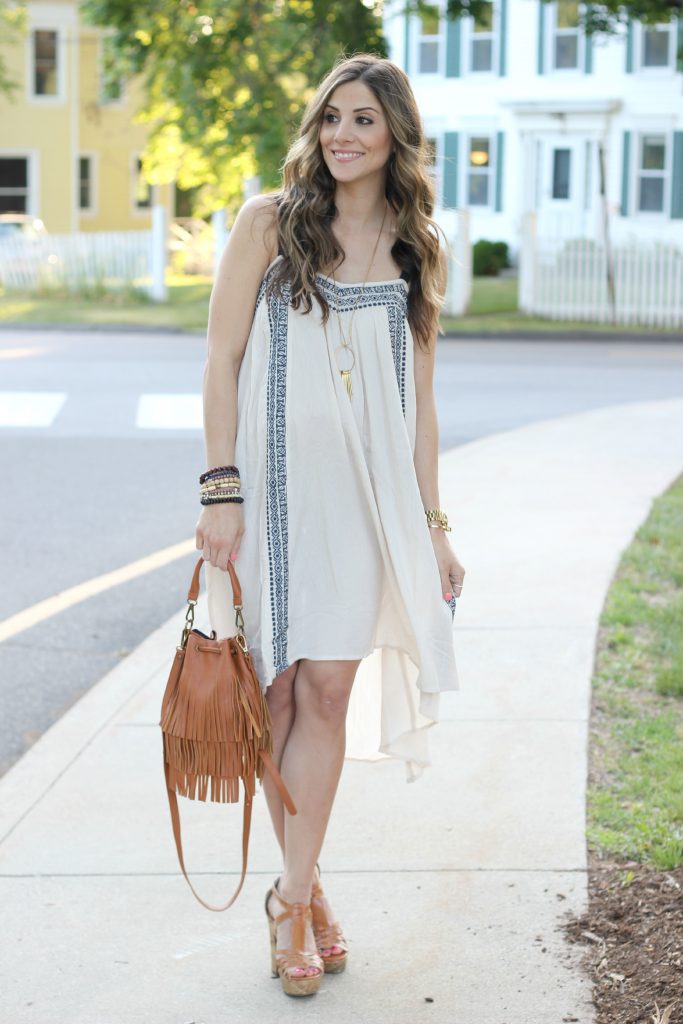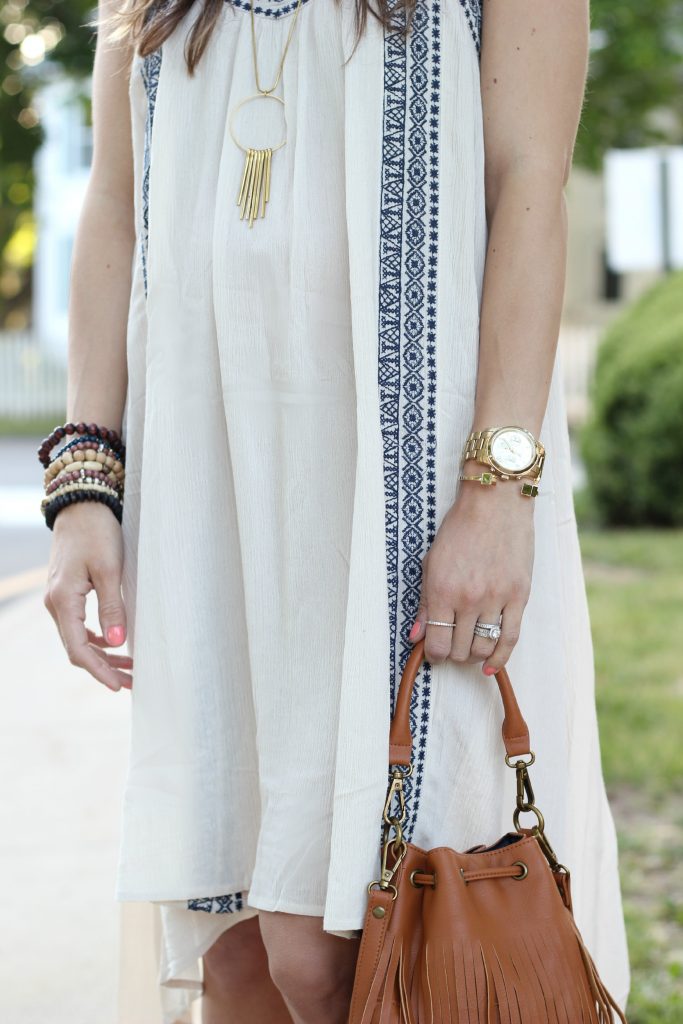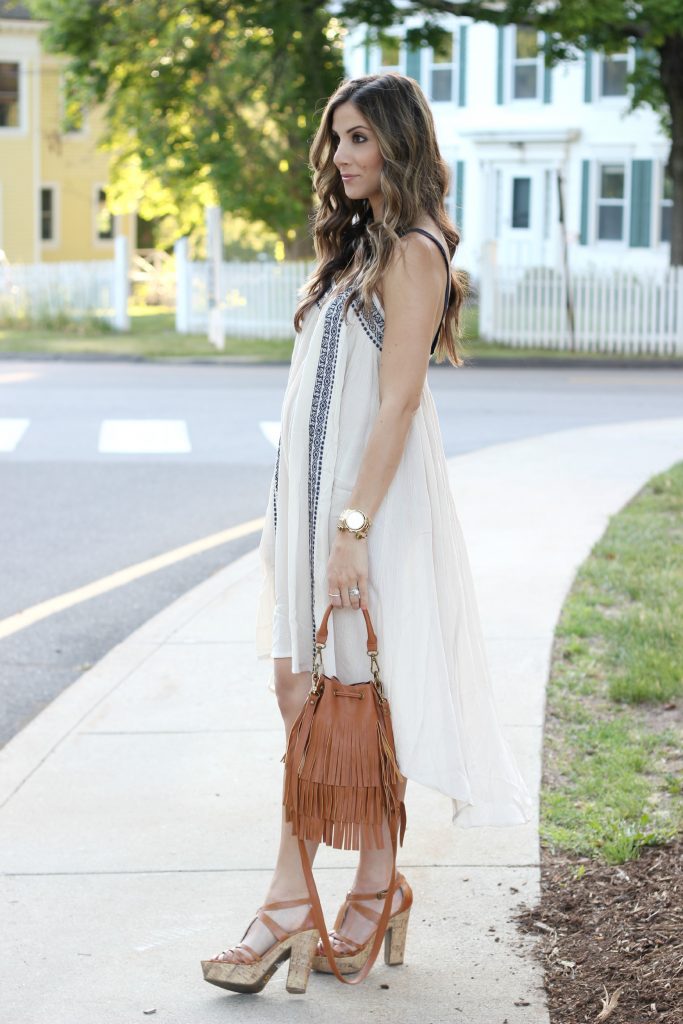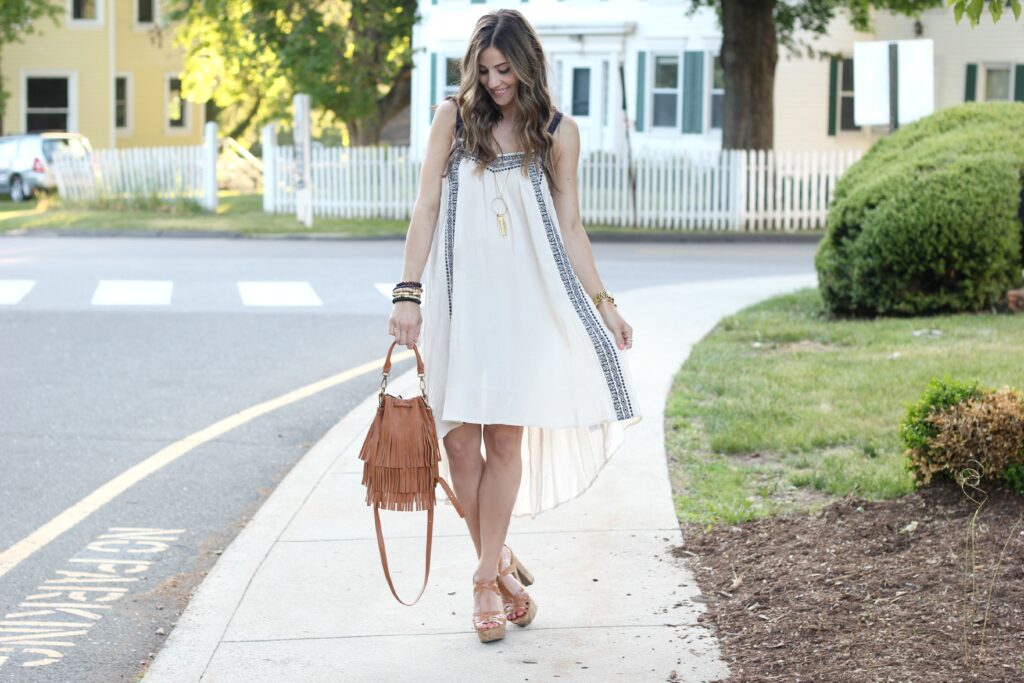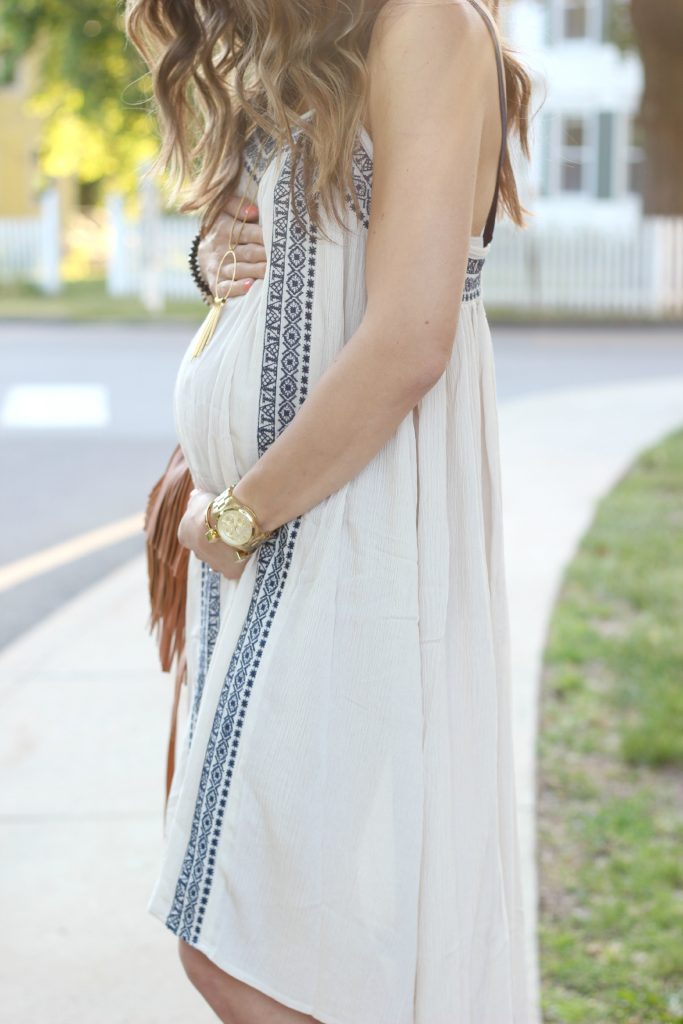 Dress: c/o Pink Blush Maternity
Shoes: TJMaxx
Bag: c/o Lulu
Necklace: Urban Outfitters
I'm actually really surprised at how well I'm doing finding dresses that can be worn before, during, and after pregnancy. I'm all for showing off my bump because I think pregnancy is so beautiful, but I love these flowy dresses for the second trimester before the bump really pops. These are also great if you're having a summer babe and will be postpartum during the summer months. Every mama knows about the jello belly the few weeks after baby arrives, and these flowy dresses cover that right up!
This embroidered linen maternity dress from Pink Blush Maternity has a little bohemian vibe, which of course is what drew me in. Because of the high-low style, I decided to rock it with some chunky summer heeled sandals (while I can before the bump is too big and flip flops are the only things I'm getting on my feet!). I tend to like heels with high low dresses for some added height. And how amazing is this fringe bucket bag?! It adds the perfect boho touch. I'm loving Pink Blush Maternity's variety of trendy maternity clothes as well as their basics. I wish I had known about their maternity boutique when I was pregnant with Landon!
We find out the gender of this little nugget next week and we are so stuck on a boys name. Every name I love, my husband vetoes. I feel like I'm in that episode of Friends where Rachel and Ross are trying to come up with names for the baby and Phoebe comments that the name Veto sounds pretty good! 😉 Veto McBride? Nah.

maternity clothing maternity dresses maternity fashion maternity style Pink Blush Maternity