Disclosure: This post is written in collaboration with Urban Decay through Conde Nast. All thoughts, opinions, and tutorials are my own.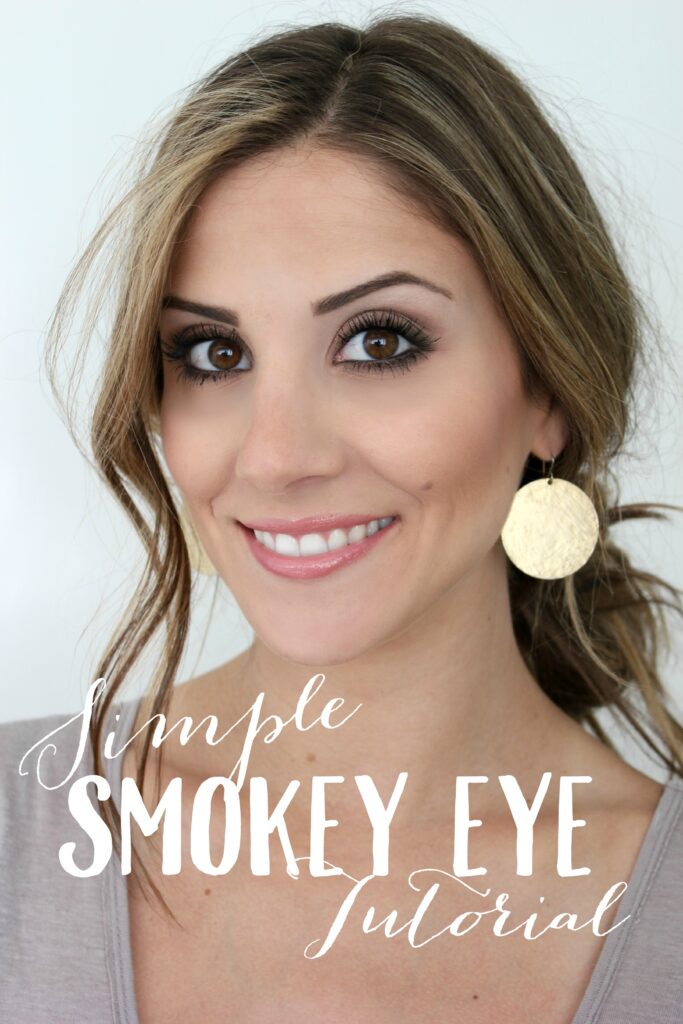 I'll be the first to admit that I'm not big on wearing eyeshadow. But that doesn't mean I don't have 4756472893862 eyeshadows or swoon after the newest, most sought after palettes! My normal day to day look involves little to no eye shadow, but I love having amazing palettes on hand for a special night out or when I want to glam up my look a bit. That's why I was THRILLED to see Urban Decay's new Naked Smoky palette, which is hitting stores near you this month! This palette has every single shadow color you need to create your most perfect smokey eye….all in ONE palette! Today I'm sharing with you a simple smokey eye tutorial I've created using some of my favorite colors from the new palette. When it comes to beauty, I'm all for keeping it simple…and this is a smokey eye anyone can do!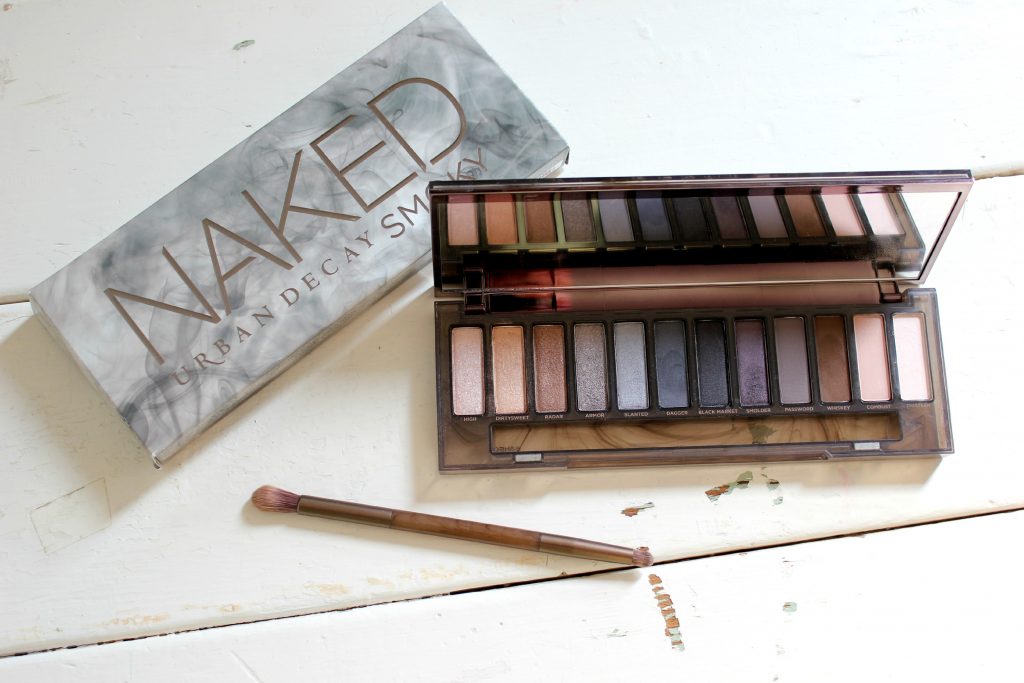 1. First, apply an eyeshadow primer all over your lid. Next, apply THIRTEEN all over eyelid from base to brow.
2. Using a fluffy brush, apply DIRTYSWEET to the lid of your eye.
3. Using a pencil brush, apply WHISKEY to the outer corner of your eye. No need to make this look perfect, just simply dab right in the corner because we will be blending in the next step.
4. Using a blending brush (the brush the kit comes with is great for this!), blend WHISKEY up and into the crease of your eye. Really blend it, and then blend some more!
5. Apply your favorite liquid eyeliner to your top and bottom lash line, as close as you can get it to the lash line.
6. Using a pencil brush, apply RADAR over the eyeliner. Get as heavy as you'd like with this depending on the look you're going for…this is what creates that smokey effect!
7. Apply 2 coats of your favorite black mascara, and 3 for a more dramatic finish!
This is just one simple look you can recreate using your new Naked Smoky palette, but the options are truly endless. There's a variety of blues, purples, browns, and neutrals in matte, satins, and shimmer right as your finger tips to play around with and create a custom look!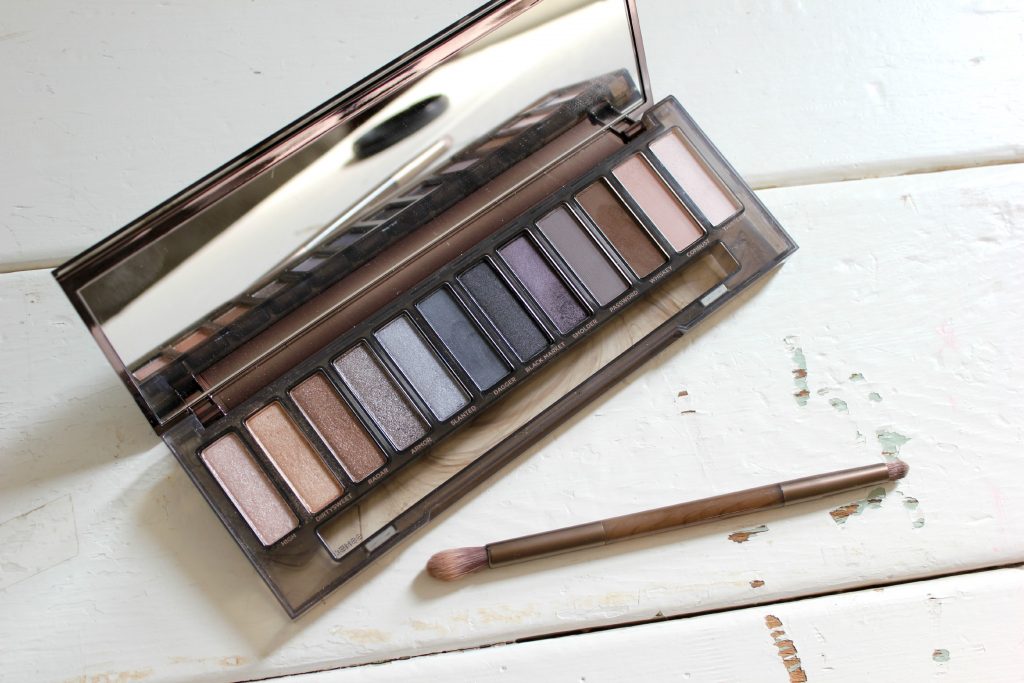 The Urban Decay Naked Smoky palette will be available this month at your local Ulta, Sephora, and select Macy's stores for $54, which is a bargain for the amount of shadows you're getting in one palette! Go pick one up and have fun perfecting your custom smokey-eye look!