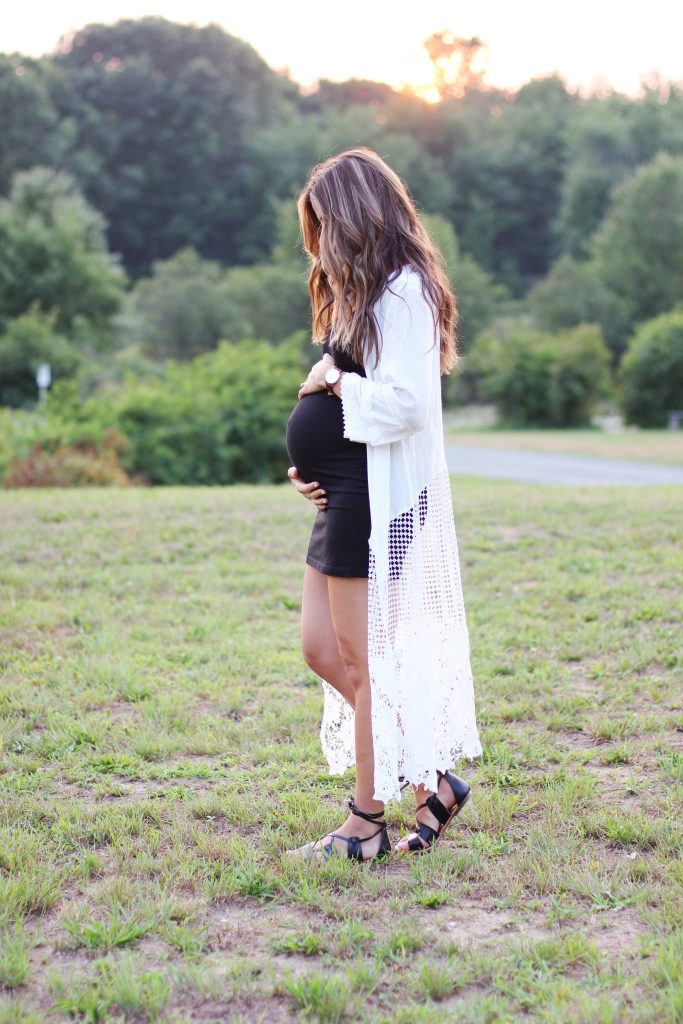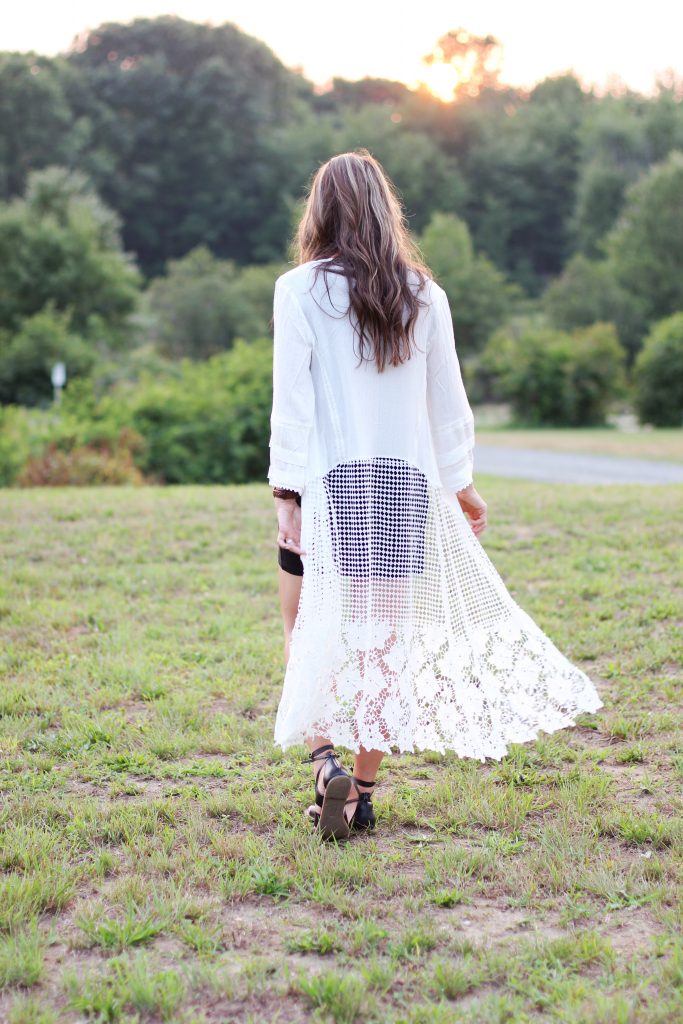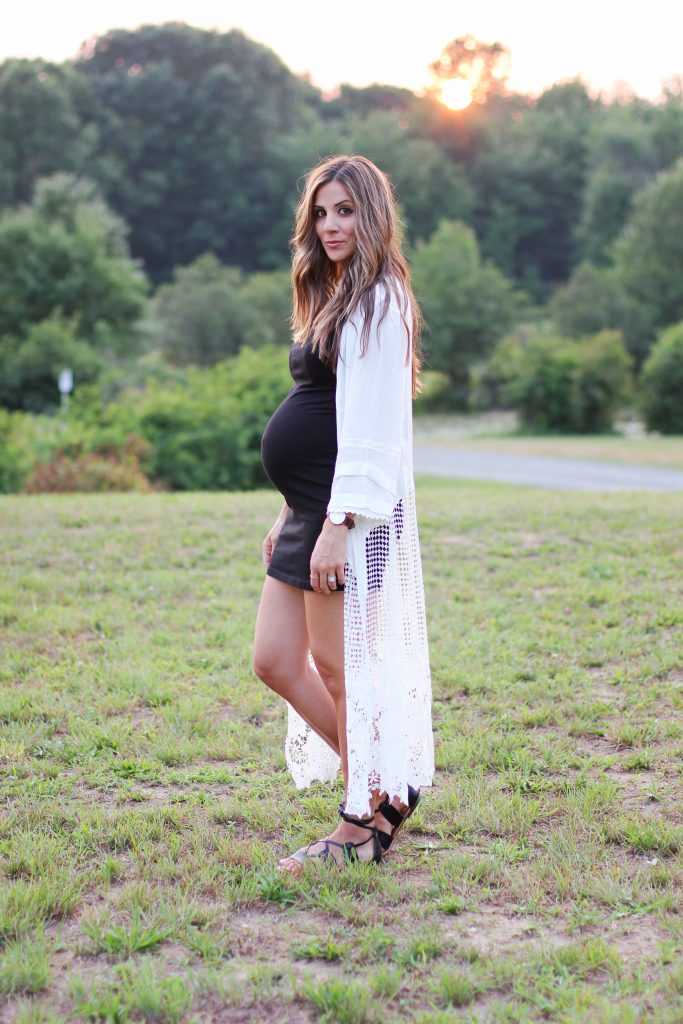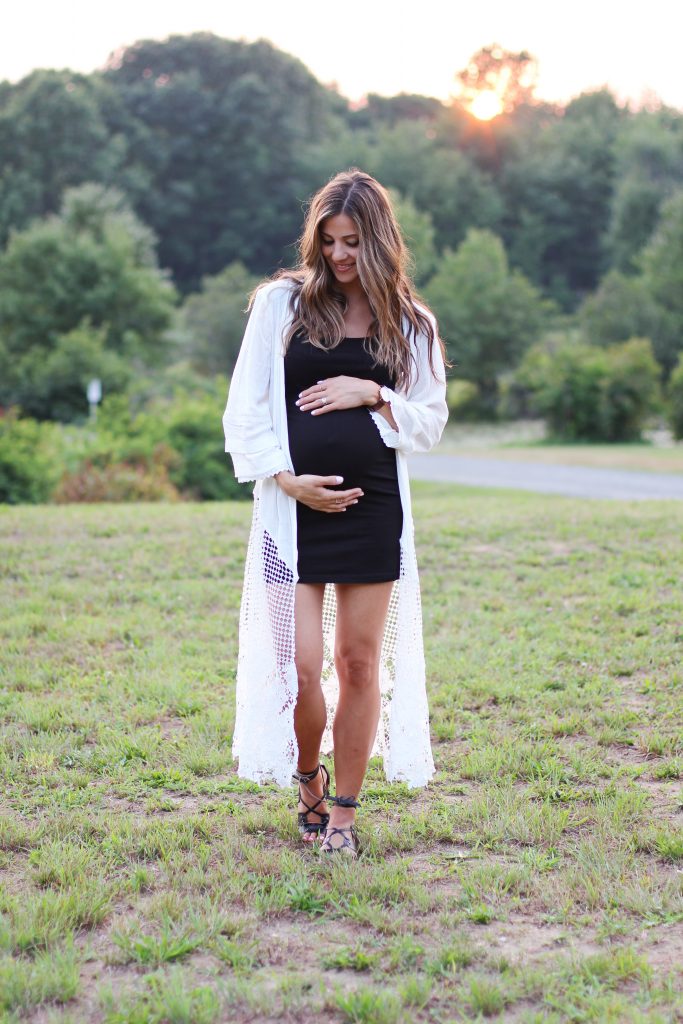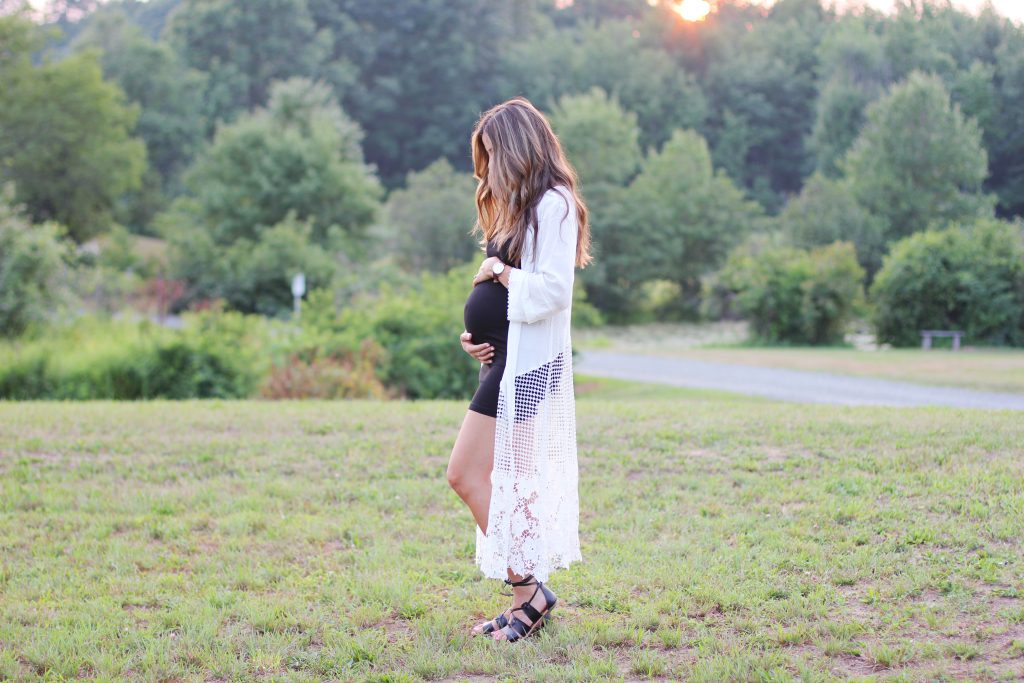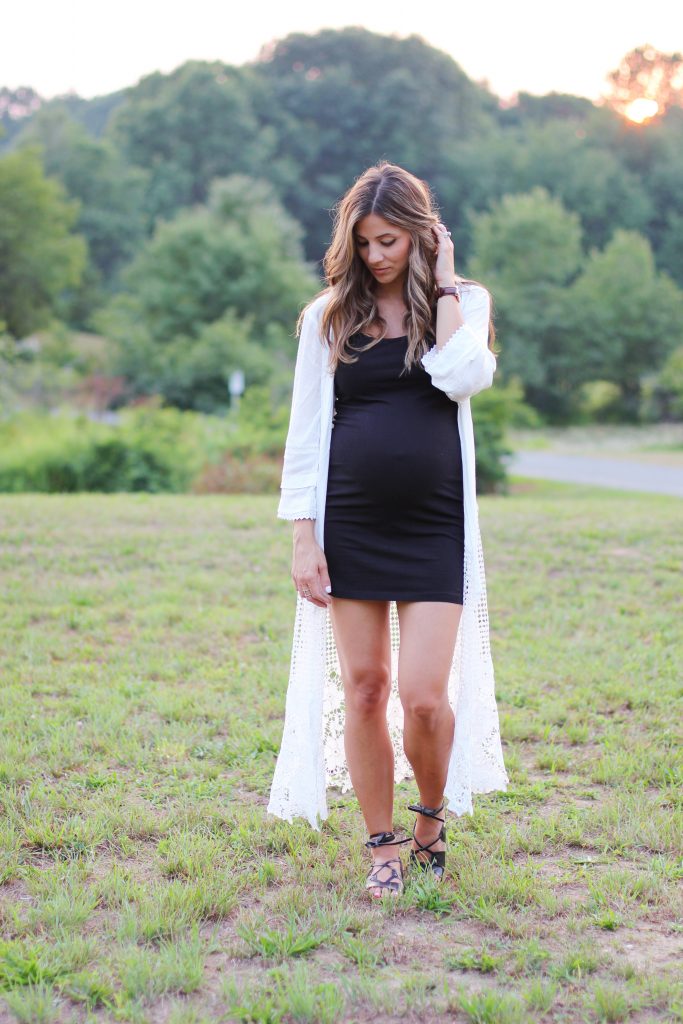 Cardigan: c/o SheInside
Dress: H&M (similar, options)
Shoes: Old Navy
Watch: Daniel Wellington
It's truly a miracle I'm even getting this post up today. This past week has been intense with the move…I'm definitely struggling with the fact that my house is a total disaster, and I'm trying REALLY hard not to stress about it. Which hasn't happened. :/ But living out of boxes sucks, in plain English, and I can't wait to have everything put away and organized. We also learned I'm having the same issue this pregnancy as I did with Landon, which means I need to be off my feet a little more than usual. Awful timing, but baby girl comes first!
I fell in love with this crochet cardigan because it's got a bit of a bohemian vibe. I can tell I'll be wearing it much more and through the fall season as a transitional piece. I think it would also look great with some cutoff jean shorts! And for less than $22, it's a steal!
Bare with me while I pick my life back up and out of all the boxes! I have some great giveaways coming to you soon!