Thank you to Living Proof for partnering with me on today's easy loose waves tutorial post!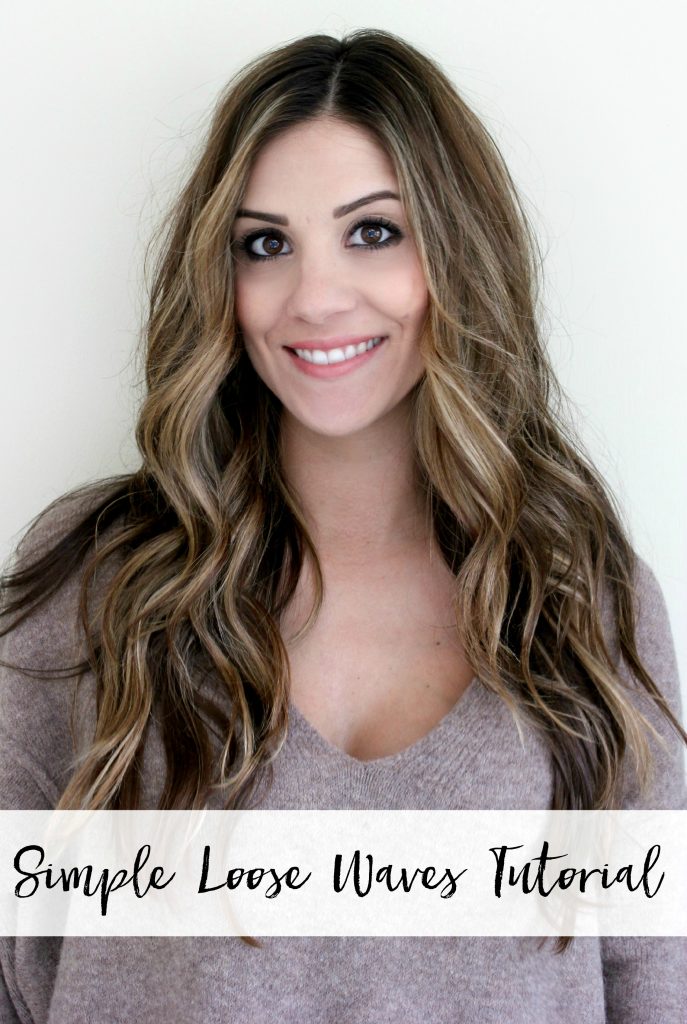 We all have our thing we're really picky about, right? For me, it's my hair. I've been going to the same stylist for over 6 years. I've had the same cut for 6 years. And the same highlights for, you guessed it…6 years. Maybe it's because I'm afraid of change, or that I'm just REALLY happy with how it looks right now. I occasionally get an itch to chop it, but then I remember how long it took me to grow it out and any impulses I had are suppressed. The same goes for my hair products. I get hesitant to try new things because I've loved my same products for so long. But I recently had the opportunity to try out the Living Proof line and guys….I am HOOKED. Hooked! And I don't just say that (read above).
My "signature" hair style is beachy waves, but lately I've been drawn to more looser, natural looking waves. However, since having my son my hair tends to fall flat with a loose curl. Having given the opportunity to try the Living Proof line, I decided to see if the products would improve my hair style more than the products I was previously using. I used their hair product selector tool on the Living Proof website, which gave me suggestions on what to purchase based on my hair type and what I was looking for. It suggested the Perfect Hair Day Shampoo and Conditioner as well as a variety of styling products to choose from.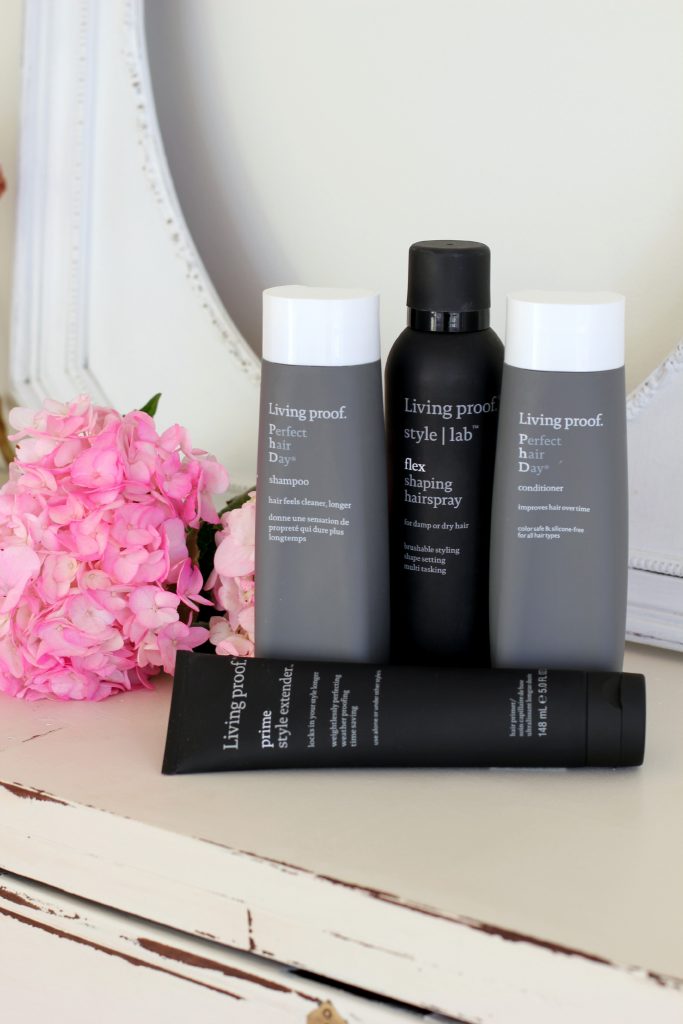 Now if you know me…you know I don't wash my hair every day. I absolutely LOVE this shampoo and conditioner. LOVE IT! It actually helped me wash my hair less often. I swear it was less greasy than it usually gets on day 3 of no washing! My hair was also smoother and more voluminous than with my standard shampoo and conditioner. The styling products I chose were equally as amazing when I styled my hair with loose waves. Here's a quick tutorial on how I achieve my loose waves, as well as the Living Proof products I've been using to give me my finished look!
I wash my hair the night before using Living Proof Perfect Hair Day Shampoo and Conditioner, then apply a small amount of Prime Style Extender Cream and allow it to air dry overnight. This cream helps create a base for my style. In the morning, I take a 1 1/4″ curling iron and curl medium sized sections of hair away from my face, all around my head.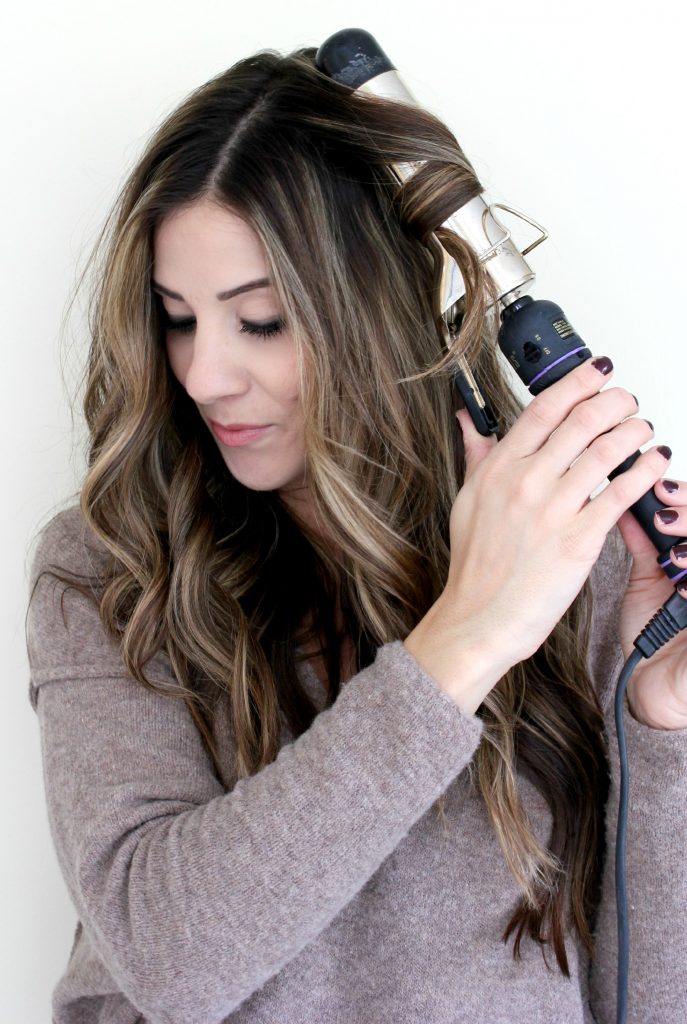 I leave the curls intact until I complete my entire head of hair, and then gently comb them out using my fingers. I then use Flex Shaping Hairspray to give my hair a lasting hold. This stuff is the holy grail of hairspray. It creates lasting volume and really sets my waves all while giving me a flexible hold. It's amazing!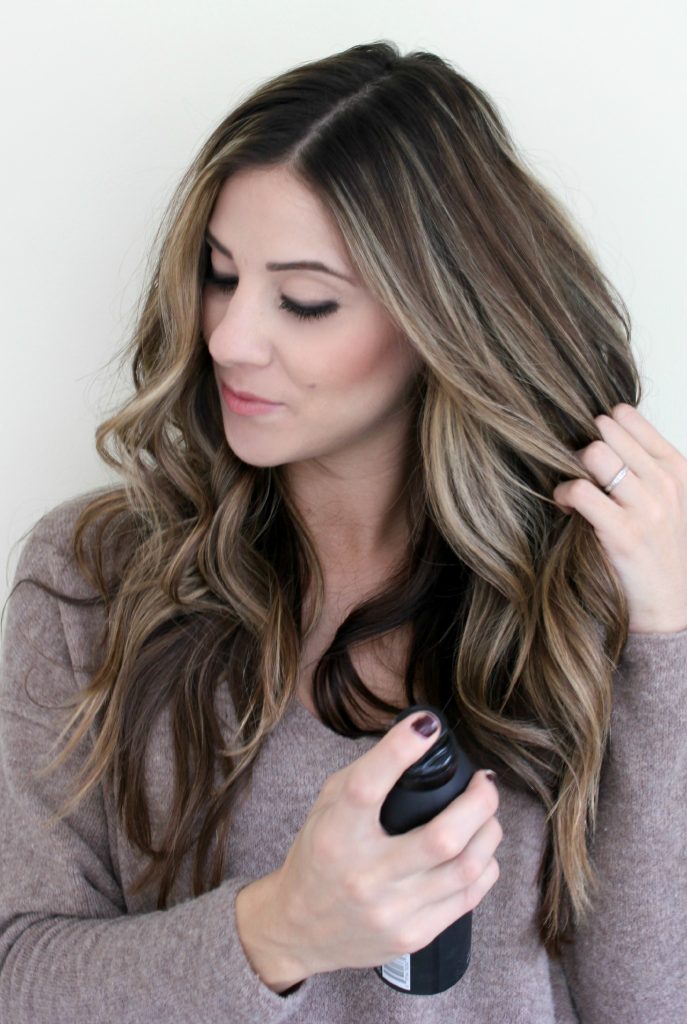 When all is said and done, I'm left with voluminous loose curls that last all day long thanks to the Living Proof line!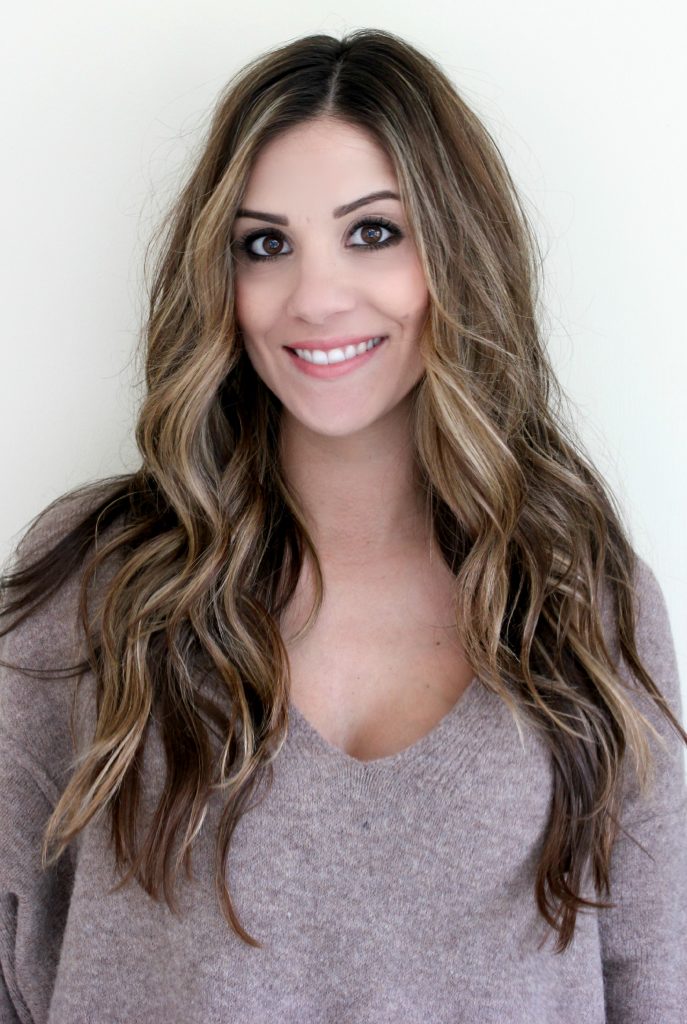 Some other products I tried were the Perfect Hair Day 5-in-1 Styling Treatment, No Frizz Humidity Shield, Blowout Styling and Finishing Spray, Instant Texture Mist, and Control Hairspray. I can tell you each product is incredible in its own way depending on how you're styling your hair. I feel like I'm stocked with a repertoire of products to help me tackle whatever hairstyle I choose.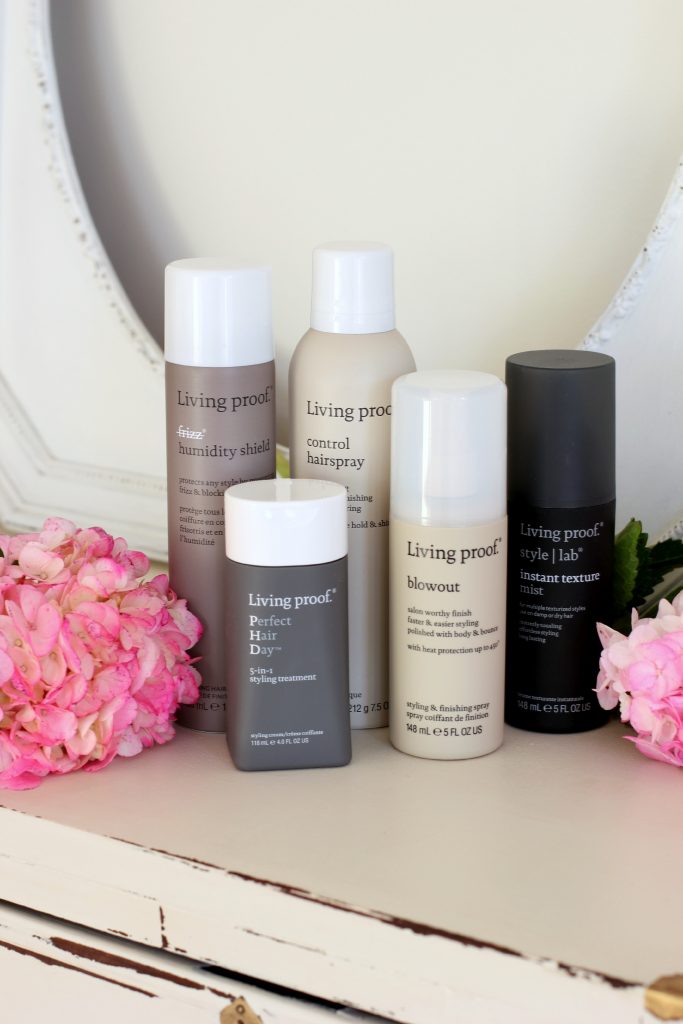 If you haven't tried the Living Proof line yet, you need to. I am so impressed by this line and beyond thrilled with my results!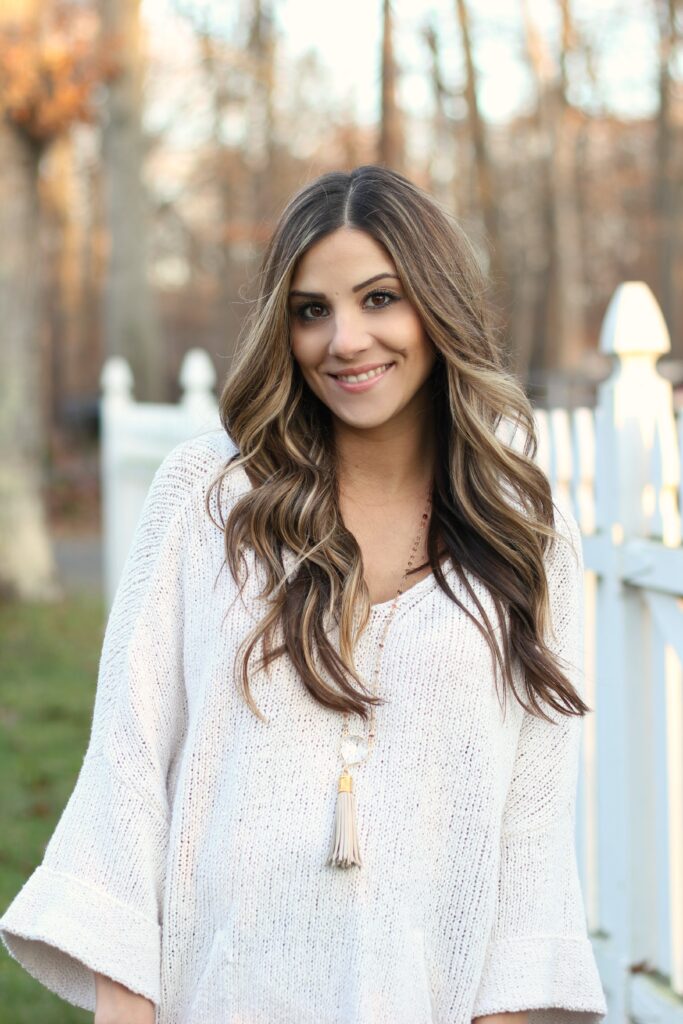 Have I convinced you to try it?! Pin the quick and easy tutorial for later and head over to your local retailer to pick up some Living Proof today!

To see similar hair tutorials, check out my beachy waves tutorial, this flat iron curls tutorial, and this easy boho waves tutorial!