This strawberry banana protein smoothie is a sponsored post written by me on behalf of Nutrimom. All opinions are 100% mine.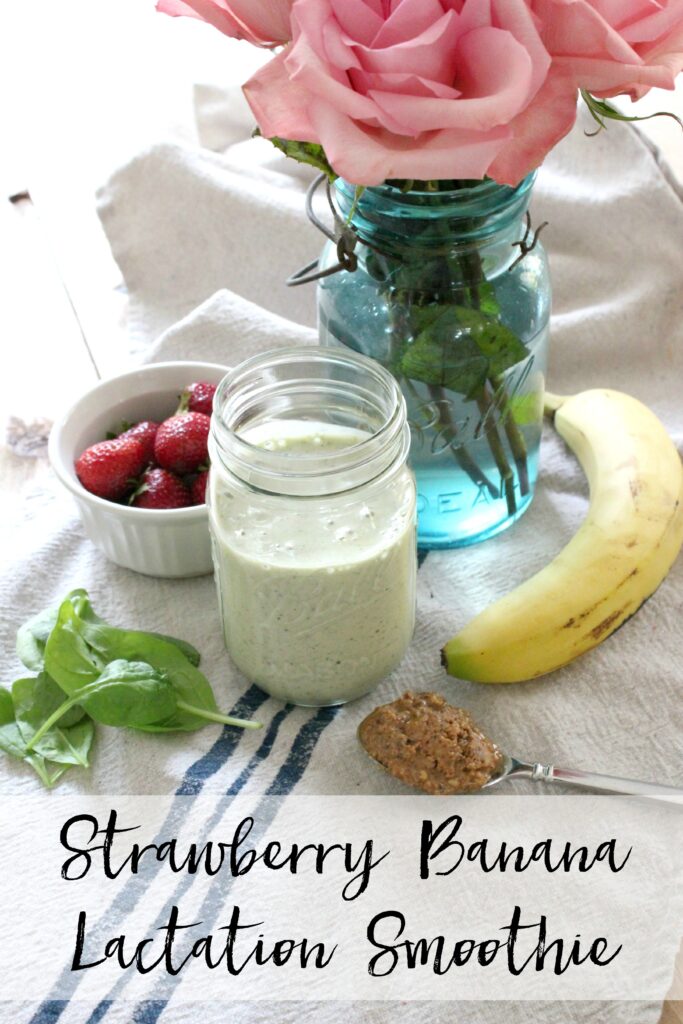 Strawberry Banana Protein Smoothie
With the impending delivery of our new little one, I'm brought right back to my days of exclusively pumping for Landon. With our breastfeeding struggles, it's only natural that I have a little anxiety about what's to come with this baby. I'm praying for the sake of my sanity that she nurses and nurses WELL, but I've also decided that if she doesn't I can't stress out about it. There's nothing wrong with formula, and that's what baby girl will get if there are any issues. I cannot imagine exclusively pumping for a newborn while caring for a toddler at the same time. I commend all the EPing mamas who do this because I know the amount of time and dedication it takes to be hooked to that pump multiple times a day. So this is a personal choice I've made (one that may change, honestly), but we're just gonna hope baby girl gives us no issues 😉
While thinking of my EPing days, I'm also reminded of the criticism I received for the amount of weight I lost while pumping. Breastfeeding of any kind is a natural calorie burner. I was also attending CrossFit three times a week, which increased my calorie burning. I made sure to take in the appropriate amount of calories to make up for those I was losing, but I'm also naturally thin and still lost a bit of weight. I felt GREAT because I was progressing in CrossFit and building muscle (I never had one sign of malnourishment and my milk output was fantastic), but I was really, really tired of hearing everyone's opinions on how my body looked. No matter how confident you feel in your skin, it hurts when someone feels the need to criticize you. It really affected me mentally, which didn't help as a new mom.
Going into baby #2, I've already prepared my mind mentally for things. I'm sure I'll have a weight shift again (obviously…this is what happens). And I have no idea what my Exercise regime will be, but I would like to at least attempt once I have somewhat of a schedule down for two kids. I'm also prepping for the nutritional needs of my body, as they are increased while nursing. My second call with my Nutrimom coach Rachel (you can read about our first call here) focused mainly on breastfeeding nutrition so that I could be reminded of any nutritional facts I may have forgotten from nursing school and the last pregnancy. I really love the Personal Coaching aspect of the Nutrimom program because it's one-on-one and tailored to my needs. Here's what we discussed:
Making sure to incorporate an adequate amount of snacks throughout the day to keep up caloric intake (since breastfeeding and exercise burn calories).
Including healthy fats.
Including DHA and Omega-3s through walnuts, chia seeds, or flax (we don't eat seafood, which is the easiest form of these nutrients!)
Increasing calcium intake.
Making sure to continue with a prenatal vitamin to ensure I receive nutrients like B6, B12, folate, iron, zinc, etc.
I'm a big smoothie lover, and Rachel reminded me that smoothies are one of the easiest ways to pack a lot of protein and nutrition into one small meal or snack. We discussed the need for additional vitamins and minerals as well as protein, and ways to incorporate that into a smoothie. Based on our discussion, I came up with a yummy smoothie to make for extra nutrition once baby girl is here!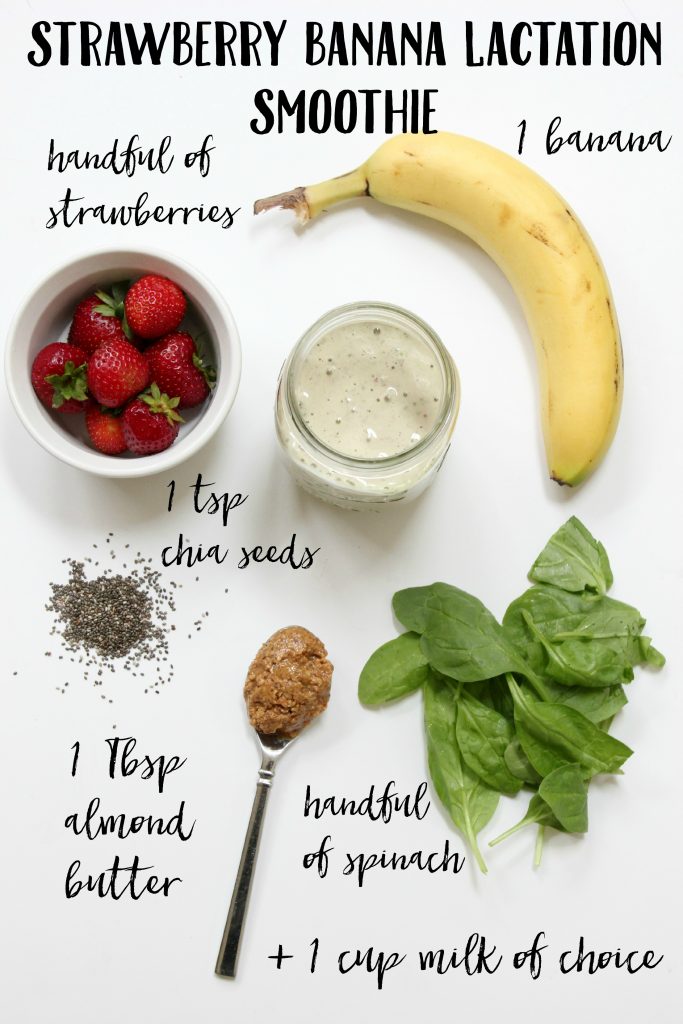 Strawberry Banana Lactation Smoothie

1 cup calcium fortified milk (I use coconut milk because I'm lactose intolerant)

handful of strawberries

1 banana

handful of spinach

1 Tbsp almond butter

1 tsp of chia seeds

Ice as needed

Directions: Mix in blender and serve!
Rachel also sent me numerous articles on breastfeeding nutrition through the Nutrimom app, which was super helpful because I always have them on hand. I really love that the digital library is easily searchable and has science-based nutrition and wellness information tailored to my needs. They also have tons of other recipes!
I'm really loving the Nutritmom program, more than I expected to. It's so nice to feel confident in knowing that all the resources I need are at my fingertips and that my coach is just a simple message away if I have questions about something. Stay tuned for my final post on my experience with Nutrimom!