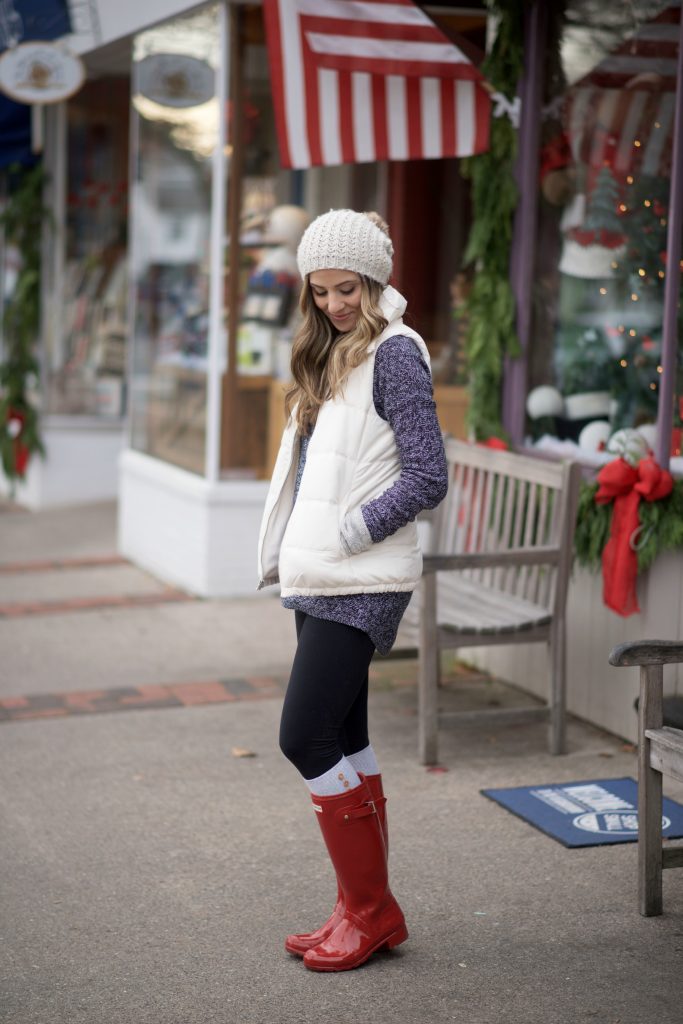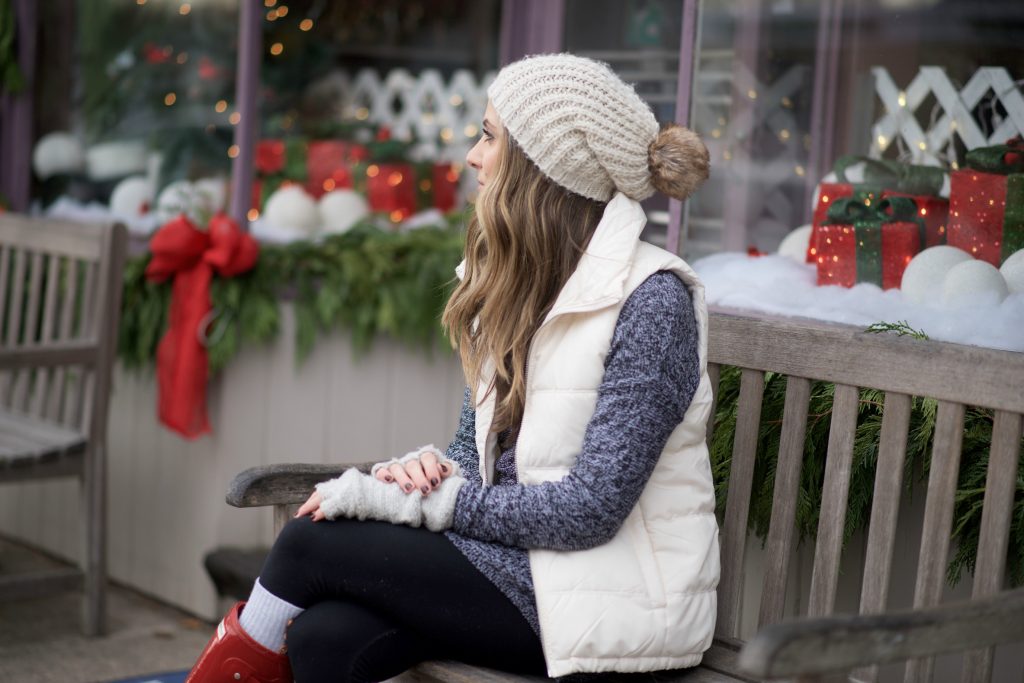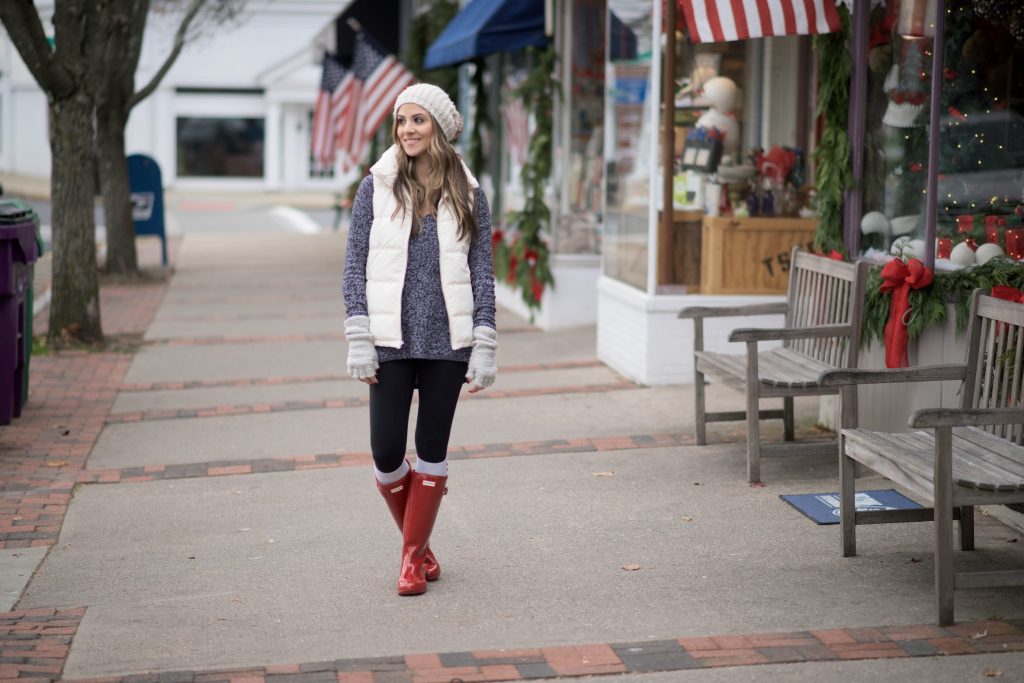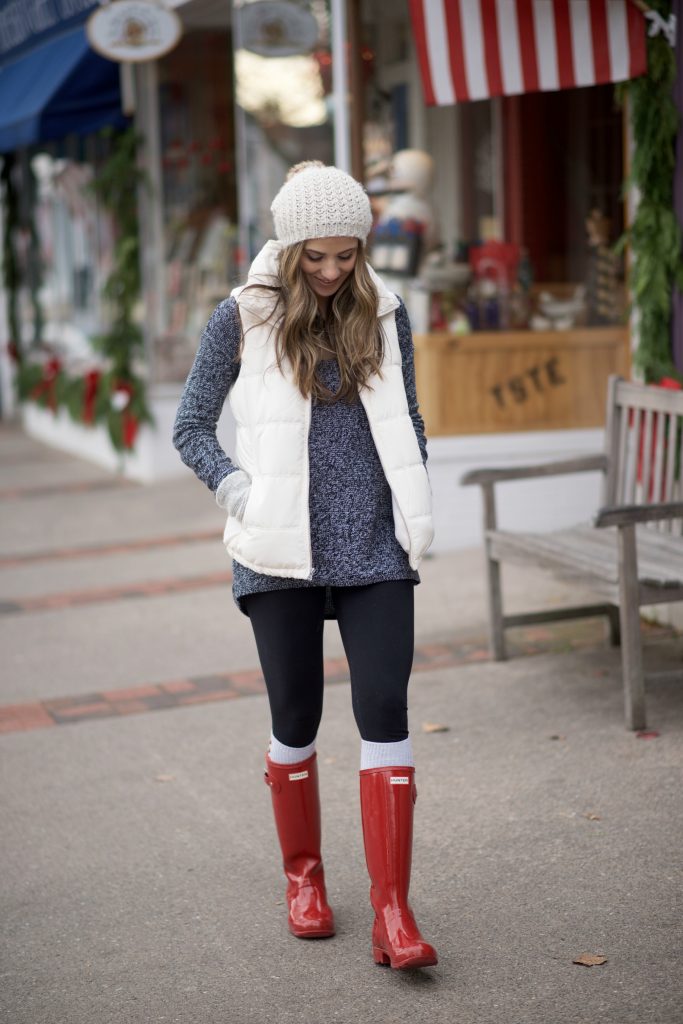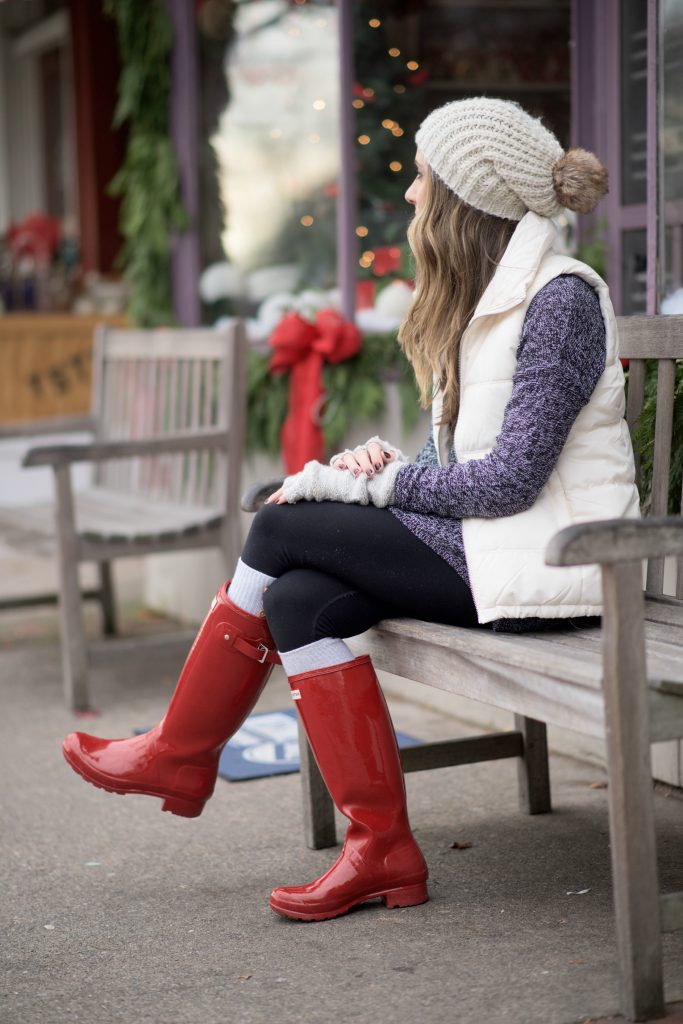 Vest: Old Navy // Sweater: Old Navy // Leggings: Nordstrom (options) // Boots: Hunter (options) // Hat: Forever 21 (similar) // Gloves: Old Navy (similar)
Lately I've been all about the leggings and oversized sweaters, probably because they're so comfortable and easy to lift up to nurse! The cooler the weather gets, the less motivated I am to actually get dressed in the morning, so my outfits end up looking a lot like this. These Zella leggings are one of the most comfortable pairs I own, and while I love my Lulu's, I love the price tag of these more. Their compression also isn't as tight as my Lulu's, which I really like. This is a my rendition of a mom outfit, which I wore recently to breakfast with a friend. I swear, this is so much easier than getting all dolled up! It's fashionable, yet comfortable..and that's what I need right now!
Do you realize it's December 14th and I have no Christmas shopping done? Thank God for Amazon Prime because I'll most likely be overnighting everything this week! I've never been this behind before and it's killing me! I'm so ashamed at my procrastination, it's not even funny. Luckily I know what I'm getting everyone, it's just a matter of actually DOING it. And speaking of shopping, some of the items in my outfit above are on super sale, so click below to check them out!
SHOP THE POST


$525 Paypal Cash Giveaway
Today I've teamed up with a few of my blogger friends to give one lucky reader $525 Paypal cash! Entering is easy. Simply scroll down to the giveaway widget below and complete as many entries as you'd like. We will be validating all entries. Good luck!
Hosted by: Ashley Brooke | Mash Elle | Diary of A Debutante | Livvyland | Love, Olia | Lauren McBride | Upbeat Soles | Edit by Lauren | Southern Anchors | Money Can Buy Lipstick | Sugar & Something | Sidesmile Style | A Lily Love Affair | B Soup | A Fancy Affair | Blonde Expeditions | Alicia Tenise | Vandi Fair | A Vintage Splendor | KB Styled | April Golightly
December 14th $500 Paypal Cash Giveaway