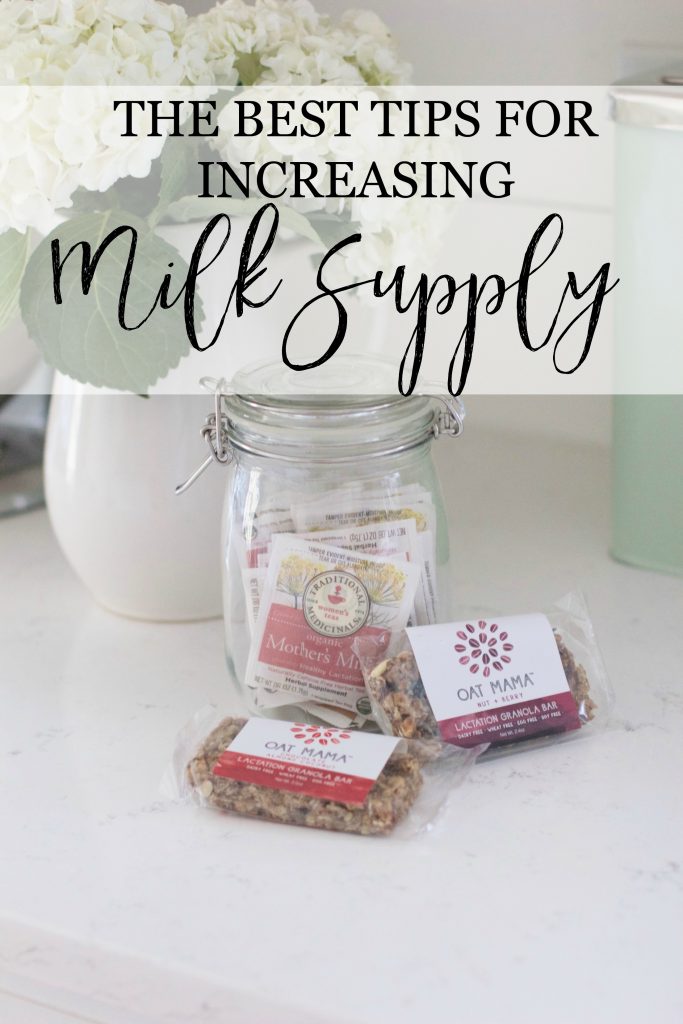 Breastfeeding is not as easy as it may look. If you're a mom, you already know this. Between the sore nipples, latch problems, and supply issues, it's not something new mamas are ever warned about. I remember being in the throes of it and wondering why no one ever told me just how hard it can be for some mamas. It made me feel like I was failing because I had always heard breastfeeding was easy! While I would never want to discourage another mama, I do feel being knowledgable can only benefit the experience. During my exclusive pumping days, I learned a LOT about milk supply and how to increase and decrease it (and the side effects on baby!). Some of this advice is the usual tips you hear, but there are a few other little pearls of wisdom I learned that really made all the difference. Today I'm sharing with you the BEST tips for increasing milk supply.
Get the tea, and take it correctly. This is a given, everyone will tell you to get the tea. I used organic Mother's Milk tea which you can buy here. Most mamas think one cup a day will do the trick. Noooooo. You need 3-4 cups a day for a period of about 3 days. It will take around 3 days to actually notice a difference in supply, so don't be discouraged if you don't see results on day 1.
Use Fenugreek. I've never used this myself, but I know many mamas who have with success. I suggest reading this KellyMom article for fenugreek info!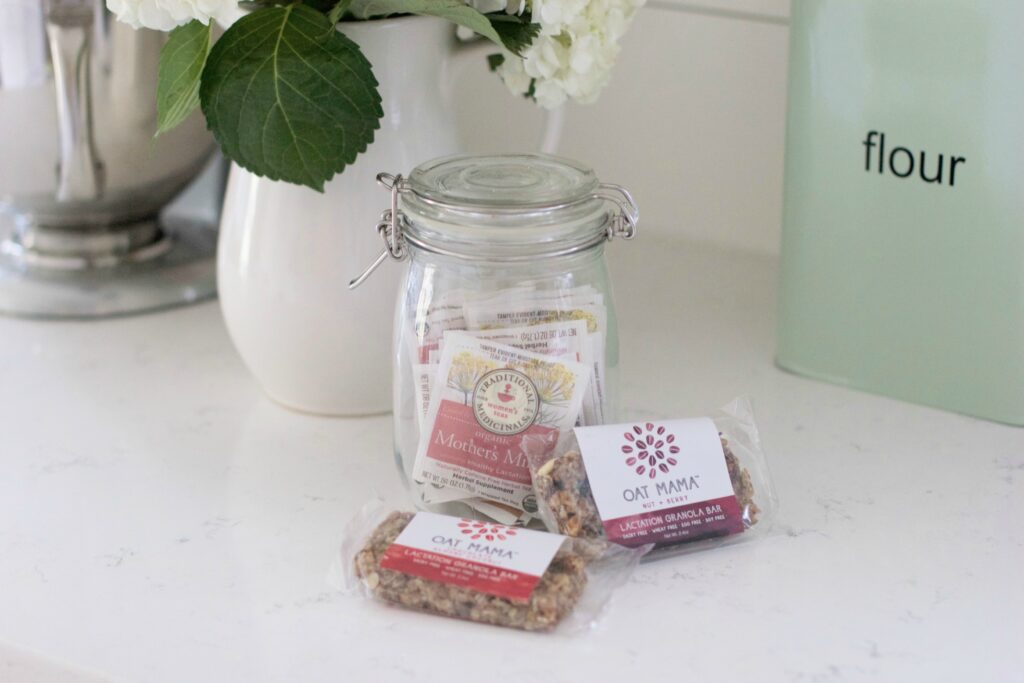 Eat milk enhancing foods, and avoid foods that will lower supply. Oatmeal, salmon, spinach, fennel seeds, oils and fats, and almonds are just some of the foods that increase milk supply. I also love coconut water because it's super hydrating! This is my favorite brand. Beer is also known to help supply because of the brewer's yeast it contains (but obviously, limit your intake of that). And of course, drink water! I've also been loving Oat Mama bars. I ate one of these three days in a row and woke up fuller than I had been in a while. I like to keep them on hand or in my pump bag. The chocolate almond coconut flavor is my favorite. As far as foods to avoid, peppermint, parsley, sage, rosemary, and thyme are known to decrease supply. Avoid large amounts of each.
Eat a well balanced diet. This goes without saying, but mama needs to care for herself in order to care for baby! Make sure you're drinking enough water and taking in enough calories. If not, your body won't be on top of it's game.
Pump extra. Pumping sucks, but adding a pump or two in a day will trick your body into thinking baby needs more milk! By removing more milk, your body will create more milk. I've done this either during nap time or as I'm getting ready in the morning. I usually notice I feel fuller after doing it for a few days. Also, pump "hands on!" Massage your boobs while pumping to help release the milk from the ducts. If you need more tips and tricks on pumping, I have you covered here.
Hand express after each feed or pump. This is the trick not all mamas know about, and one I learned during my exclusive pumping days. Hand expressing the remaining milk after pumping or feeding will ensure your boobs are fully empty, which tricks your body into producing more milk. Watch this video on how to hand express if you aren't sure how. I just express into a pump bottle (with the flange attached) so it catches everything, because you know I'm not about to waste any milk!!!!
Try not to stress. Stress can significant on milk supply. Try not to worry about it and go with the flow, just making these minimal changes to your diet and routine. And honestly? If you have to supplement, IT'S OKAY. Baby is still being fed, and everyone is happy! You have not failed if you have a low supply, please keep that in mind. You are not a failure. You are still doing amazing and are an awesome mama!
I hope you found these tips helpful for increasing milk supply. Remember, it will take a few days to notice a difference! If I forgot to add something you found worked for you, please leave a comment and I'll add it to the list!