Our little family recently took a few days away from our normal activities and ventured up to the Cape. It was our first trip with all four of us, so we wanted to keep it somewhere local. And good thing, because Noelle screamed her head off LITERALLY the entire car ride. I can't imagine if the drive was any longer. I was a little intimidated to bring two small children away for a few days, and I'm thinking some of you might feel the same (those of you who travel all the time, I commend you. I would love some tips on how you do it!!). I wanted to share our experience with you, so I'm going to be breaking our trip up into a few different topics. Today's post is all about family friendly places, including hotels, restaurants, and activities, in the Falmouth area of Cape Cod. Coming soon will be all about what to pack and what to wear for a weekend getaway!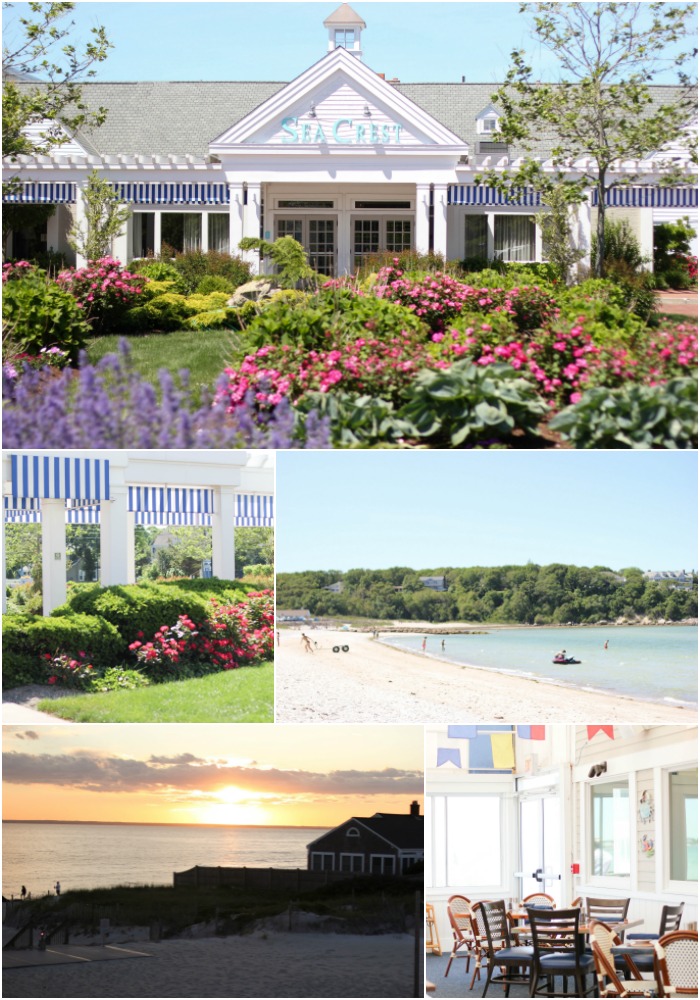 The Sea Crest Beach Hotel in Falmouth was kind enough to host our stay. I was searching for a "family friendly" resort because that's what we need with a three year old and 7 month old. This one was perfect! Sea Crest has everything you could possibly need right on site. Our room had a king sized bed and pull out couch. Noelle slept in bed with us on her DockATot and Landon slept on the pull out couch. Our room overlooked the gorgeous beach, and I loved that I could open the door to the patio and let the sea breeze in. We also had a mini fridge (super necessary for milk and snacks) and mini Keurig machine, which was great because you know mama needs her coffee!
The hotel has two saline pools and direct beach access. I enjoyed this because we could literally walk out our room and onto the beach. Everything was in walking distance, including parking. We were able to park directly outside of the building our room was in. The hotel also had free wi-fi, which I personally love since I frequently work from my phone.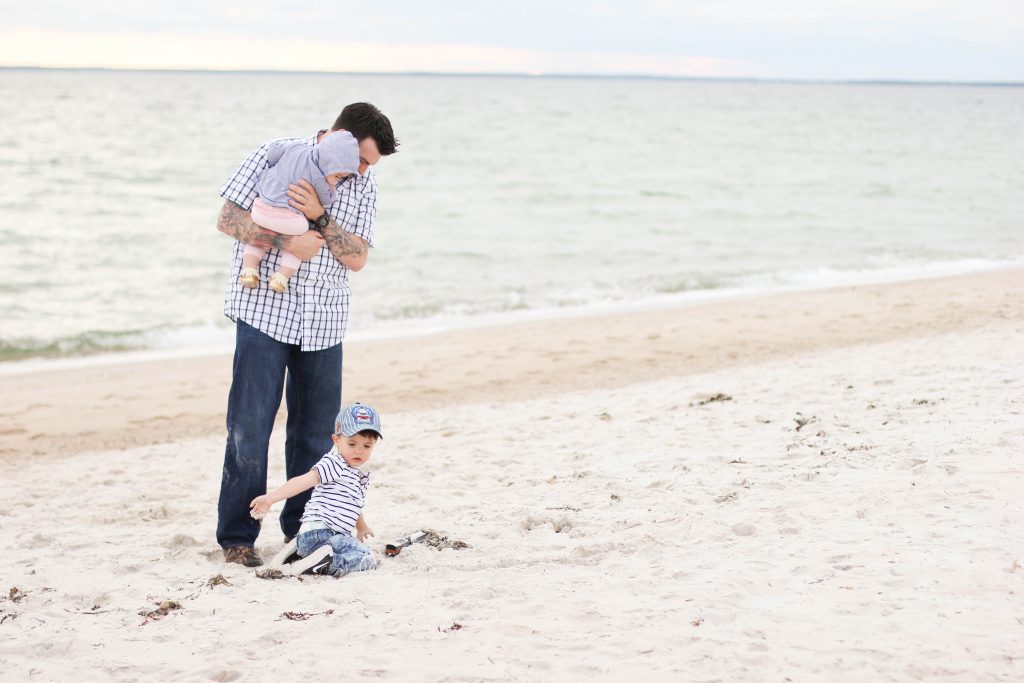 The staff was SO accommodating during our stay. They set up our beach chairs and umbrellas, got us everything we needed, and were very accommodating to our picky toddler at the in-house restaurant Red's. We never once felt like our children weren't welcome, which is something that's always in the back of my mind with traveling. We enjoyed our stay so much that we plan on returning. I highly recommend the Sea Crest if you're visiting Cape Cod with little kids!

We chose the restaurants we ate at based on how family friend they looked. We were only in Falmouth for two days, but we managed to eat at some pretty wonderful places in that short time!
Red's. This was the in-house restaurant at the Sea Crest. The food was simple but delicious, and the portions were perfect. They were very accommodating to Landon as well.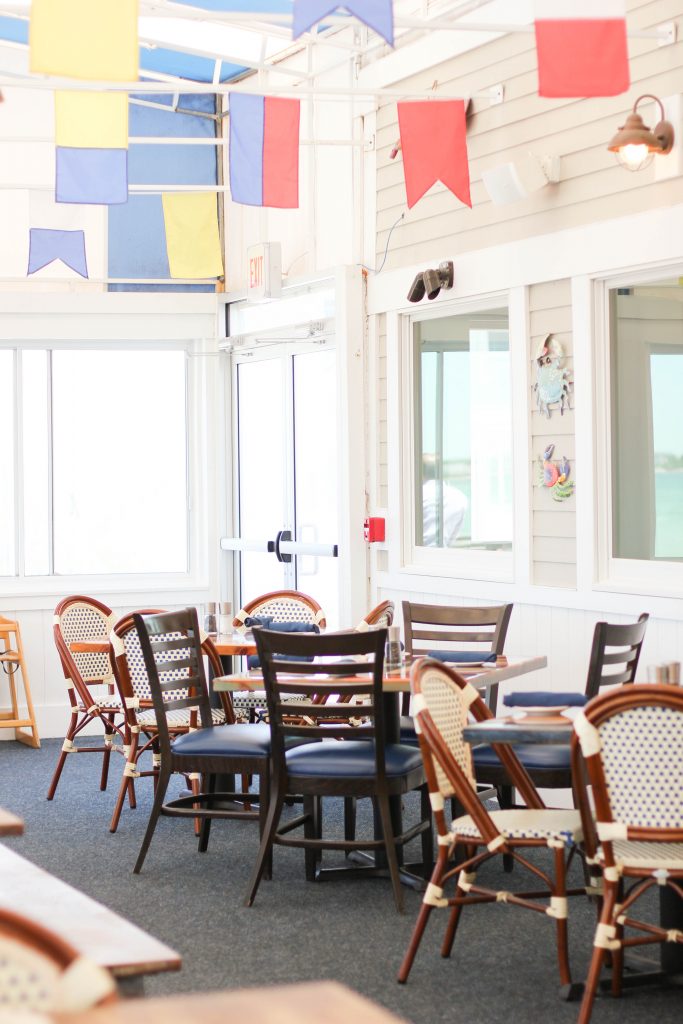 Moonakis Cafe. This was a recommendation from a friend and it did NOT disappoint. Like a diner but better, this cafe had some incredible specials to offer. Pat got cinnamon roll french toast, which is exactly what it sounds like…cinnamon rolls made into french toast!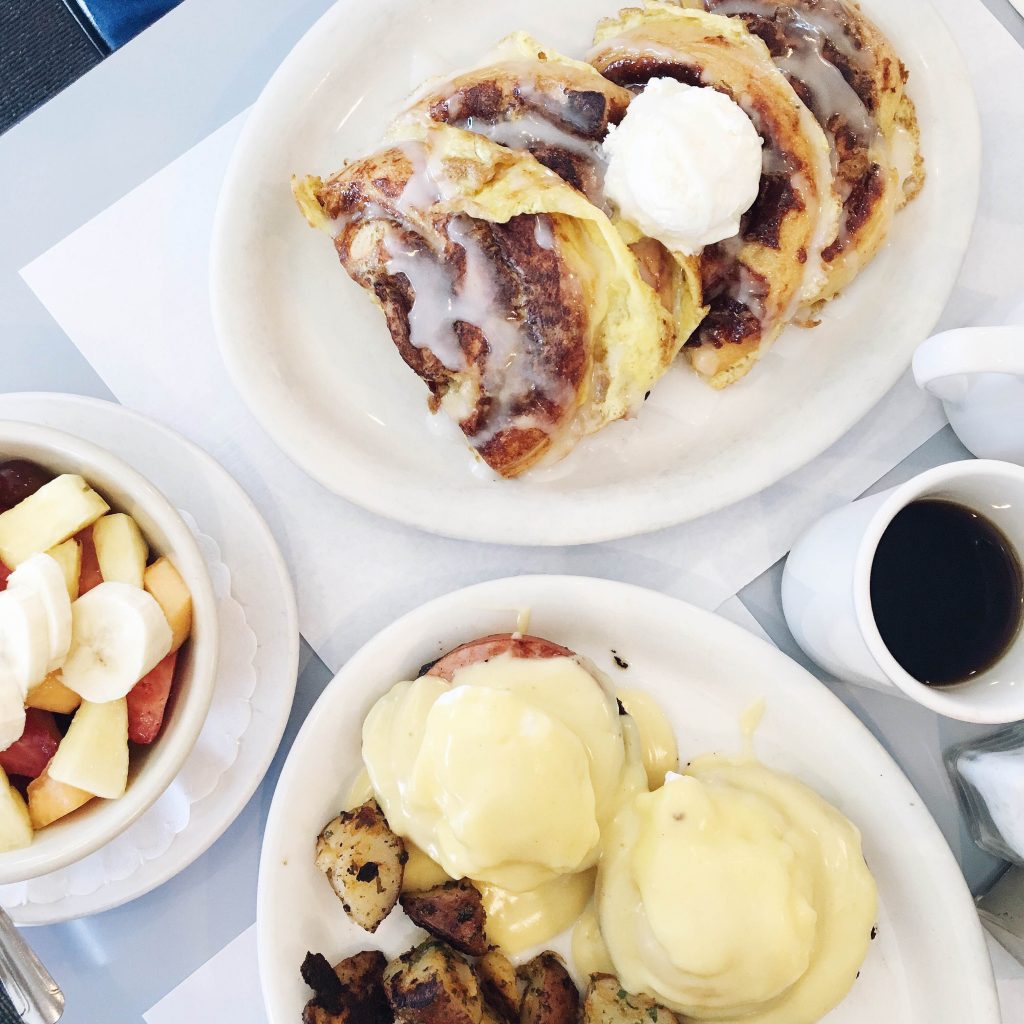 Simply Divine. This was a highly recommended pizza place in the area, and it lived up to the hype! We are picky with pizza since we have so many great places in CT, and this one met the expectation. It was kid-friendly and the staff was very accommodating. We even sat near another family with littles and swapped similar car ride stories (as it turns out, Noelle isn't the only kid who hates the car).
Other recommendations:
Somerset Creamery. This was a local ice cream place that everyone raved about and we just couldn't make it to. But I felt it was worth mentioning!
Pickle Jar Kitchen. We weren't able to grab lunch here, but I had a few of you recommend it on Snapchat! And from the looks on the menu, it's pretty great.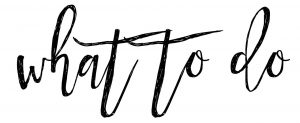 Beach. The Sea Crest's beach was STUNNING. The water made me feel like I was on a tropical island because it was so clear! The sand was so incredibly soft as well. Luckily Landon loves the beach, so I was able to spend time with him playing while my husband napped under the umbrella with Noelle.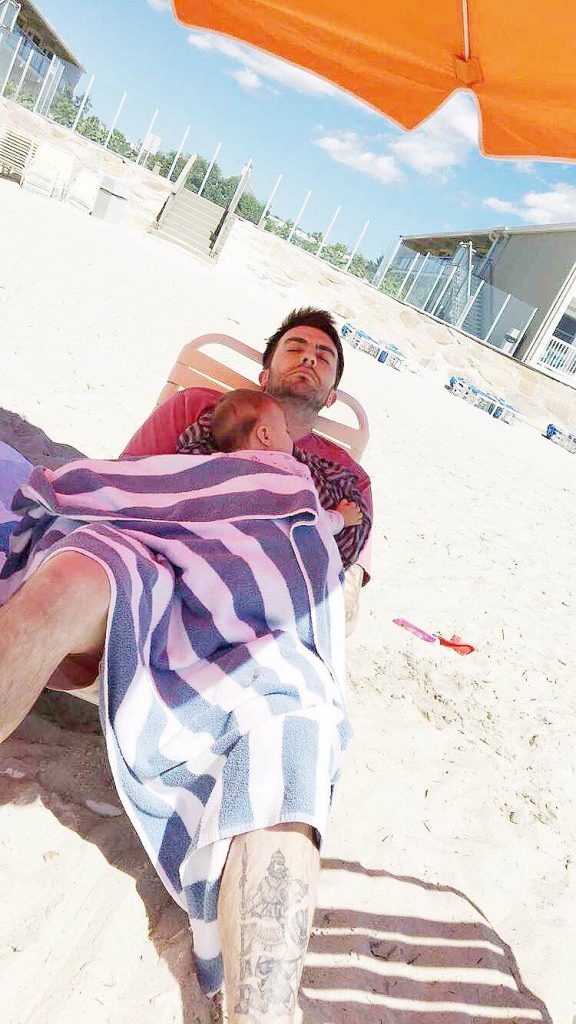 Cape Cod Children's Museum. This is a great rainy or chilly day option. It was a little chilly for the beach one morning, and we were right nearby this museum when we ate at Moonakis Cafe. We decided to hang here and let Landon release some energy. There are a variety of children's activities for all developmental stages. They also had a designated changing area which was really accommodating.
Our trip was short and sweet and we are looking forward to returning (when Noelle is more content in the car!)! Up next I'll be discussing what to pack and what to wear for a little weekend getaway with two small kids, so stay tuned!