This is part 2 to our Cape Cod travel series! You can see part one, which is all about the best family-friendly hotels, restaurants, and activities in Falmouth here. Today I'll be sharing what to pack for a weekend getaway with kids!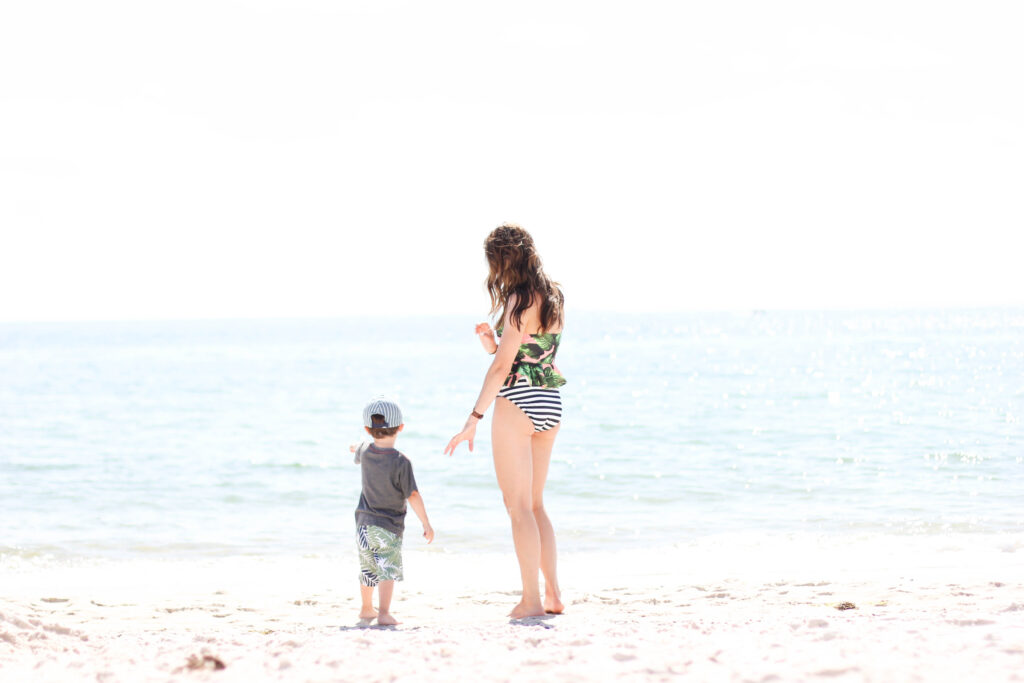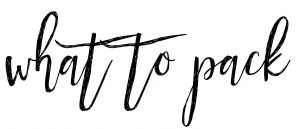 I have a tend to overpack. For everything. My husband and I once took a trip to Alaska and my luggage was like 60lbs. That was REAL FUN trying to shift things around at the airport with everyone watching you because I refused to pay the stupid fee. I wanted to pack strategically for this trip because, well, we have kids now. And kids take up a lot of crap. Plus we were only going away for a weekend (thankfully) which means I could get by with only a few outfits, etc.
I worried about having enough for the kids more than myself because kids are messy! And I feel like I can never have enough diapers or wipes. I tried to keep it simple though, taking into account that we are only there for 2 days and there are pharmacies nearby if we needed to grab anything.
For the kids:
Two sets of pajamas for each
Four sets of outfits for each (had to taken into account the possibility of a blow out for Noelle)
lightweight jackets for each (it was the beginning of June and still chilly at night)
1 pair of sneakers for Landon
1 pair of Crocs or beach shoes for Landon
Enough diapers for both + 2 packs of wipes
Bath wash, toothbrush/paste (and a couple of bath toys for Landon)
Motrin/Tylenol (it's the nurse in me)
Landon's nighttime things (blanket, pillow, books…we have a routine I wanted to keep)
DockATot for Noelle to sleep in
This portable cot for Landon (which we didn't end up needing because the rooms had a pullout couch)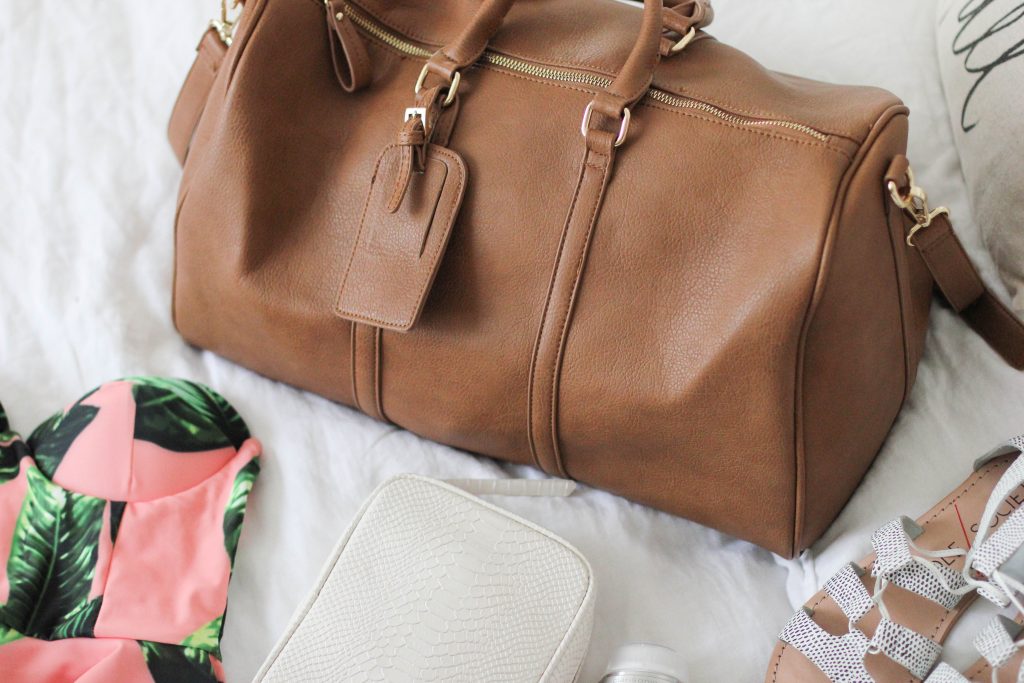 I kept my packing list minimal because again, we were gone for two days. I packed two daytime outfits, two pairs of jeans, a long sleeved tunic (it was chilly one night), and another romper with a cardigan for the second night. I also threw in a pair of Lululemons, a basic t-shirt, and sneakers. I packed shoes according to outfit, plus the ones I wore on the drive up and home. I also packed one pair of pajamas, one bathing suit (the one you see above is from Albion Fit), and a beach coverup. Packing this way helped me focus on exactly what I needed and made me wear exactly what I brought. I was able to fit everything (minus my toiletries which I threw in the suitcase with the kid's stuff) into this Sole Society weekender bag.
For my makeup, It Cosmetics kindly sent me their products in travel size! I'm a huge It Cosmetics fan, so I brought along their CC Cream, concealer, mascara, and eyeliner. This is also a great option if you want to try out a product you're unsure about. My favorite mascara comes in travel sized too! I had to share that with you guys!! I threw these, along with other makeup I wanted to bring, into this great Hudson + Bleecker cosmetic bag. I didn't pack shampoo or conditioner because we were only going away for a couple of days. I threw toiletries (along with my Mia Fit Clarisonic…how cute is this travel-sized one!?) for my husband and I into a small bag in our suitcase and called it a day.
One line that was recently introduced to me is VacayStyle. They have curated collections that create 12 outfits out of 5 pieces! This makes for easy packing, especially for a weekend trip like this one! Included are dresses, beach coverups, and tops to pair with essentials like shorts and jeans. Use code LAUREN10 for an additional 10% off your order. If you purchase an entire collection, you get 20% off, which makes it 30% off with the use of my code! I loved this maxi dress and this dress as a beach cover up from the Newport Collection, which you can see below.
I also fell in love with this Free People tunic and had to have it despite the price. It made for the perfect outfit for a cooler evening on the water. I'll be featuring this full outfit later on the blog!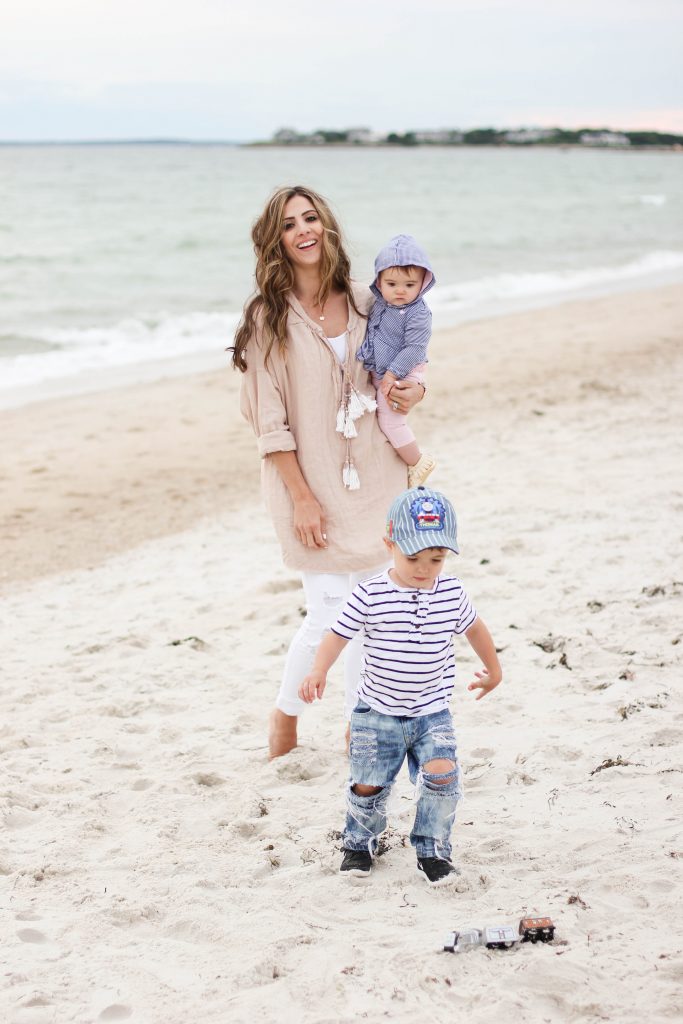 I'll be doing an outfit roundup of what I brought soon, so stay tuned!