This post is brought to you by CJ Affiliate's VIP Content Service. Thank you Aerie by American Eagle Outfitters for sponsoring today's post! While this was a sponsored opportunity by Aerie, all content and opinions expressed here are my own.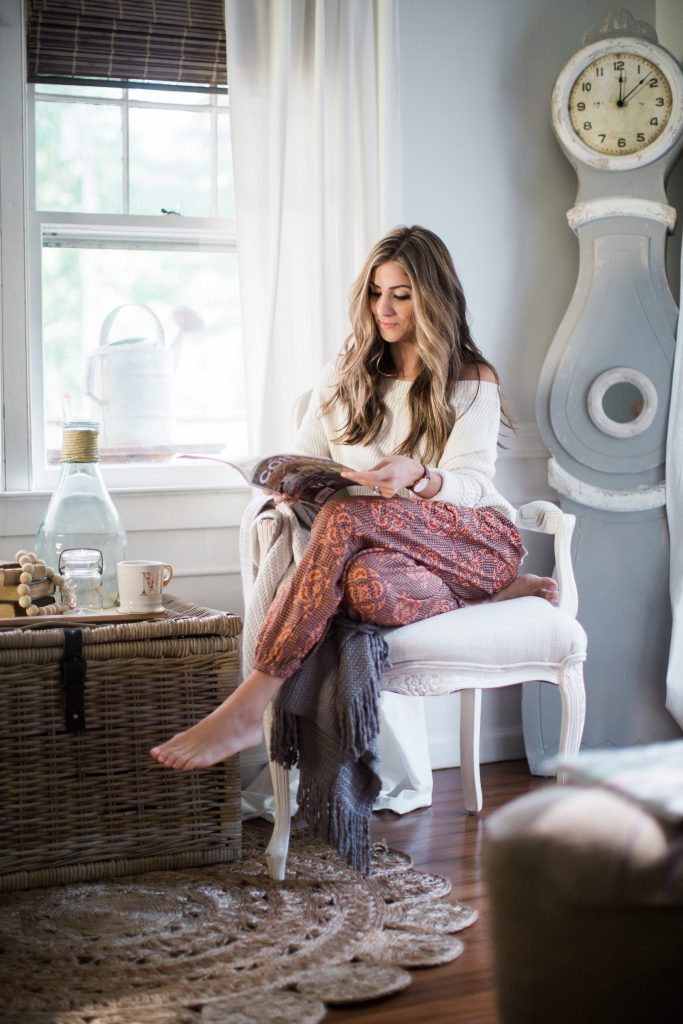 (Photos by Alicia Ann Photographers)
I'm sitting at the computer trying to type this post out and all I can think about is the day I had. And how much I wish it was as relaxing as these photos look. Instead, I spent my day arguing with my 3 year old over what toys his little sister can play with, praying the baby would take a nap that lasted longer than 10 minutes (she did, thankfully), attempting to get work done and not succeeding, missing my workout, and failing to start dinner on time for the second of most likely 7 times this week (literally a daily occurrence). This is my life. This is the real stuff. This is what's going on behind the social media photos.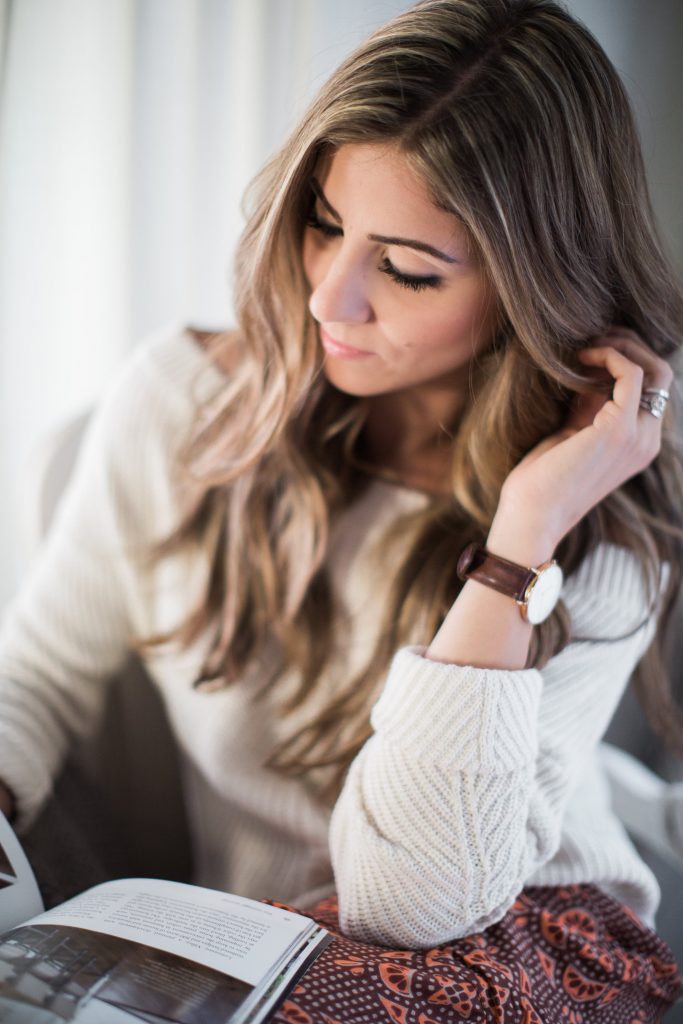 Becoming a mother of two completely rocked my world. I want to tell you that I've handled it with grace, but that wouldn't be true. I've been struggling to accept my new normal even 9 months in. I'd be lying if I said I didn't miss my quiet time (it's super rare), the ability to come and go as I please, my super fit body, my daily gym routine, and a restful night's sleep. I can't tell you the last time I had any of that. But in the same token, I have a hard time envisioning my old life. I forget what it's like to be bored. I forget how it feels to not be thinking about these two beautiful tiny humans I created every waking moment of the day (only one of who wanted in on the photo taking). So while I have many days where I'm utterly exhausted and worn out, I know I wouldn't trade that for my old life in a second.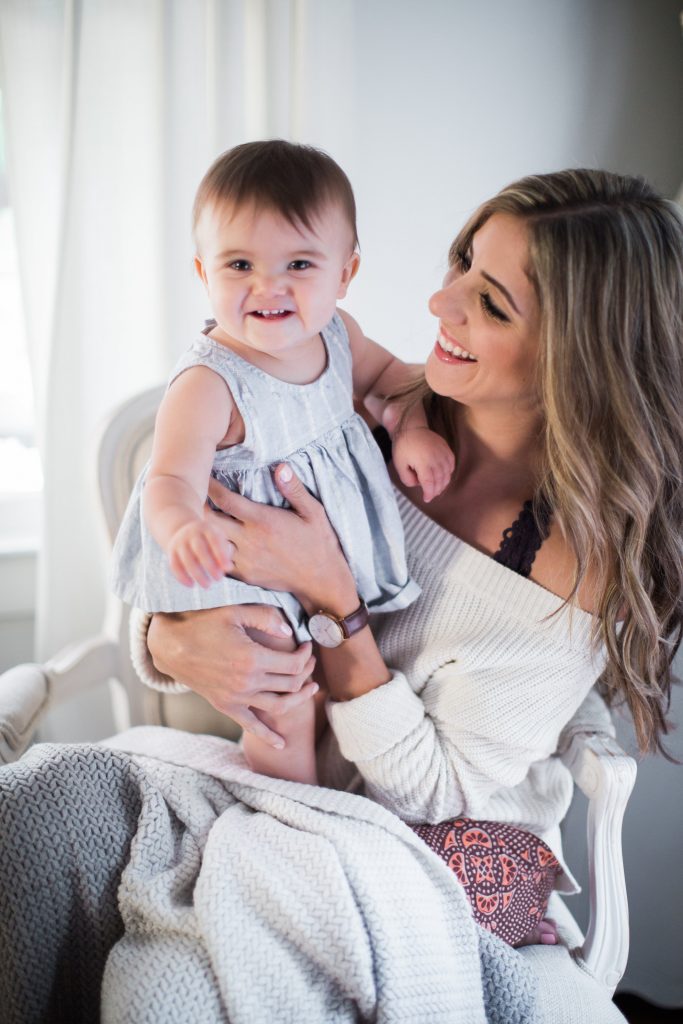 One thing I really struggled with was accepting my postpartum body. I recently caught a glimpse of myself in the mirror and stopped for a minute. I'm usually in too much of a rush to stare at myself in the mirror, and I'm throwing on whatever t-shirt and pair of shorts were thrown on the floor yesterday. That's mom life right there. But on this particular day I stopped and noticed things sagged a little more in certain places and I had definitely lost the muscle tone I worked so hard for in my arms.
"Oh my god, I have work to do." I said to my husband.
"What are you talking about? You look fantastic." He responded.
"You have to say that, you're my husband."
"Um, no I don't. You look more beautiful now than you ever have. I mean it."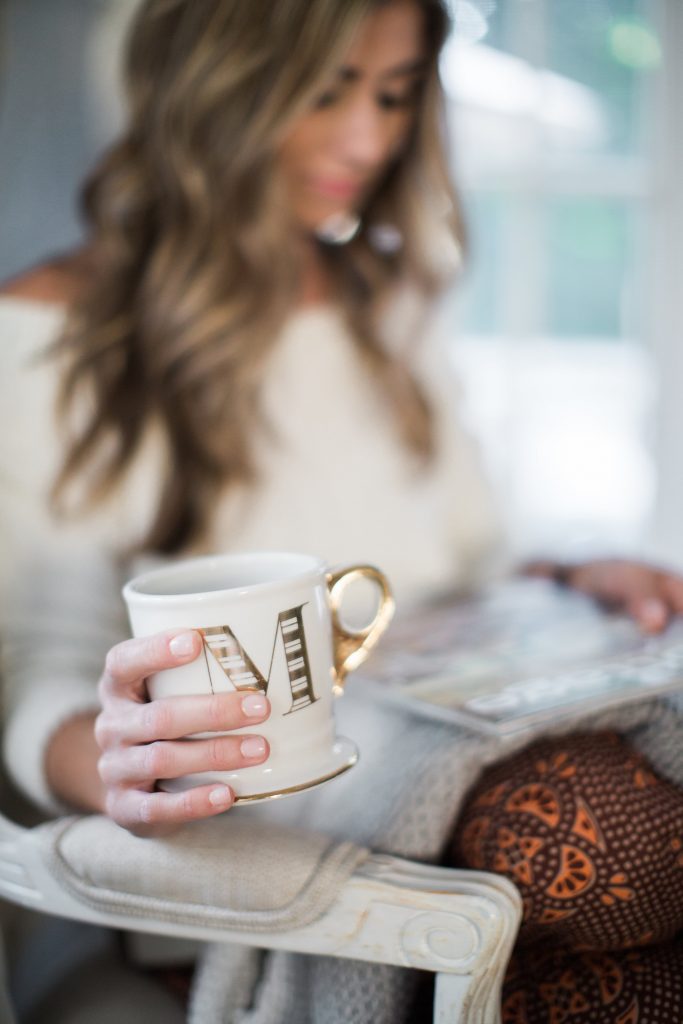 I didn't understand what my husband saw, but I loved that he didn't view my new "flaws" as flaws. I'm not sure who actually discounts them as flaws, anyway. Why is it that anything that isn't toned with 6-pack abs is considered flawed? I'm healthy and in decent shape. I eat well. I exercise when I can, which I'll admit is not as often as I'd like for my sanity. But ultimately this mom bod is probably going to stay a mom bod, and I have to be okay with that. The truth is, I'm not a model and I don't have the time to contour and highlight every part of my body to make myself look photoshopped. Even if I did, my kids would wipe it off. It's also the furthest thing from being "natural."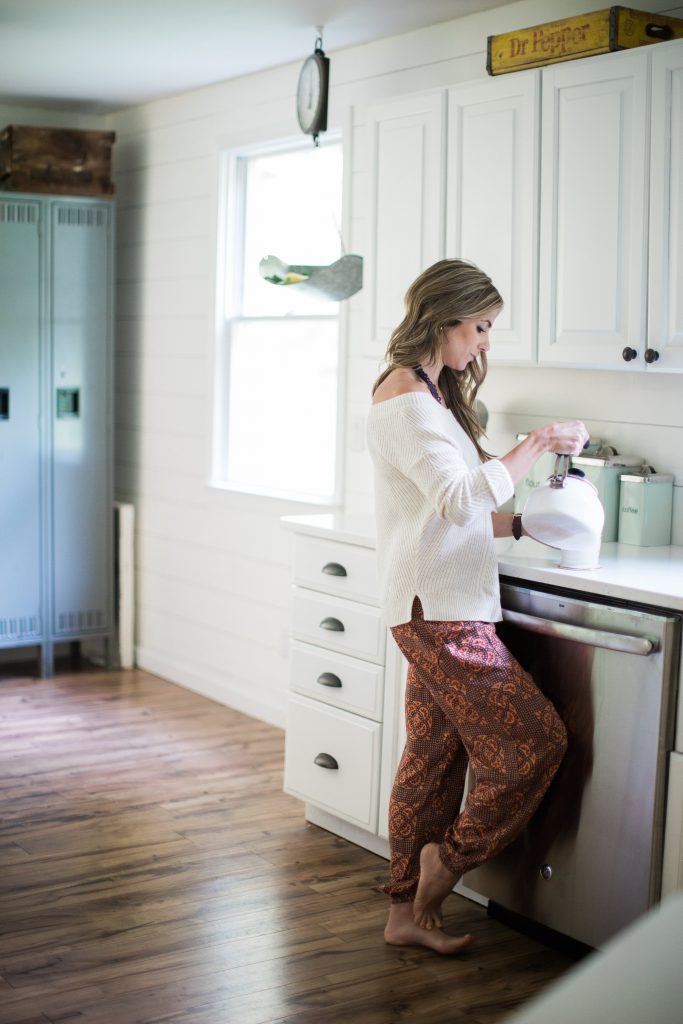 Why is society STILL putting pressure on everyone to look perfect? I don't want my children to grow up in a world that pushes this.
That's why I'm in love with Aerie and their message to women out there. I've worn this brand for quite some time (their bralettes are LIFE), but I recently learned about their #AerieReal movement which made me want to support them even more. Their images are of REAL women. No photoshopping. Because real beauty comes in all shapes and sizes, am I right?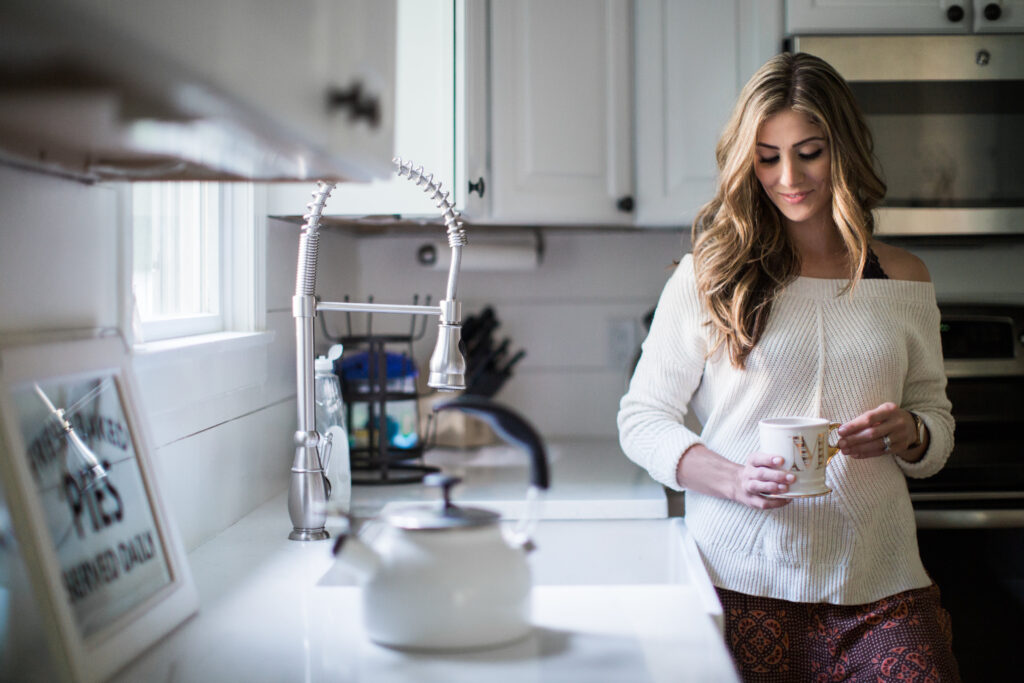 Aerie Harem Pant // Aerie Pullover Sweater // Aerie Halter Boho Bralette // Aerie Dormify Ombre Knit Throw
I encourage you to embrace your beauty today. I want you to look in the mirror and compliment one thing about yourself. Maybe you're having an amazing hair day. Maybe you love your dimples. Or maybe you think your butt looks awesome! We need to rid ourselves of our negative thinking and focus on the good.
Thank you, Aerie, for empowering women everywhere to be REAL.
(Also, right now all bras and bralettes are $22 at Aerie.com! Valid from August 18th-31st, excluding clearance!)