This post is brought to you by CJ Affiliate's VIP Content Service. Thank you American Eagle Outfitters for sponsoring today's post! While this was a sponsored opportunity by American Eagle Outfitters, all content and opinions expressed here are my own.
Dressing for fall is pretty unpredictable here in New England (I've mentioned this before). It can be 80 degrees one day and 50 degrees the next, so my closet is never fully emptied from summer clothing until holiday time. I try to put away summer clothing I absolutely know I won't wear and leave in the pieces I can use for layering. Layering is key for me on the daily because it can also be cold in the morning but warm later in the day if the sun is out. Therefore, I'm pretty strategic with my wardrobe. Today I'm giving you some style tips on how to make the most of your fall wardrobe.
Jeans are your BFF (when are they not?!). I own way too many pairs of jeans, but within reason. A variety of styles can be worn a variety of ways, and I like having options. On fall days where the weather is on the cooler side, jeans are great to be worn with anything from a tank to a sweater depending on just how cool out it is. These Tomgirl Jeans from American Eagle Outfitters have quickly become a new favorite because they feel like BUTTER. No lie. They're so insanely comfortable and I love the loose fit. These are a new staple item, for sure.
Transitional tops. Keeping some transitional tops from your summer closet on hand is fall will help make the most out of your wardrobe. I have a variety of cold shoulder and off shoulder tops, like this one from AEO, that are perfect because they're loose-fitting and have longer sleeves. These styles look great with shorts and jeans, so they're optimal for whatever weather choice Mother Nature is having that day.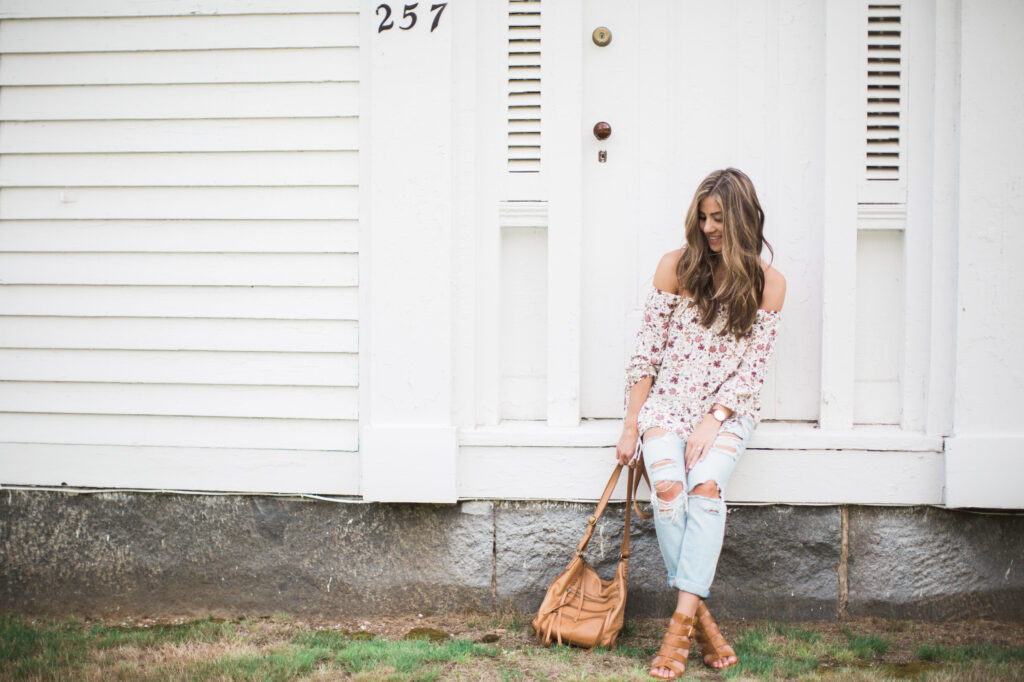 Rock some transitional booties. These are the booties that are summer and fall appropriate. They might have an open toe or cut-outs to look less "wintery." I'm wearing two optimal pairs above and below that would look great with whatever outfit you're wearing that day. Booties are always a closet staple of mine, especially with the season changes.
Tie Side Babydoll Keyhole Dress
Hold on to the dresses suitable for fall. I'll put away most of my summer dresses, but surprisingly many will make the cut for fall. If they can be easily layered with a sweater or jacket, then I'll wear it again on one of those days where summer feels like it's coming back around. I'll also pair them with booties instead of sandals to make the look more seasonal. This Tie Side Babydoll Keyhole dress from AEO is perfect because it looks great with booties and the print colors are somewhat autumnal. I personally also love the tie up sides (very boho, which I love), and it looks gorgeous with my favorite Aerie bralette that you saw me last wear here!
Layer up. Whether it's a jacket, vest, or cardigan, adding a "third-piece" for layering is key for the fall season. It allows you to put on or remove as needed with the changing weather, and will also allow you to carry over those summery pieces to the new season. I'm wearing this Dolman Boyfriend cardigan from AEO which is quickly becoming a favorite because it's lightweight yet warm. I also love the dolman sleeves!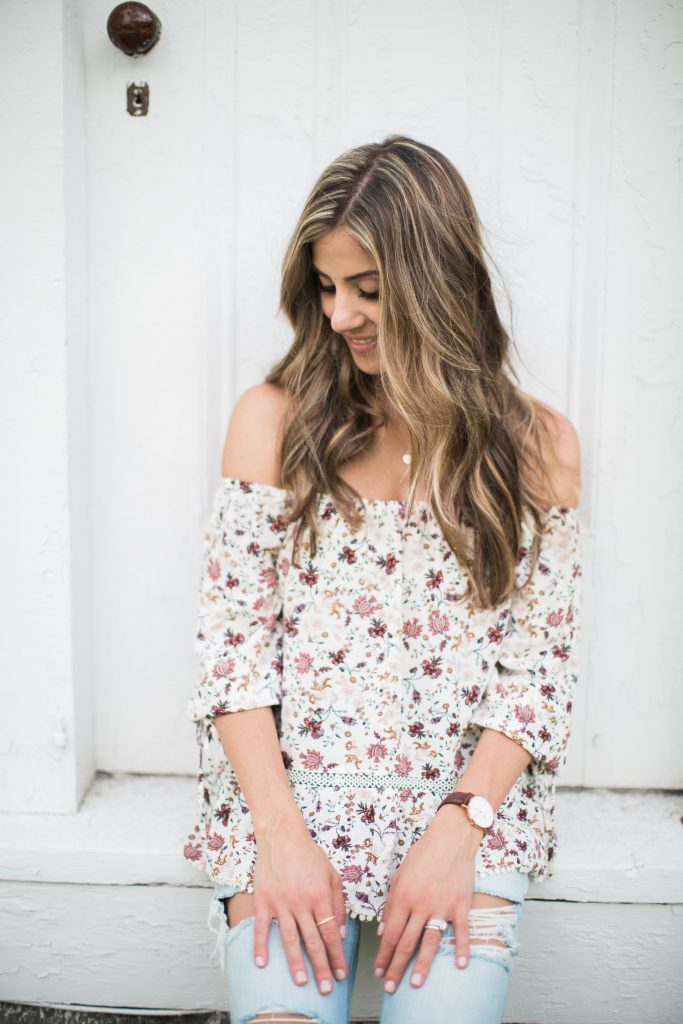 These few simple tips will help you make the most of your wardrobe for the fall season!
Up to 60% off end of summer sale at AE.com! Some exclusions apply. Prices as marked.
Thank you to American Eagle Outfitters for sponsoring this post!
(Photos by Alicia Ann Photographers)