Thank you to BabyJogger for sponsoring today's post!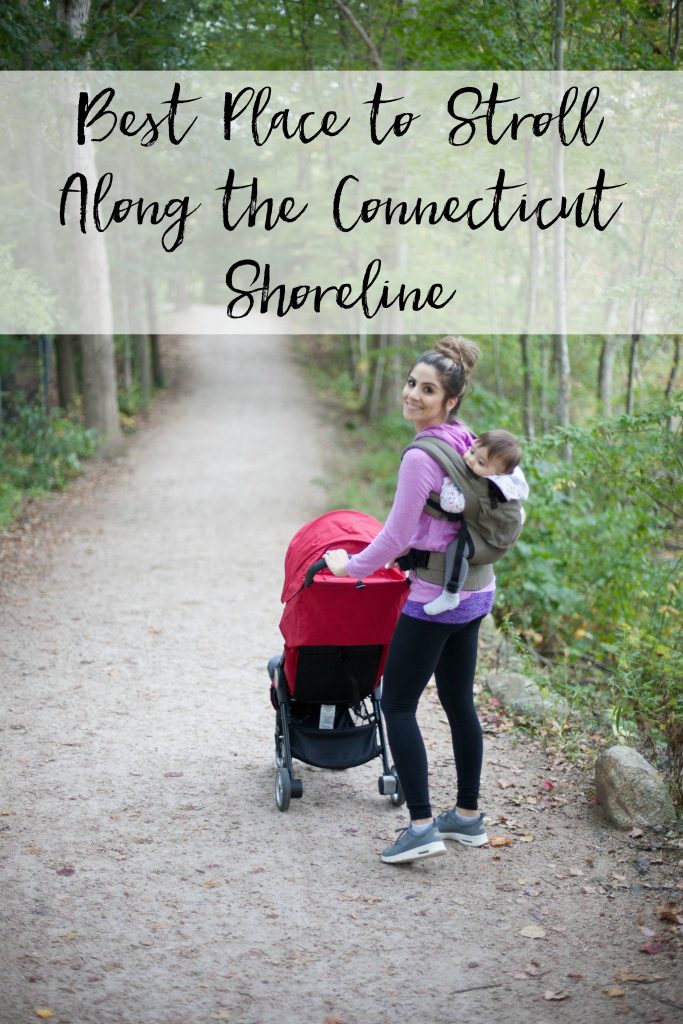 Before kids, my husband and I used to go hiking all the time. We even got really crazy and bought cheap bikes to go biking on the trails in our old town. But then one of us (I won't name who) got really hurt one day and well, that was the end of biking. When we had Landon, we started hiking along the local trails near our home as a way to get some exercise and have family time, but they were a little intense for a stroller along some parts, and definitely too intense for a double stroller once we had Noelle. While we loved that trail, it was also a bit concerning because SO many residents would allow their dogs off leash (which is illegal, but no one listened). There were multiple times dogs would run up to the stroller (granted, friendly dogs…but my kid was usually eating a snack which of course dogs love) and I would have to block him from being licked in the face. It got SUPER frustrating because there are leash laws that clearly no one listened to. In order to avoid any incidents, we stopped hiking along that trail. Then we moved, so we wanted to find an easy trail a little closer to our new residence to take the (now two) kids on for a family hike. Today I'm sharing with you the best place to stroll along the Connecticut Shoreline (for us, anyway)!
When it comes to hiking with kids, I'm all about an "easy" route. Minimal hills, generally flat land, and nothing too long and crazy because that's just asking for trouble with my kiddos 😉 One of our favorite state parks to visit is Hammonasset State Park because it's not too far of a drive for us and the beach is just beautiful. We recently learned they were apart of the Shoreline Greenway Trail which is a proposed 25-mile continuous path for bicyclists, walkers, and higher from Lighthouse Point in New Haven, CT to Madison, CT. The trail is only complete in Madison at this point, and is being worked on or approved in the other towns.
This trail is perfect for parents wanting to hike with their kiddos because it's easy terrain and not too hilly. We are generally always pushing a stroller for at least one kid during our hikes, so terrain that isn't too rough is important. Landon has grown to love this trail because we always see dogs (and their owners 😉 ) along the way. He also knows we'll stop at the beach after our hike to stick our toes in the sand for a bit, which is his absolute favorite activity!
We have another double jogging stroller from Baby Jogger which I also love for hiking and jogging, but I wanted to up the ante on my hike a bit and decided to wear Noelle on my back for added weight. This trail is also easy terrain, as I said before, so a jogging stroller isn't necessary. I pushed Landon in BabyJogger's new City Tour™stroller which is their new 14lb (!!!!!!!!!!!!!!!!) foldable stroller. Guys, this stroller is CRAZY easy to open and close. I've owned many strollers in my day and NONE functioned this easily before. It was unreal! I included a video at the end to show you because I was so amazed. It can even be worn as a backpack with the included carrying case, which makes transporting it super easy. I've been keeping it my car permanently for errands because it's the most convenient yet. I can either wear Noelle and have Landon ride, or have Landon hold my hand and have Noelle ride. But anyways, back to our hike!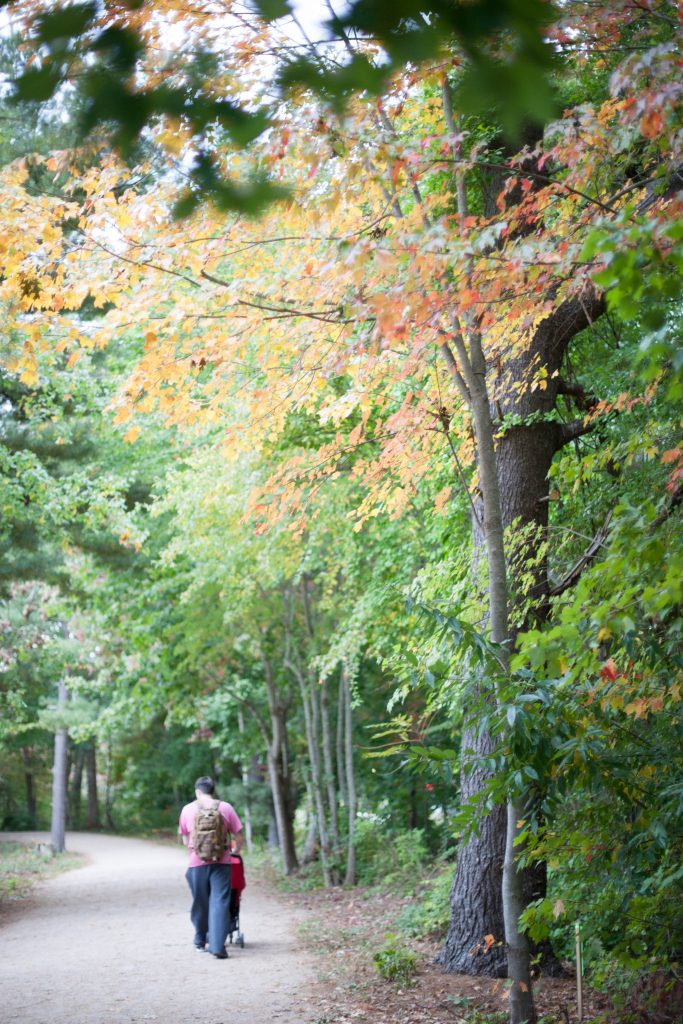 The trail is pretty scenic since it goes alongside Hammonasset. You can see the flat terrain in this photos, which is how it is along the entire trail with the exception of a few hills. It's really pretty during the fall season because the trees are all changing colors.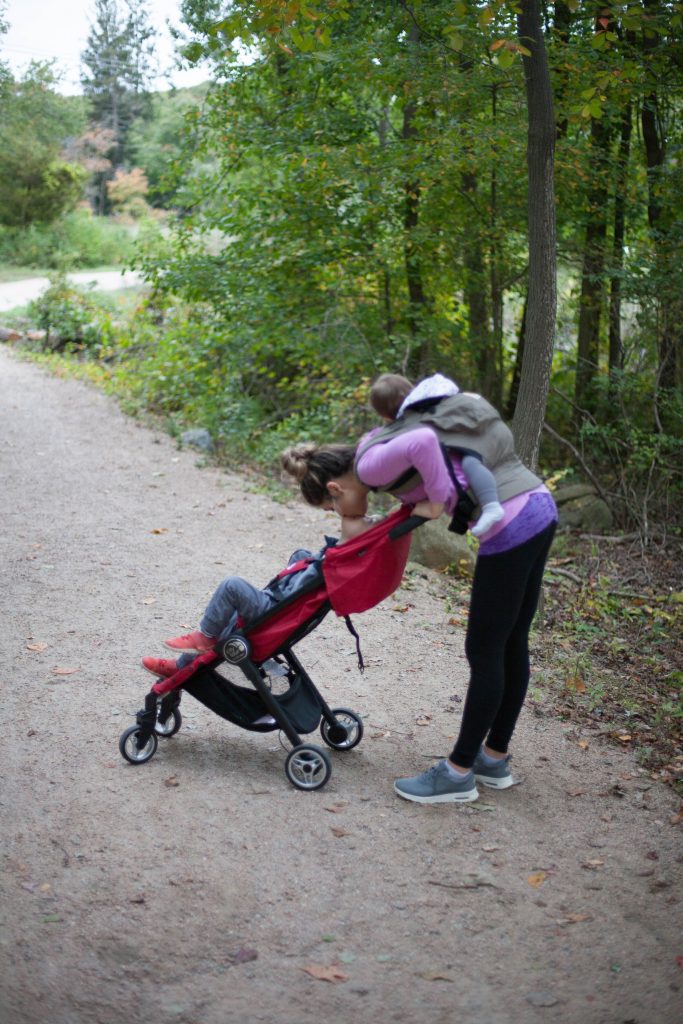 The Hammonasset portion of the trail is only about 2 miles round trip, which makes it the perfect distance when hiking with kids. At this point I'm always worried about who needs a diaper change or has to go potty, so I like keeping things short and sweet (and ALWAYS have snacks along the way!).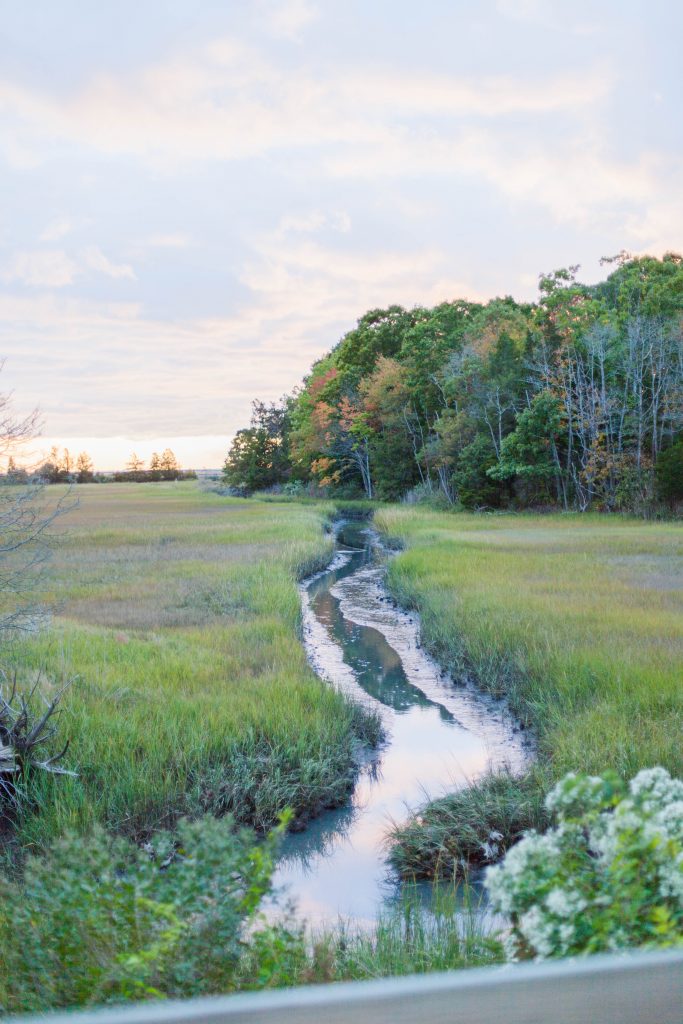 I really enjoyed this view on our way back to the car. The sun had started to set and the skies were a light shade of cotton candy pink (but seeing as I'm not a pro photographer, this was the best I got).
And that's #HowIStroll along the Shoreline Greenway Trail at Hammonasset Beach State Park!
Whether you are into easy hiking or not, the Baby Jogger City Tour™ should be a must-have on your list for strollers. I'm officially smitten over the ease of it's fold, and the fact that it's only 14lbs is a bonus. It's also compact enough to store on a plane, so this is great for traveling families! Watch how easy the fold is below:
Share your favorite stroller route in the comments below, and head over to BabyJogger.com for the full city stroll guide!