This content was sponsored by Aussie, but all thoughts and opinions are my own. I hope you enjoy following along! #ad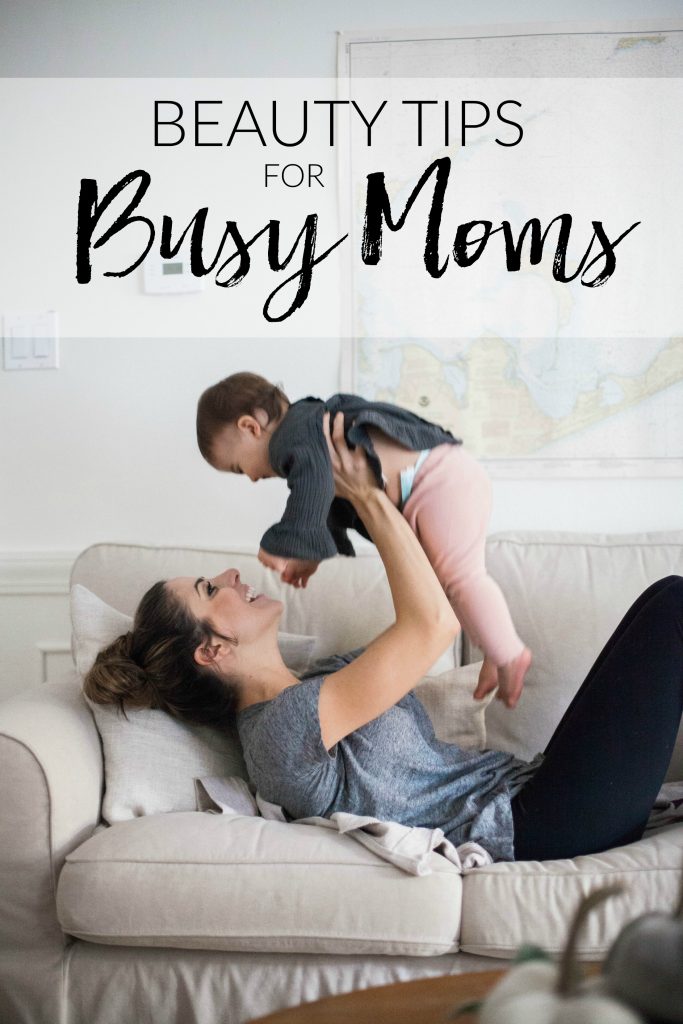 Ever have those moments as a mother where you get flashbacks to your pre-mom days when you thought you knew it all about motherhood but really didn't know a darn thing? Yeah, that happens to me often. I remember a friend saying to me, "I don't even have time to shower!" and I would be like "Um, seriously? What's wrong with you?" Now as a mom of two, I've repeatedly apologized to that friend and sent her text messages with "I UNDERSTAND!!!!!!" because at this point showering is a luxury and I literally have to strategically fit it into my day. Moms, you feel me? I'm still a mom who needs her makeup or hair looking somewhat presentable, though, because it's the only away I feel human when I'm total zombie status. So today I'm sharing with you some easy beauty tricks for busy moms so you can fake looking like you have it all together when really none of us do 😉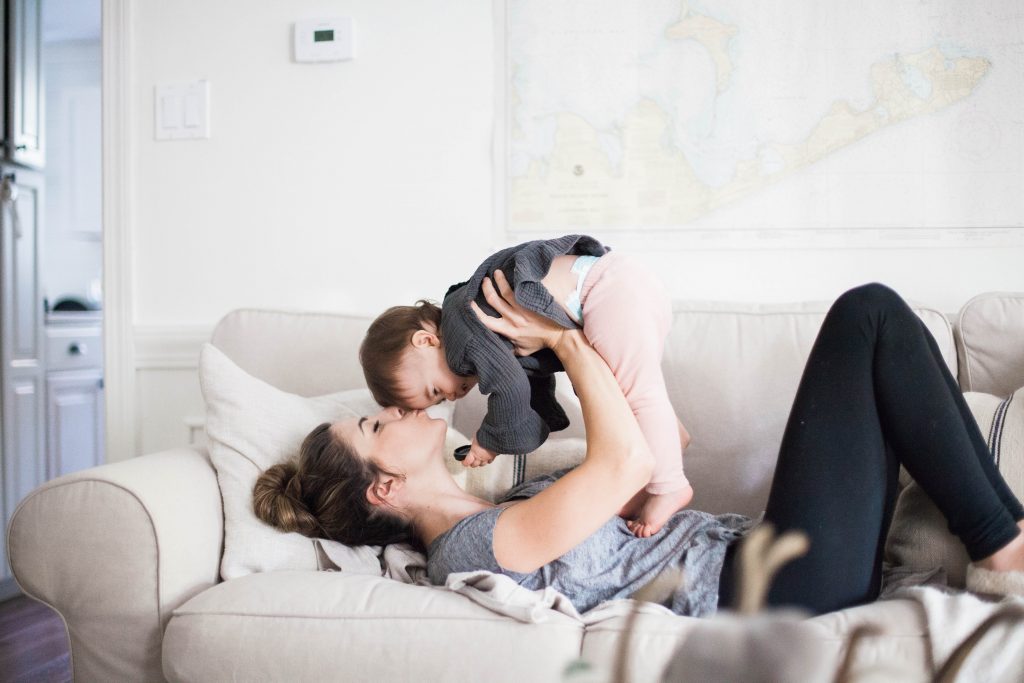 Shower at night. I can't shower in the morning anymore. I've been showering at night for years (and this isn't the first time I've talked about this), and it's been my SAVING GRACE. Plus, I usually have food, snot, or pee on me anyway, so it's better that I'm going to bed clean. Showering at night allows me to also shower without being nagged by someone or feeling rushed 😉 To help protect and nourish those locks, reach for the Aussie Total Miracle Collection 7N1 Shampoo and Conditioner. You get SEVEN benefits in one (strengthening, softness, split end protection, nourishing, humidity control, shine, and smoothness!), which is perfect for the multitasking mama! The frizz control system also keeps hair silky, smooth, and strong.
Use a deep conditioner. I like doing this especially if I plan on not washing my hair for a few days. I'll apply a deep conditioner after shampooing and let it sit for the duration of my shower. I'll rinse it out at the very end of my shower for the ultimate hair moisturizer. My hair stays silky and smooth longer, which helps my hair look fresh when I'm not washing it for a few days. Try Aussie 3 Minute Miracle Strong Conditioning Treatment for a product that won't break your budget!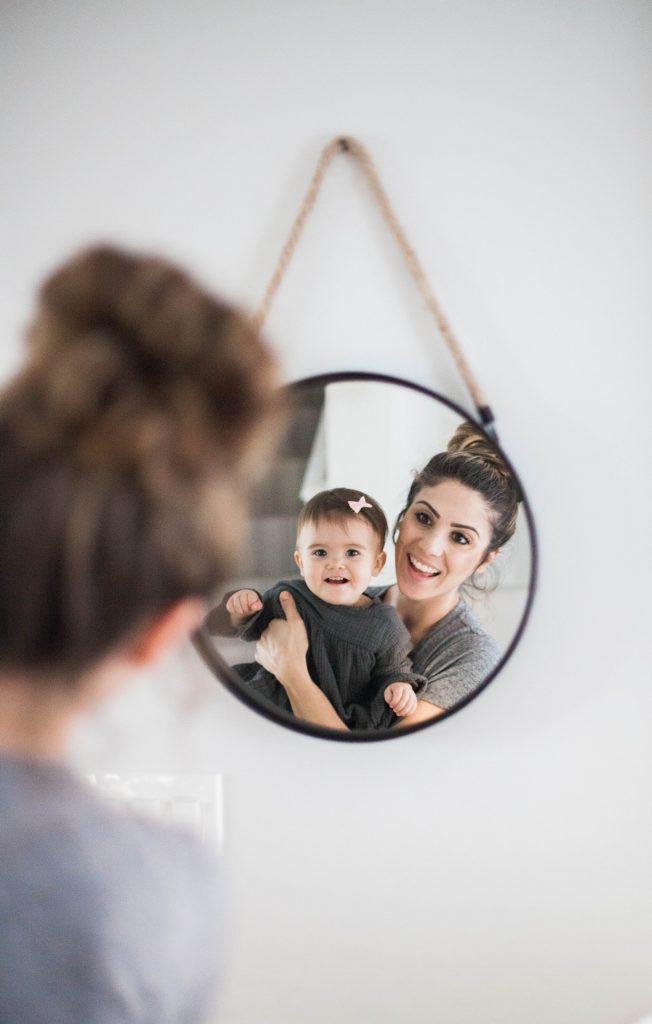 Let your hair air dry (if you can!). Since having my kids, my hair texture has changed tremendously. I'm able to let it air dry at night after my shower, which actually makes it a little easier for me to style the next morning. Using a moisturizing shampoo and conditioner will help it stay silky smooth!
Rock a topknot. Confession: I'm actually NOT good at topknots. They just don't come together for me like they do other girls! So I recently asked my hair dresser how to do them better because they're way easier than doing anything else to my hair in the morning. She gave me the tip of securing pieces with bobby pins (seriously, why didn't I think of that?) to get it to be the shape you want. Problem solved, and this is now a go-to hairstyle. Topknots look good with just about anything, and I like to loosen up my hair a bit to make it look "slept in." For extra hold, try Aussie Instant Free Sculpting Hair Gel which is great for fussy hair that refuses to hold!
Multitask your makeup. Use CC cream with an SPF or use face palettes that have 3 products in one to save time in the morning! Cream blush can also double as lip gloss, and concealer can be used as highlighter! I love any product that has more than one use because it saves me from digging for more products.
When all else fails, reach for the concealer and lash curler. If I could only choose TWO products to use out of my entire makeup bag, it would be my concealer and eyelash curler. These two products combined will help you look fresh-faced when you feel like a complete zombie!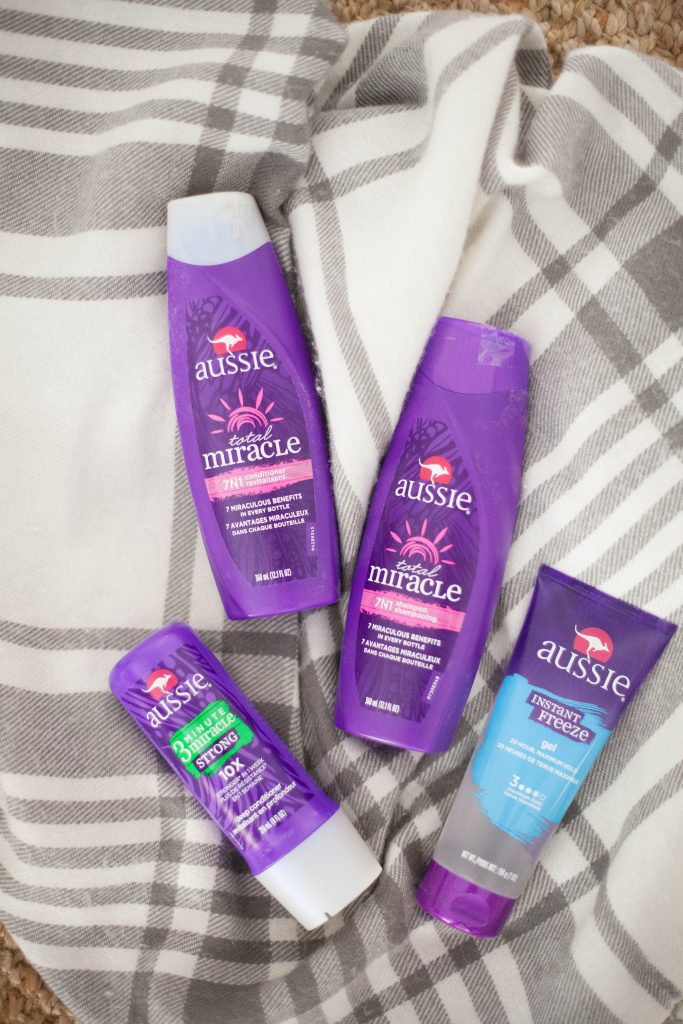 What's one beauty tip that helps you save time??? If there's something you're doing that can help me, please leave me a comment! 🙂
You can shop Aussie's hair products right here!