This content was sponsored by Aussie but all thoughts and opinions are my own. I hope you enjoy following along! #ad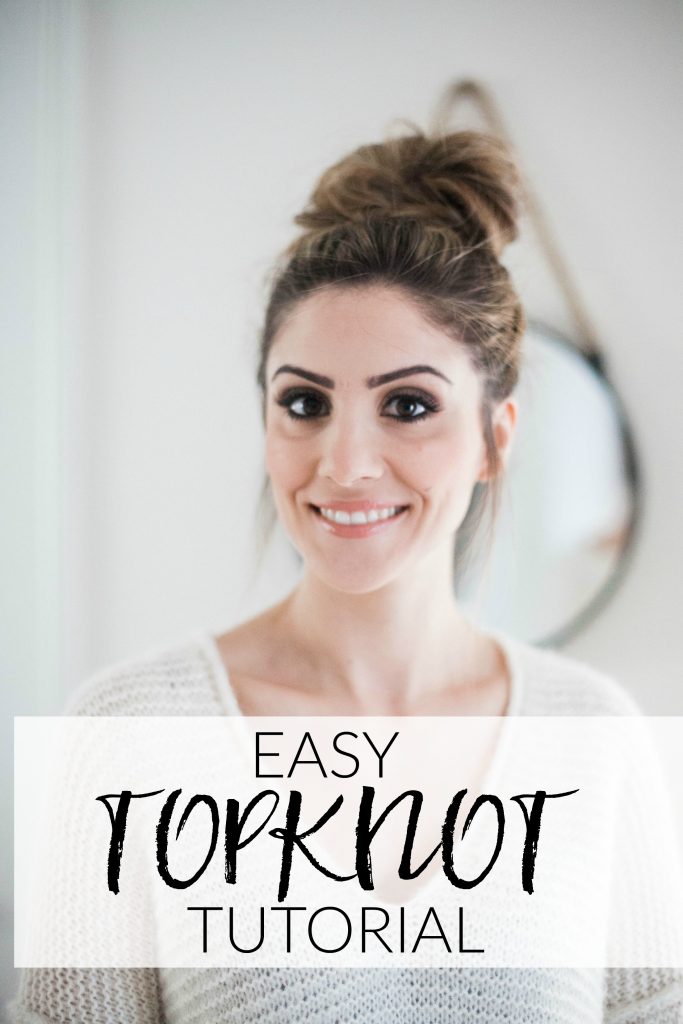 We recently chatted about busy mom beauty tips, and one of the tips I mentioned was rocking the ever-so-loved topknot on those days you just don't have time to wash your hair! A few of you had commented to me that topknots are actually not as easy as they look, so I wanted to show you my fool proof way to get the perfect topknot every time! Keep reading for my easy topknot tutorial!
First, this is best done with dirty hair. I also suggest using a hair gel like AUSSIE INSTANT FREEZE SCULPTING HAIR GEL when your hair is wet to give it some texture and the ultimate hold.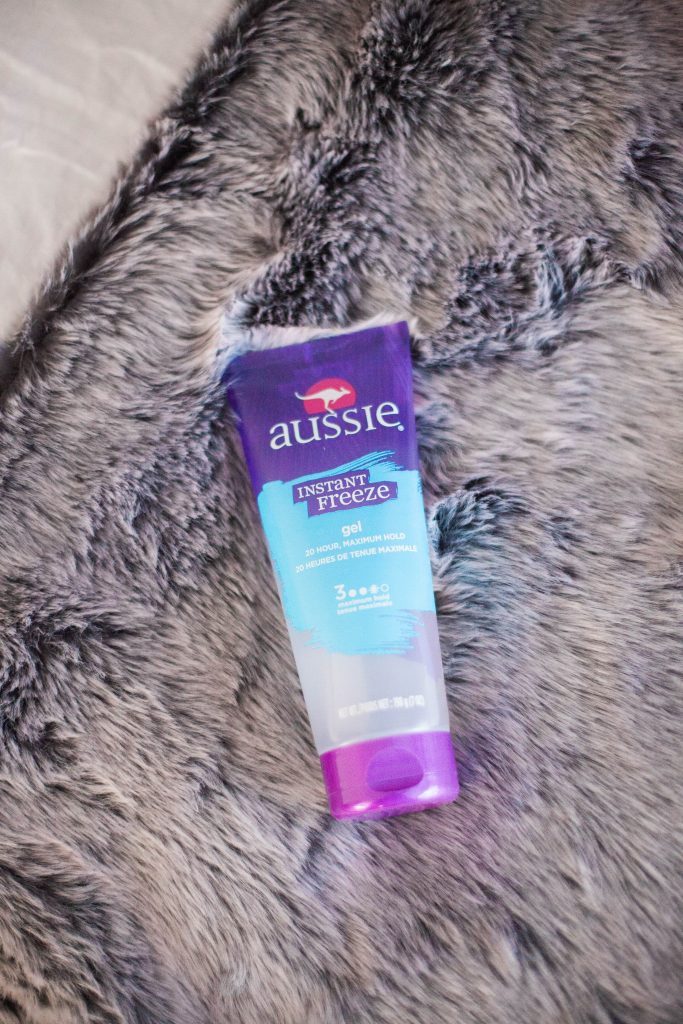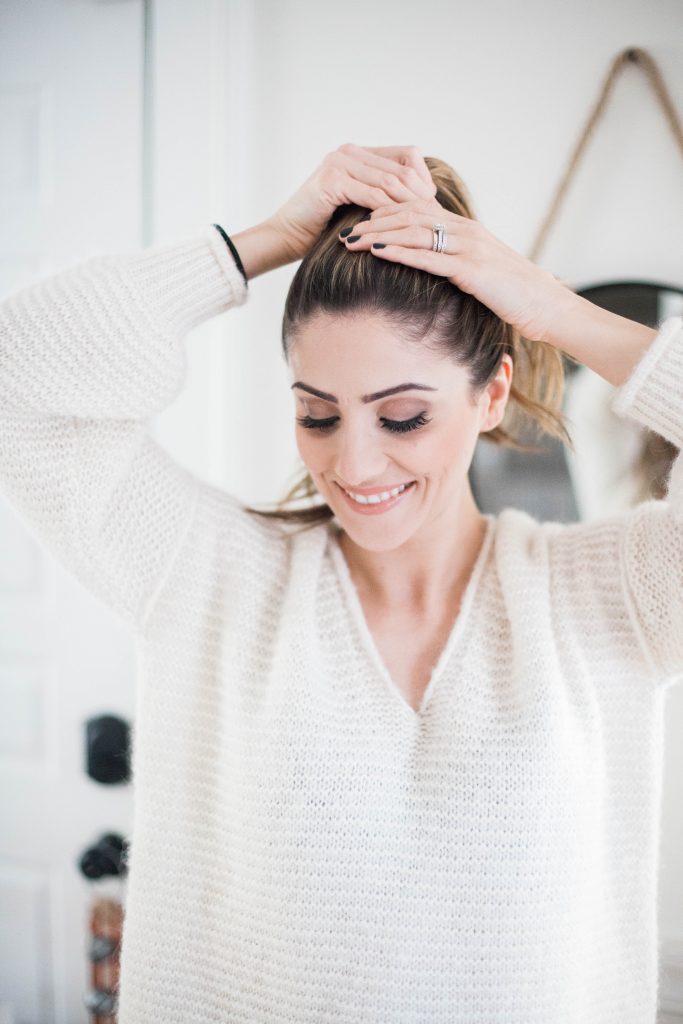 1. Gather hair in a ponytail on top of your head.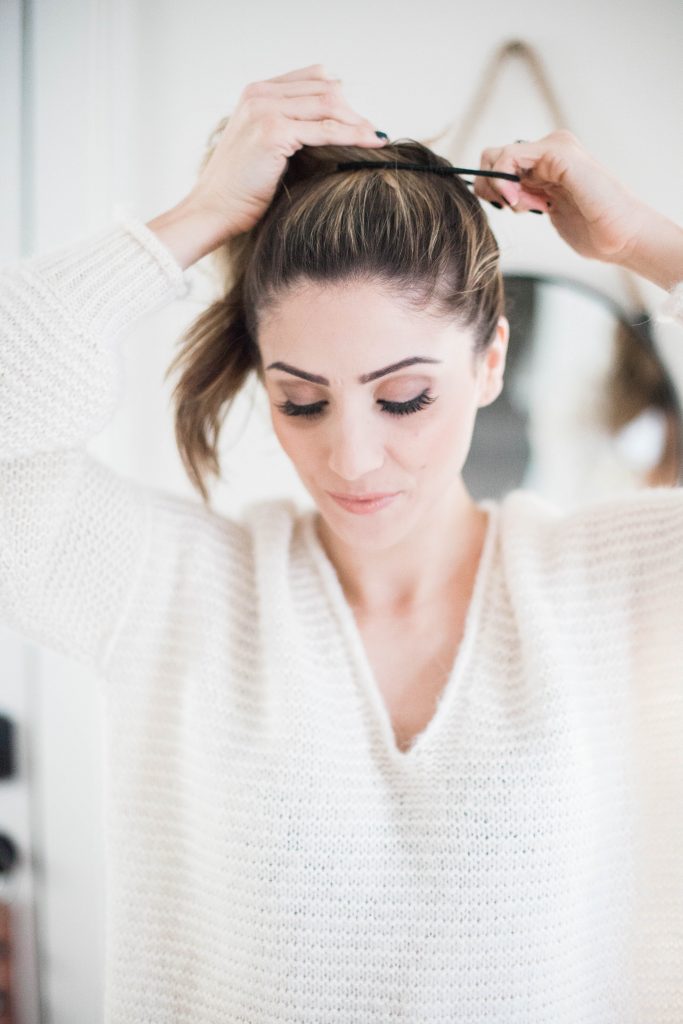 2. Pull your ponytail through completely and twist your hair tie before pulling it HALFWAY through again.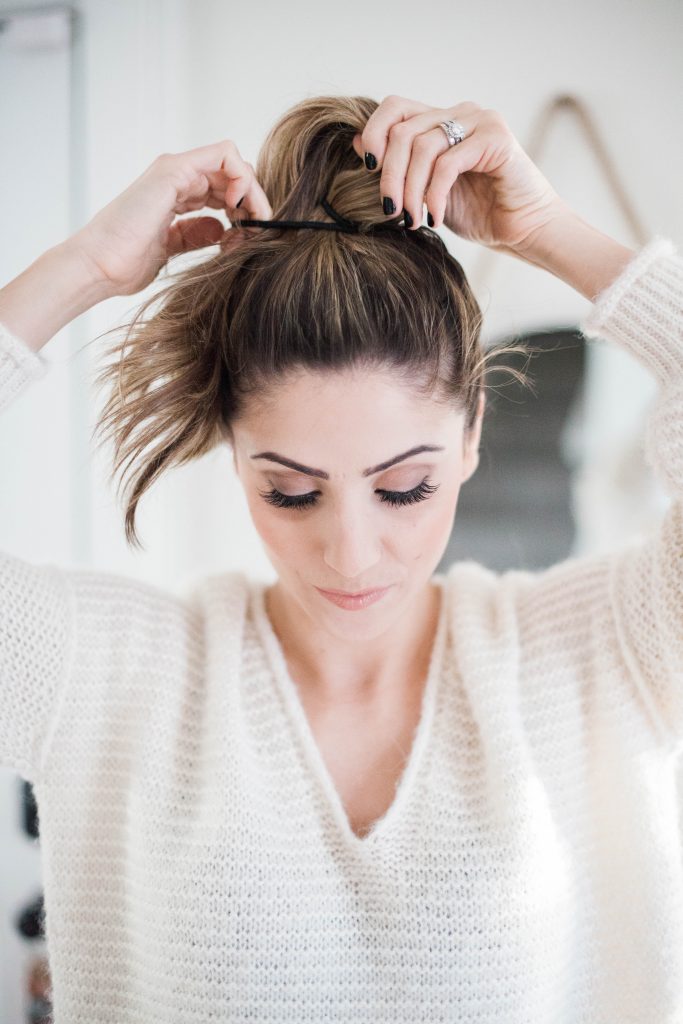 3. Take the ends of your ponytail that is NOT pulled through your hair tie and flip it over towards the front of your head.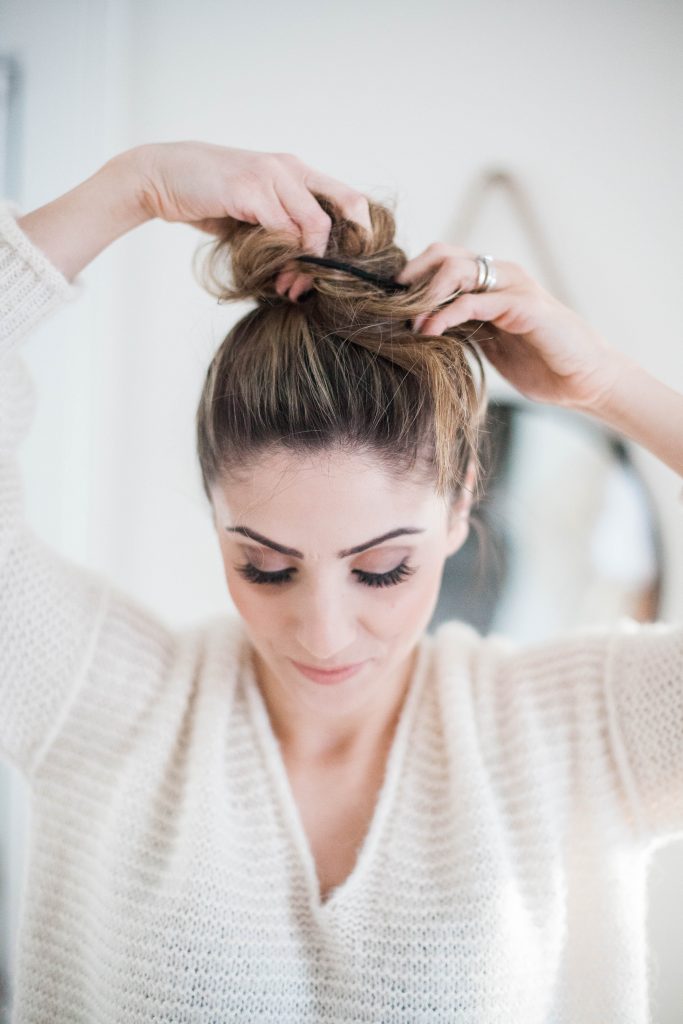 4. Pull the hair tie over to secure in place. The ends of your ponytail should be towards the front of your head.
P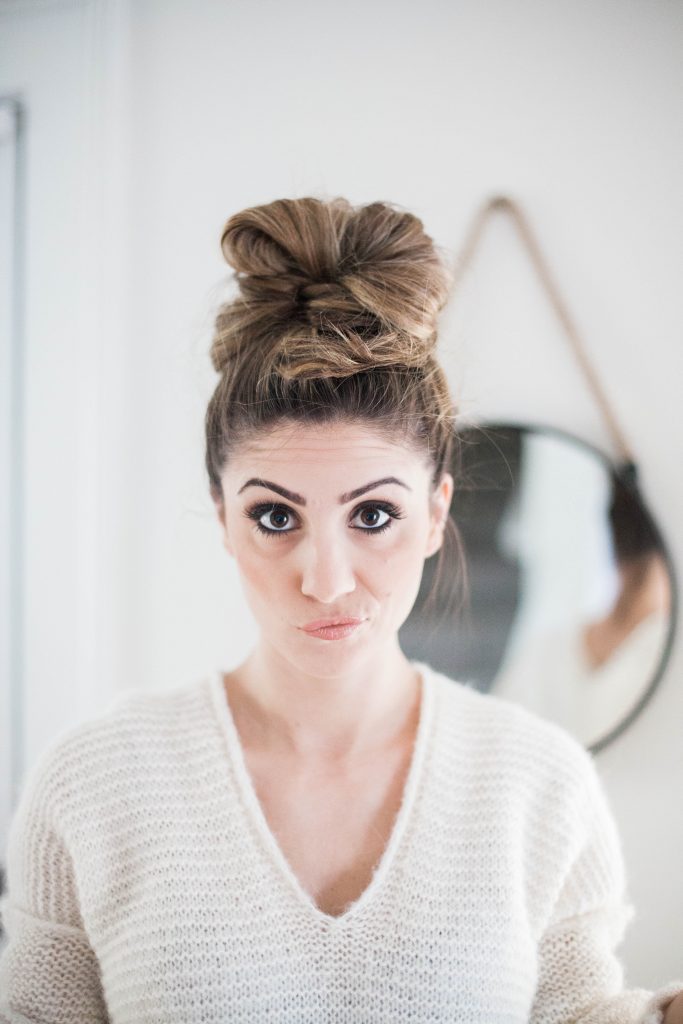 I know what you're thinking. What the heck is that, Lauren?! But I promise we aren't done. Here's the part that makes it look perfect!
5. Using bobby pins, secure pieces of hair down where necessary to form the perfect "knot."
6. Pull out some loose pieces around your face for a little more of a "slept-in" look.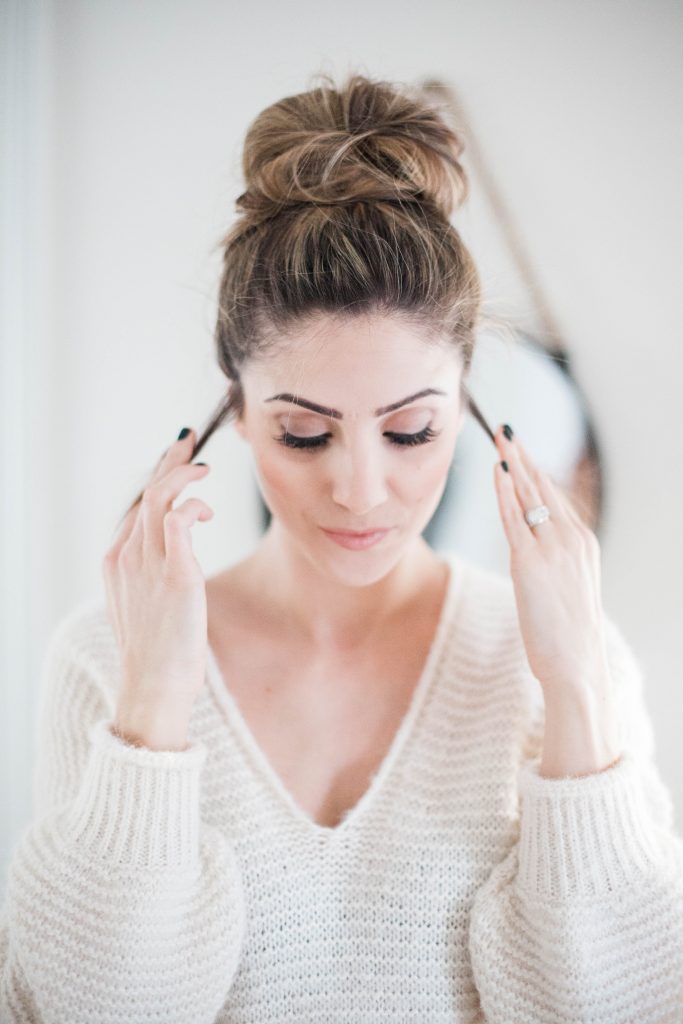 7. Using your fingers, you can also loosen the hair all around your head so it's less of a tight look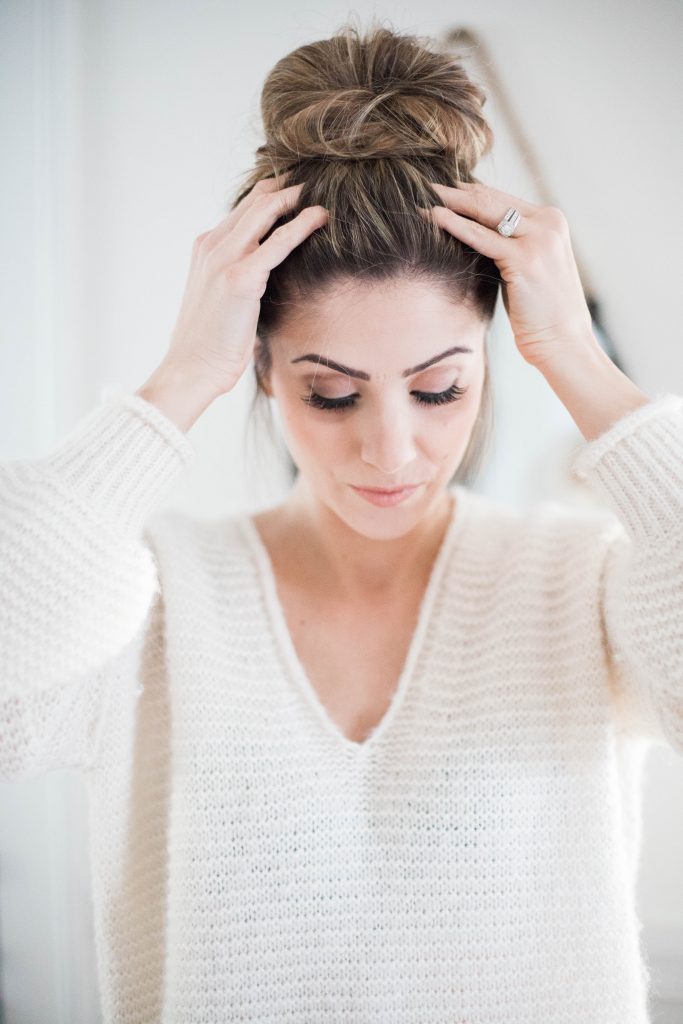 BOOM, perfect topknot!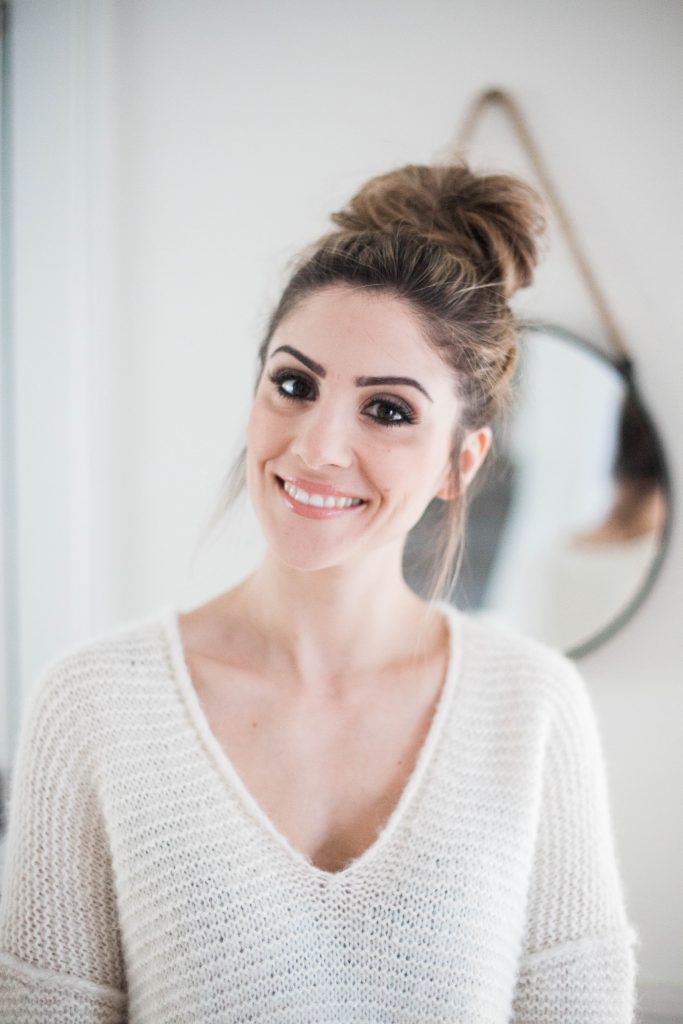 The bobby pins are key! I do suggest not over-doing them, though. If you feel you are, start over and try again. I usually secure 3-4 bobby pins around my topknot. This is perfect for days you just don't feel like doing your hair, while still looking put together!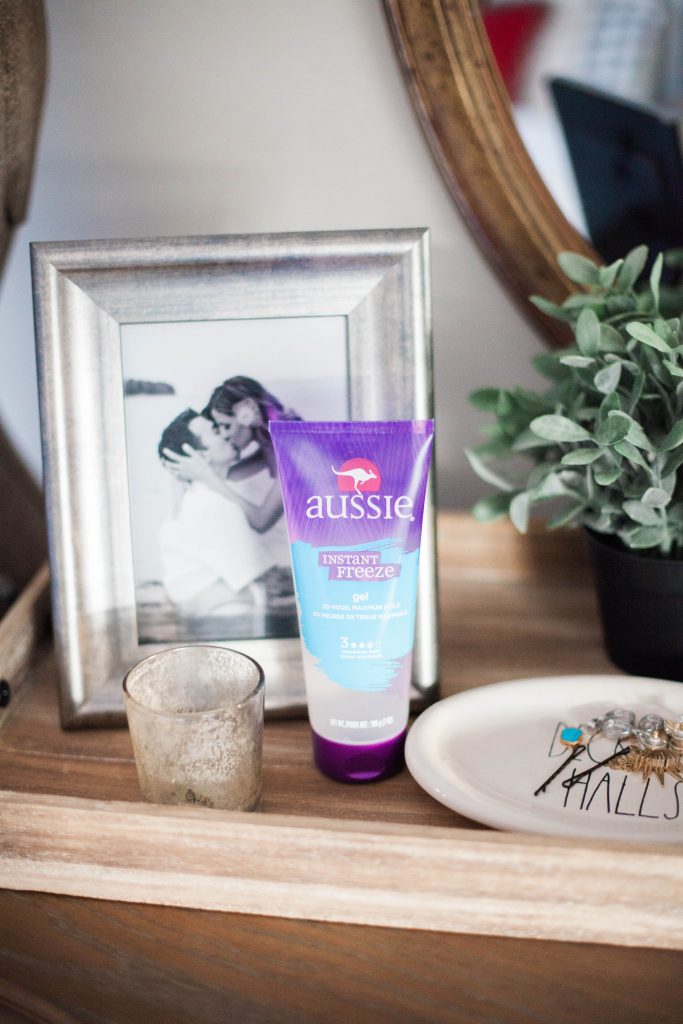 Aussie Instant Freeze Sculpting Hair Gel is great for any hairstyle that requires a little extra hold. I prefer my hair to have some texture to it because it styles much easier than super clean hair! Be sure to check out Aussie Hair Care on Amazon.com. Having your hair products shipped to your house is a huge time-saver!