Thank you to Vitafol® for sponsoring today's post!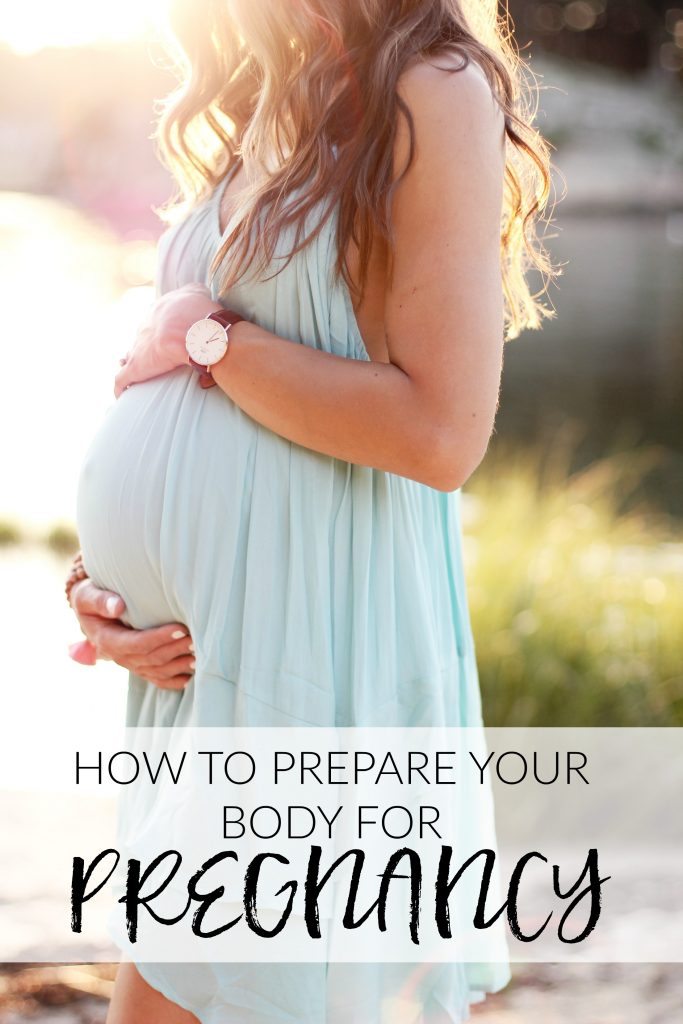 If you've followed on here for a few years, you know that my pregnancies were not easy. We experienced our own struggles during the process, so it was really important to me to be at my healthiest to prepare to grow a human life. It amazes me at how different every woman's experience of pregnancy and child birth is, and even the process of getting there. I made the personal choice to take extra care of myself because I wanted to provide the best home possible for a little babe for 9+ months. It's incredible to see the difference in our generation compared to baby boomers due to the research and developments we've learned about caring for the female body during pregnancy. Today I'm sharing how you can get "baby body ready," and tips on how to prepare your body for pregnancy if it's something you're considering!
(For the record, pregnancy happens at different times for different people. Some struggle, others don't. As someone who struggled there for a bit and lost two babies of her own, I feel you if you're one going through it.)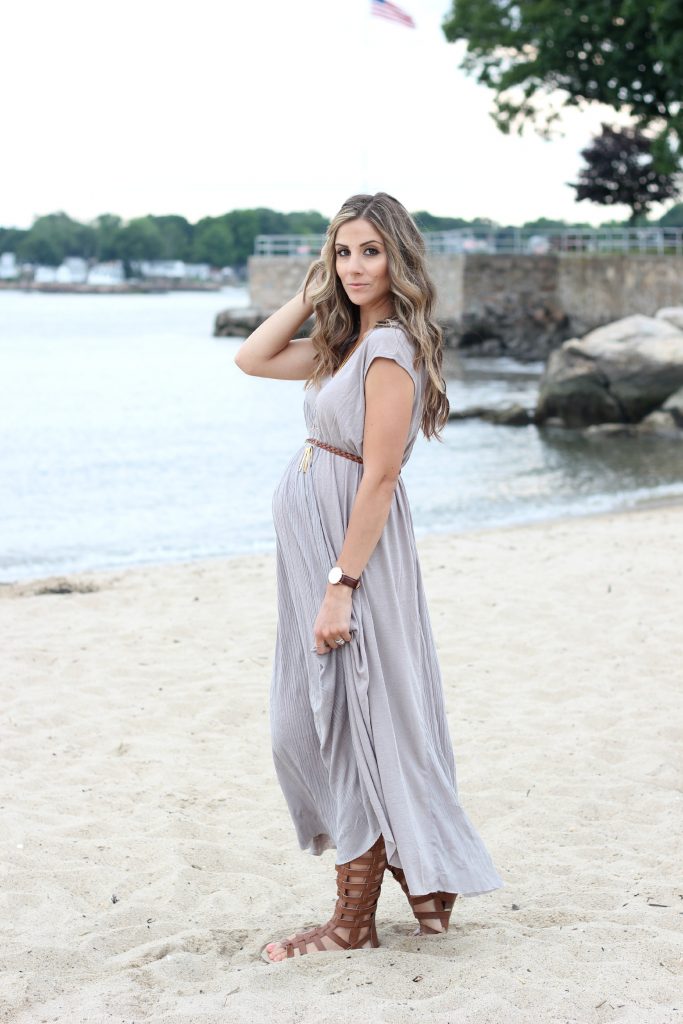 Eat a balanced diet. Every pregnancy is different, but it's not always a walk in the park. My pregnancy with Landon was fantastic with the exception of bed rest, but my pregnancy with Noelle was just downright lousy. I was so nausea during the first trimester and could eat nothing but bread, bagels, and other carbs. This was not my normal eating habit, so it was difficult but I couldn't fight it. Having eaten a healthy diet up until pregnancy, I felt a little better about my carb intake because I knew it was a temporary thing until I could start feeling better. Things like vegetables and grilled chicken made me want to puke, but I knew my body was prepared to give them up for a bit.
Destress. Stress can do a number on the body (I remember that from nursing school), and I have the type of personality that gets stressed easily. I found it important to find ways to destress in order to prepare my mind and body for what was to come. Maybe it's cutting back on something stressful, or maybe it's meditating more. However it may look for you, lowering your stress level is healthier for your body in general, not just for pregnancy.
Exercise (if it's not contraindicated). Always talk to your doctor about this, they can offer you advice. If you're working out already prior to pregnancy, great! If not, your doctor will most likely tell you to not begin any hardcore workout program. I love yoga because its low impact and good for the mind as well at the body. Prenatal yoga is great too!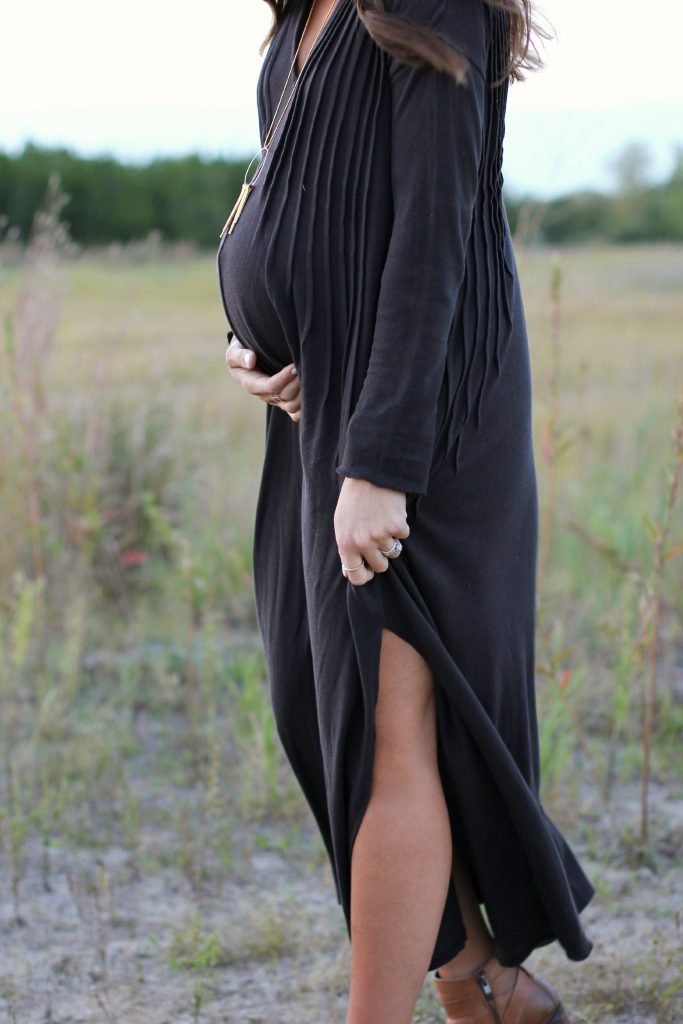 Take a prenatal vitamin. I started taking prenatals when we started trying to get pregnant so that my body would have the nutrients it needed that I may not have been getting through my diet. I continued taking prenatal throughout the duration of my pregnancy and even in my postpartum months. Vitafol is actually the #1 doctor recommended prescription prenatal vitamin because they have more vital nutrients your body needs during pregnancy. There are a variety of options depending on your body needs. Low iron can be common during pregnancy, so I like that there's Vitafol FE+ for the mamas who may need it. Nutrition is VITAL for a healthy pregnancy. Making sure your body is not deficient in nutrients is so important to avoid potential birth defects. A prenatal vitamin will help provide you with the nutrients you might be missing from your regular diet! You can find coupons available to download on the Vitafol website right here!
Get a physical or meet with your doctor. This is something I didn't do, but wish I had. I think it's never a bad idea to get a general physical from your primary to check on your health before getting pregnant. This is also a really great time to ask any questions you might have (like about exercising!).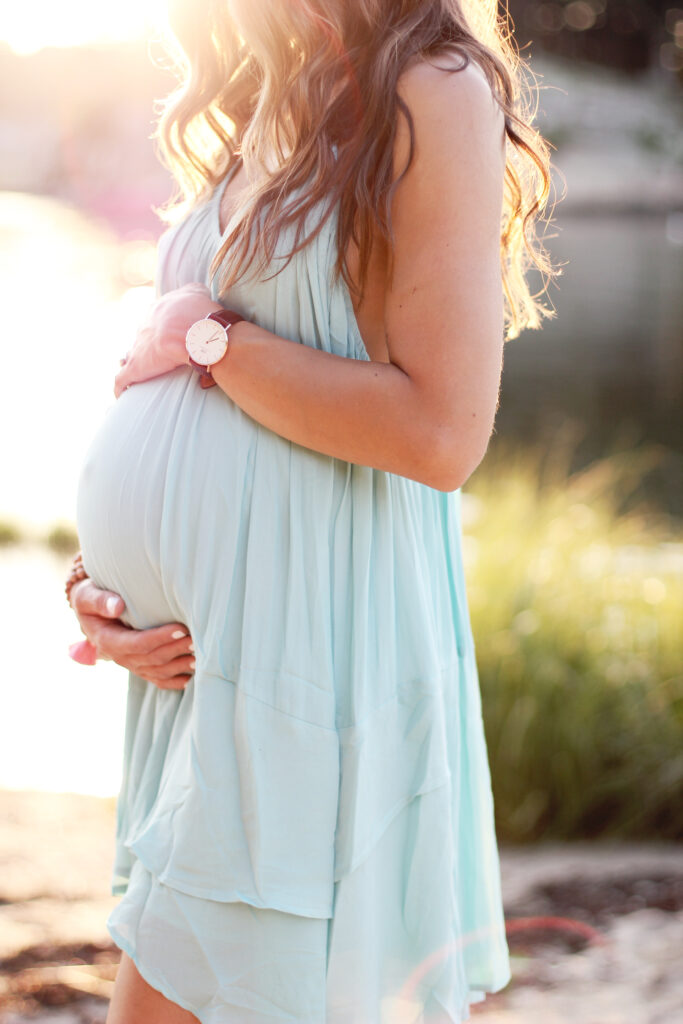 Consider a doula. This is more for when you're actually pregnant, but I highly recommend hiring a doula to walk through pregnancy with you. They can offer up suggestions on how to make things a little easier and they are wonderful to have during labor. You can read my tips on why you should hire a doula here.
We recently had a little Facebook Live discussion on preparing for pregnancy over on my Facebook page, and many mamas chimed in on things that helped them during pregnancy as well. We talked about ways to combat nausea and morning sickness, and how to maintain a healthy pregnancy as well! You can check out the video here.
You can see more tips for a healthy pregnancy right here.
It's important to remember that every woman, body, and pregnancy is different, and there are variations of normal. I think that's something women can easily beat themselves up over, so I want to make it a point to mention that. Do not compare yourself to other women and their pregnancies. Your pregnancy is YOUR pregnancy, and it's an absolutely wonderful and beautiful time in your life. Listen to your body, do what you feel is best for it, and enjoy this special time!
These statements have not been evaluated by the Food and Drug Administration. This product is not intended to diagnose, treat, cure, or prevent any disease.

This is a sponsored post written by me on behalf of Vitafol®. You can check out their Facebook, Twitter, and Instagram here!