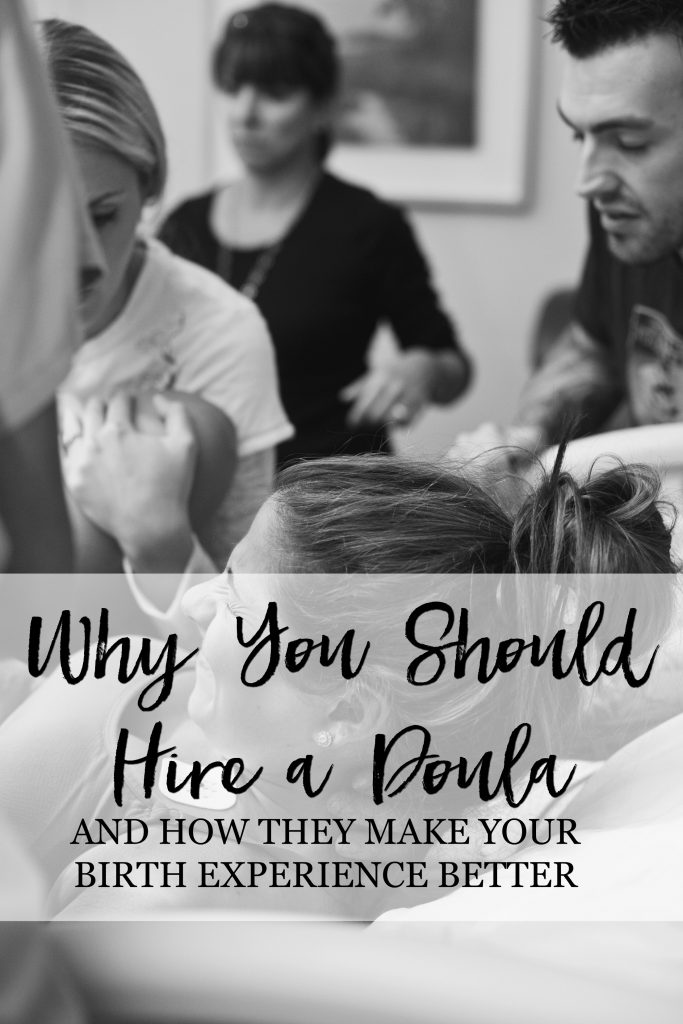 I've been asked a lot of advice on the labor and delivery process, and the one tip I always give expectant mama is to hire a doula.
What is a doula?
A doula's role is to help you have a positive and safe birth experience. She provides labor, delivery, and immediate postpartum support to whoever wants it. She provides breathing and relaxation techniques and helps you be as comfortable as possible during your labor. But really, she is SO much more. My doula, MCMaternity, actually wrote a great articles herself on what she does, which you can read here.
I knew I wanted a doula prior to my first pregnancy. Lucky for me, one of my close friends had just begun her doula training, so it was a no brainer to have her be there for my birth. Before I was knowledgable in their roll, it wasn't a big deal to me. But now I feel like if they were present for ever birth, labor and delivery would go differently. Here's some of the reasons why you should hire a doula.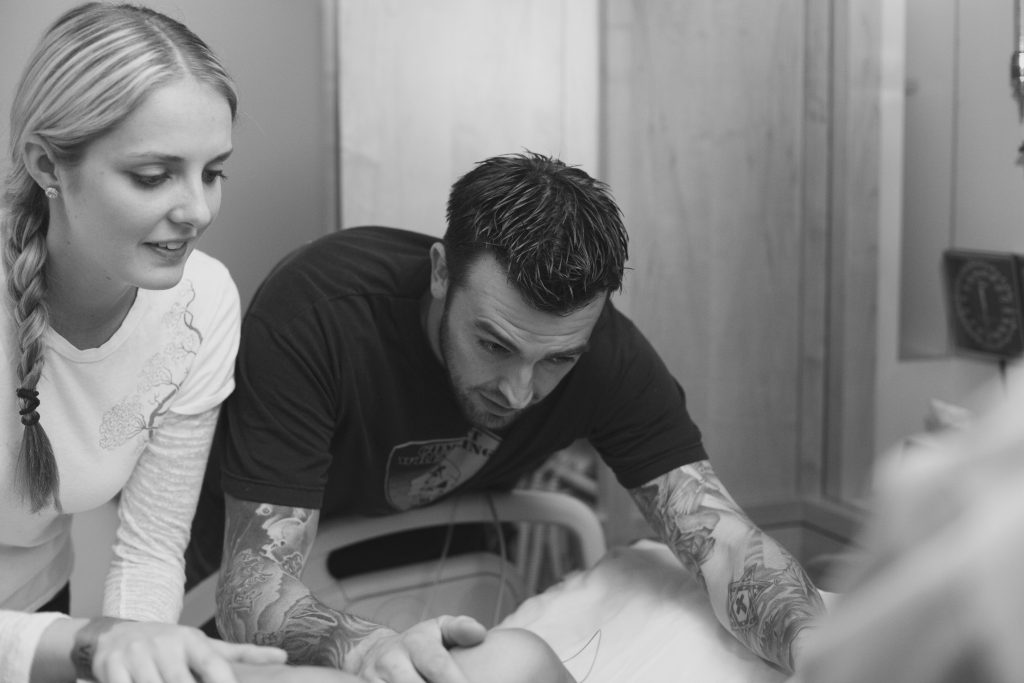 1. They are with you from the start. My doula knew everything about my pregnancy from the day she started with me until after baby had arrived. She knew about any symptoms I had, any complications that arose, and what we were preparing for during the birth process. And not just for me. She knew all of my husband's feelings and concerns about birth as well. This made her really understand us and what we wanted during our birth, and she was able to advocate for us during the entire process.
2. They'll advocate for you. When Landon was born, he had some breathing issues and was rushed to the NICU immediately. Thankfully it was nothing major, quickly resolved, and he was back up to me in a few hours. However, as a new parent, there's nothing more terrifying than hearing something is wrong with your baby. And to have that baby be taken from you, not knowing how long he would be gone for. I kept it together because I asked for the medical facts and what was happening, but my husband was incredibly worried and upset. Having my doula present during all of this was helpful because she was able to advocate for our needs and be an outside source of support. It can be difficult to understand what's going on when emotions are high, so having her there to reinforce what the doctor was saying, as well as be there for me as my husband was with our son in the NICU, was so helpful. Having that additional support was really beneficial. My husband to this day says, "I don't know what I would've done if Mary wasn't there."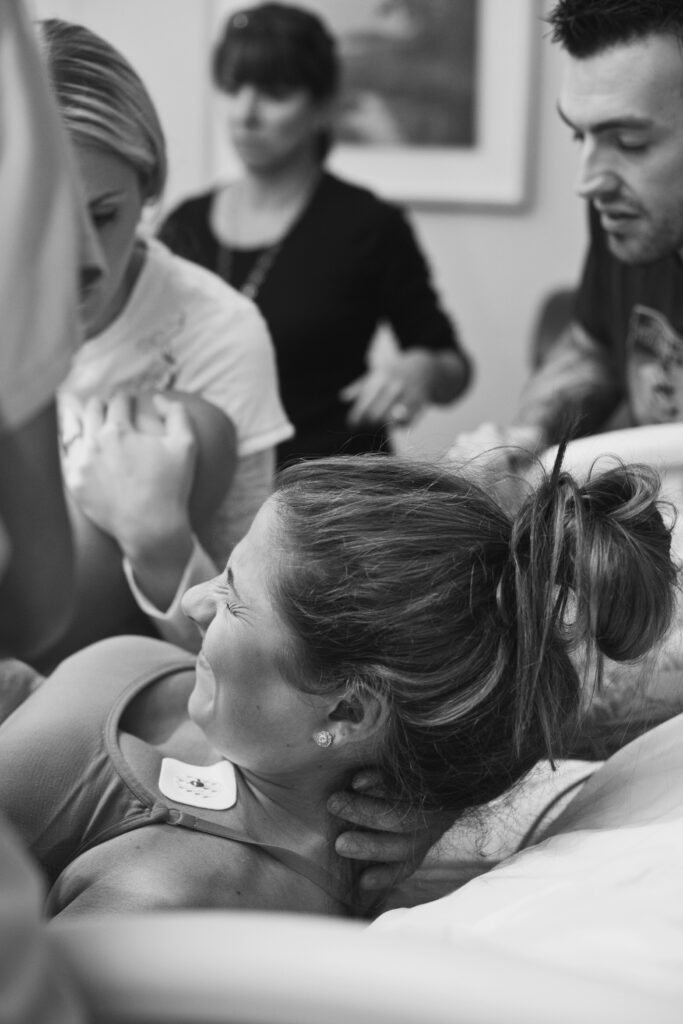 3. They can help you deal with the unexpected. You can make a "birth plan" all you want, but ultimately birth is unpredictable. There's no way of telling what will happen (just ask me! I was all for an epidural and there was nooooo time) and your "plan" can change in an instant. Doulas can assist you in making quick decisions and provide support in the process.
4. They can help you have an unmedicated birth, if you wish. Labor sucks. Just being honest. It's really freakin' painful. And I'm amazed at moms who willingly do it naturally. I'm amazed I did it naturally, even though I wanted the drugs!! (Again, no time) If your wish is to truly have an unmedicated labor, doulas have numerous methods they use to assist in managing your pain, and will encourage you through the process.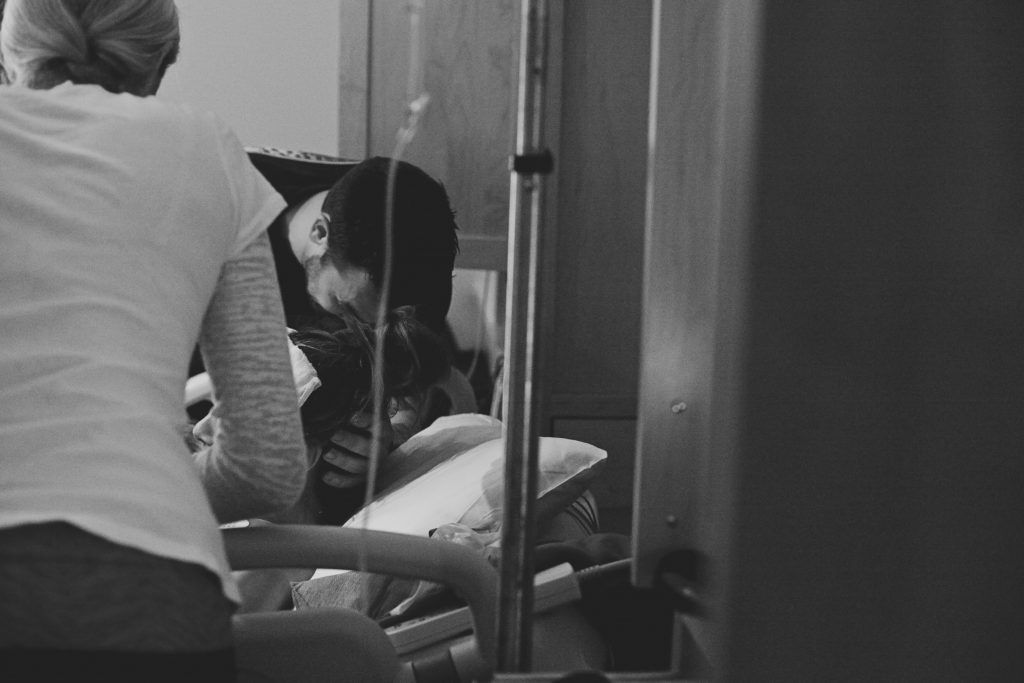 5. They provide support for dad. Dads need it too! Labor is intense and a lot of going on down there that not all husband can manage viewing. It was helpful to have my doula present so my husband could get some air if he needed. They know how to be present without being overbearing or in the way. I'm convinced it's a true art form.
There are so many more reasons to hire a doula, but these are the reasons that stick out to me and were pertinent to my own birth process. Overall, I can't imagine NOT having my doula at my births. While Noelle came quicker than expected, my doula was there for my immediate postpartum stage and was able to help me initiate breastfeeding (my doula is also a lactation counselor). I am convinced she is the reason I succeeded at breastfeeding, which you can read more about here. If you were considering hiring one, I hope I pushed you in a positive direction. You deserve a positive birth experience, and I know a doula will help you achieve that!
(All photography by Tiffany Farley)