Thank you to Google for sponsoring today's post!
I recently gave some tips on being a work at home mom and I mentioned some things that make managing my day a little easier. One thing I've often struggled with is making sure our Wi-Fi connection is strong enough to be functioning at top speed in every room in our home. I often move locations depending on what I need to be doing that day or how loud the kids are with their babysitter, and in the past I've dealt with slower Wi-Fi connections when I'm far away from our modem. This does absolutely nothing for my productivity, and instead causes me a GREAT deal of stress. I've spent plenty of time arguing with my internet provider and trying out different modems, all with no success. That's why when Google reached out to test our their new Wi-Fi system, I was eager to see if it would make my work day a little more productive!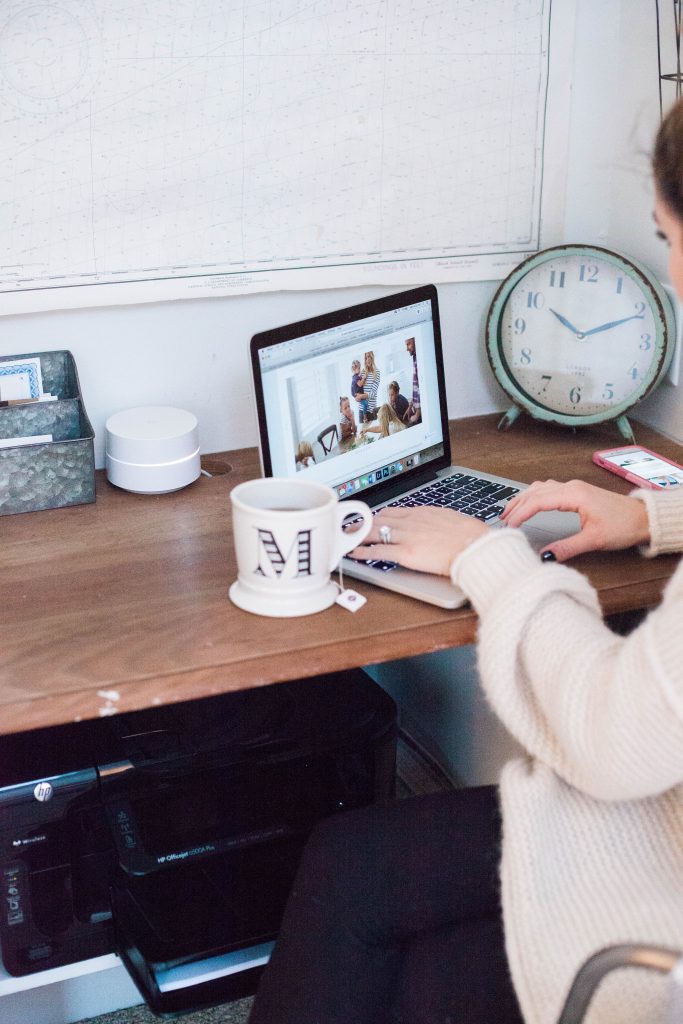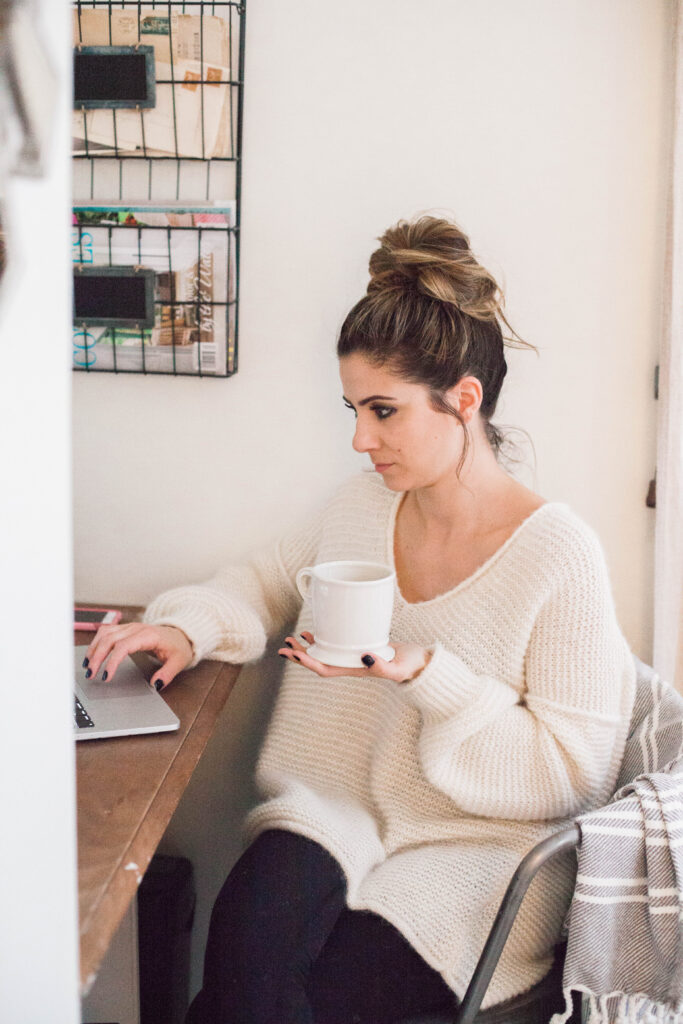 In short, the Google Wi-Fi system is a system of Wi-Fi "points" that connect together for one seamless network. This means I can have one point in our actual office, one point in our main living area, and another one upstairs in our bedroom (or wherever you may choose!). The Wi-Fi points connect so that I don't lose bandwidth and internet speed in any area of our home. We use Wi-F everywhere in our home…whether I'm working upstairs or my husband is streaming his Seahawks game on his phone in the family room (since they rarely play on TV here in Connecticut!). Since both of us run our small businesses from our home, it's crucial that we both have optimal internet speed at all times. You have the choice of using anywhere from 1 to 3 Wi-Fi points, which is especially great for larger homes. Think about it…to have only one Wi-Fi router for one home doesn't really make sense! Of course the bandwidth will be lower the further away from the router you're using the device in. Google Wi-Fi solves that problem!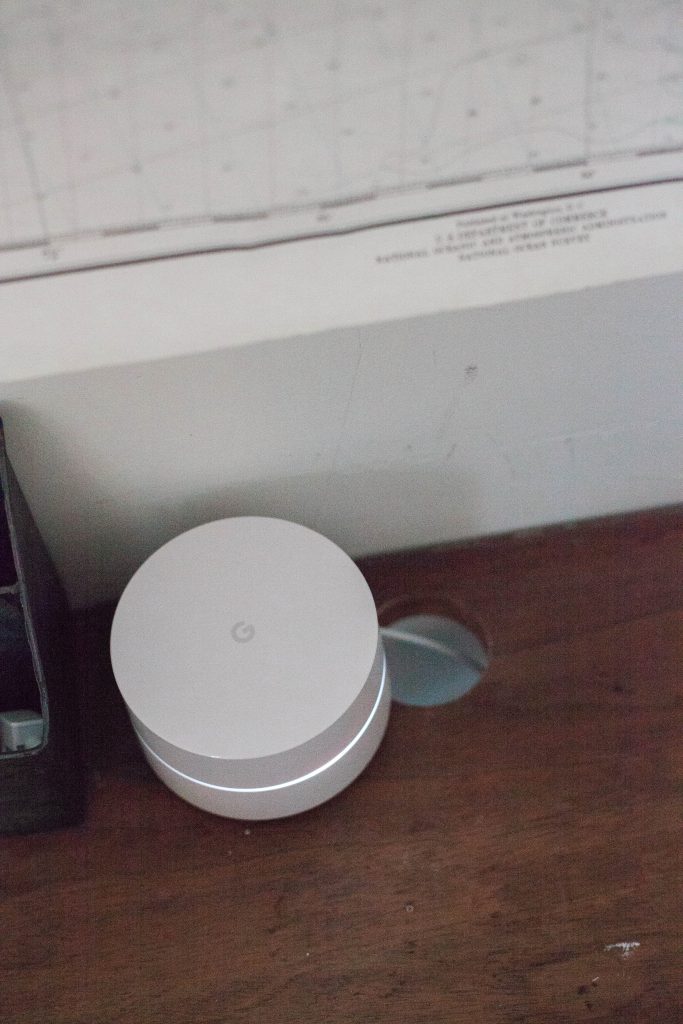 The setup is INSANELY easy. Simply connect to your modem, download the app, and the app walks you through setting up the additional Wi-Fi points and makes sure everything is in tip-top shape. It took me less than 10 minutes to complete! Which is great because I'm not all that tech-y and don't have time to be messing around with things that are beyond my knowledge base. I also think it's neat that you can pause Wi-Fi on certain devices, like for bedtime or dinner time (really great for older kids who you have to pry off the computer!)
Added bonus? The sleek, white design blends SEAMLESSLY with my home (woo!). See, I knew having an all white home would be beneficial 😉 Kidding, but it's so great! I hate seeing electronics, and I love that this one is super discrete.
Our plan is to cut cable in 2017, and this is step 1! We plan on keeping our internet service provider, but I needed to invest in our own modem and Wi-Fi system to eliminate the monthly rental fee from the company. I plan on doing an entire post on this in the near future since SO many of you have asked about it since I reached out on Snapchat! Stay tuned!