Thank you to Neutrogena and Mirum Shopper for sponsoring today's post!
The one thing I do for myself every morning is apply makeup. Some of you may think that's ridiculous, but it makes me feel put together and ready for the day. And also avoids scaring people with my dark raccoon undereye circles. 🙂 But there are definitely mornings I'm just way too tired to put on a full face, or I'm planning to work out and don't feel like wasting good makeup. And these are the mornings I do my 5 minute mom makeup routine that involves only a few products and still keeps me feeling fresh-faced. Today I'm sharing some simple steps to take to achieve a well-rested, fresh-faced look in just five minutes featuring Neutrogena's NEW Hydro Boost makeup!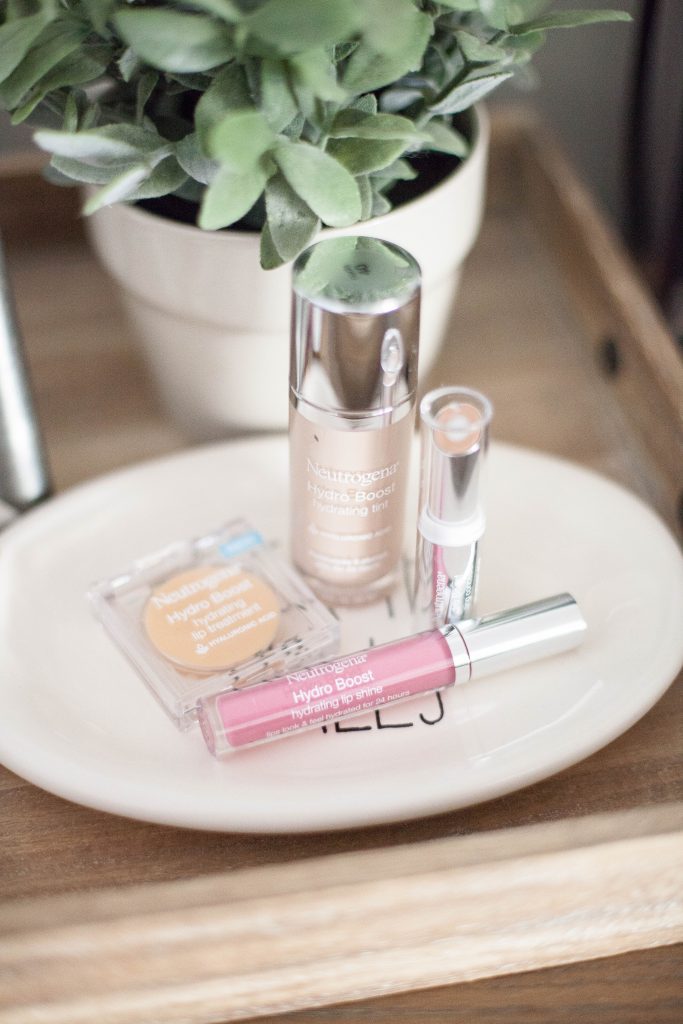 First, I apply a primer to keep my makeup staying in place all day. I have a few that I rotate, but something that keeps me shine-free, yet hydrated is always a preference. Then I apply my foundation. Here I'm using Neutrogena's Hydro Boost Hydrating Tint. The coverage is light, which gives a natural-looking finish. It also keeps my hydrated all day, which I like because no one needs that cake-face look! I'm using the color Nude which is an EXACT match to my skin tone. I was actually surprised at just how good it looks because I'm usually a hard match. I applied it by dabbing it around my face and then blending with my favorite makeup brush. It applies in seconds with an even finish.
Next up is concealer for these awful bags under my eyes! Here I'm using the Neutrogrena Hydro Boost Hydrating Concealer in Light. It glides on smooth with medium coverage. I had to layer it a few times to get the look I wanted (I have maaaaajor bags), and then I set it with a setting powder to make sure it stays in place all day. After all, I most likely won't be finishing my coffee (what mom does?) so I need something to keep me from looking overtired.
For a little more color to my face, I like to add a light pop of blush to my cheeks. It adds a little dimension and makes things look less flat. I'll also dip an eyeshadow brush in some brown shadow and lightly line my eyes quick instead of using traditional liner. This is optional, but I like the effect!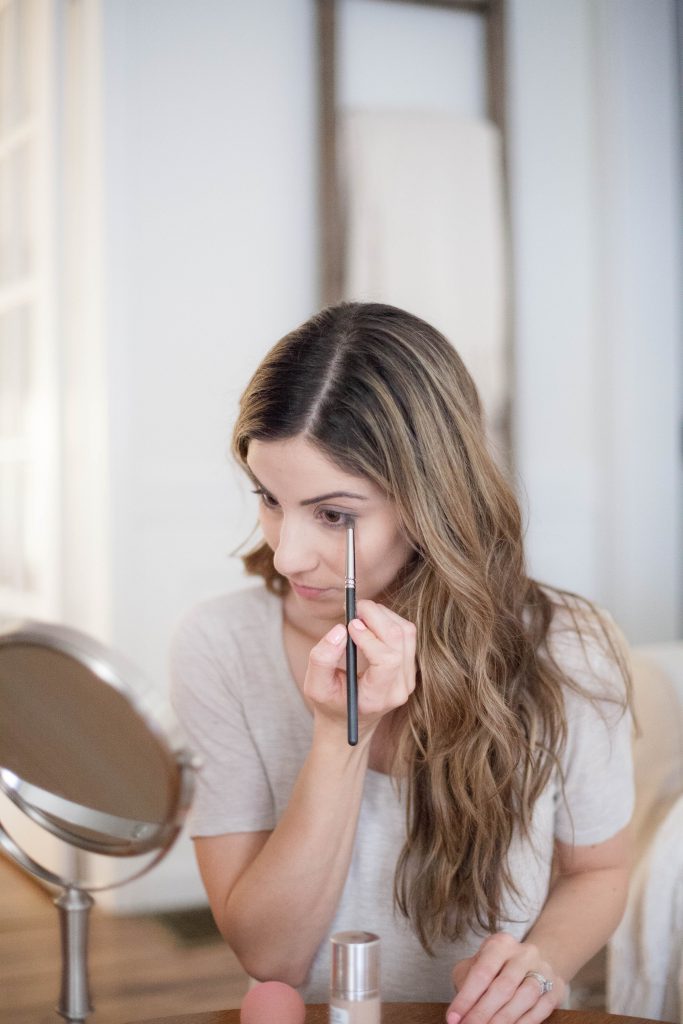 Next I'll pop on one coat my favorite mascara. I find that one is enough when I'm going for a minimal makeup look. Last, I'll swipe on a layer of lipgloss. Here I'm using Neutrogena Hydro Boost Hydrating Lip Shine in Radiant Rose. I love that this gloss is hydrating without being sticky! The shade is sheer but has enough color to make an impact. If you aren't looking to use a gloss, I highly recommend Neutrogena's Hydro Boost Hydrating Lip Treatment. This stuff is INSTANT hydration to the lips and I'm obsessed with it.
That's it! An easy mom makeup routine that takes five minutes. Perfect for looking fresh faced even when you're feeling like a zombie!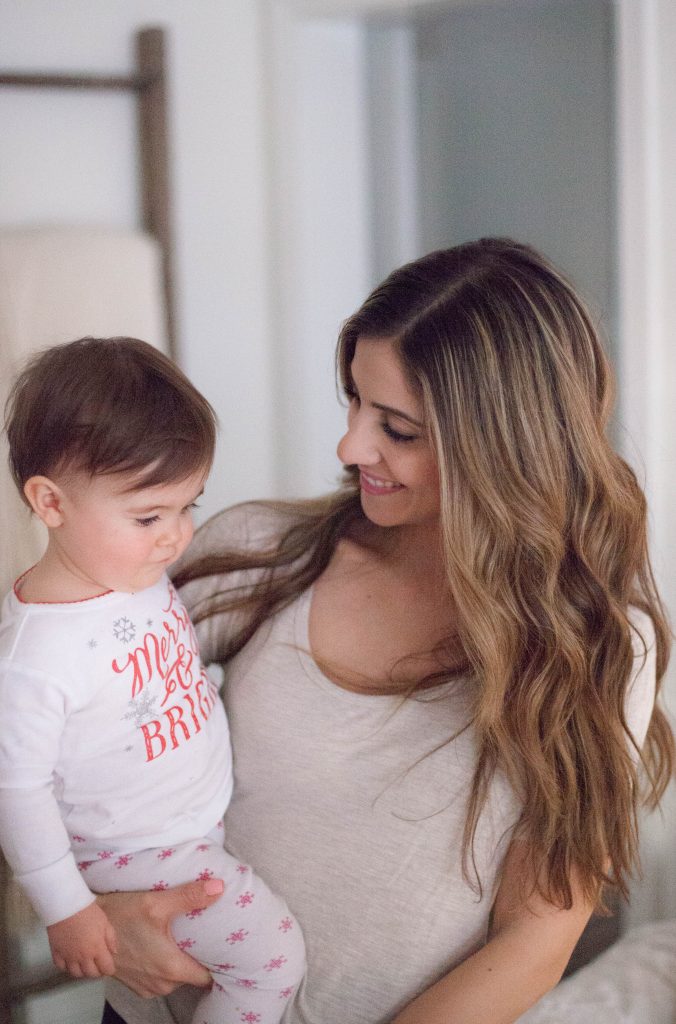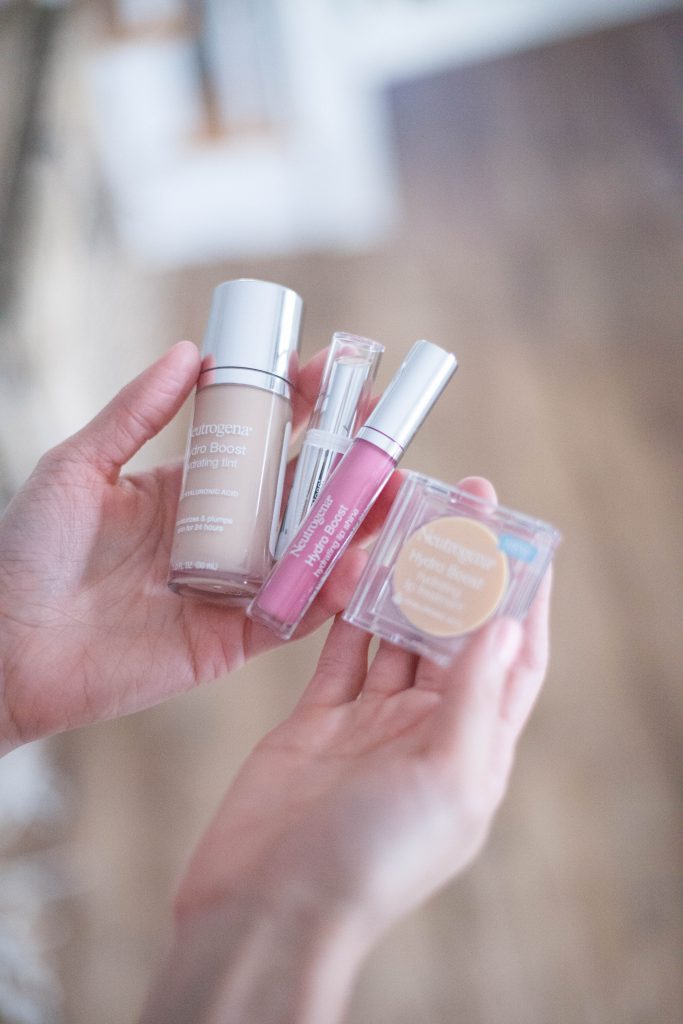 I really like this Hydro Boost line from Neutrogena because it gives my skin the TLC is needs during the cold and dry winter months. The products are made with Purified and Hydrating Hyaluronic Acid which acts as a sponge for dry skin cells and gives your skin a BOOST moisture. This leaves your skin and lips feeling and looking smooth and supple. Neutrogena's Hyro Boost Hydrating Tint leaves your skin moisturized for up to 24 hours and won't settle into fine lines, and the Lip Shine is non-drying and keeps lips plump all day! Perfect for busy moms who need that little extra care for their skin, am I right?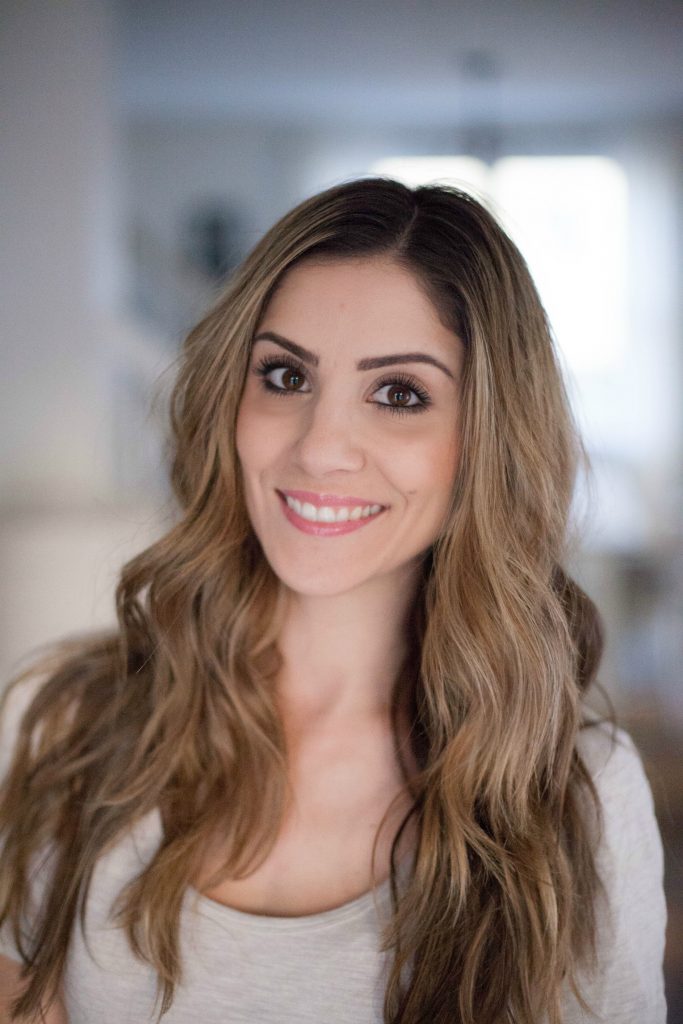 You can find ALL of the Neutrogena Hydro Boost products at your local Walmart! And be sure to watch Miranda at SlashedBeauty.com teach you how to get flawless looks with each of these products over on Walmart.com!