This is a sponsored conversation written by me on behalf of Olay. The opinions and text are all mine.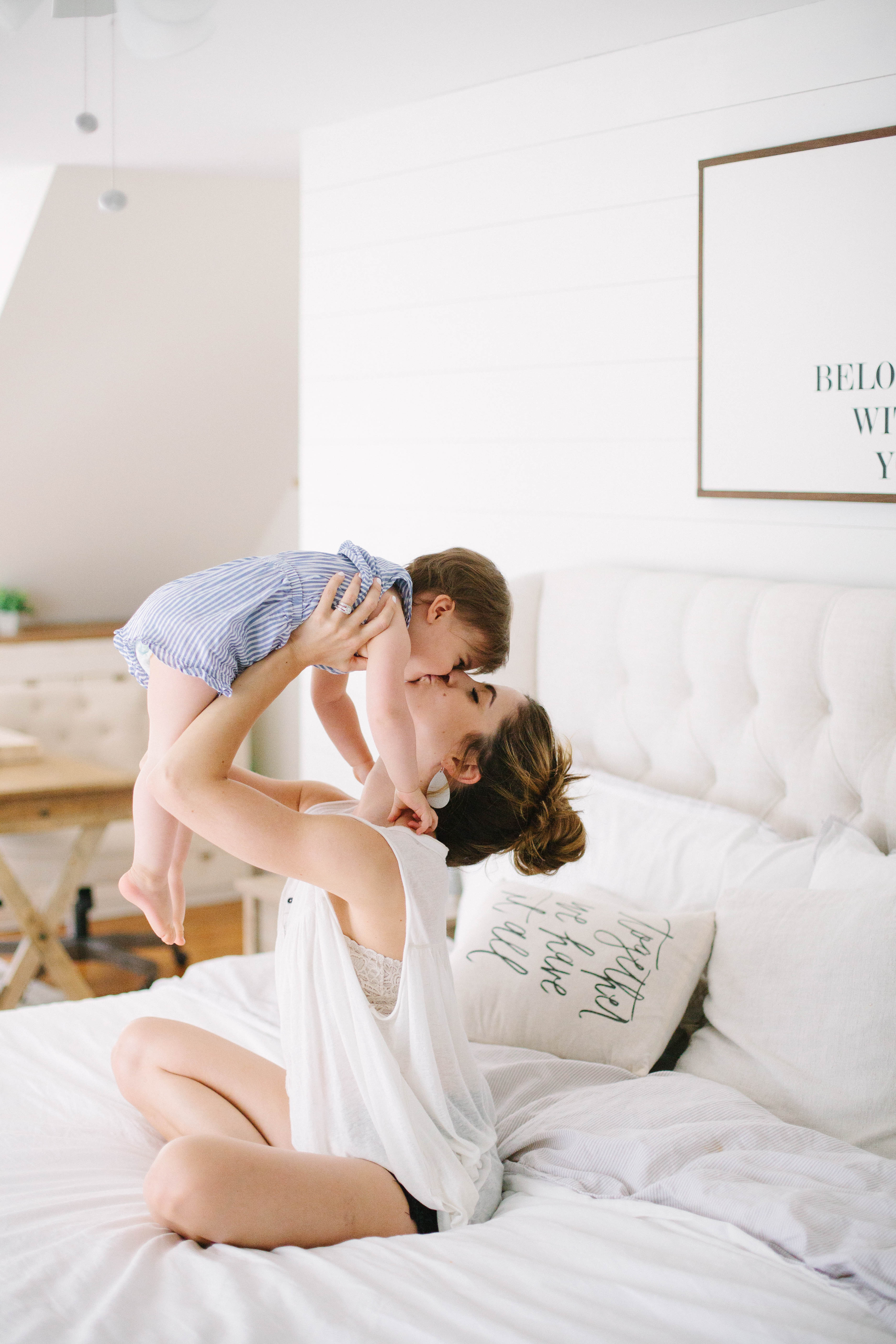 Alright ladies, raise your hand if you have those days where there's minimal time to do anything for yourself? You know the ones…all the kids wake up early, meltdowns start happening before breakfast is made, you're making lunch with a toddler crying at your feet, you've reheated your coffee 4 times and still haven't even sipped it, and you're questioning whether or not you actually brushed your teeth today. And if you should even attempt to leave the house. We all have them! Today I'm sharing my 5 Minute Mom Skincare Routine with you for those days you just don't have the time! It's those same days where my hair goes up in a topknot and my makeup is super minimal, but I still want to feel a LITTLE refreshed and like I did one thing for myself, know what I mean?

5 Minute Mom Skincare Routine
I love my regular skincare products, but if I'm being totally honest that routine is longer than I'd really like. Here's what I do on the days I have no time.
Cleanse with Olay Daily Facials. Olay is my #1 favorite drugstore skincare brand. I recently learned about their 4-in-1 daily facials and thought the concept was perfect for busy moms! You know I believe in having a GOOD skincare routine that involves cleansing, toning, exfoliating, and conditioning, and the Olay Daily Facials do all of that IN ONE PRODUCT. Olay Daily Facials 4-in-1 Water Activated Cleansing Cloths have a special texture to them with soft cleansing pockets that gently break up and lift away dirt, oil, and makeup (even mascara!). They provide exfoliation and a smoother texture when finished!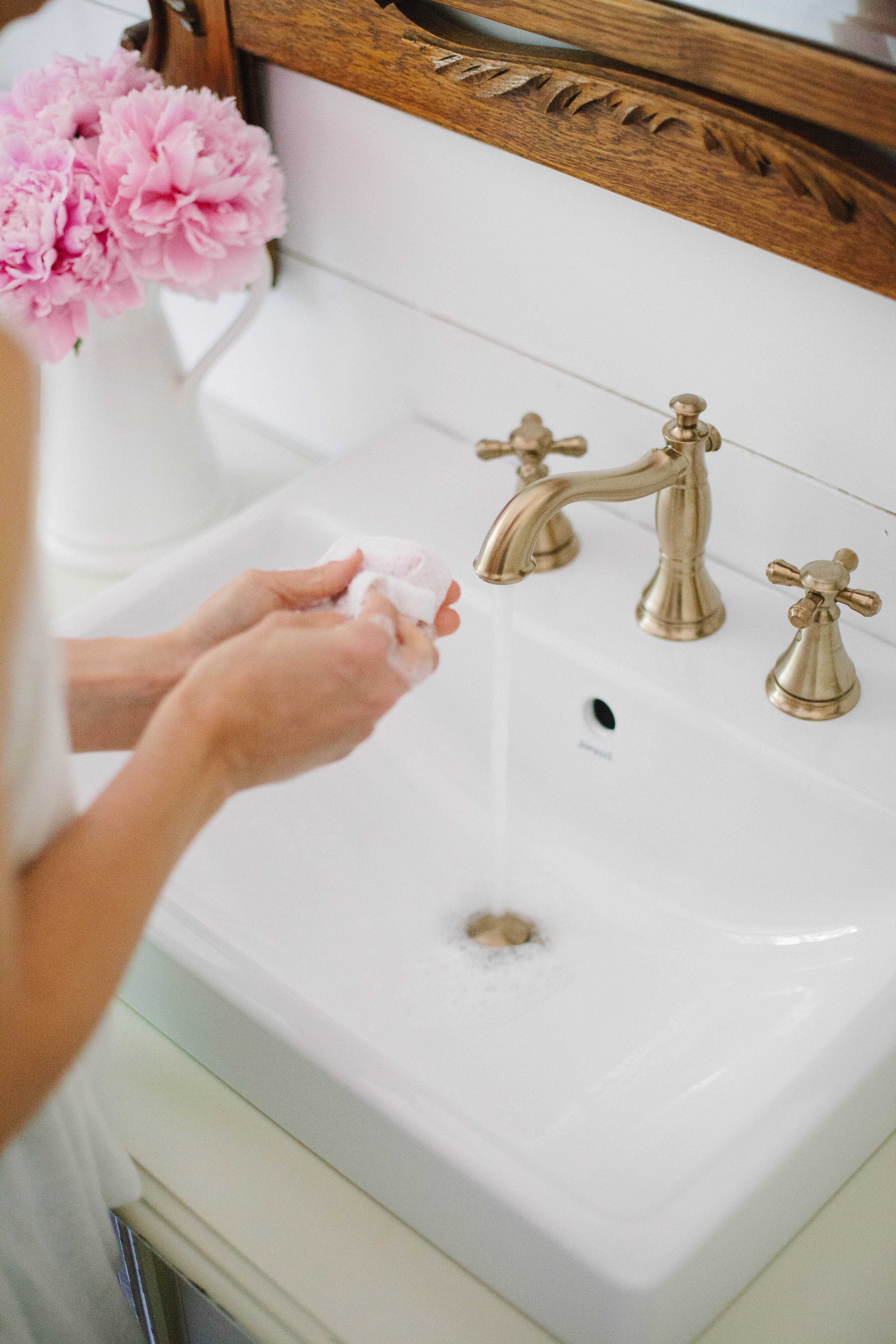 All you have to do is wet and lather the cleansing cloth, wipe your face, and rinse It's a face wash, toner, scrub, and mask all with one simple swipe of your face…a whole clean in just a few seconds! Perfect for us moms, right??? The cleansing cloths actually improve the appearance of your skin, too, which makes it that much easier to go makeup free! (Especially on those days time is limited!)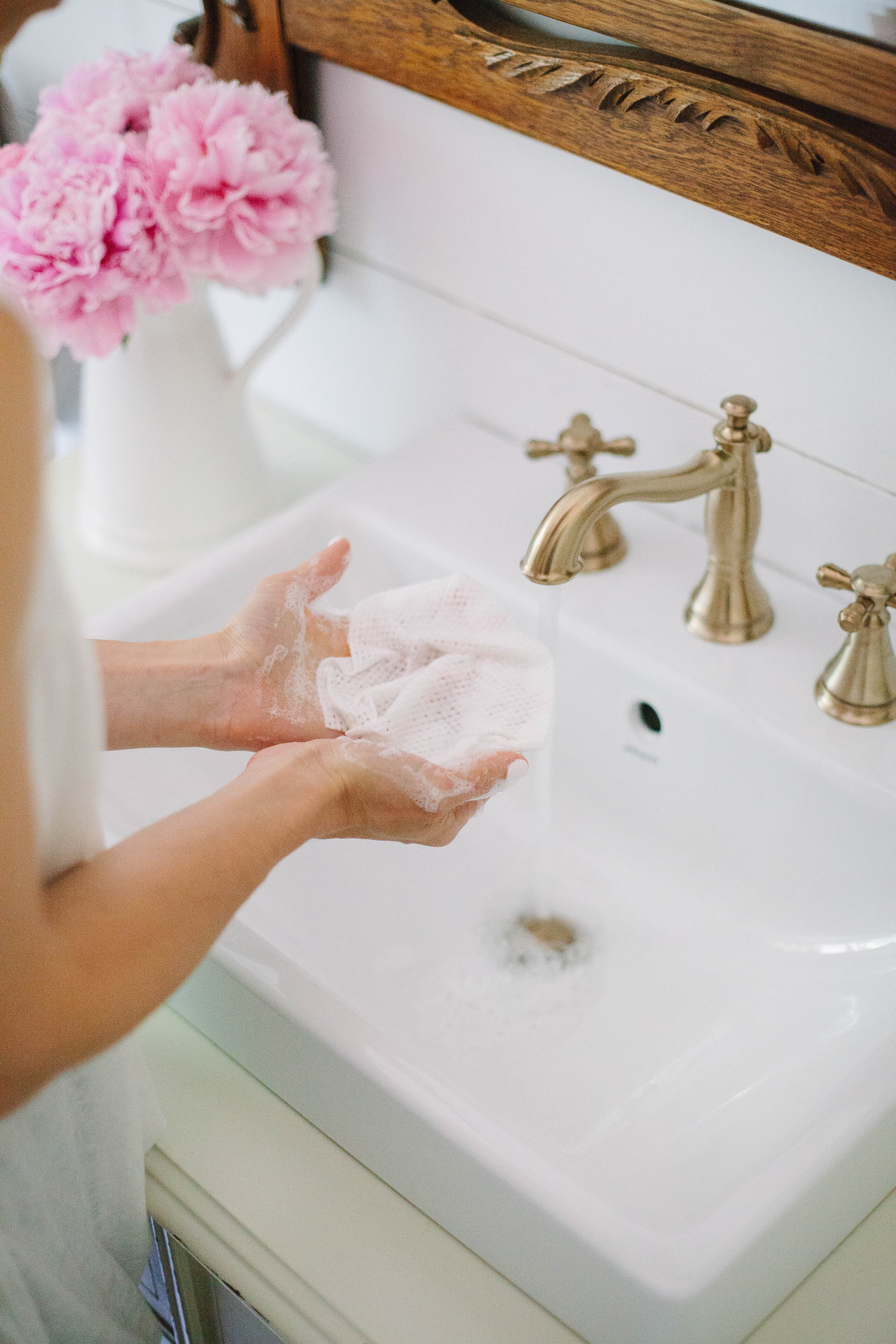 Apply an eye cream. I will never, ever, ever skimp on my eye cream. I've been using it since I turned 20 because that area of skin is so delicate and easily shows signs of aging. I also have dark circles down to my knees. Eye cream takes all of 10 seconds, so don't skip it!
Guys..that's it!!!! TWO STEPS AND DONE! If you have super dry skin, you might need additional moisturizer, but mine is pretty normal so this is good for me! But the Olay Daily Facials lightly moisturizer and don't leave that dry, tight feeling like some other products do.
I'm all for products that can make my morning routines a little quicker, so these are great for busy moms (or even if you just don't like to spend time getting ready!). And the best part is they're budget-friendly available at your local drugstore. 🙂 Woo!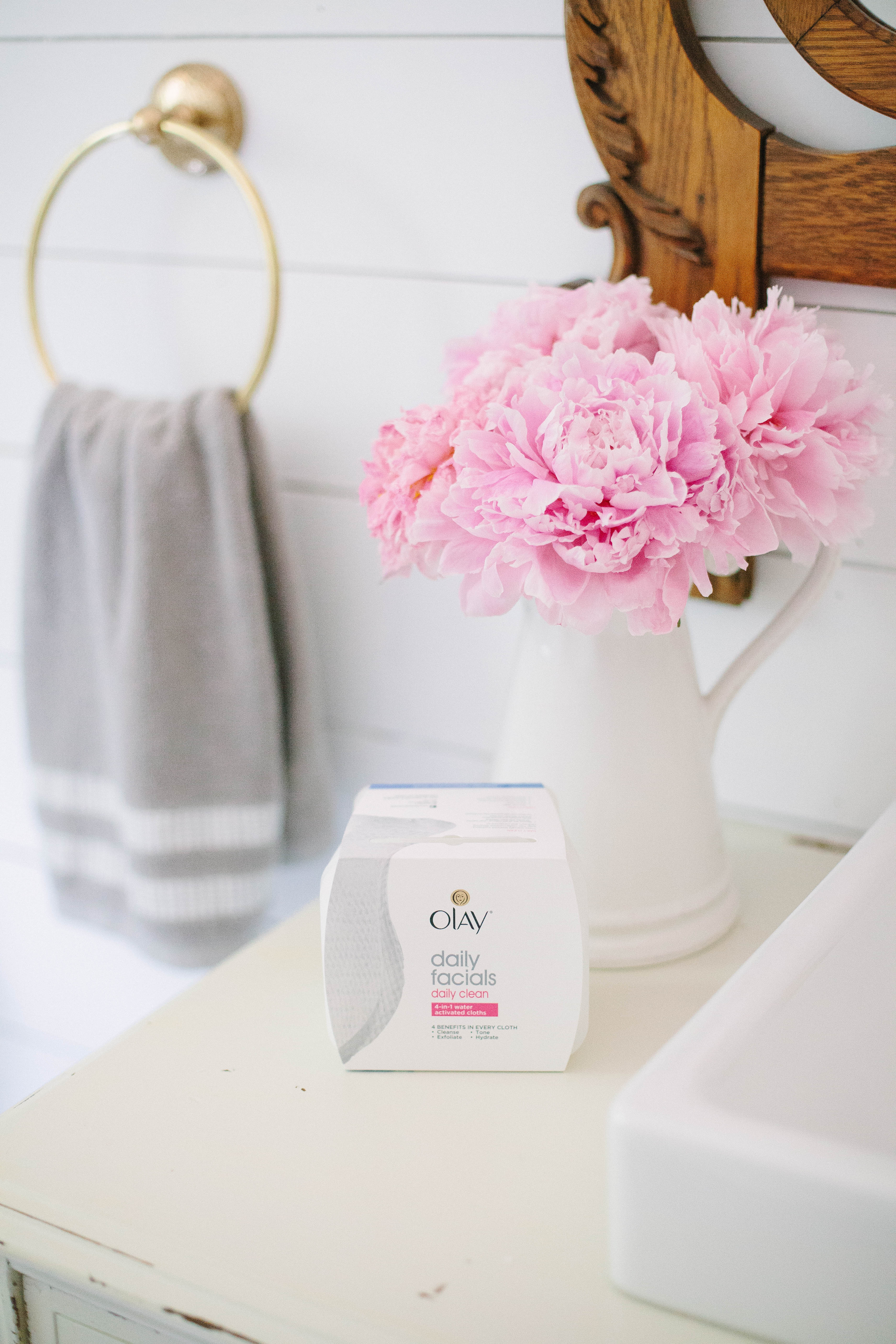 Check out more 5 minute beauty routines below!
5 Minute Mom Makeup Routine
5 Minute Mom Hair Routine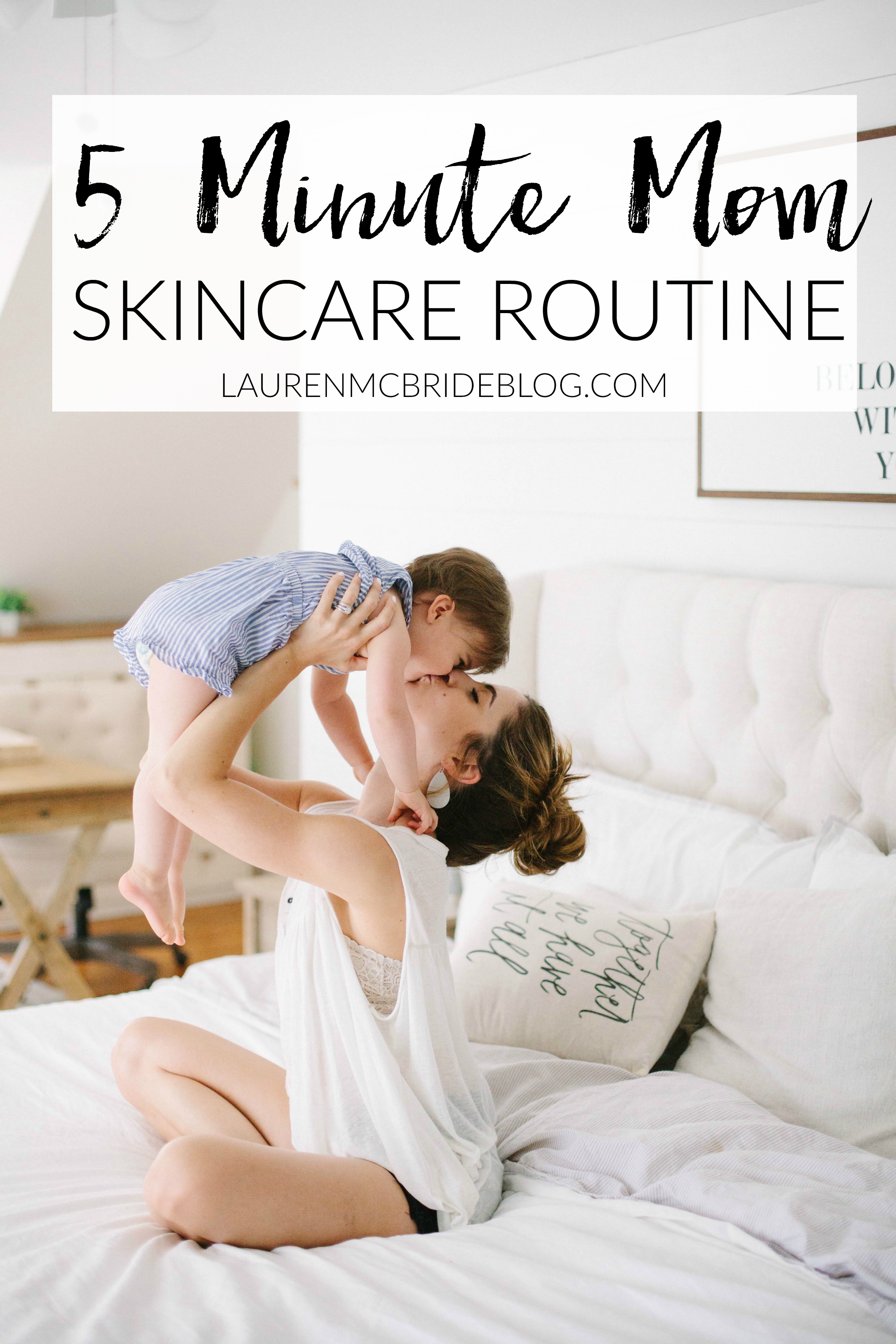 This is a sponsored conversation written by me on behalf of Olay . The opinions and text are all mine.