This post is brought to you by CJ Affiliate's VIP Content Service. Thank you Lucky Brand for sponsoring today's post! While this was a sponsored opportunity by Lucky Brand, all content and opinions expressed here are my own.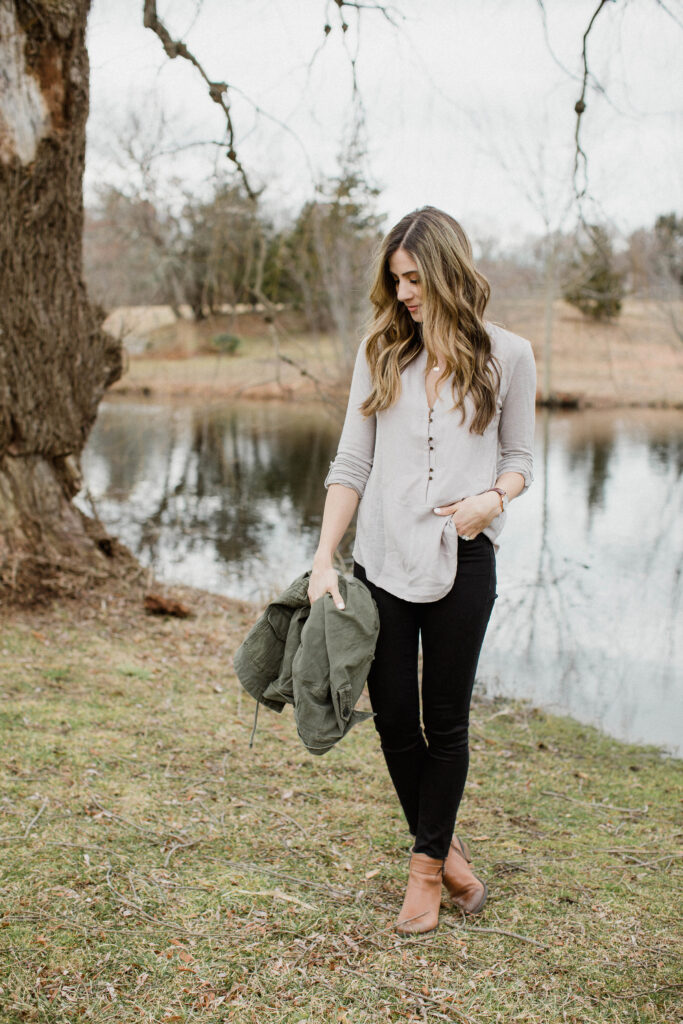 In all seriousness, how many of you are actually heading out for Valentine's Day? I feel like our chances of celebrating outside of the home are slim to none, as they have been for the past three years. Finding a willing babysitter proves to be quite the task on such a romantic holiday. Luckily my husband and I pretty much go with the flow and are totally fine with making it a different night. Plus, the times we have gone out on Valentine's Day, we've come home disappointed in our pre-fixe menu options and ridiculous dinner check. So we choose to make our Valentine's Day on a different night.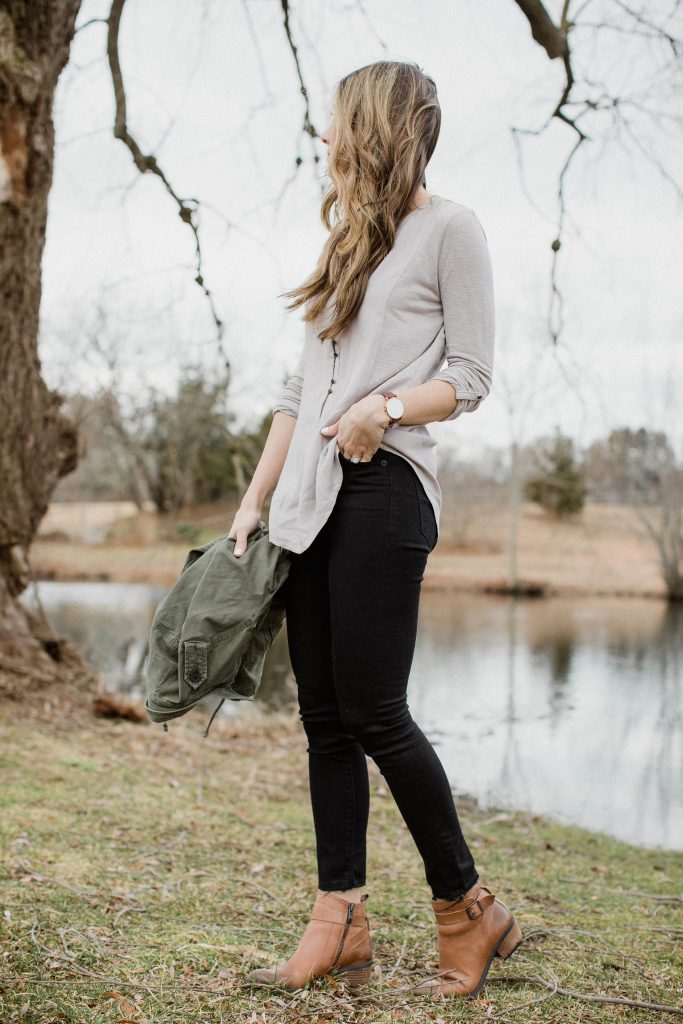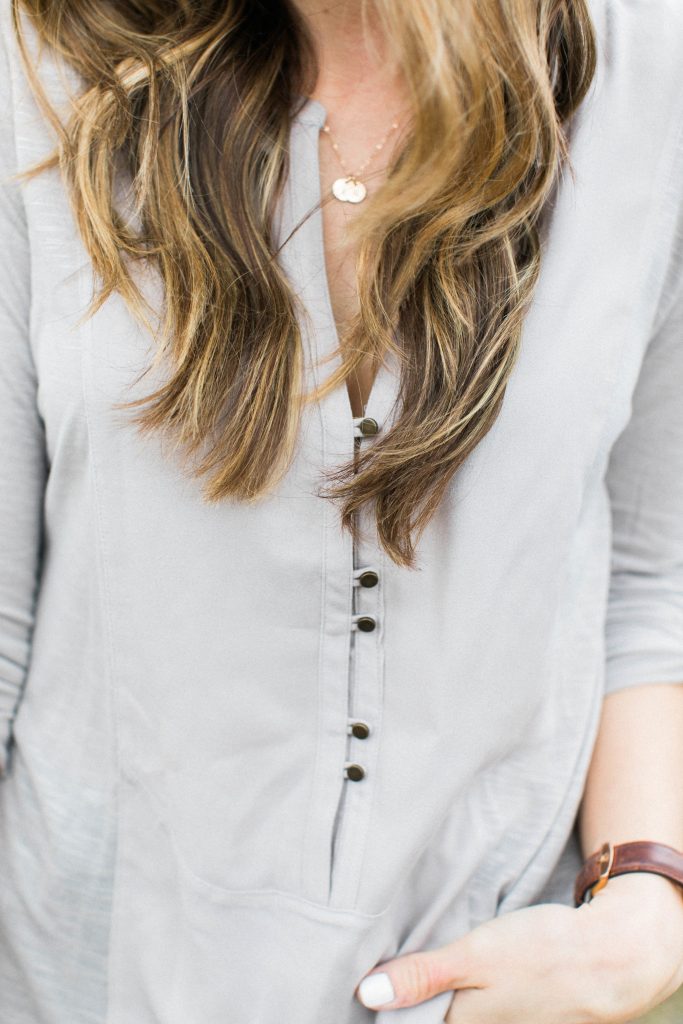 Some may opt for fancy dinners, but my husband and I love nothing more than a good ol' plate of nachos! Fancy dinners are few and far between, but I'm okay with that. I would rather dress more casual and be comfortable for a night out with my man! These high-waisted black denim skinny jeans keep things casual with their frayed edge, but can also easily be thrown on with some heels. I have a few pairs of black denim, but the frayed edge makes these a favorite!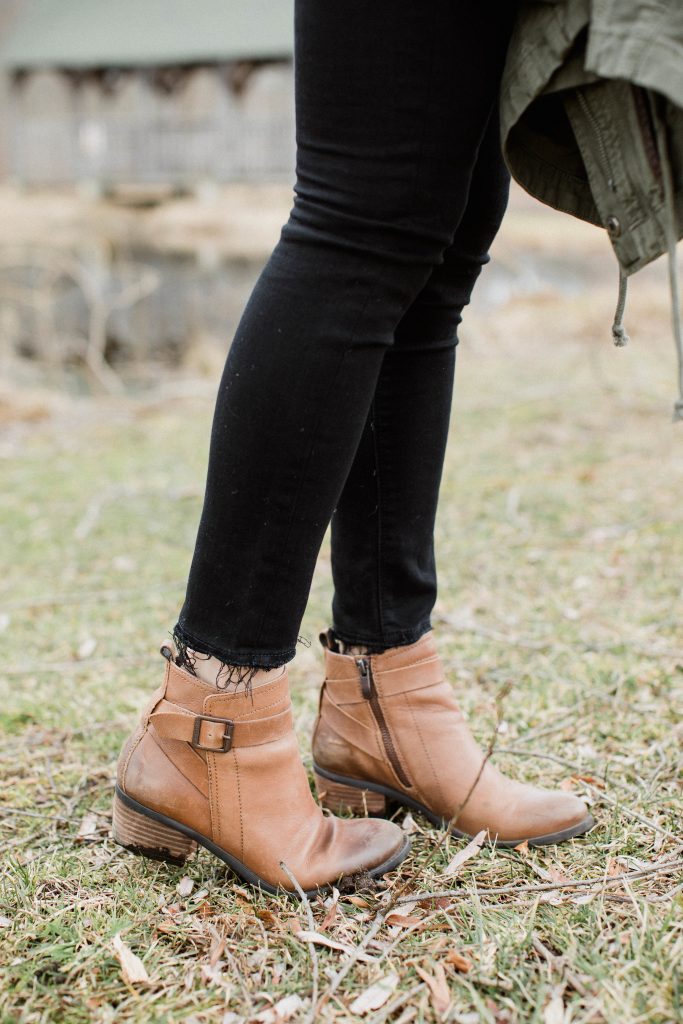 This top from Lucky Brand is also a new favorite! I love the mix of fabric, which makes it a little more chic than a standard henley tee, as well as the gold button detail. I honestly love this shirt so much, I want it in every color! They're actually 2 for $60 right now, so you can stock up!! These are perfect for throwing on over a pair of jeans or even dressing up a bit.
You all know my love for cargo jackets, and the quality of this one from Lucky Brand is so impressive! I've purchased a few in the past that didn't hold up, and I can already tell this one will be around for a long time. I love that the waist can be cinched from the inside for a more feminine look. Cargo jackets are one of my staple mom-iform items because they look great thrown over just about anything!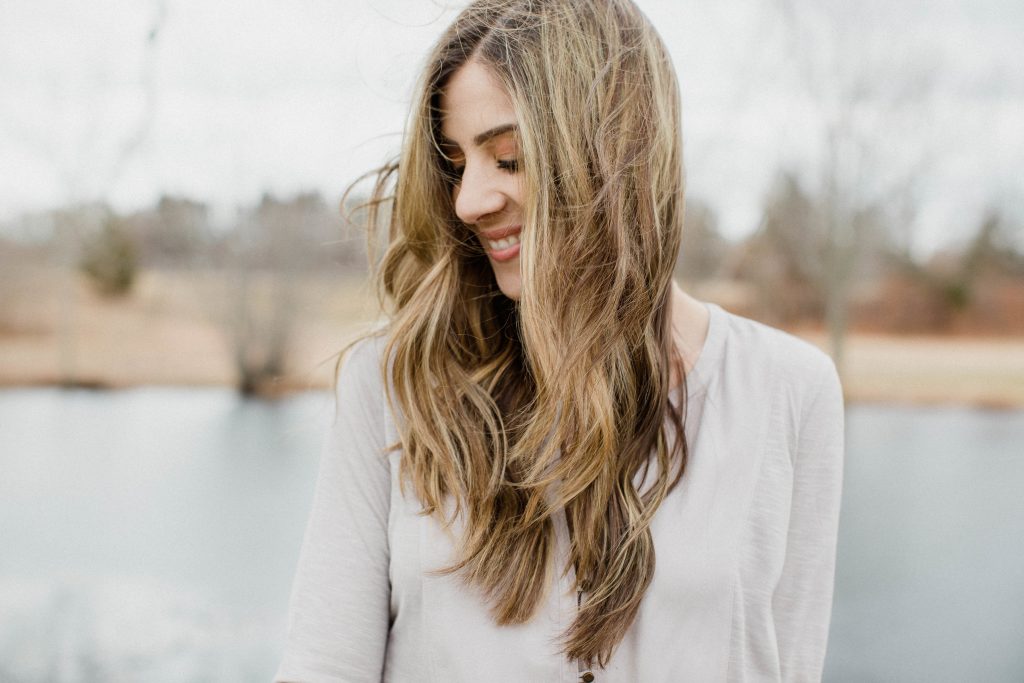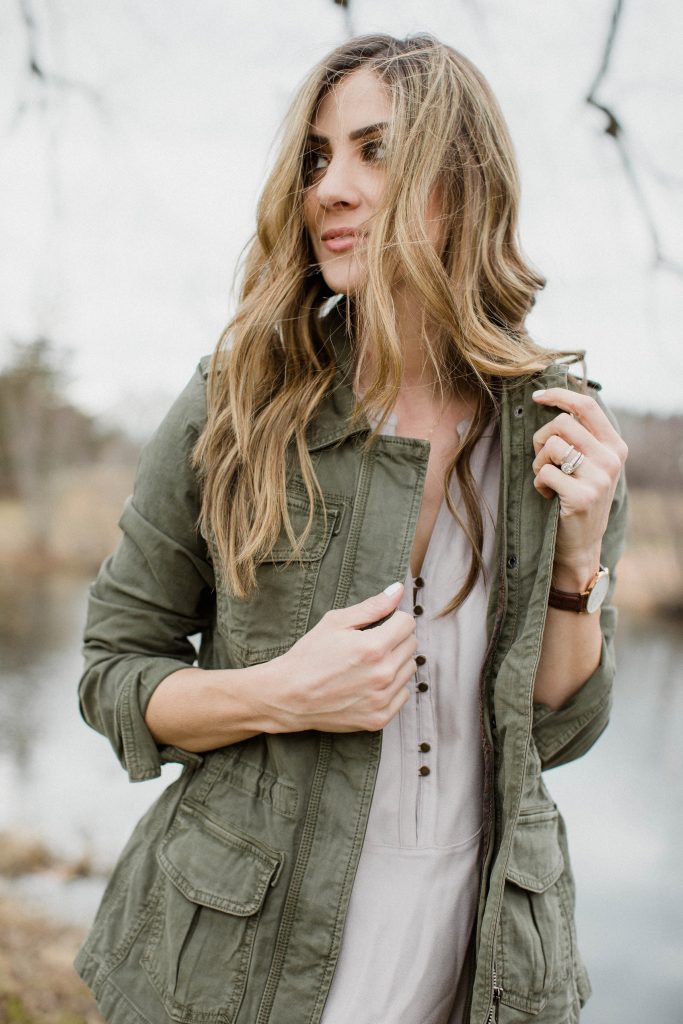 I couldn't believe these items were Lucky Brand!!! Right now Lucky Brand has some great sale prices at 40-60% off, and buy one get one 50% styles which are live until 2/1! You can also get $20 off your purchase INSTANTLY right here! That's a huge savings off any of these items, making the jeans under $100, the top only $30, and the jacket only $120! Happy shopping!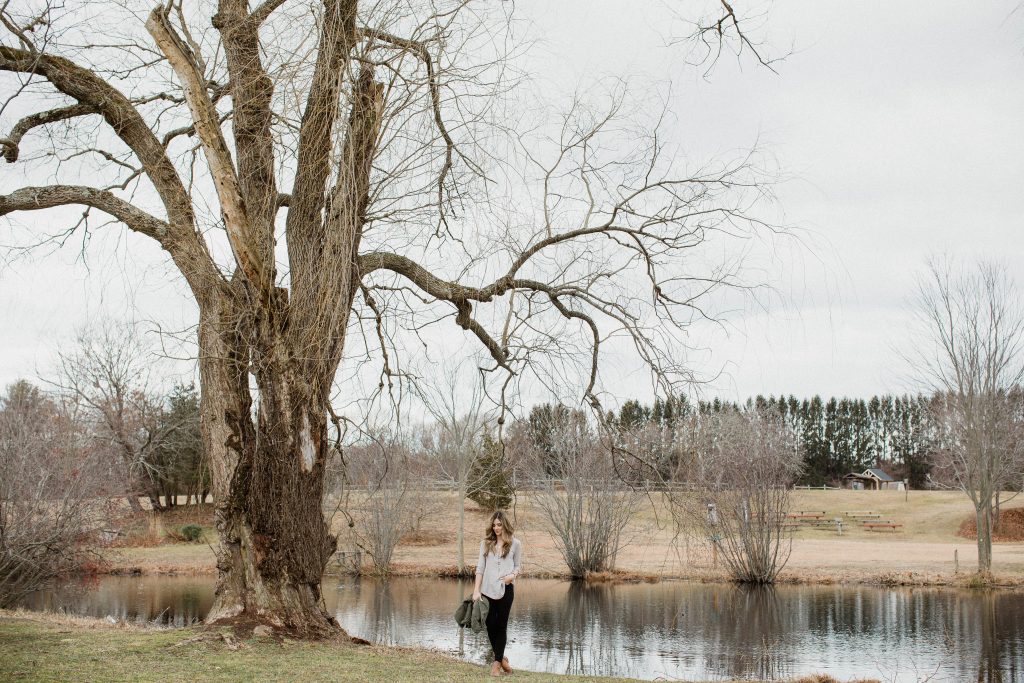 (Photos by Victoria Gloria)