I got SUCH awesome feedback from you guys with my recent shopping haul, and as promised I'm sharing the links with you here! Here's what I featured on Instagram stories this past week, plus a few answers to FAQs for you!
I picked up a few things during Abercrombie & Fitch's sale: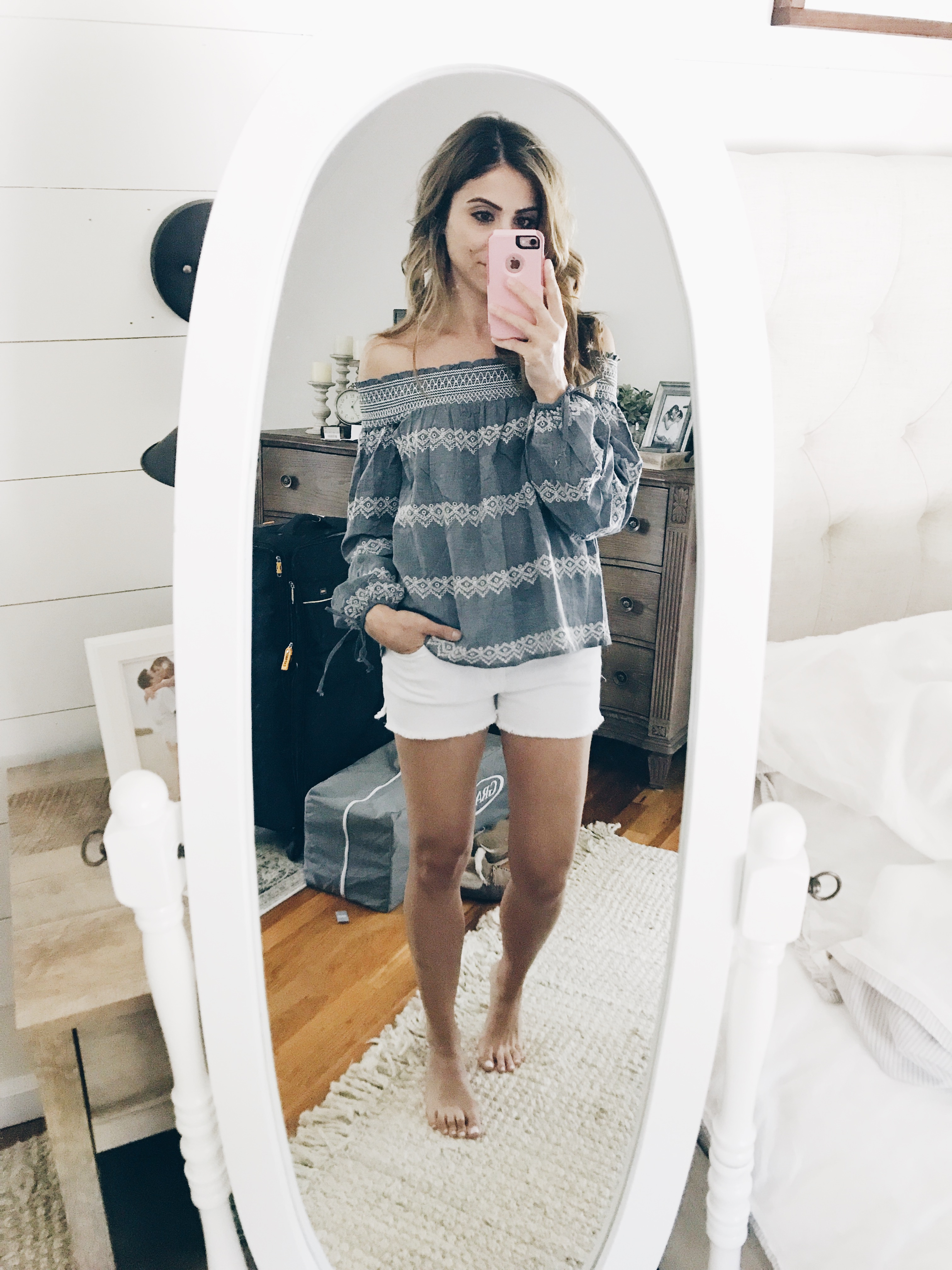 This embroidered off shoulder top is SO pretty, and fits so well! I love the embroidered detail, neckline, and even the little ties on the sleeves. Super cute for summer paired with white shorts! I ordered an XS and it fits TTS. It's also on SALE!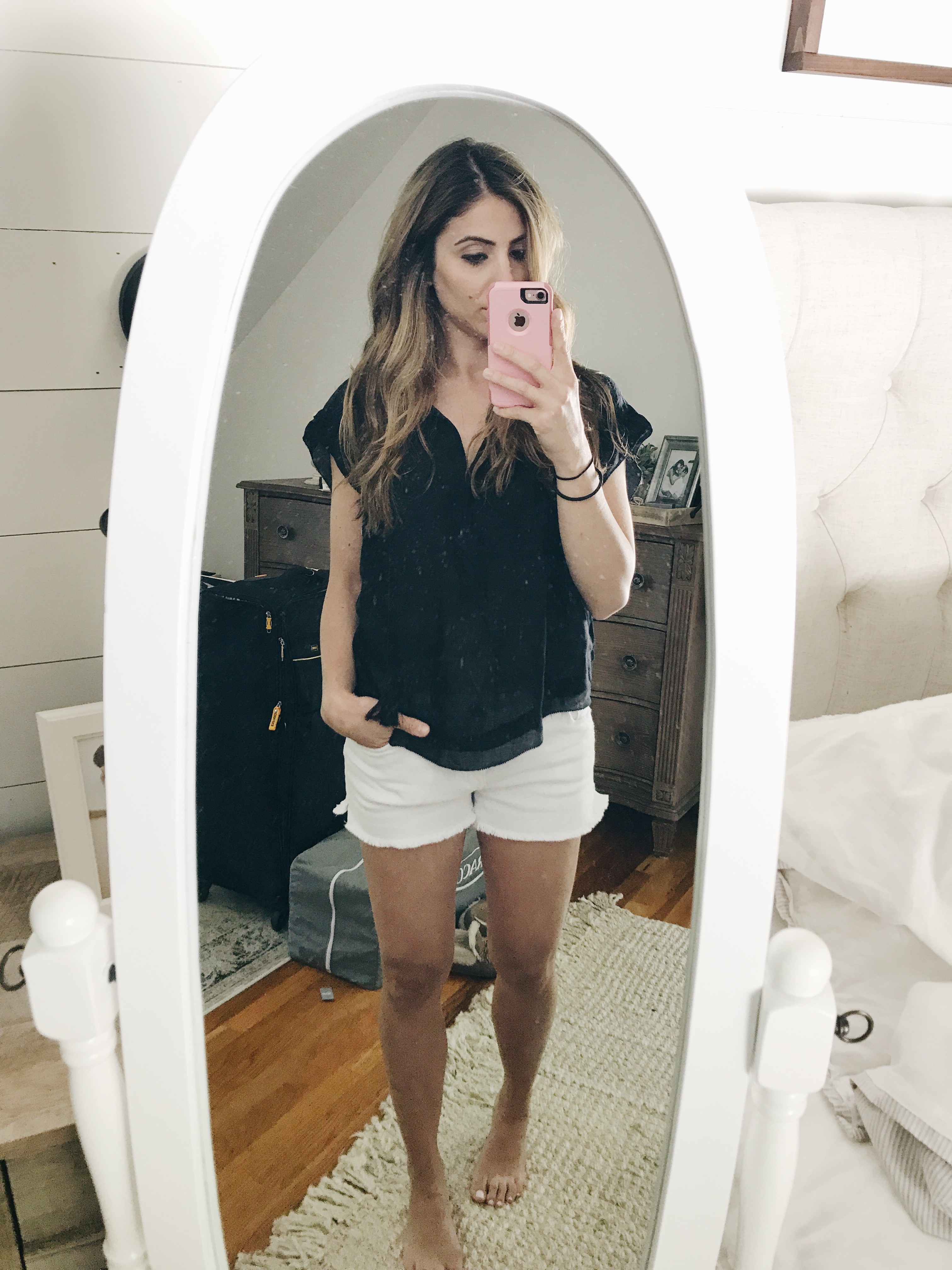 I liked this simple Flutter Sleeve Tassel Top, as well. It fits true to size, and I purchased an XS. It comes in other colors, too, but I went with black to stray from my usual white. 🙂 Also on sale for less than $30!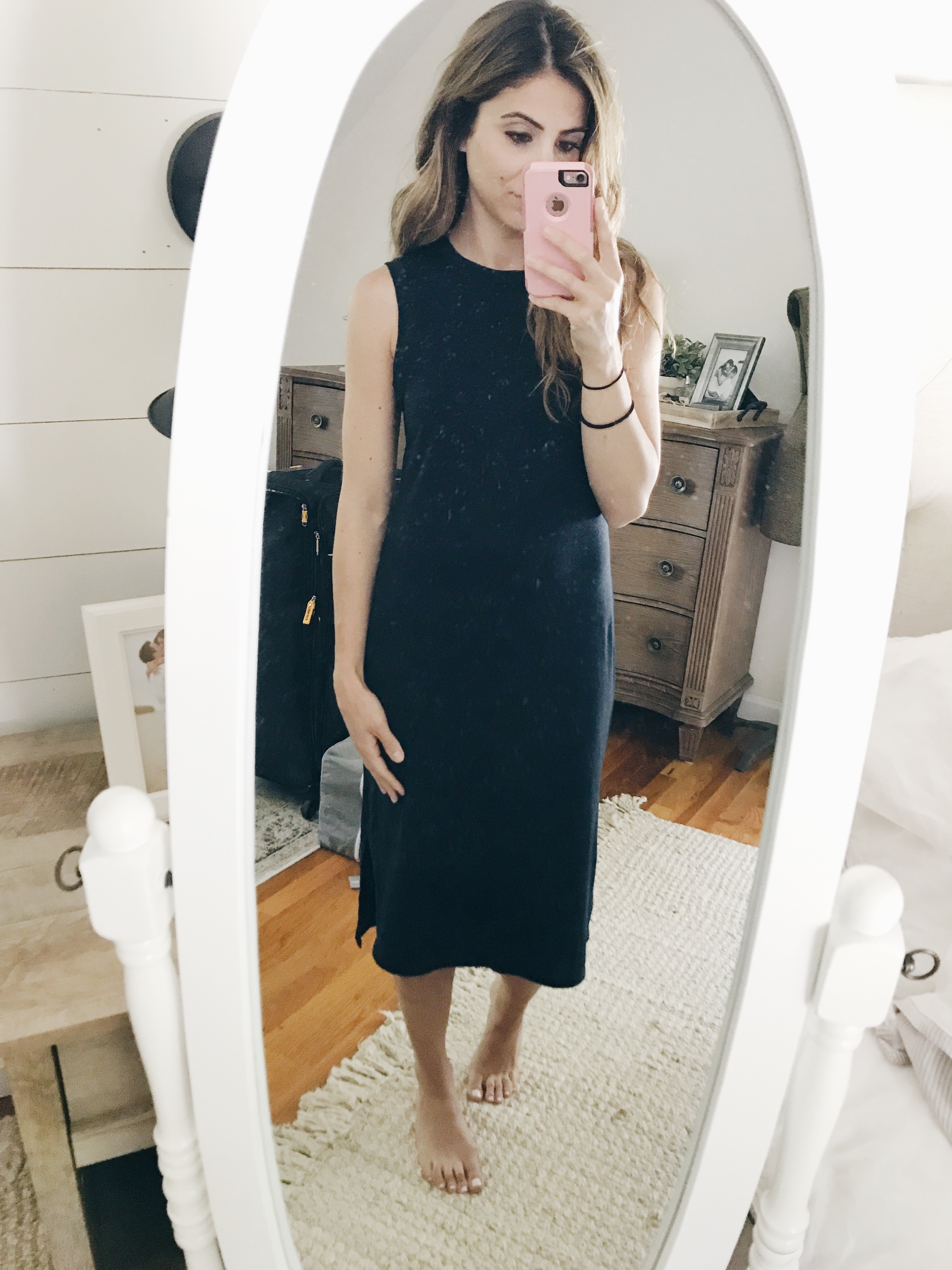 I finally scooped up this Midi Tank Dress in navy, and it's a great dress (especially for moms!) in the summer. It's loose-fitting, and the midi length covers everything you don't want showing 😉 I got an XS! It's also on sale for less than $30!
I also grabbed a few other things that you guys loved!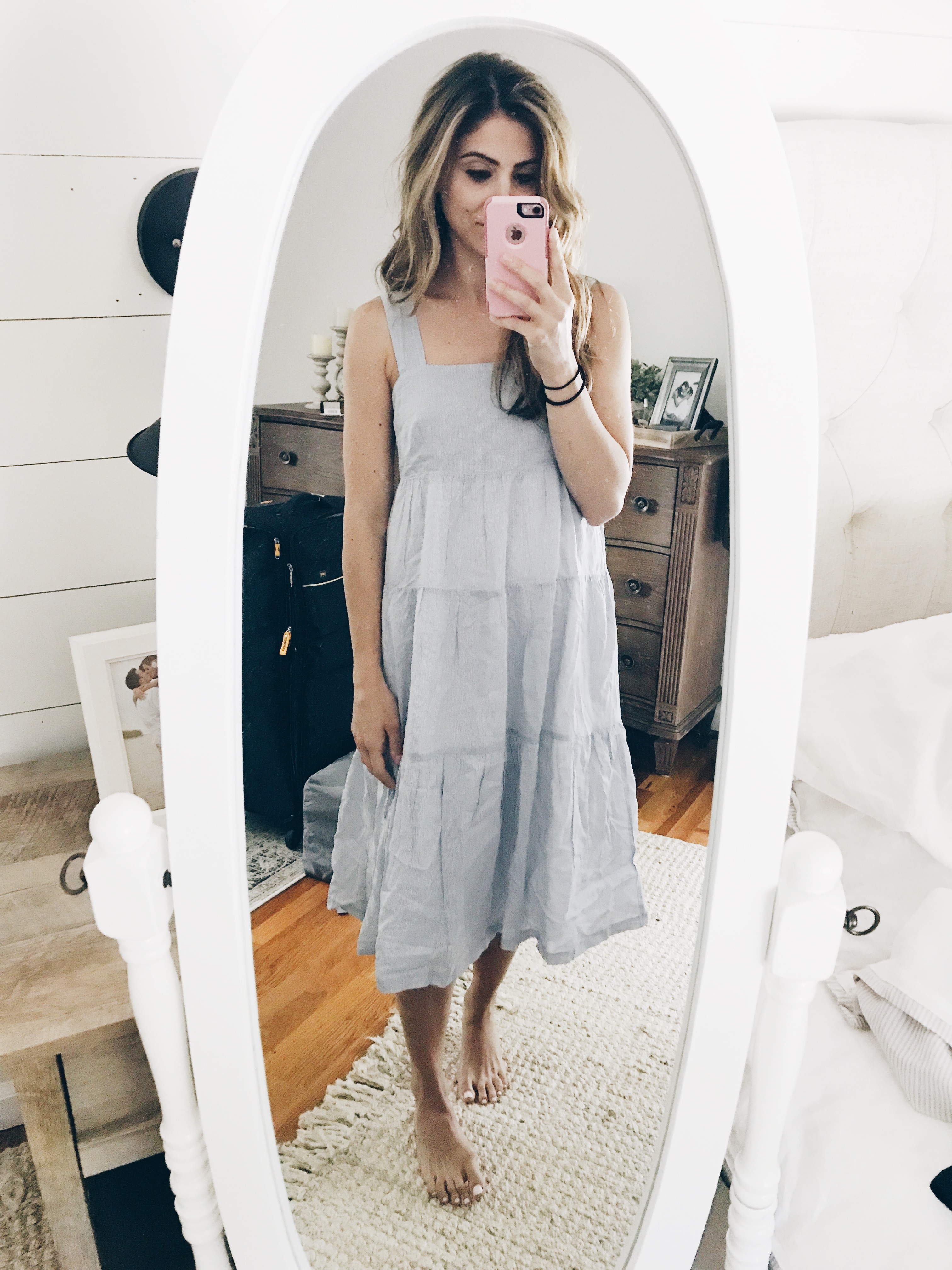 This Madewell dress is cute, but I'm still deciding if I truly love it (which probably means a no). I'd love to know what you think! It's sold out where I originally purchased it, but I found it for you right here available in all sizes! Shop it HERE. Madewell is one of my favorite brands for dresses, and you can shop more Madewell dresses here.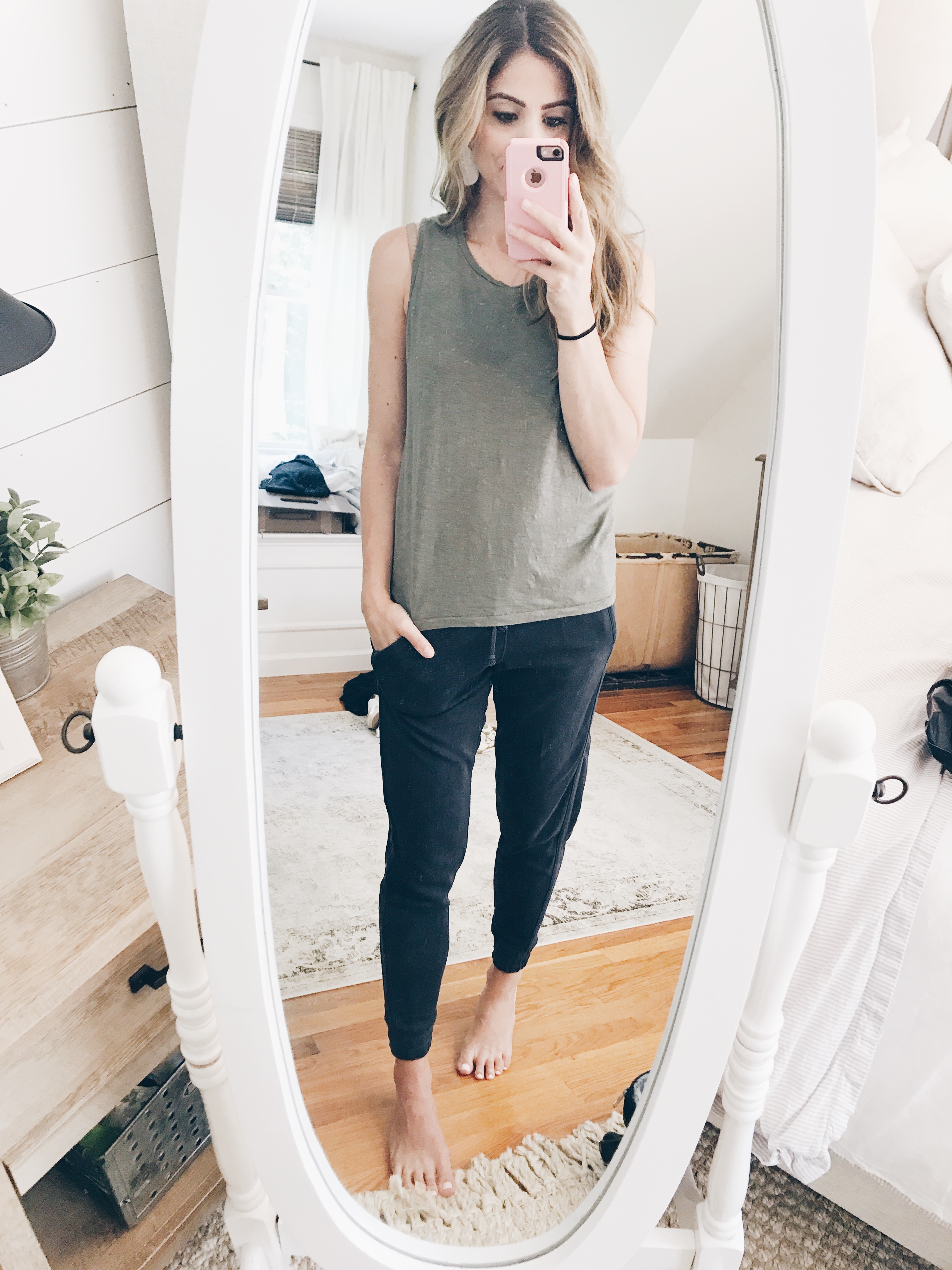 I also picked up these Free People joggers that I'm officially obsessed with. I'm gonna need one in every color 😉 You guys loved them too! You can shop more Free People joggers here, and buy these right here!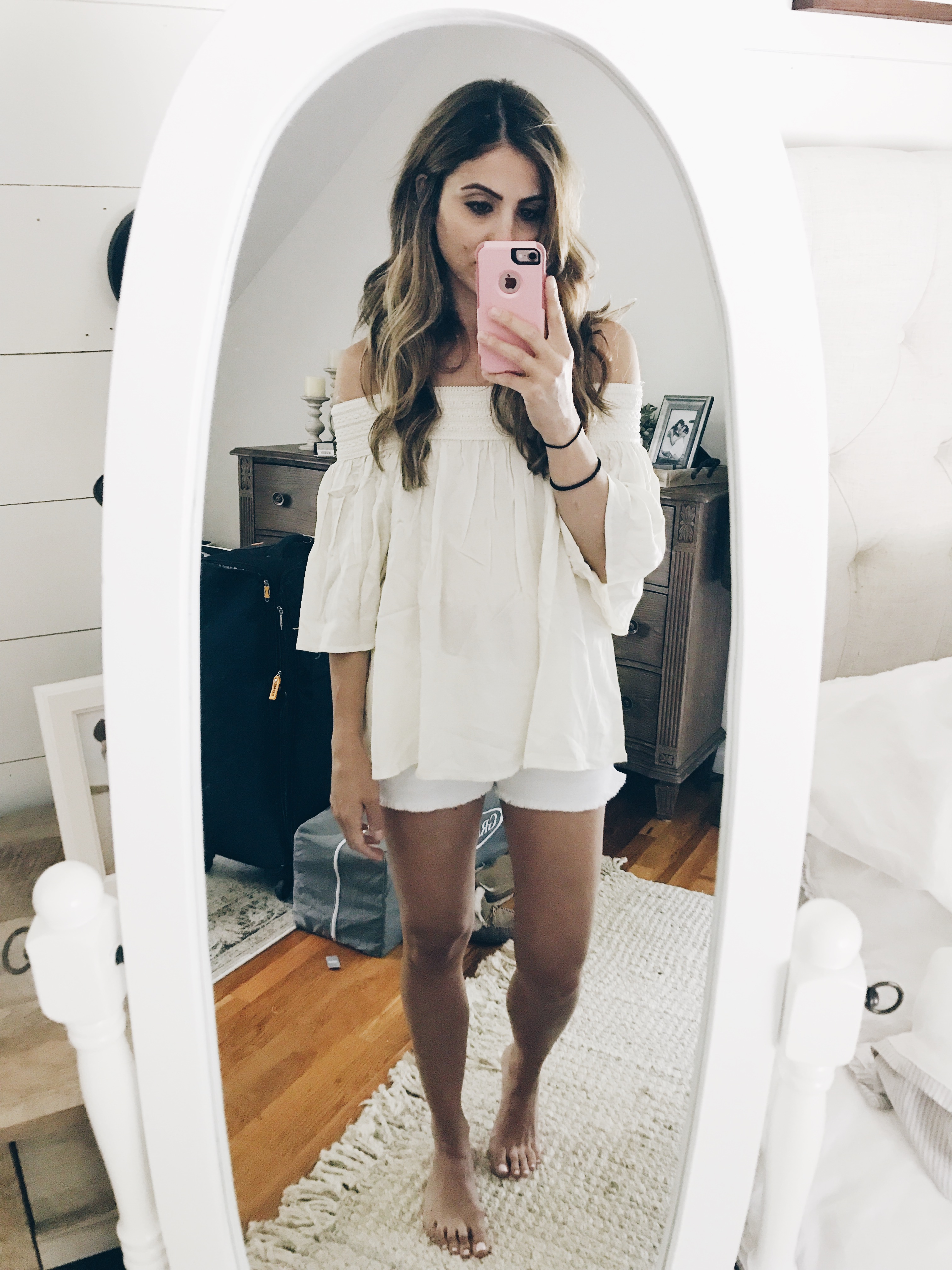 I loved this off shoulder top by BB Dakota (on SALE for $45!), and I was happy it fit comfortably (something these off shoulder tops don't!). It comes in a few colors too, but naturally I went with white. You can shop more BB Dakota off shoulder tops here.
I also grabbed this tee by Free People, but I ultimately decided I wasn't a huge fan so it's going back! I think I would've preferred it in a color that was a little less see-through. You can shop the Free People Taurus Top here.
Many of you asked about my sunglasses this week, and they're the Ray-Ban Erika sunglasses! I love my traditional Ray-Ban aviators, but mine actually broke (waaaaaah) and I need to get them fixed 🙁 I loved the shape of these when I saw them in store, so I had to have them! Ray-Ban is my favorite pair of sunglasses, by far.
I've also received a ton of questions about what I use to curl my hair! I'm currently using the Nume 25mm Curling Wand. It can be a death wand though (I've dropped it and burnt myself SO MANY TIMES), so make sure you wear a shirt or something while using it!
We're traveling to the Lake Champlain area this week, so be sure to follow along over on my Instagram!