My third Trunk Club arrived just in time for our little vacation, and I kept quite a few pieces from it! If you missed my previous Trunk Club reviews, Trunk Club is an at home styling service from Nordstrom. You're sent a box of 10 items, and you keep what you want! If you're a Nordstrom card holder (even the debit card!), the $25 styling fee is waived. You can read more about the service, plus my tips on how to get a good Trunk here.
Free People Uptown Tank / Size XS / Fits: TTS, but size up if you want a larger fit.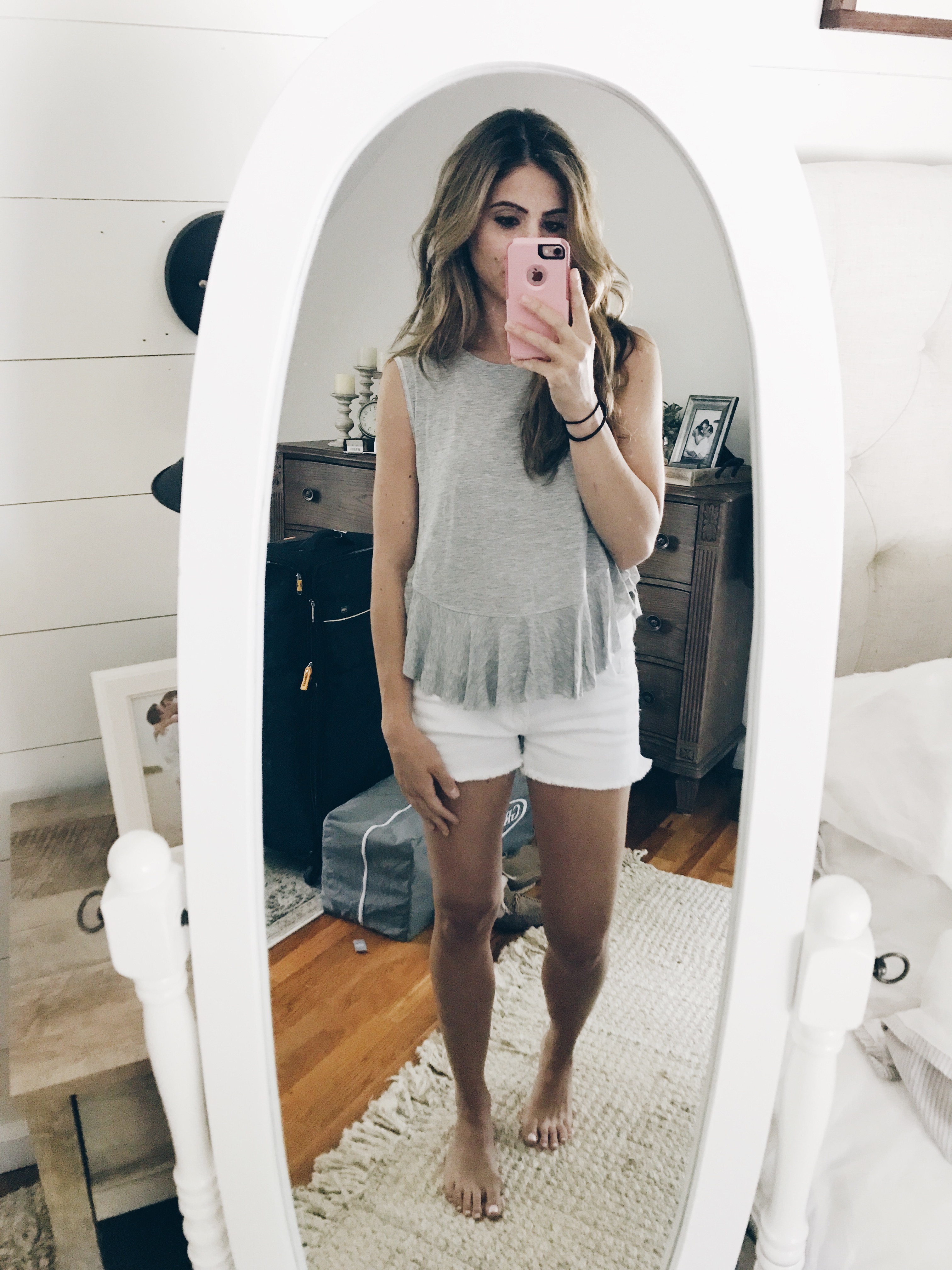 I thought I would like this, but I ended up sending it back…it comes up a bit on the sides and I wished it hit a little longer. But, it's super cute!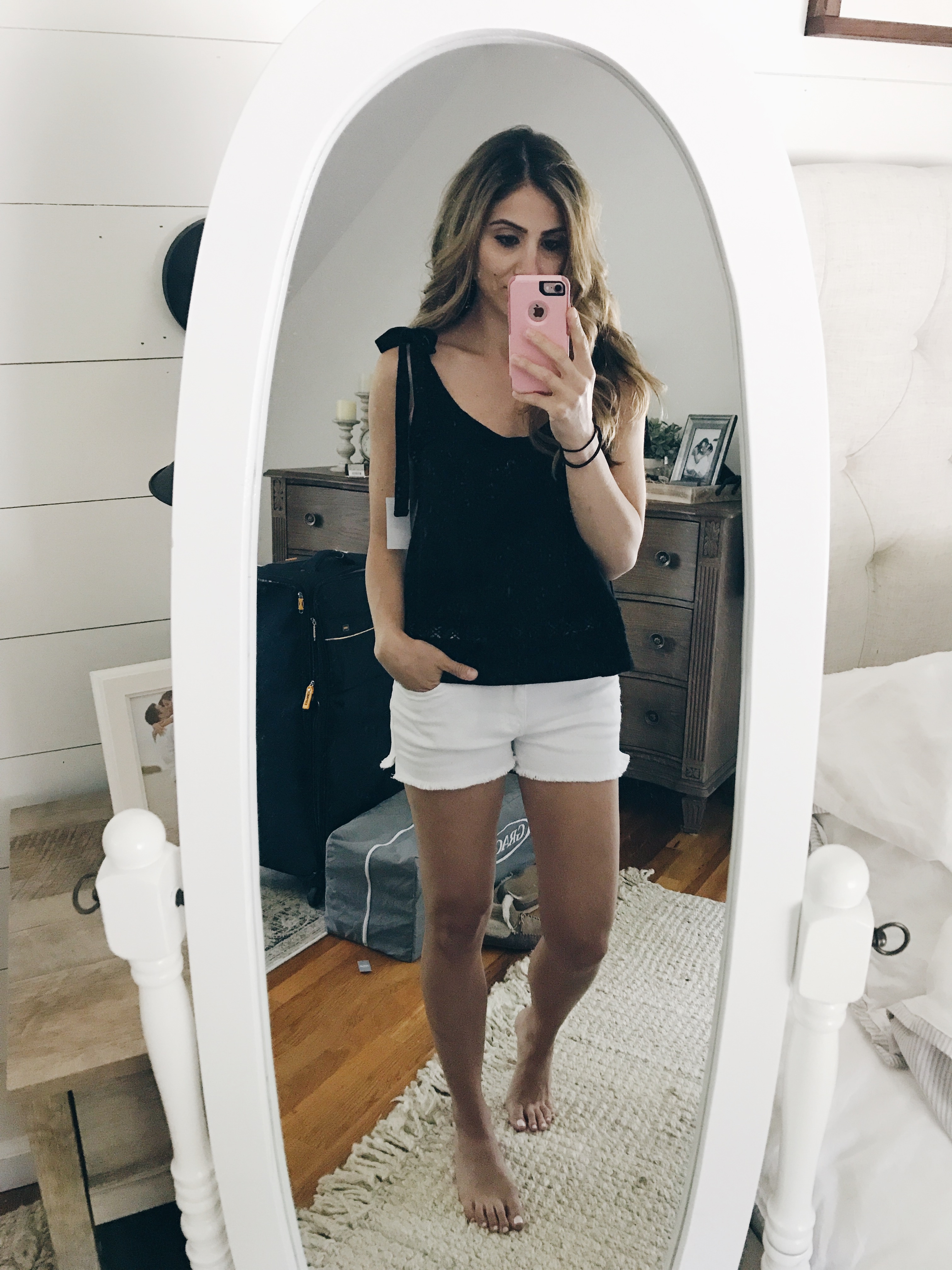 This top is SUPER cute and I liked it so much I kept it! I loved the tie shoulder detail and the flirty fit. I don't have anything like this in my closet, so it was a good item to keep!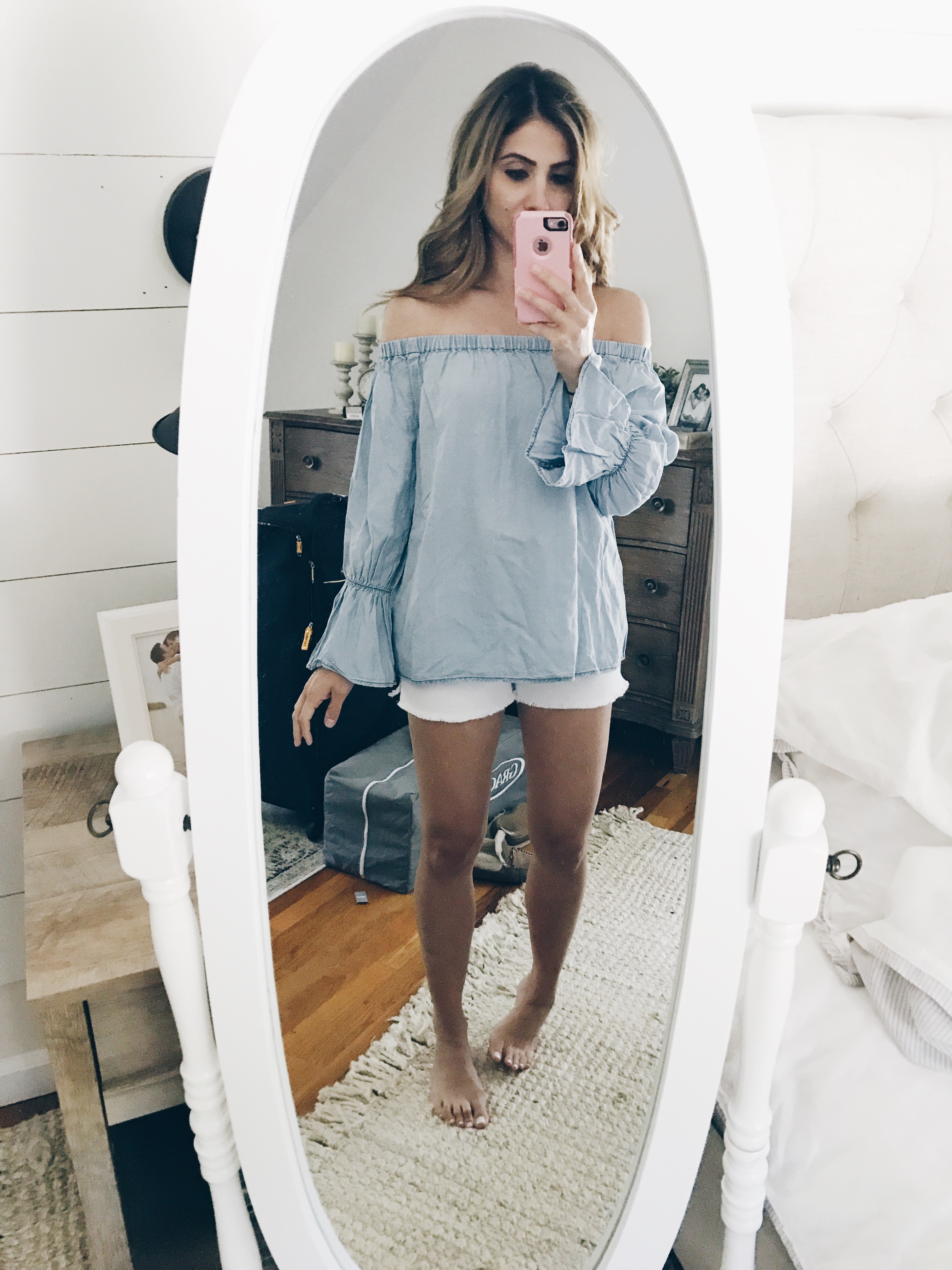 Another one I loved, this top was a keeper! It looks super cute with white shorts or jeans, and I again don't own anything like it. I love the sleeves on it, as well!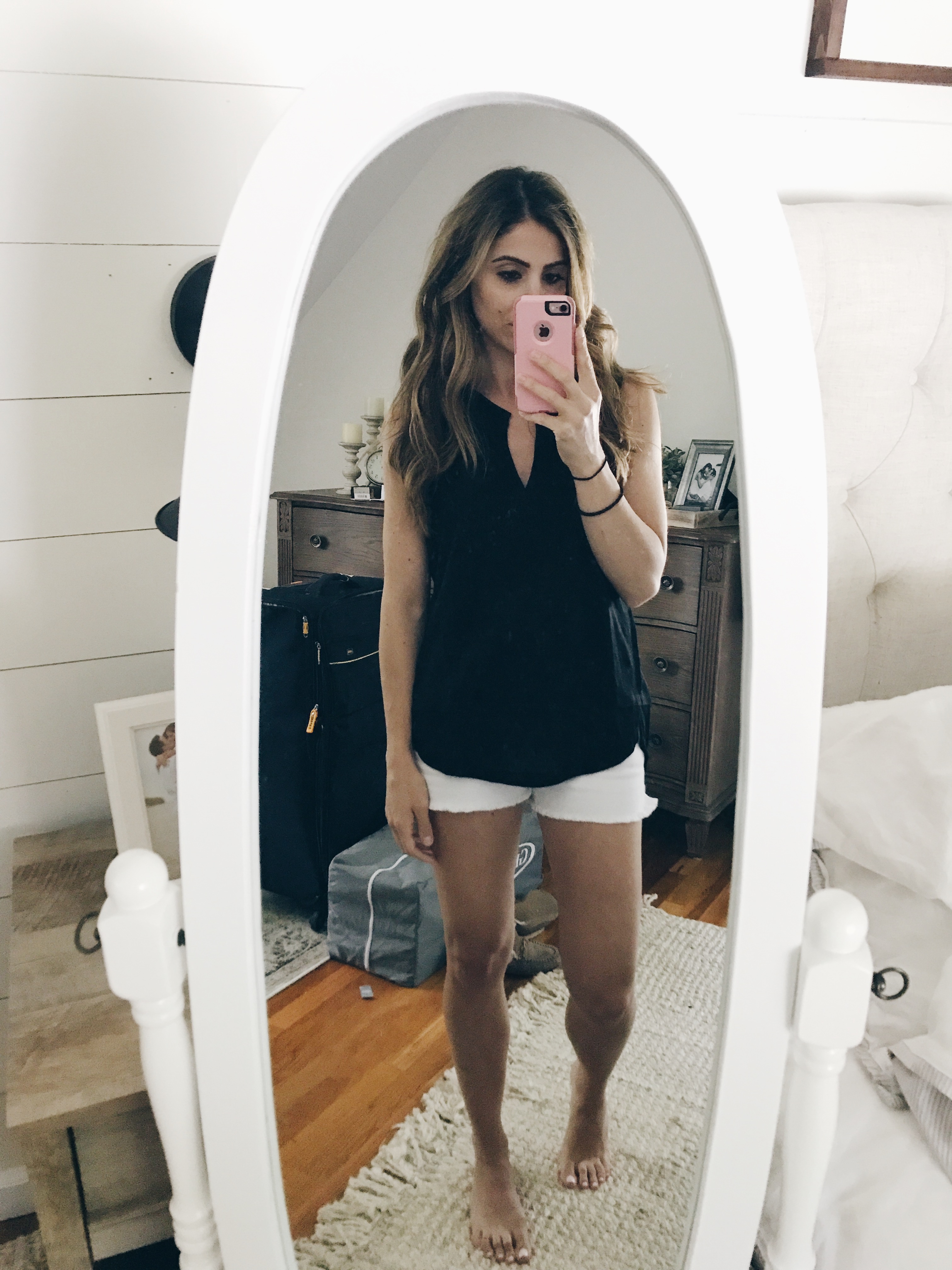 I actually kept this tank, but once I lifted my arms up I realized the bottom of the armholes bowed out a bit…I'm not sure if this will change with a wash, but it seemed a little weird to me. I like the cut otherwise, but I do suggest sizing down.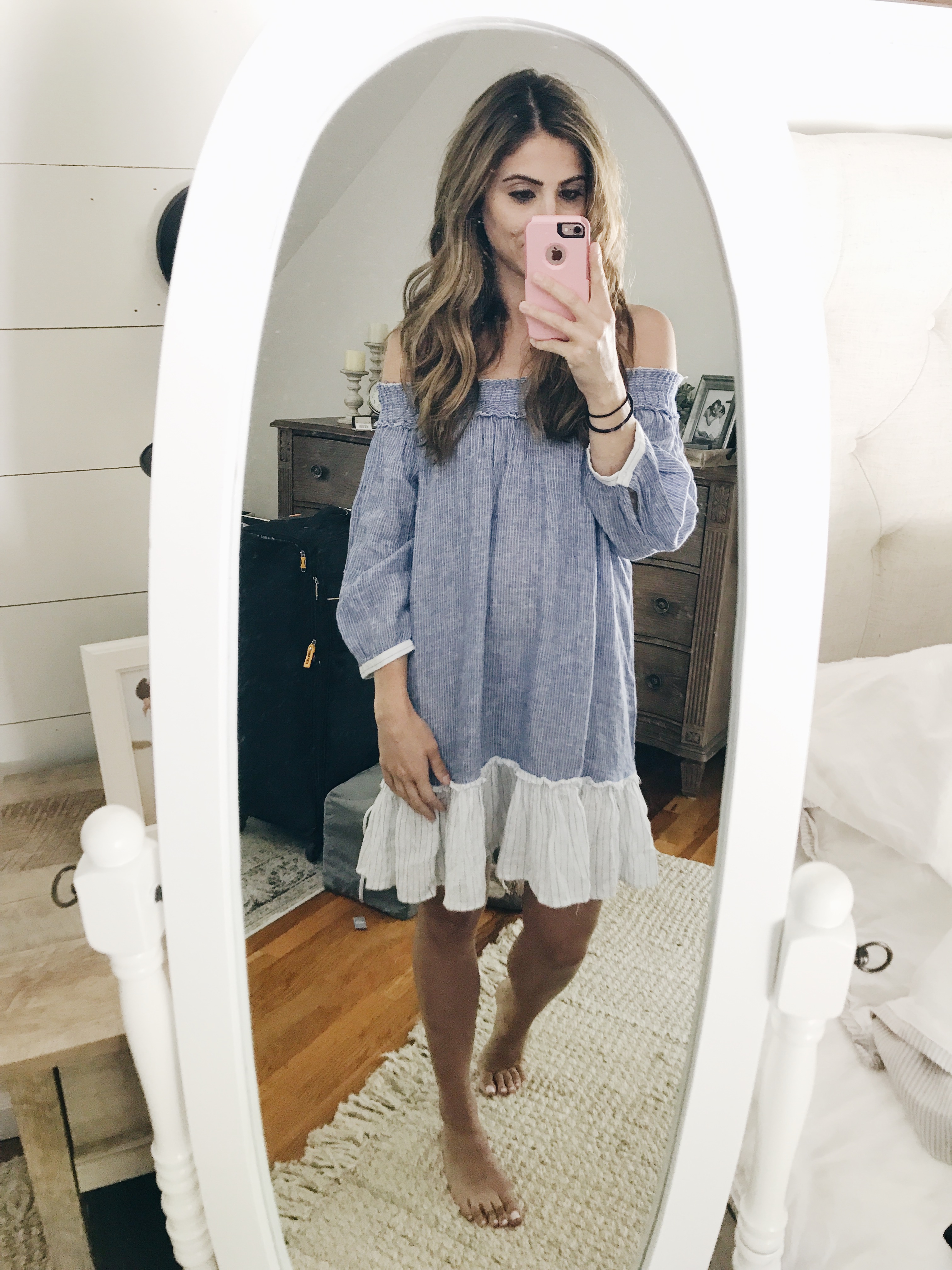 This dress actually looks different than the image online and I'm glad! The sleeve detail is slightly different, if you notice. But this dress is SUPER adorable and I absolutely kept it!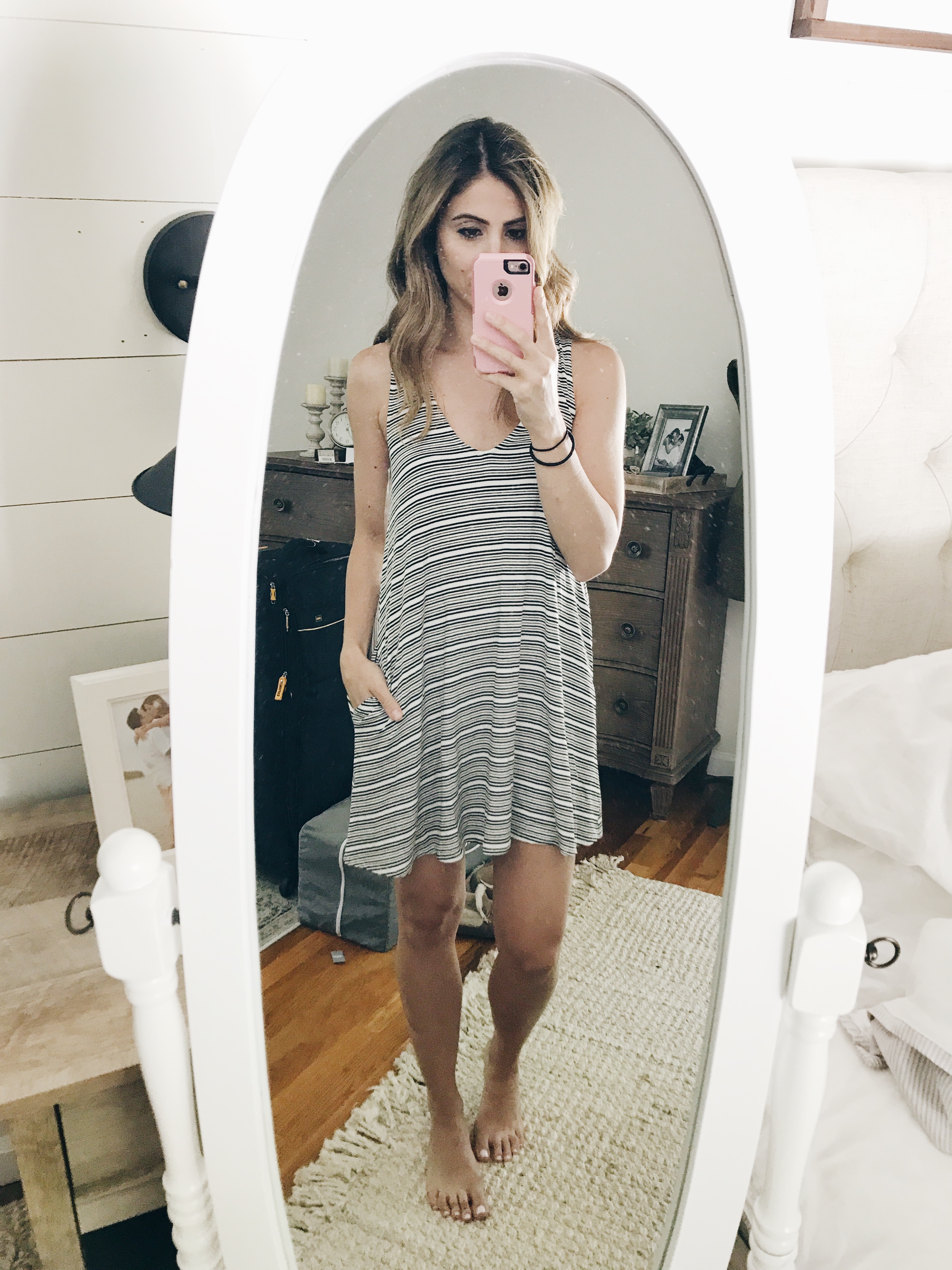 I wasn't a fan of this dress…..if I didn't have kids, maybe, but it's just asking for one of them to lift it up and flash me to the world. It's a little too short for me! Price point is great otherwise, though.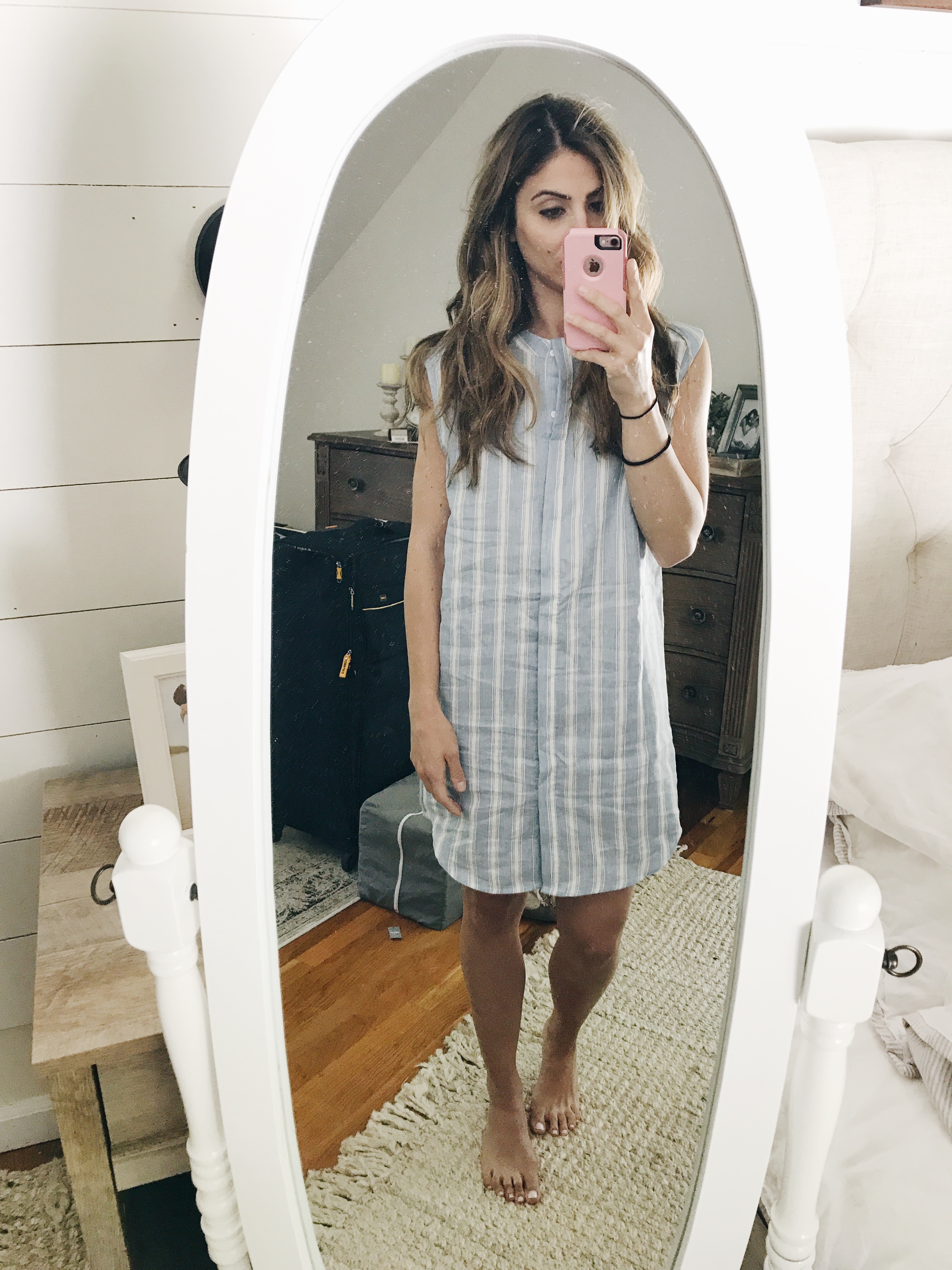 This was just a NO for me. And for you all following me on Instagram stories! It's just not flattering in the slightest bit.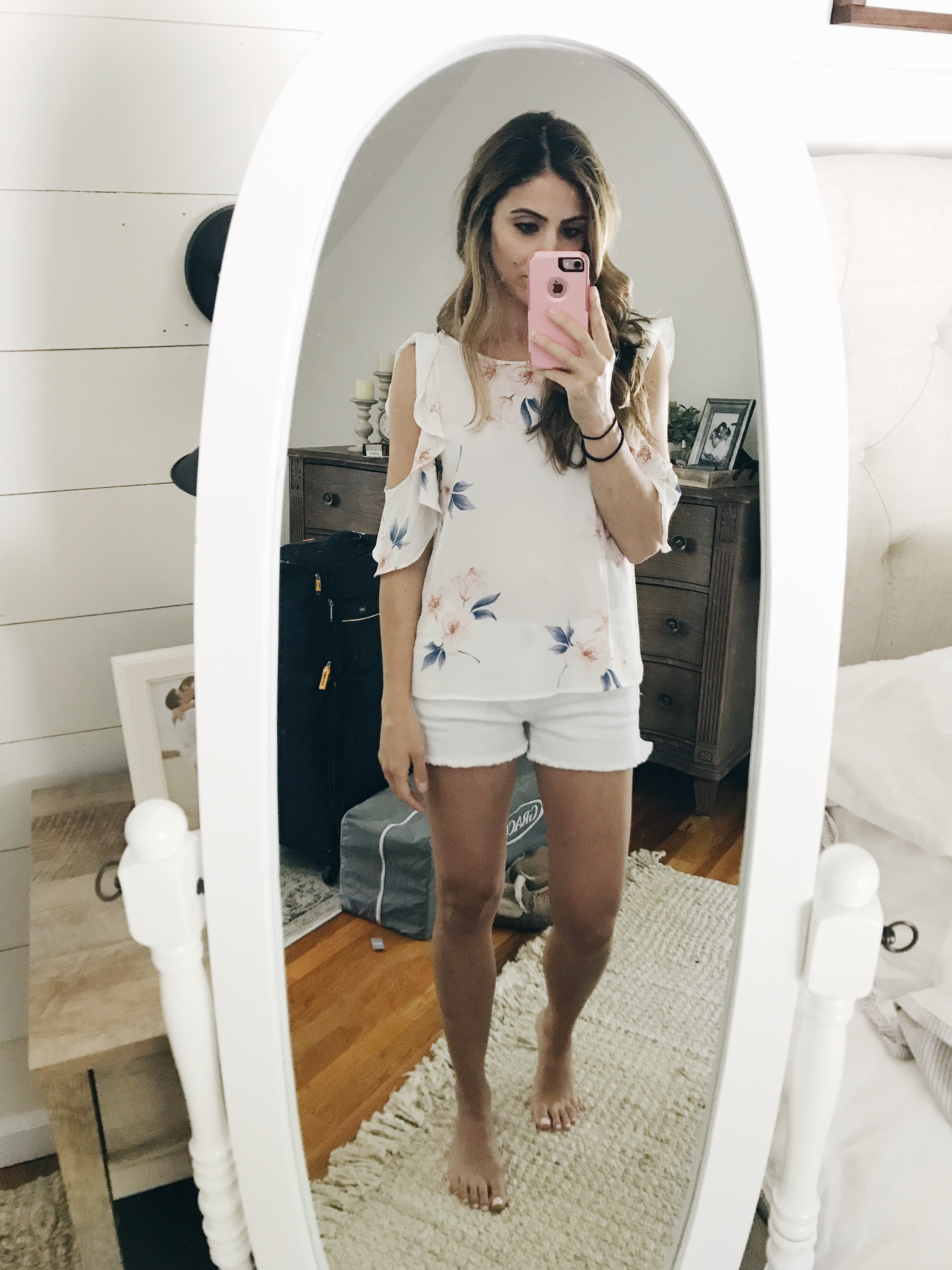 This top just wasn't my style as far as the print goes. I do think it's pretty, it's just not something I'd wear!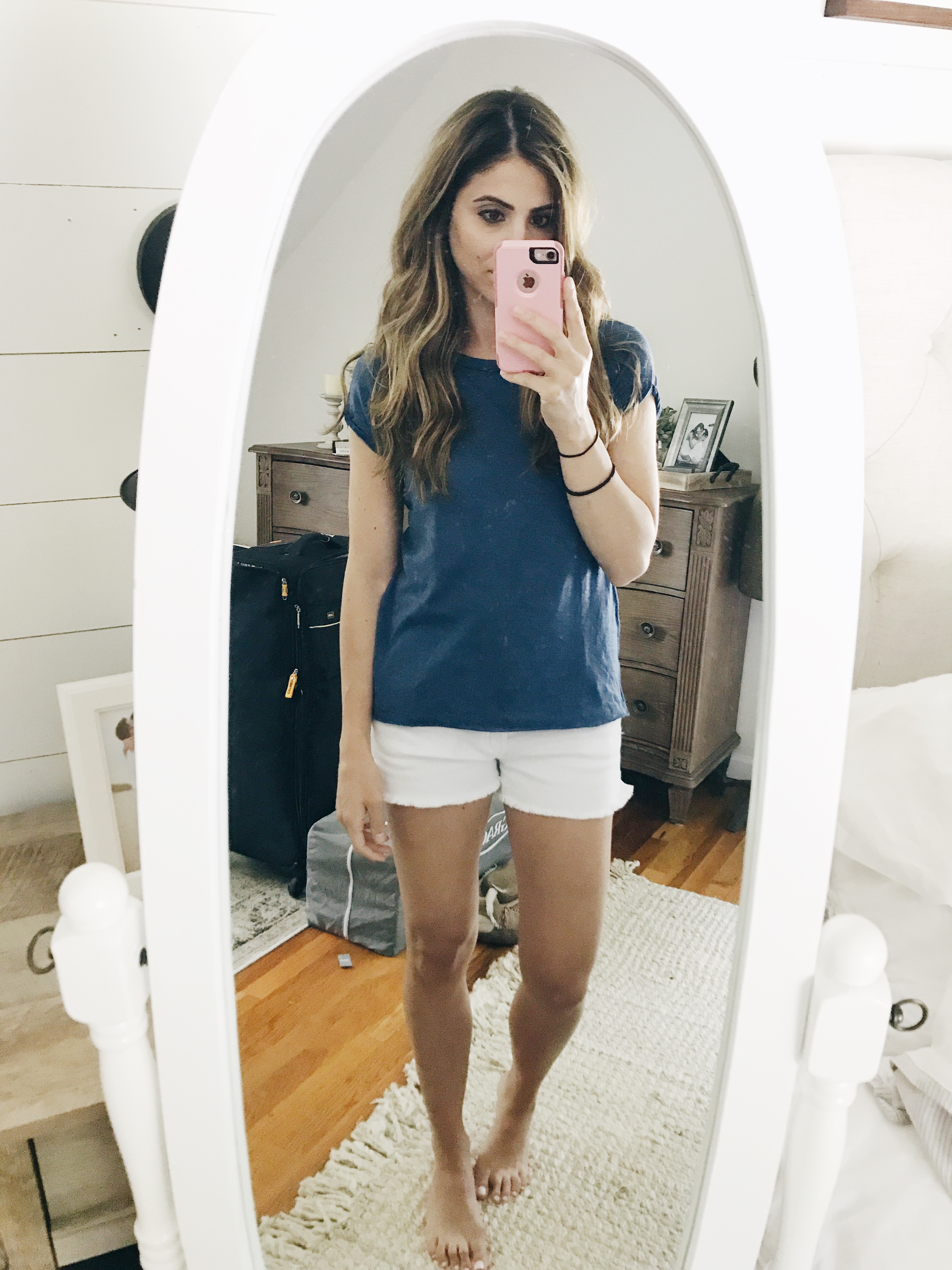 This is actually a GREAT crew neck tank, it's just not something I need at the moment! But the price point is fantastic and it comes in a variety of colors…I highly recommend!
I highly suggest giving Trunk Club a try! You can sign up for it right HERE!
In case you missed it….
I've teamed up with an amazing group of bloggers
to give YOU a chance to win:
a $1,000 Nordstrom Gift Card, just in time for the Anniversary Sale!
Simply enter below by completing the rafflecopter.
You'll receive one entry per completion.
This giveaway is open internationally and runs until 7/3.
Winner will be announced here. Good Luck!