Thank you to Home Chef for sponsoring today's post! All thoughts and opinions on their meal service are my own.
In case you missed it, I recently joined Home Chef's Meal Makeover Challenge which involved cooking Home Chef meals for the past 4 weeks! It's no secret that cooking is NOT my favorite, and I'm usually missing an ingredient or failing at meal planning! Home Chef was appealing to me because all of the ingredients arrive to your doorstep and the meals are easy to make! Today I'm sharing a recap with you, and my thoughts on Home Chef!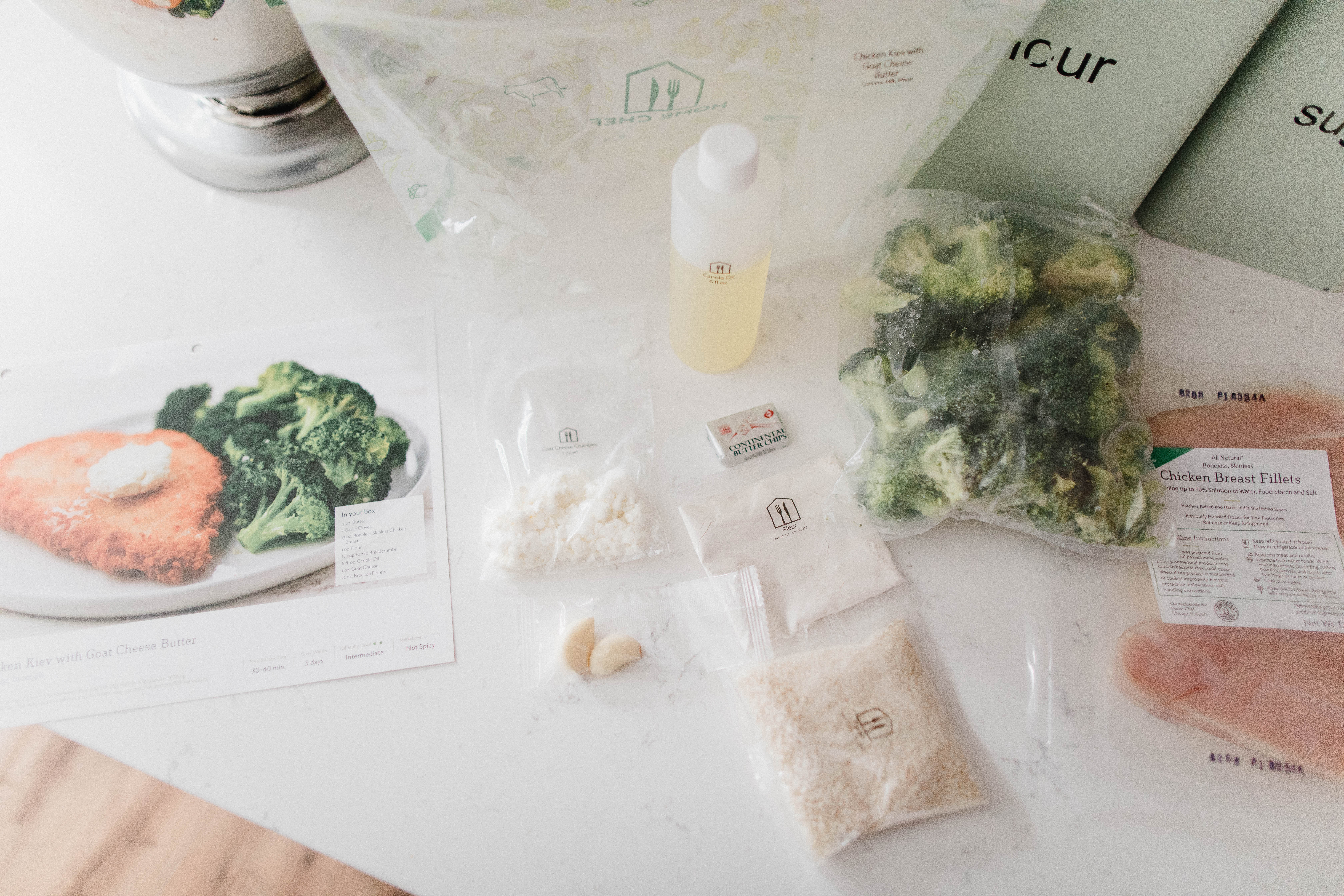 As previously mentioned, I eat a gluten free and mostly paleo diet. I've tried meal subscription services in the past that were very difficult to modify to my diet. My family does NOT eat this way, so I usually make a meal and modify it for myself! This might mean subbing basic items for a gluten or dairy free option, or simply omitting it for myself.
This week I made Home Chef's delicious Chicken Kiev with broccoli and simply subbed the panko breadcrumbs for gluten free panko breadcrumbs that I already had in my pantry. I also omitted the goat cheese butter on my chicken. However, the rest of the family had the regular meal. It was SO delicious, and easy enough to replicate with minimal ingredients!
I come from an Italian family filled with women who cook insanely delicious meals. I'm talking INSANELY delicious. Sadly, I did not inherit this trait, haha! Which is why something like Home Chef is great for me! But I've also learned new skills every week I've made these Home Chef meals, so it's been educational for me too! Dare I say my skills might be improving? Maybe!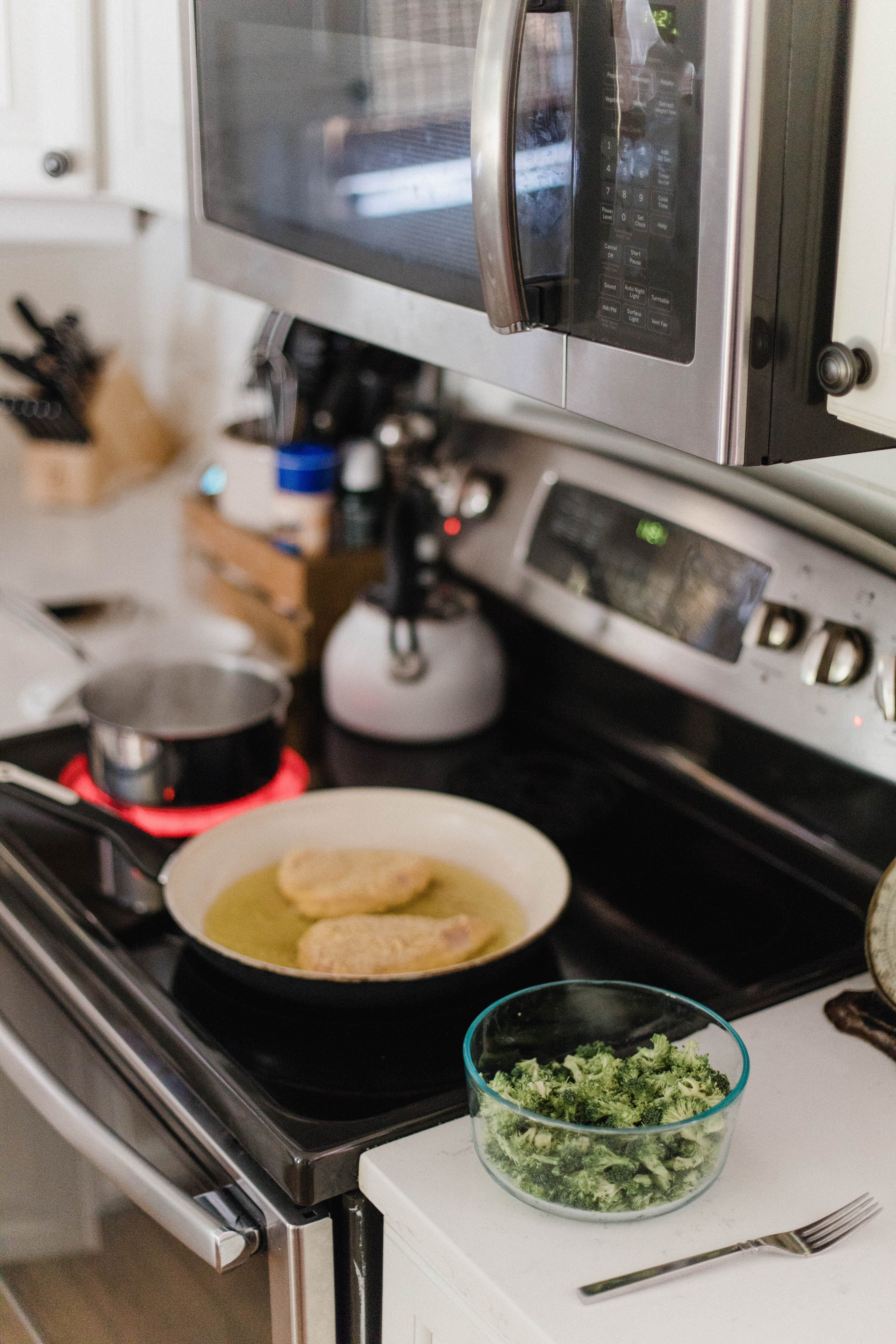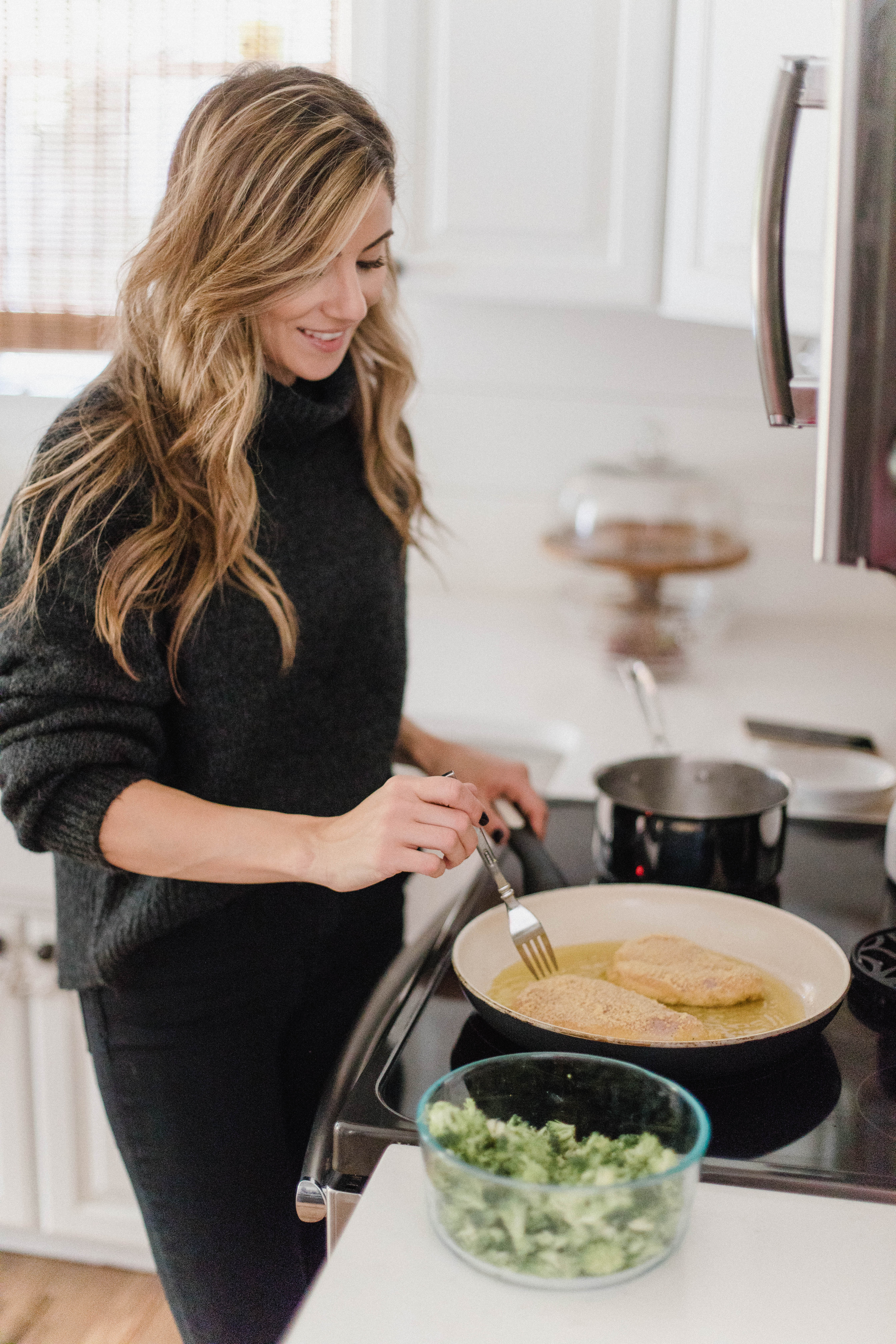 But even if you do love cooking, Home Chef is really great for meals in a pinch. I love that the all of the ingredients are included, and the recipes are easy to make. I don't need to worry about running to the store for a forgotten ingredient, or figuring out what meal to make at 5pm. I love Home Chef meals for those days we're super busy because the thinking is done for me. I just need to put in a little prep work and do the cooking!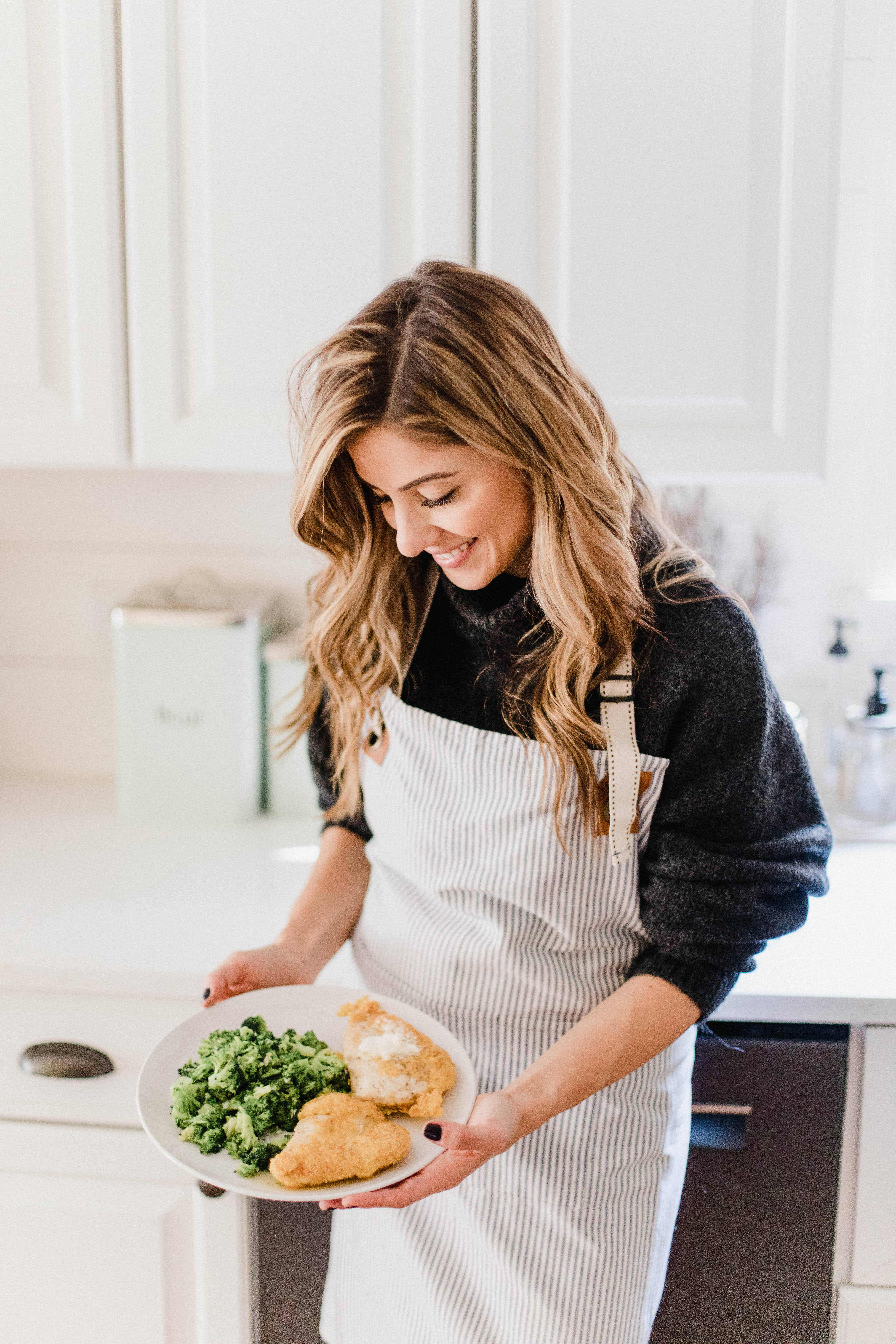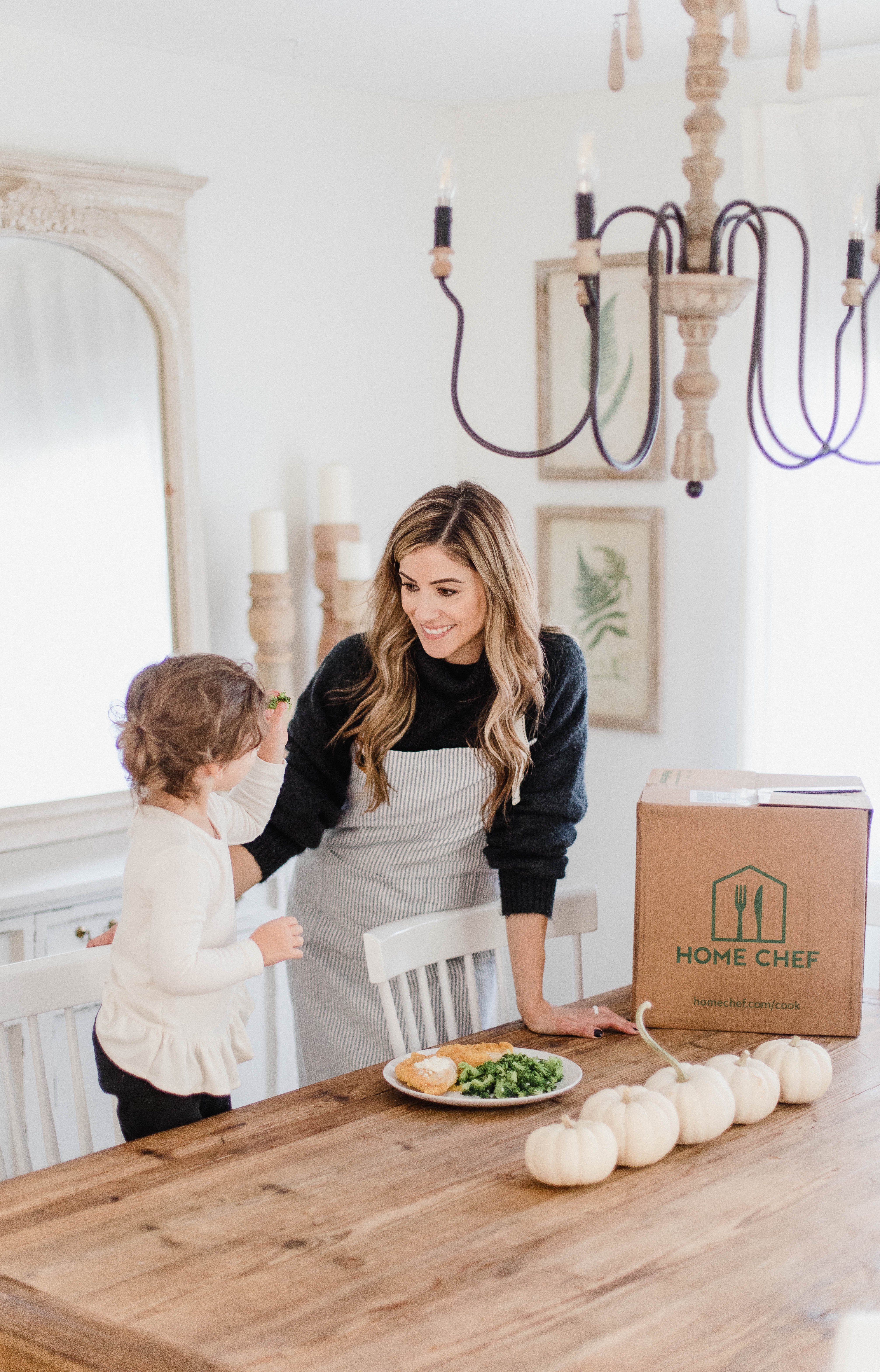 And the kids love it too, which is an added bonus! If you want to try Home Chef for yourself (or their Meal Makeover Challenge), use the code LAUREN30 for $30 off your first order! You can select which meals you want to receive each week (all of the ingredients and directions are right on the site!) and even skip weeks if you need to! I plan on continuing my orders to make cooking a little easier for me! 😉