This is a sponsored post written by me on behalf of Drybar. All opinions are 100% mine.
Busy mom? I feel you. The time to get ready in the morning is always super minimal, but I still try hard to not look like a total hot mess. I always attempt to fix my hair and throw some makeup on if I can because it makes me feel more human and a little less ragged. Today I'm sharing THREE Easy Hairstyles for Moms that have become my go-to when I'm in a pinch to get ready. Dry shampoo has become by BFF since I entered motherhood (I'm sure you can all relate, right?) because washing my hair has become a total CHORE. These hairstyles will leave you feeling a little more put together even if you're on day 4 or 5 of not washing your hair!
Three Easy Hairstyles for Moms
But first, let's talk product. I recently had the opportunity to try Drybar's Detox Whipped Dry Shampoo Foam, and was pleasantly surprised by the outcome! I was a little hesitant given that it's foam, but it actually applied very easily and absorbed almost immediately! It's an ultra-light foam formula so it doesn't weigh down your hair, and it leaves your hair feeling refreshed and clean. It also added a bit of lift and body to my roots! This is perfect for busy moms looking to extend the duration of their wash..it also has a light fragrance that leaves your hair smelling fresh. I highly recommend trying it out and applying it in the morning before styling your hair in one of the three easy ways I listed below. I'm suuuuuper picky with dry shampoo, so if I'm telling you about it you know it's good! My hair is thick, but my roots get oily starting on day 2. I honestly felt like I had just washed my hair after using this!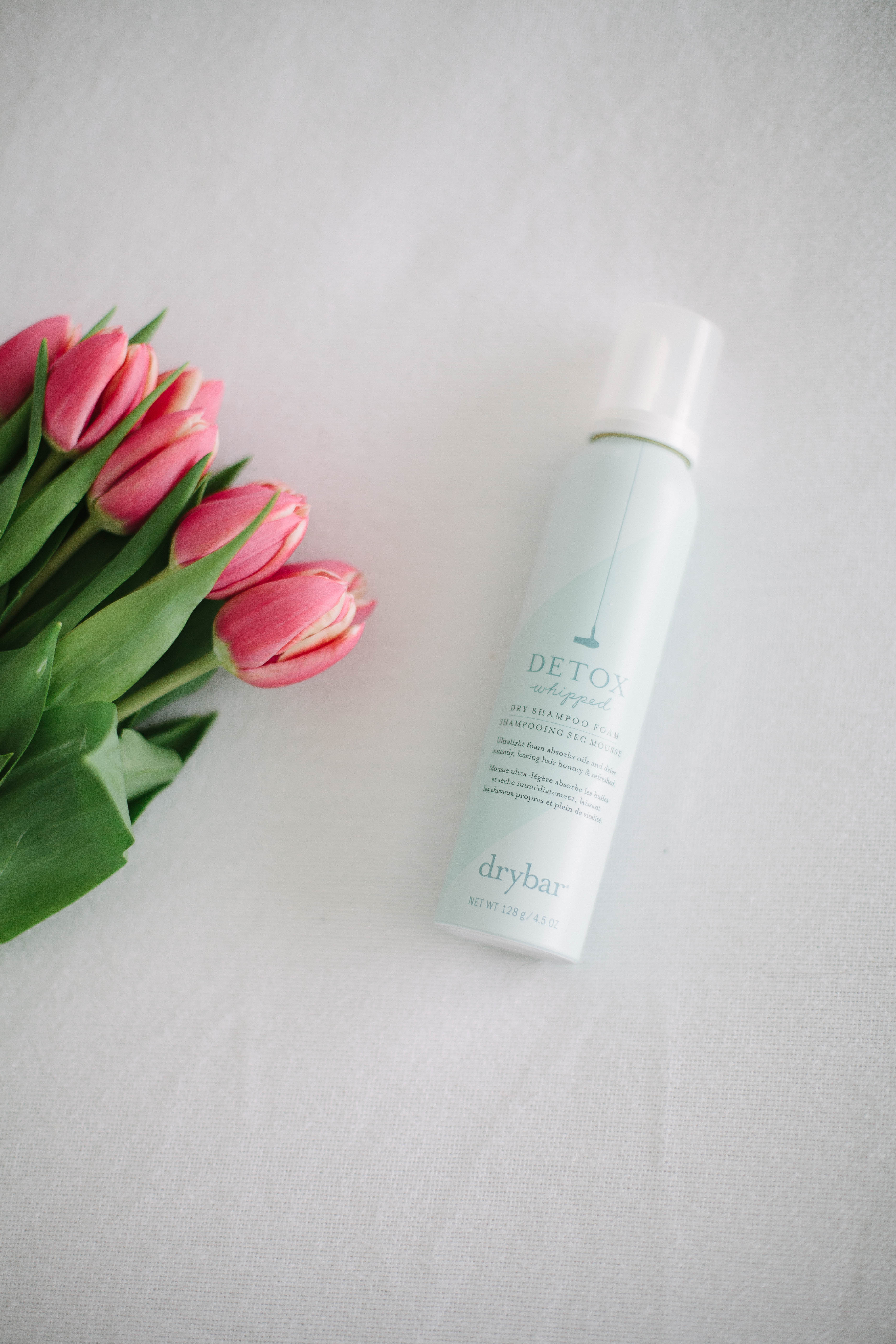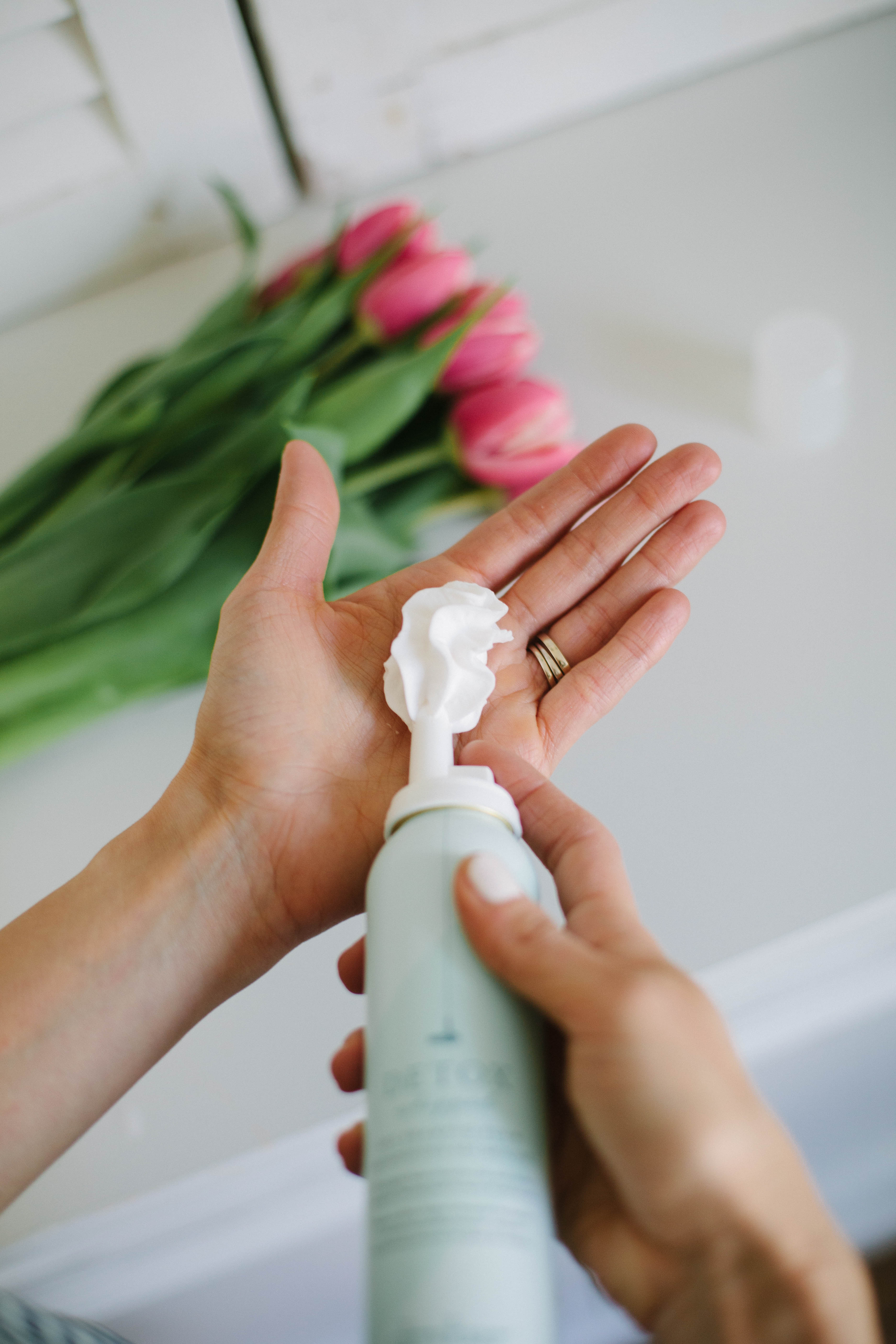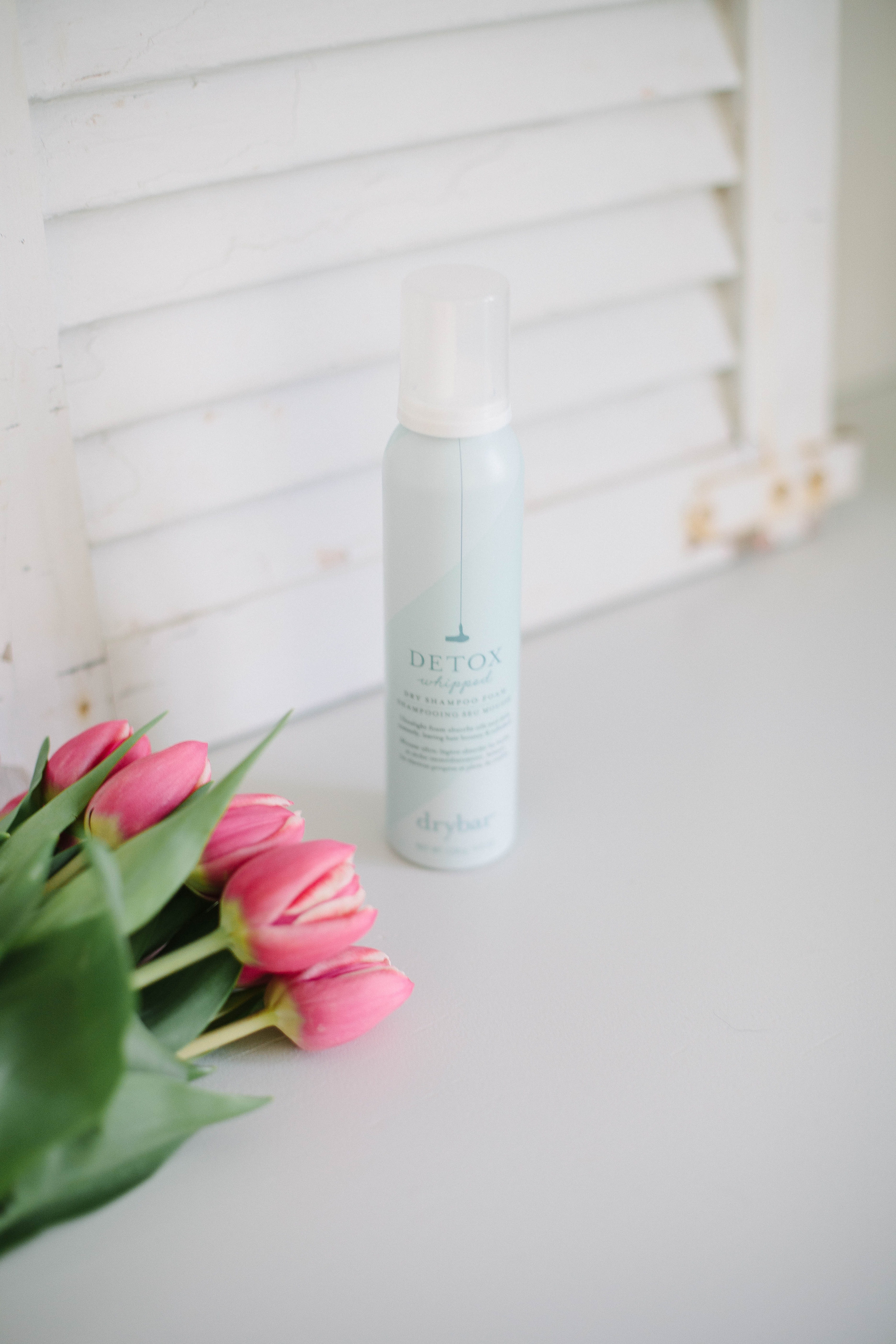 Three Easy Hairstyles for Moms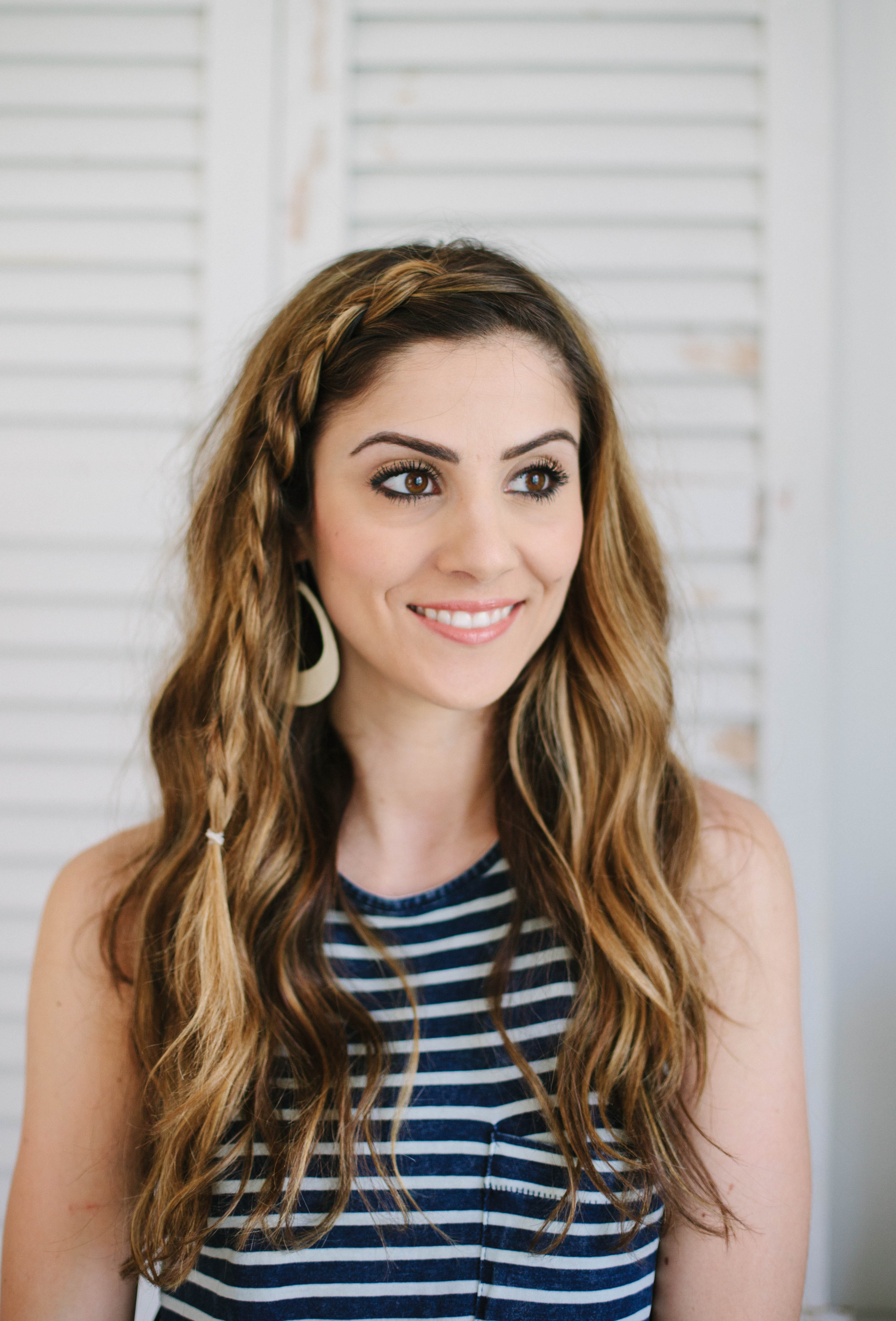 Easy boho braid. This is great for day 2 hair, when you still have a bit of a curl and some body! It's a simple braid down the side of your crown that blends in with the rest of your hair. You can see a full step by step tutorial here. If you DO have time, or want to wear this to something special, I suggest touching up your waves!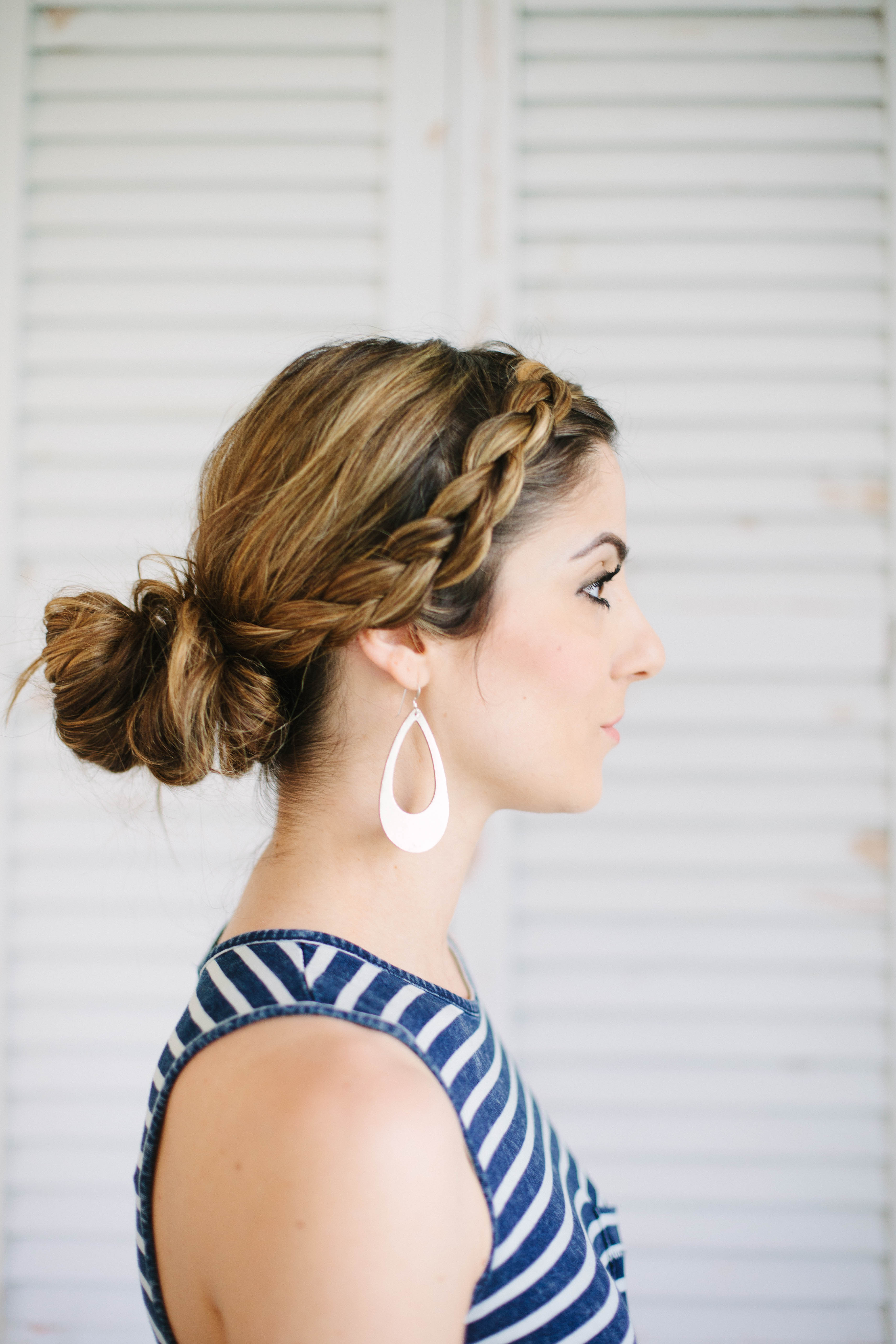 Messy braided bun. I love how pretty and simple this looks. It looks like you put in a lot of effort, when really it's very minimal! The only catch is you need to know how to french braid, but I explain it step by step in this tutorial for you! Once you get the hang of it, this simple look should only take you less than a minute! Perfect for when you have no time to wash your hair. I think this look also looks especially pretty in the summer with some fun earrings. It's also a great beach hair-do!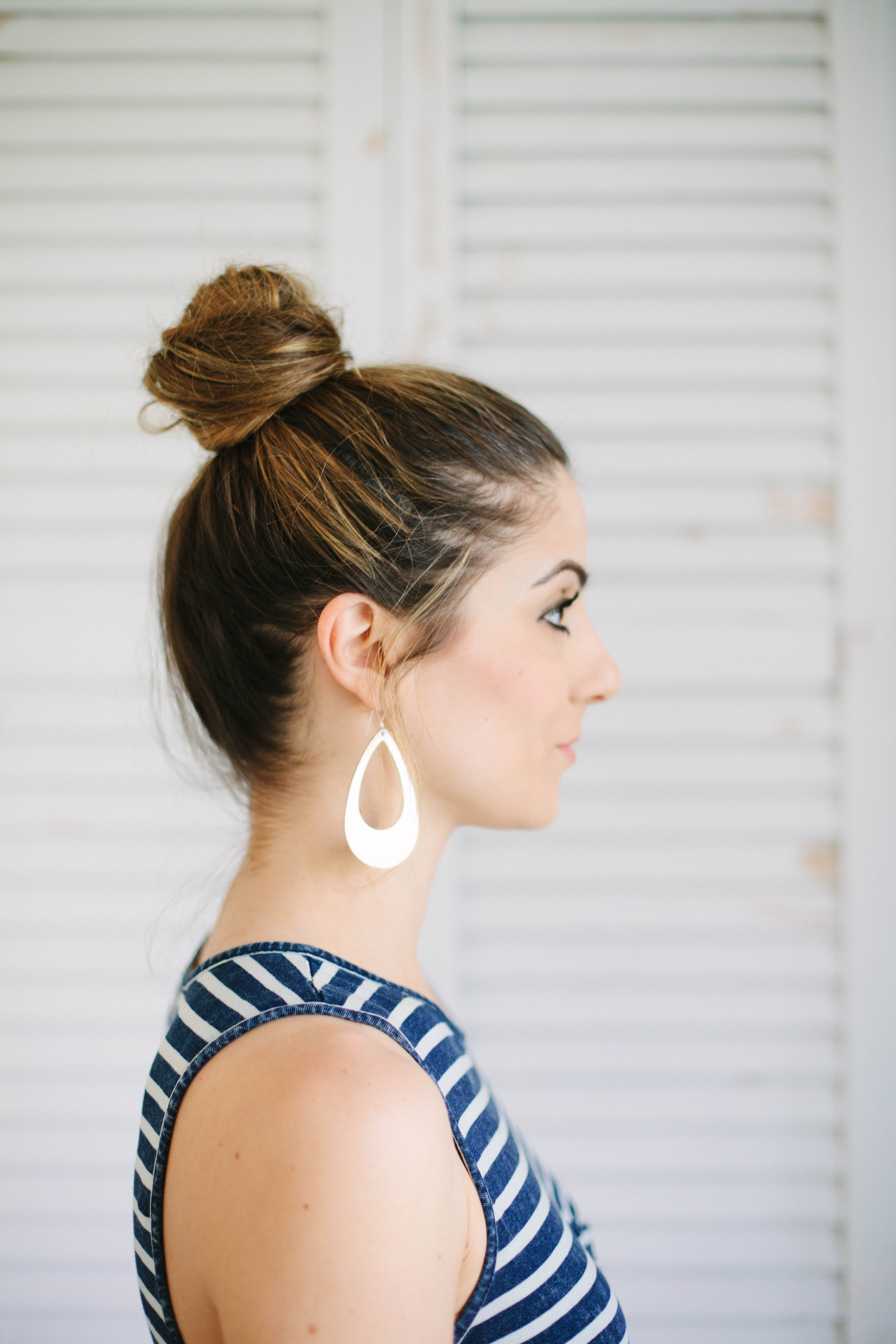 Easy topknot. I love this on day 3 or 4 hair because it's super easy and hides any craziness going on right before your next wash. My big tip is to secure the bun with a few bobby pins to ensure it stays put. And if it's right before your wash, hair spray it in place! I shared a step by step tutorial on how to do this here, but an even easier way is to just throw your hair in a ponytail and wrap it into a bun. You've seen me rock this many times on Instagram stories!
You can find Drybar's Detox Whipped Dry Shampoo Foam at Sephora or Drybar.com. I hope these hairstyles help you feel a little less hot mess! 😉