Thank you to Lunchbox for sponsoring today's post. All thoughts, opinions, and tutorials are mine!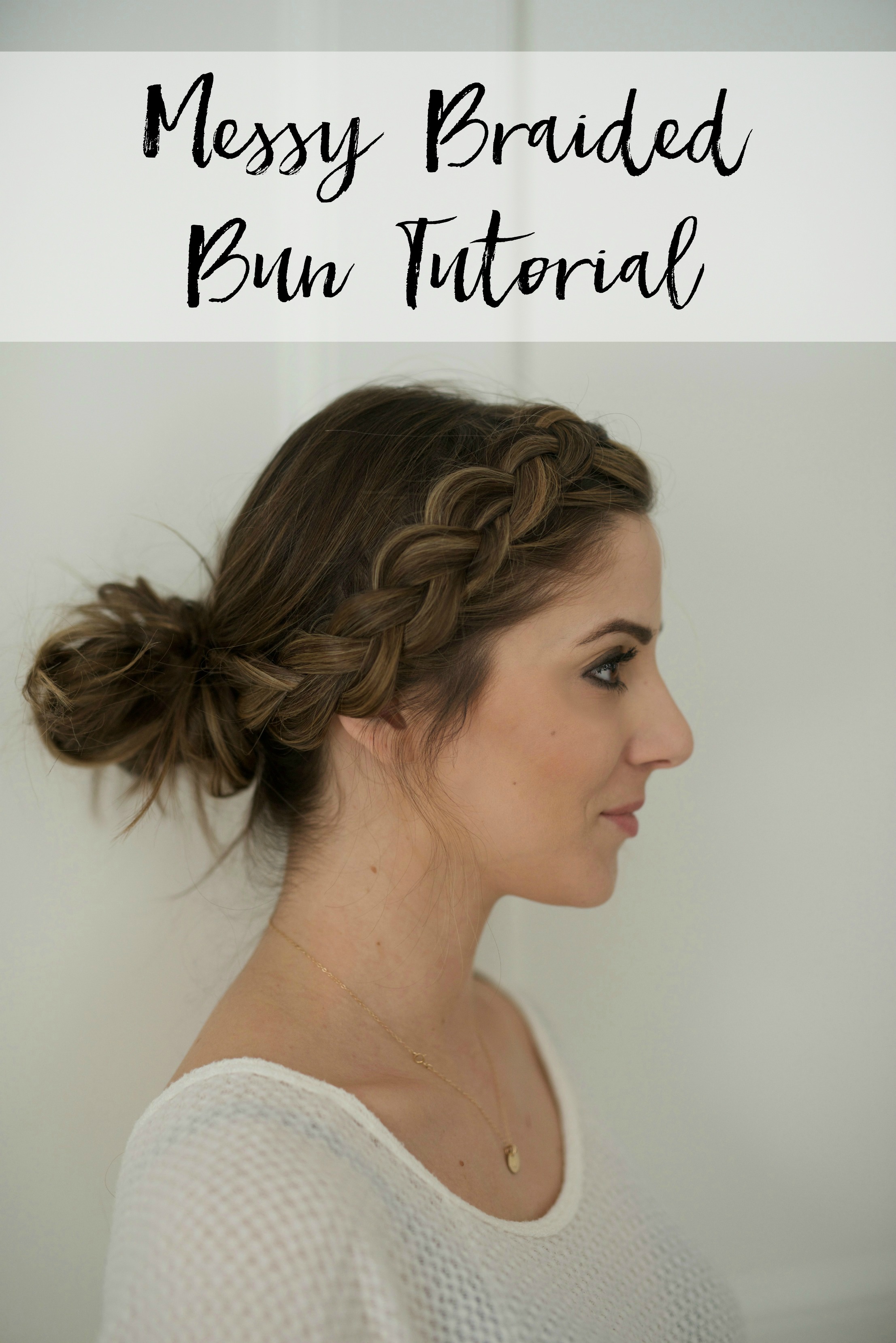 Last week I shared my recipe for 4 day hair, which has been essential for me as a mom. I just don't have time to go through my routine for day 1 every single day anymore. Dry shampoo has basically become a necessity, and I can't imagine life without it! I tend to have an oily scalp, so it's really needed if I want to extend my wash a few days.
This messy braided bun tutorial is one I'll do on day 4 to get me through the last day before my wash. Today I'm using Dove Refresh + Care Dry Shampoo! This weightless formula absorbs any excess oil and leave my hair feeling refreshed and revived. I love the clean feeling it leave my hair with – so crucial! This tutorial is fairly easy..you simply need to know how to french braid! You can see my previous tutorial on that here.

1. Spray Dove Refresh + Care Dry Shampoo to roots, and massage it in using clean hands.
2. Make a deep side part to whichever side of your head you prefer.
3. Section off a large portion of hair towards the front of your head.
4. Start to french braid starting at the part. Instead of pulling hair over like a standard french braid, I pulled it under each time I added more hair. Basically opposite of the way you normally braid. I pull the braid tight, and also braid in the direction of my hairline's natural curve.
5. Continue the french braid until you run out of hair, and then continue to braid until the end of the strands of hair. Then, starting from the bottom and while holding the ends tightly with one hand, loosen each section of the braid working back up to your part. This makes the braid look bigger!
6. Pull all of your hair back into a low messy bun, and loosen some tendrils around your face. You're good to go!
Check out Dove's Refresh + Care Dry Shampoo at your local Sam's Club, available in a 3 pack! Which is perfect because, if you're like me, you'll go through it quickly!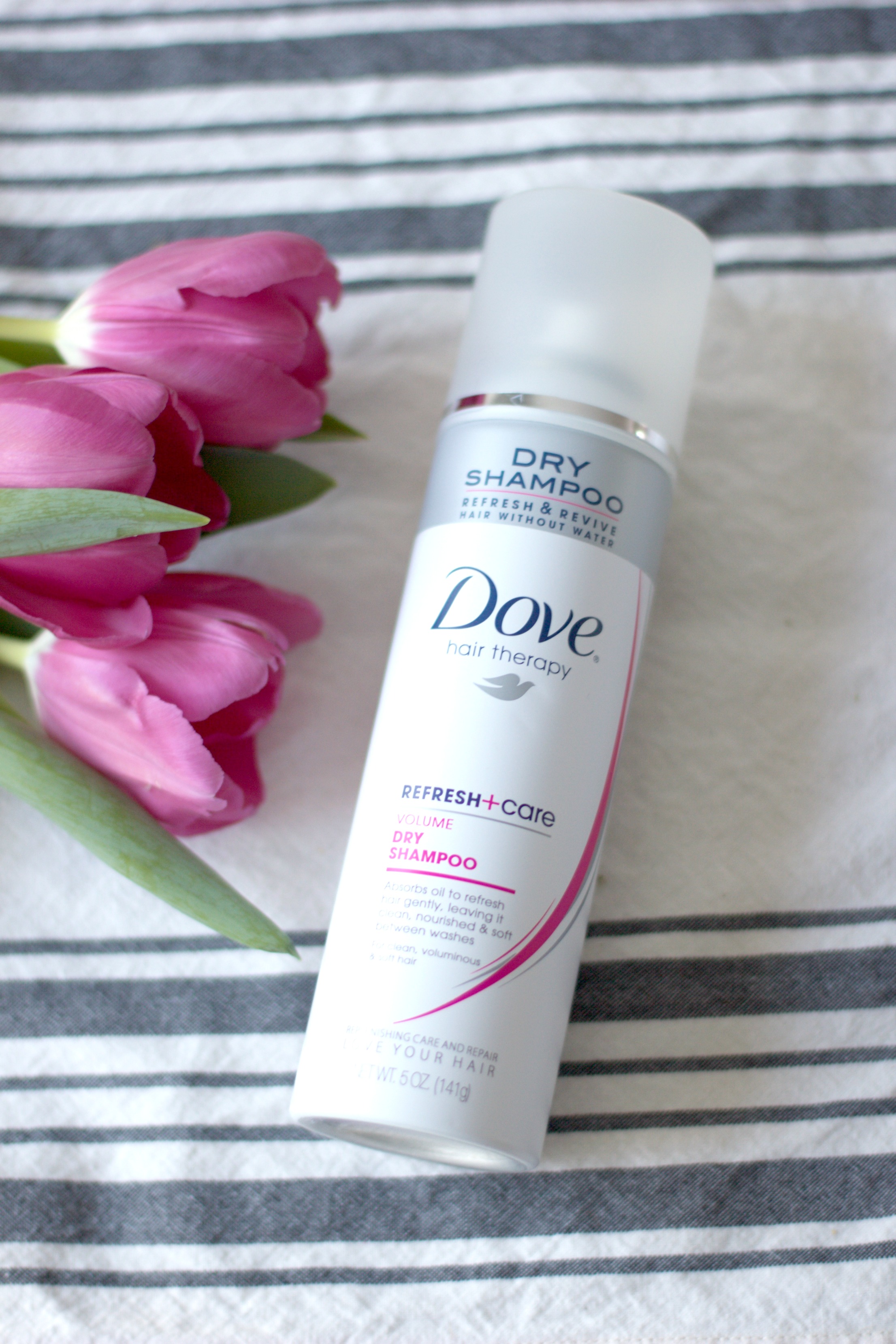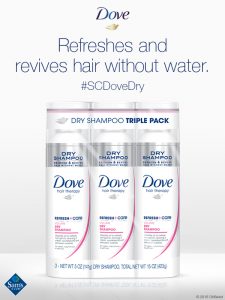 More Hair Tutorials: Easy Boho Braid Tutorial // Easy Loose Waves Tutorial // Easy Boho Waves Tutorial // Festival Inspired Hair Tutorial // Flat Iron Curls Tutorial // Half-up Side Twist Tutorial // Beachy Waves Tutorial