Easy Boho Braid Tutorial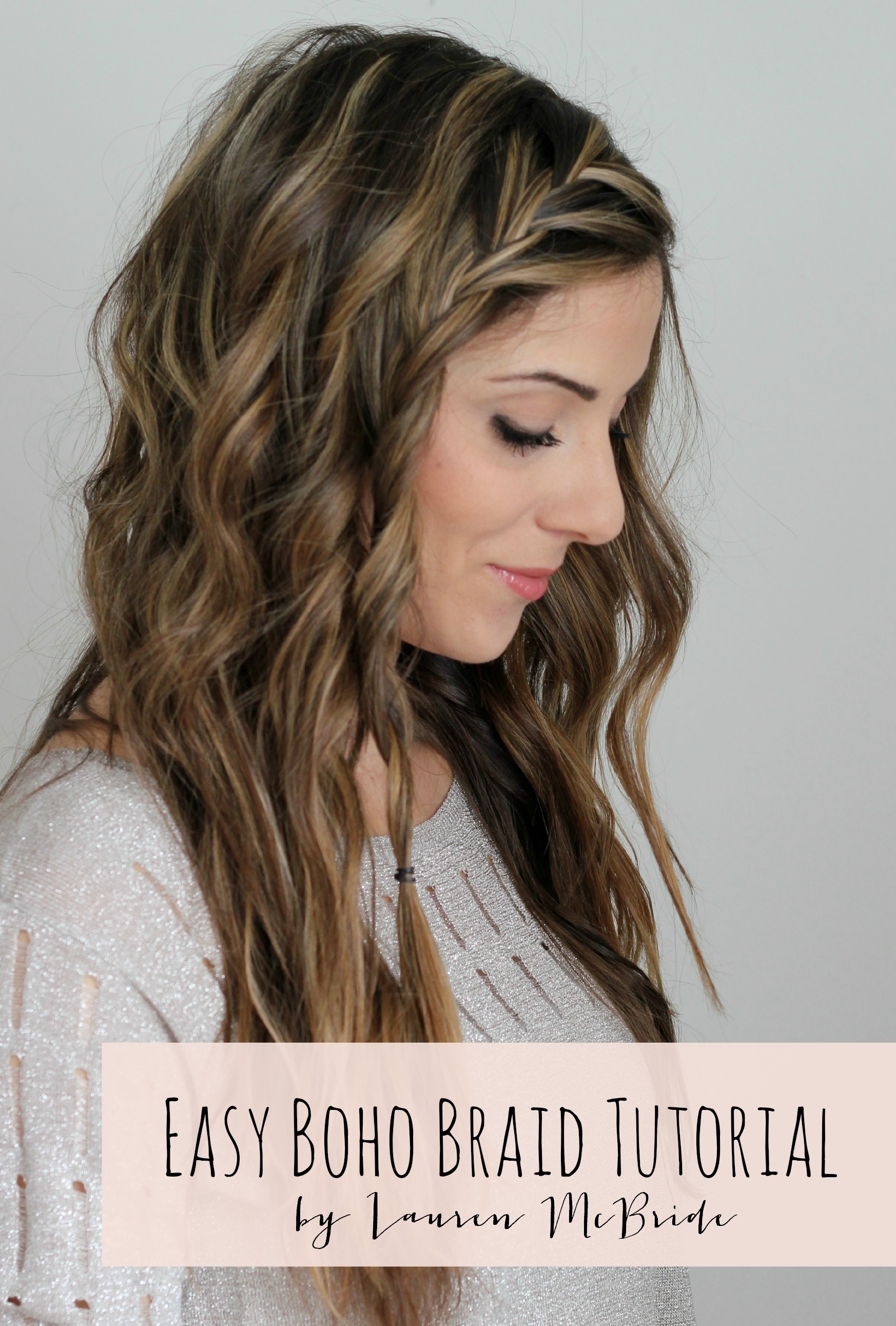 I have a quick and easy boho braid tutorial for you today! I've been loving this simple and easy boho braid for my days where I just don't feel like washing my hair. As someone who is NOT good at braids, it's easy enough to manage without it taking waaaay longer than it needs to (ya feel me?). I typically do this on wavy/curled hair to add to the "boho" look (as you can see below), but it can be done on straight hair as well. It's quick, easy, and perfect for anyone with minimal time! Enjoy!

1. Separate a large section of hair, about 1/3 of the way back from your forehead.
2. Starting at the top of the section, separate three small sections of hair to begin your french braid.
3. Start your french braid, adding pieces from the large section as you braid downward.
4. Continue the french braid until you run out of pieces of hair to add (a little past your ear).
5. Extend the french braid with a regular braid down the length of the section of hair.
6. Using your fingers, slightly loosen up the french braid on your scalp.
7. Loosen up the bottom portion of the braid as well.
8. Secure with a small rubber elastic (I like these!) towards the bottom of the entire section of hair so the braid remains loose.
9. The finished product – your easy, boho braid! You can finish off with some hairspray if you'd like. I love this brand.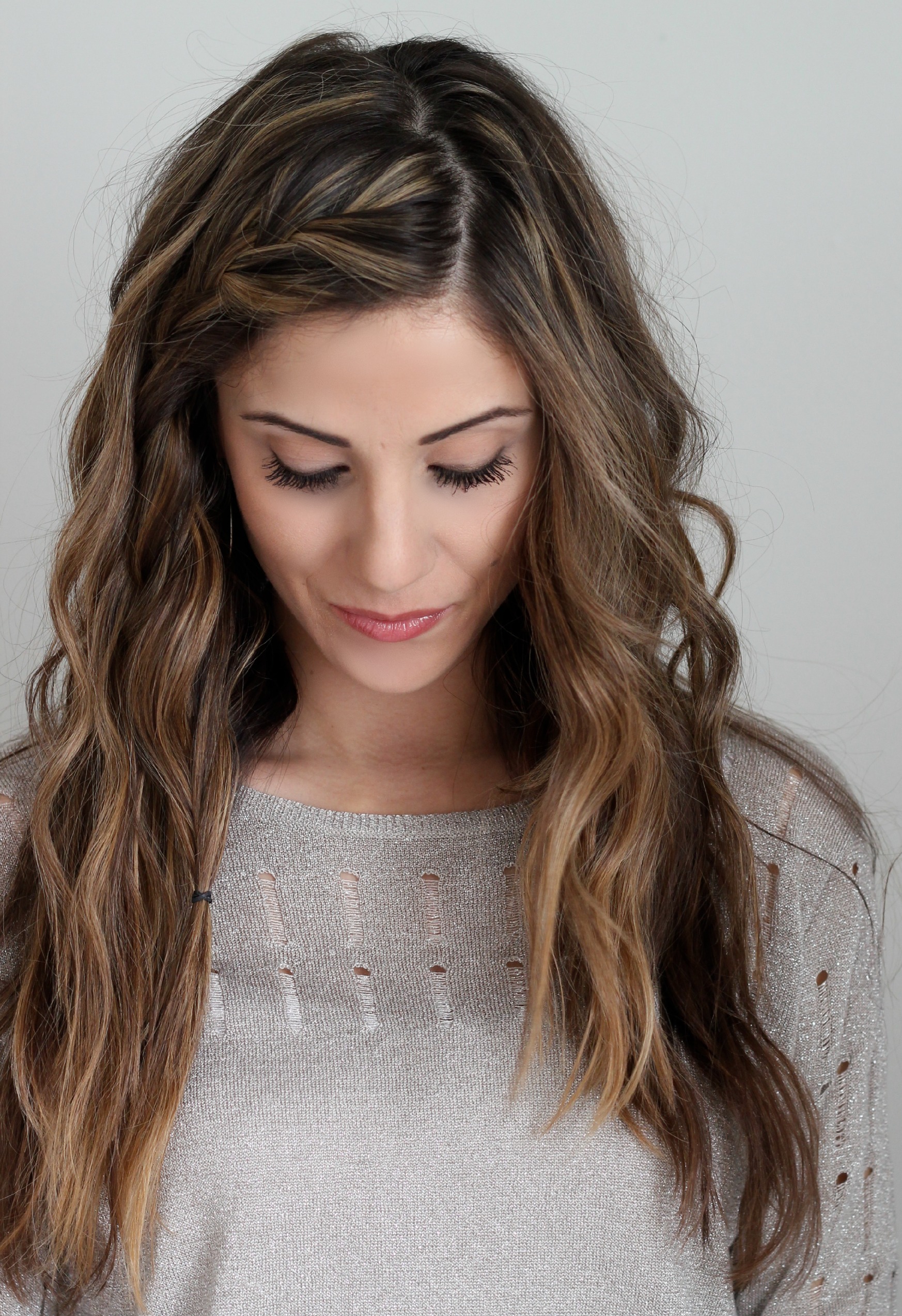 I hope you found this easy boho braid tutorial enjoyable!! For more bohemian inspired hair, check out this boho festival hair tutorial and these easy boho waves!
For my tutorial on how I curl my hair, go here.
For my simple eye makeup tutorial, go here.