Disclosure: This post is written in collaboration with Lunchbox and TRESemmé Undone at Walmart. All thoughts, opinions, and tutorials are my own.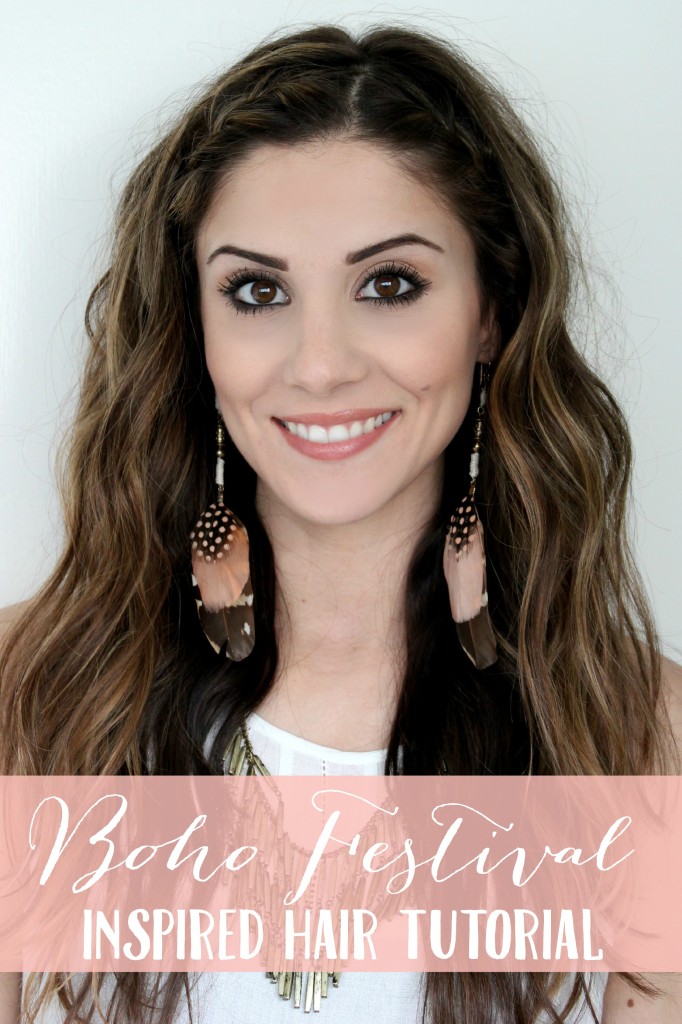 It's festival season, babes! And while I sadly cannot attend them in person, you bet I can dress the part here at home (now that the weather is finally warming up!). Today I have a fun boho, festival inspired hair tutorial for you featuring some great products by TRESemmé's Perfectly (Un)Done Collection, which you can find at your local Walmart! Let's get to it, I think you're gonna love this one!

1. & 2. Start by applying TRESemmé's Perfectly Un(Done) Wave Creation Sea Foam and Sea Salt Spray to damp hair (not shown). Using a blow dryer to gently scrunch your hair until you have loose, boho waves.
3. With your hair parted down the middle (or slightly to the side), separate a small section of hair towards the front of your head on each side. Use a clip to hold back the rest of your hair.
4. French braid one section of hair down the side of your head.
5. Repeat on the other side.
6. Using a bobby pin, pin back each braid behind your ear (I'm only showing one side, but repeat on the other!).
7. Once the braids are pinned back, pull and loosen the braid from the top down to give it a messy look.
8. (Optional) Touch up your waves with a curling wand if you need to, or if you want a little extra wave! Leave a good two inches at the end out of the curling wand…this gives the waves a boho look.
9. Spritz some TRESemmé's Perfectly Un(Done) Ultra Brushable Hairspray on your braids and waves to give everything a flexible, all day hold.
10. Throw on some fun boho jewelry and your look is complete!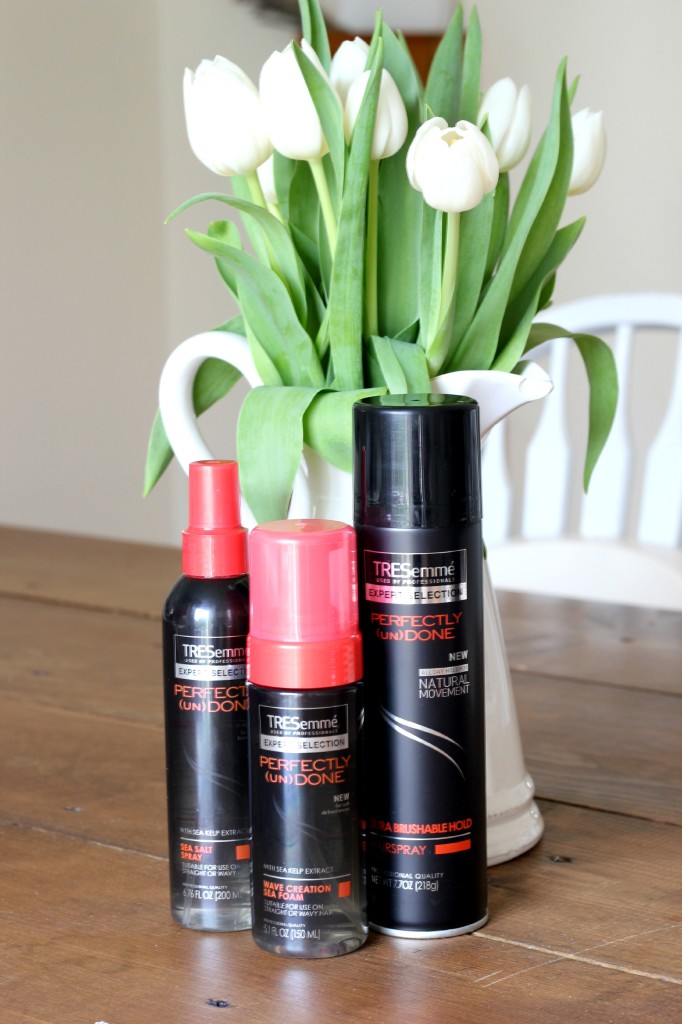 I love TRESemmé's Perfectly Un(Done) Collection for this look because it helps bring out your natural, textured waves! Take the "What Wavy Girl Are You?" quiz to see what waves match your personality and for some inspiration. While I'm normally a beachy waves kind of girl, festival season has me boho inspired!
What style are you???
Check out Sunday's 5/17/15 paper for a $2 coupon off ANY TRESemmé Wash & Care or styling product!
For more boho inspired hair, check out this boho braid tutorial and these easy boho waves!