So, couple things.
1. The video quality is horrid. Blame my computer. I'm hoping I can figure out how to use my actual camera with a voiceover or whatever for the next one, if there ever is a next one!
2. I did this in 10 minutes. So, yeah.
3. It's awful.
BUT! I have a hair tutorial for you nonetheless! Today I'm showing you exactly how I get beachy waves with my curling wand in UNDER 10 minutes. Yes it's for real.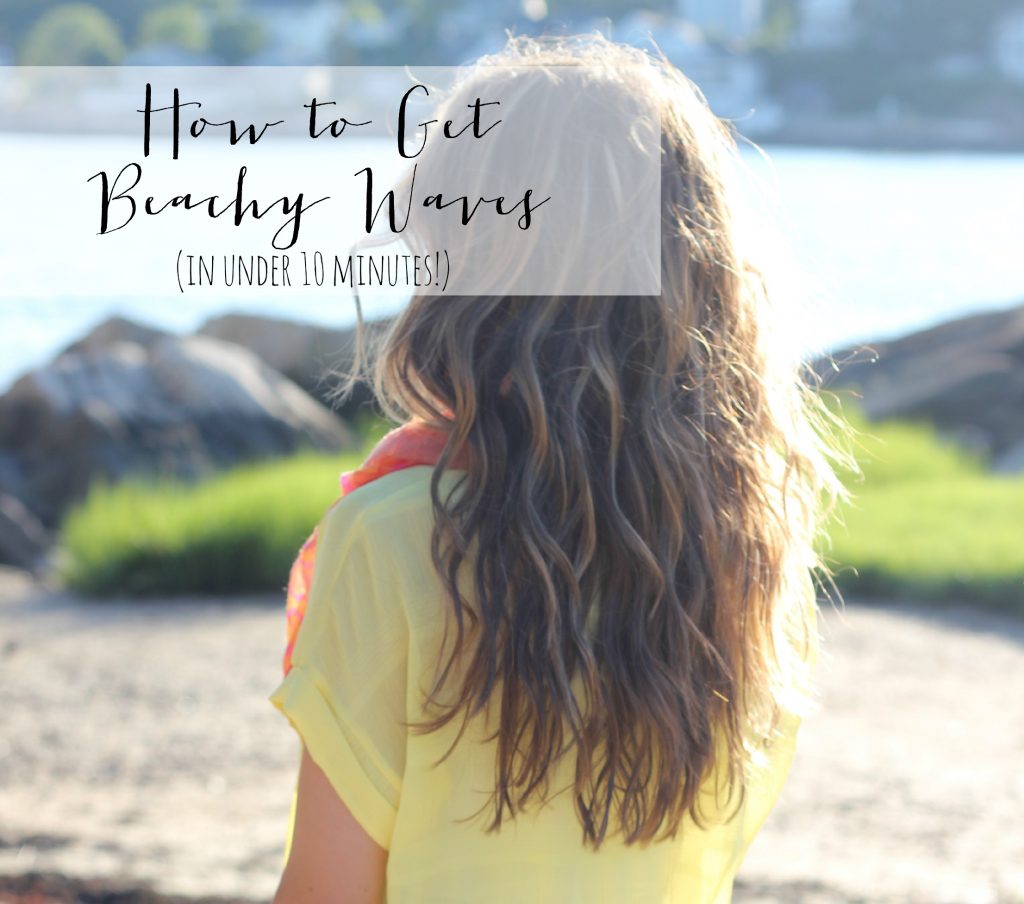 Okay so a few more things.
How To Get Beachy Waves
1. I'm using this curling wand. It's bomb, and cheap.
2. I wash my hair at night, let it air dry, and sleep on it. I don't use a blow dryer.
3. I will touch up the hair around my face with a straightener if it's really crazy in the morning, but that takes like 2 seconds.
4. As I curl, I'm a weirdo and hold my hair in my mouth instead of with a clip. Don't ask why, it's just what I do.
5. I love you all.
Also, here is a link to a previous post on my favorite hair products. 🙂
Enjoy!
Questions? Leave me a comment below! Sorry for the crappy video quality!!!