I realized the other day that I've yet to share my current favorite body products with you when I received a DM asking for my go-to body lotion. I've spent some time this past year researching body products that work for me as I've struggled on and off with some eczema. Our well water isn't the best either, so I often end up with very itchy skin if our water softener is running low on salt or if I don't use a humidifier. Below are my current favorites, from shaving cream to self tanner!
My Current Favorite Body Products
Billie Razor: I love my Billie razor because it leaves my skin silky smooth. I've been using this razor for quite some time now and I love the close shave I get with it! I also love that it's only $9 for 4 cartridges, and you can control how often you receive them. It's the best subscription service I have! I also love that they have a handy travel case (for when we can travel again!)
Billie The Shave Cream: Along with my Billie razor, I am in LOVE with their shaving cream! I love that it's an actual cream, and a little goes a very long way. It hydrates your legs and leaves them feeling SO SMOOTH – it's nuts. I highly, highly recommend if you haven't tried it! Billie also has a few other body products too. I've yet to be disappointed with what I'd tried from them.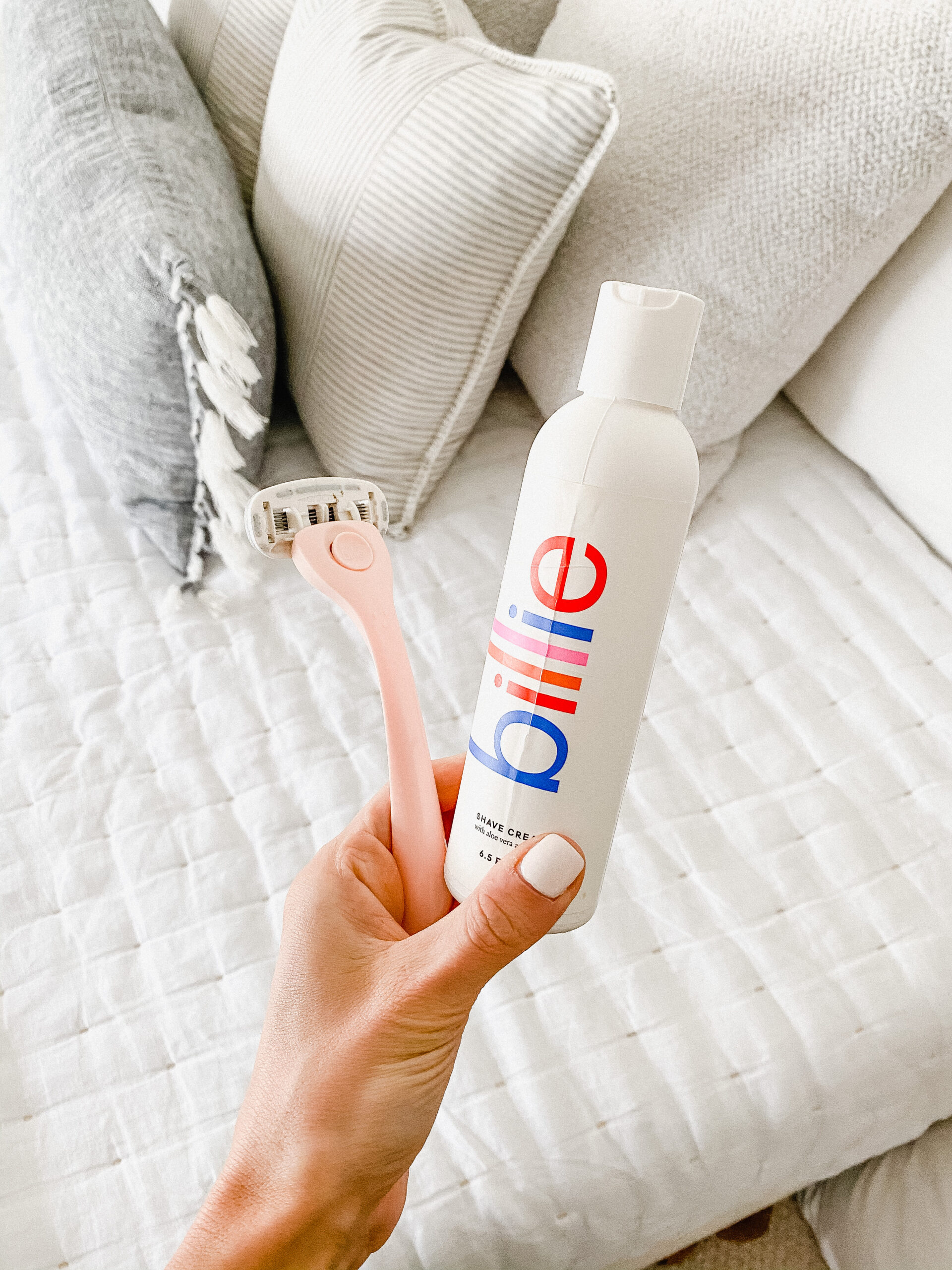 Billie Sudsy Body Wash: I've also really loved Billie's body wash. A little goes a long way with this product as well, and I like how gentle it is on my skin. I noticed it's sold out at the moment, but a close second for me would be Native's Coconut & Vanilla Body Wash. I switch off between these two!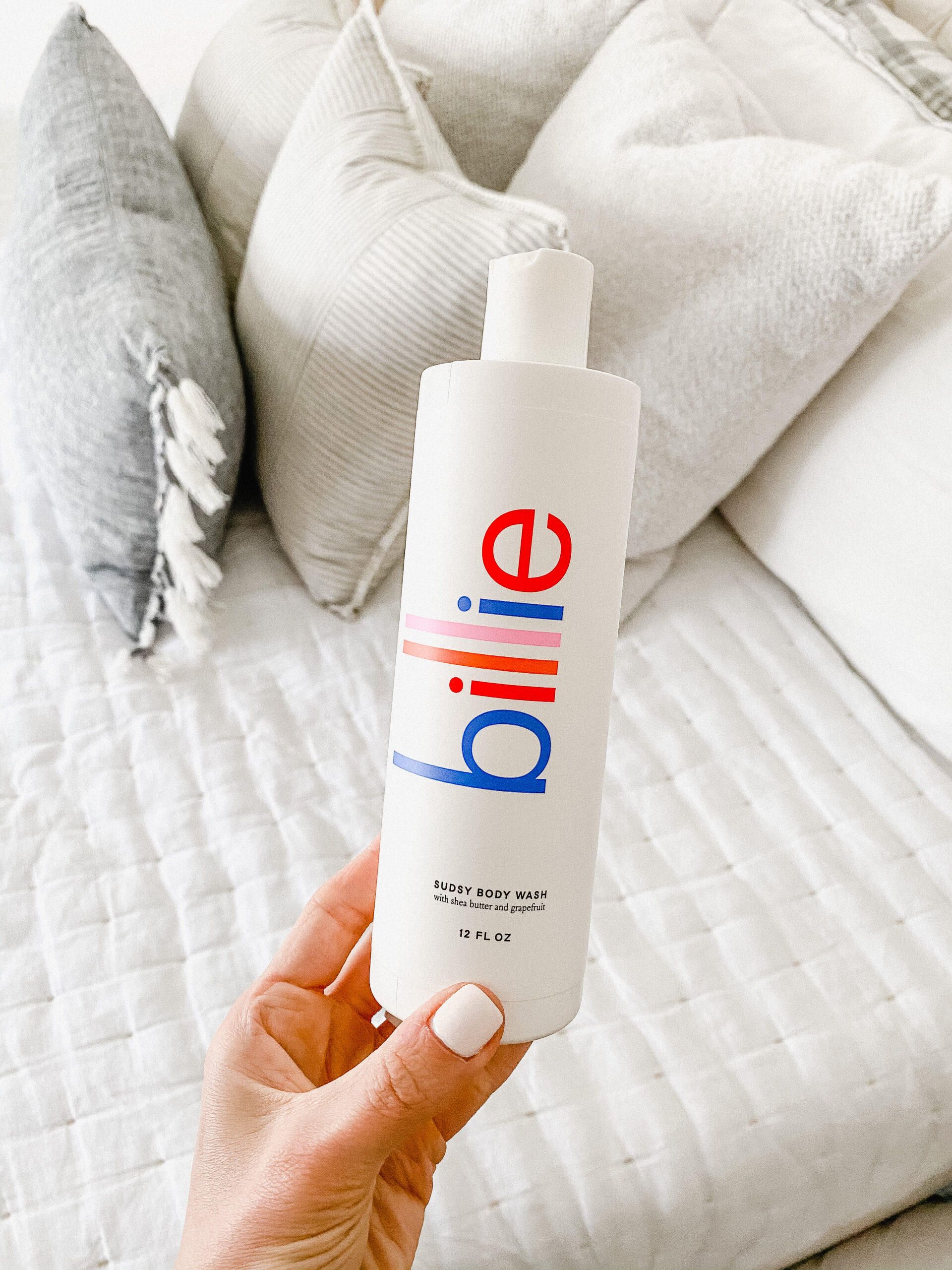 Nécessaire The Body Exfoliator: I've been loving this body exfoliator lately. It's gently exfoliates and polishes your skin without being super harsh. I use this before I self tan, too! Only downside is it's a little pricey for an exfoliator, so I'm currently looking for a less expensive one!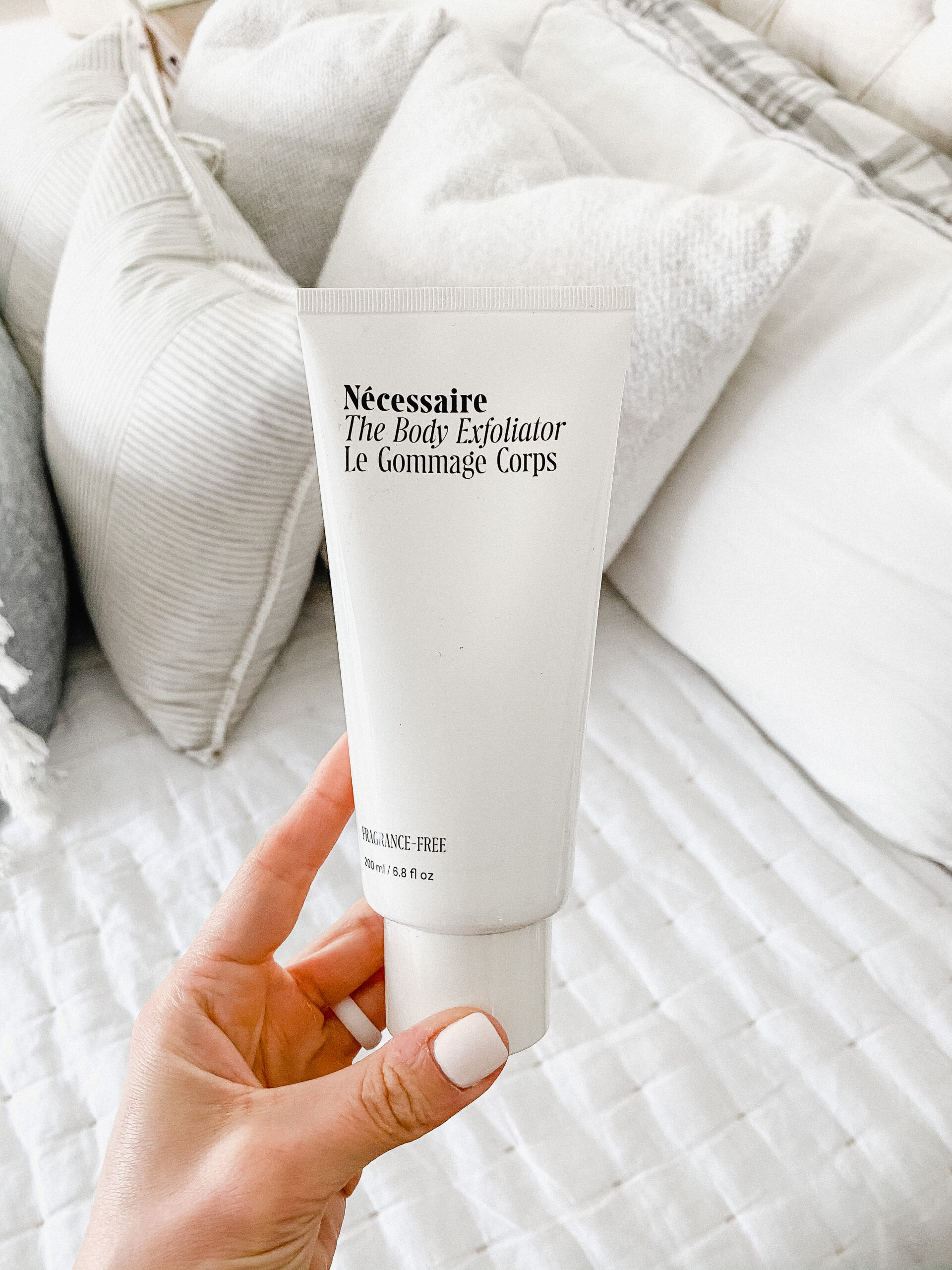 First Aid Beauty Ultra Repair Cream: My skin gets super dry in the winter from the heat and our well water. I absolutely love this Ultra Repair Cream because it's super thick and moisturizing and helps with my itching! It's one of the most hydrating body lotions I've used, and I keep a large tub in my beside.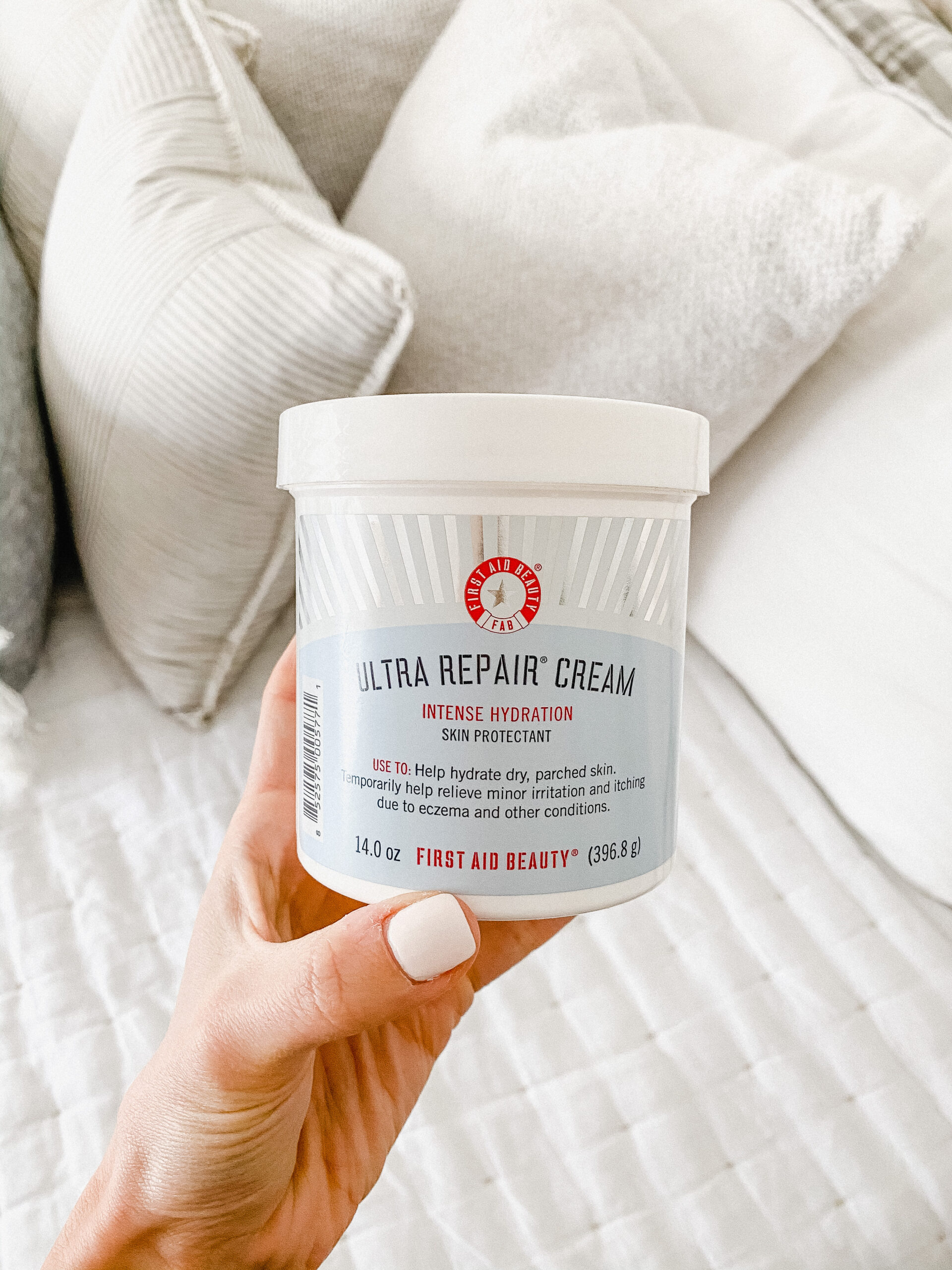 Native Deodorant: This is my current favorite deodorant! I did an entire post on natural deodorant right here, and this was my top pick. I've tried a few others that are also great, but I still always come back to Native. You can use the code LMCBRIDE10 for 10% off too! You can read my post on how to detox your armpits (and another natural deodorant suggestion) right here
Beauty by Earth Self Tanner: This is hands down my favorite self tanner I've tried. It goes on SO well with minimal streaks, and gives a beautiful golden color. Highly, highly recommend, and the ingredients are great too! Second runner up is the Isle of Paradise Body Butter. This is not as deep as a color as Beauty by Earth, but I love the buildable results!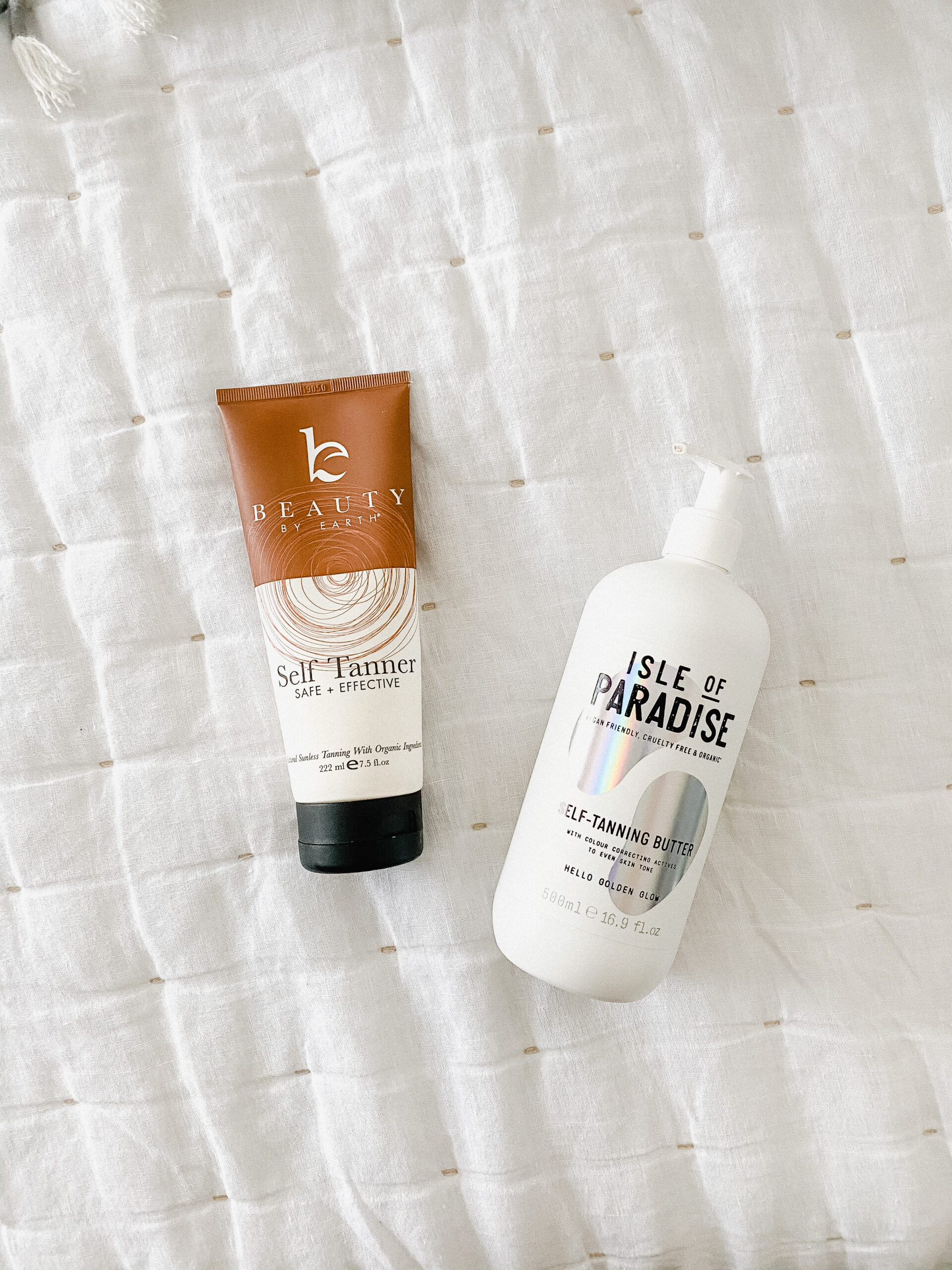 Isle of Paradise Tanning Drops: These are my favorite tanning drops for my face! I use the color Medium and mix a few drops in with my moisturizer a few times a week. It gives the perfect glow without being too dark. They don't cause my skin to breakout, either!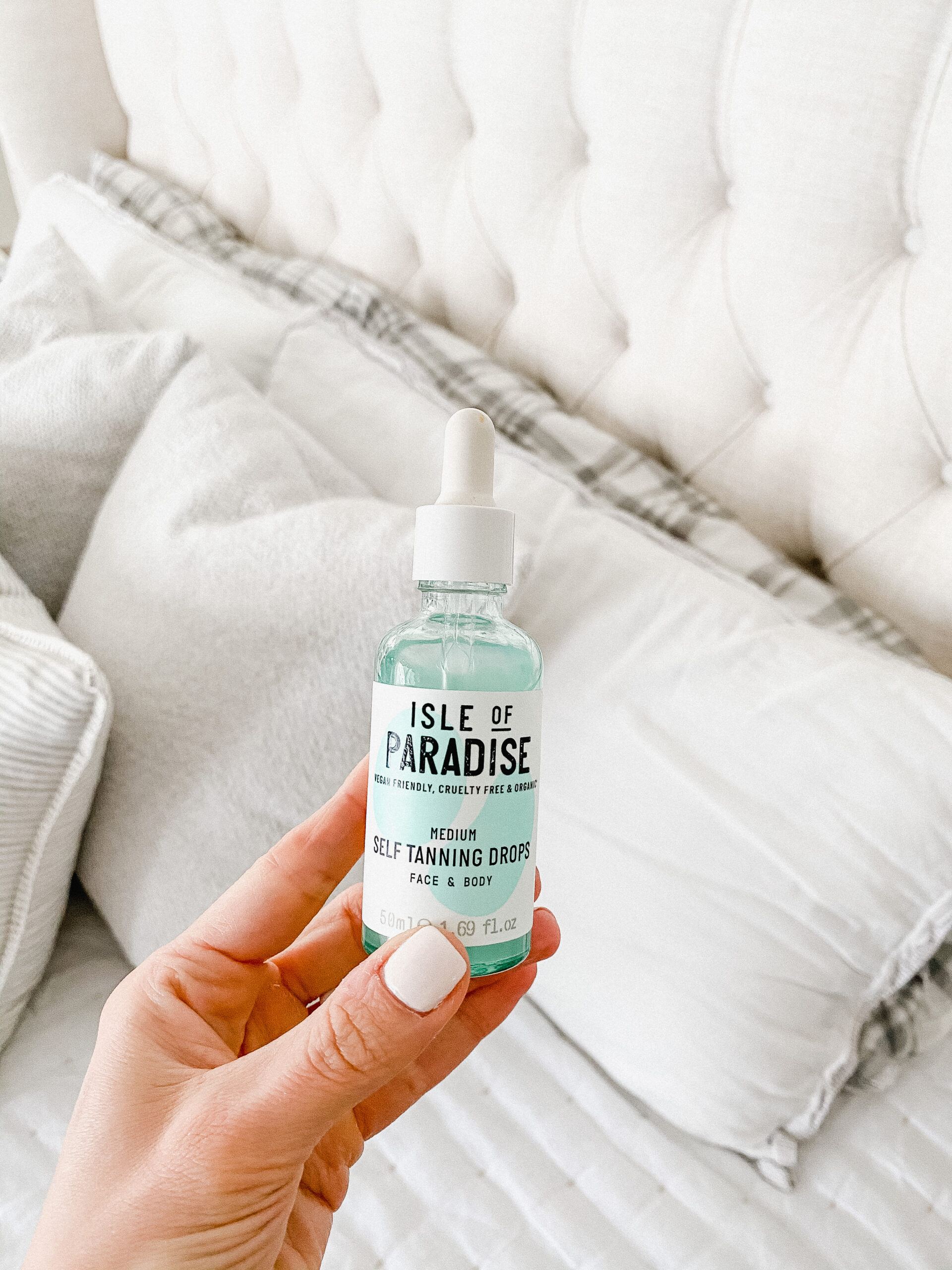 That's all I can think of at the moment! Everything is linked below for you!