Disclosure: This post was sponsored by ABC through their partnership with POPSUGAR Select. While I was compensated to write a post about ABC Selfie, all opinions are my own.
I often think that if I could choose to be born during a certain time period, I wouldn't pick current day. Don't get me wrong, I am incredibly grateful for the amazing inventors who created washing machines and dishwashers (can you tell I hate to clean?), but there are so many things about the year 2014 that make me concerned about what's to come.
Just 20 years ago I was spending my days playing outside after school with friends, coming in for a home-cooked meal, and then sitting around the table discussing everyone's day with my family. Do you know what today looks like?
I'm glued to my cell phone.
I'm pretty sure I check my phone over 200 times a day. Now, in my defense, I use my phone for my job and also for blogging (which I consider a second job). I am constantly answering emails from my office, making phone calls to patients and doctors, and also putting my blog out there on social media to help build up my stats and following. I'm grateful all of that can be done on a phone! But on top of all of that, I'm constantly on Facebook or Instagram just seeing what my friends are up to. And feeling like I can't be off the grid for too long because I'll "miss something." I check my phone ALL the time. And what bothers me the most about this? I check it while I'm with my son. I waste precious, valuable time with my son worrying about who is doing what on Facebook.
My cell phone is an addiction that I need to crack.
I can totally relate to Eliza Dooley on the new ABC show "Selfie," which airs Tuesday, September 30 at 8pm/7pm Central on ABC. Eliza is a social-media obsessed young woman who wants to give up "likes" to be liked and learn to live in the real world. So when I was challenged to take part in a social media cleanse, I knew it was just what the doctor ordered. Because let's face it, we could all benefit from a day of living in the moment and taking our heads out of our…cloud.
To prep for my cleanse, I did a clean out of all social media notifications. I turned off all notifications so I wouldn't be tempted to check the latest updates on Facebook or who was following me on Instagram every time I heard a "ding." I also made a plan for my day so I would be less inclined to slip up!
When the day was here, I'm not going to lie…the first thing I wanted to do was check my Facebook feed (how awful is that?!) but I powered through and kept busy! Throughout the day, I actually was surprised at how little temptation I had to check my feeds. Turning off the notifications really helped because my screen wasn't flashing all day, nor was I hearing recurring dings. And the best part? When I was finished working, I wasn't concerned about what was going on in everyone else's lives….I was only concerned about my life. Which involves my beautiful son. We played, read books, and had so much fun! (I do this normally anyway, but usually with a phone in my hand). We even took a short trip to the beach to feel the sand in our toes.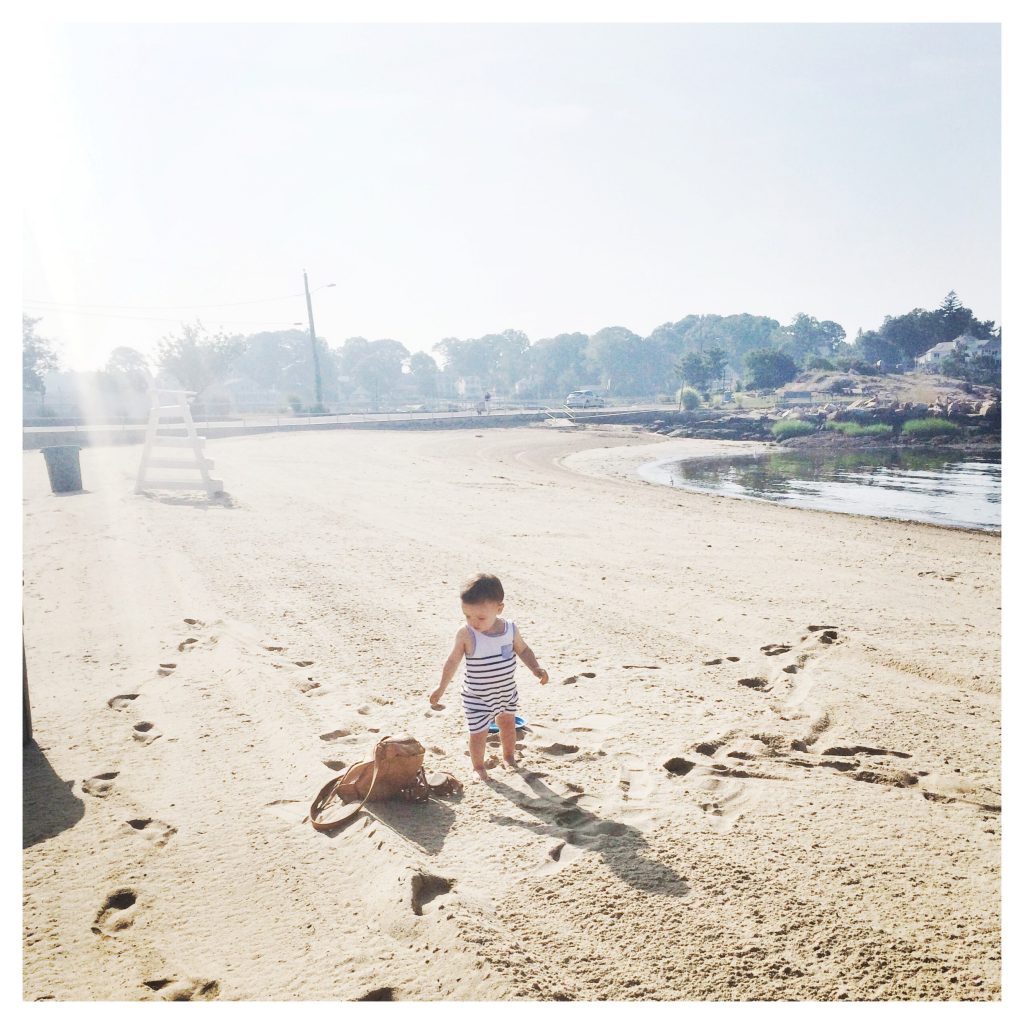 It was so freeing to NOT be tied to social media. And you know what? I liked it so much I kept it that way.
I no longer receive social media notifications on my phone. Yes, I'll check my feeds occasionally, but not nearly at the frequency it was before. I've been spending more time in the moment. More time focusing on how to be a better mother, wife, friend, and human being. And less time worrying about everyone else. It feels FREEING.
So friends, I encourage you to try this. Take a social media cleanse if you feel like it's sucking you in. Maybe you feel like you need a break, or you need to refocus your life. I encourage you to DO it. I promise you won't regret it, even if it's just 24 hours! It can help you to learn to be present, and live in the moment, one moment at a time.
Have you done a social media cleanse? Do you have any other suggestions on how to beat the feed?
Be sure to check out ABC's "Selfie" on Tuesday September 30th at 8pm/7p Central!