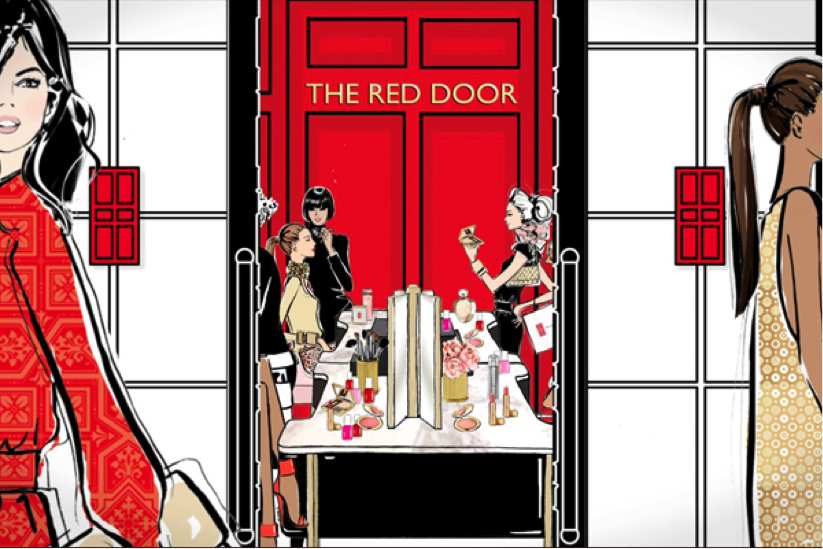 Just being real here, we can all use a break sometimes, yes? I know I've been needing one lately. Just an hour to clear my mind and not think about cleaning, bills, or picking up toys. That's why when Elizabeth Arden's Red Door Spa contacted me to try out their services, I couldn't say yes fast enough! It was the PERFECT Valentine's Day gift, and arrived just in time. I thought I would share a little bit about my experience today in case you want to drop some major hints to your husband for V-Day.
I was scheduled for their 50 minute Red Door Signature Massage, which was perfect after the day I had. Both of my kids have been sick, I'm getting over a cold, and I've been really stressed out about a million things, so I knew this massage would be a big help to release any built up tension that I usually carry in my upper back and neck. I arrived 15 minutes before my appointment, changed into a luxurious and warm robe, and relaxed in their peaceful relaxation room until my masseuse came to get me. They have a refreshment bar with a variety of snacks and beverages, and even have blankets for an extra cozy experience!
Once I was picked up for my massage, my masseuse Kat explained all of the products she would be using on me during the treatment. Each sounded incredibly amazing with ingredients like olive oil, jojoba oil, and even beeswax. There was also a delicious aroma of peppermint and eucalyptus essential oils underneath my head on the massage table. Which really helped my sinuses, seeing as I was just getting over a cold! I also really enjoyed the reflexology during the massage; I've never had reflexology before, and it was my favorite part of the treatment. My treatment lasted 50 minutes and was the most relaxing 50 minutes I've had in a LONG time. I'm convinced moms need weekly prescriptions for massages. Doctors, can we get on that?
I loved all of the minor details the Red Door Spa is sure to pay attention to throughout their facility. From the relaxation room to their locker room, they've thought about every single thing a person would want and expect from a relaxing day at their spa. The staff was so kind and attentive, and went above and beyond my expectations. I also enjoyed looking over the products they use, and would love to visit again for one of their facial treatments (the Elizabeth Arden skin care line is AMAZING).
If you're looking for a last-minute Valentine's Day gift, or want to drop some hints! (ATTENTION: MY HUSBAND), a gift certificate to your local Elizabeth Arden Red Door Spa is sure to make anyone happy!
Thank you to Elizabeth Arden Red Door Spa for the amazing experience and sponsoring today's post!