I'm often asked about our farmhouse sink when I share it on Instagram, and many of you ask where it was purchased. Our farmhouse sink is this one on WayFair, and I love everything about it! Today I'm sharing with you some of the different types and Best Farmhouse Sinks I could find!
Best Farmhouse Sinks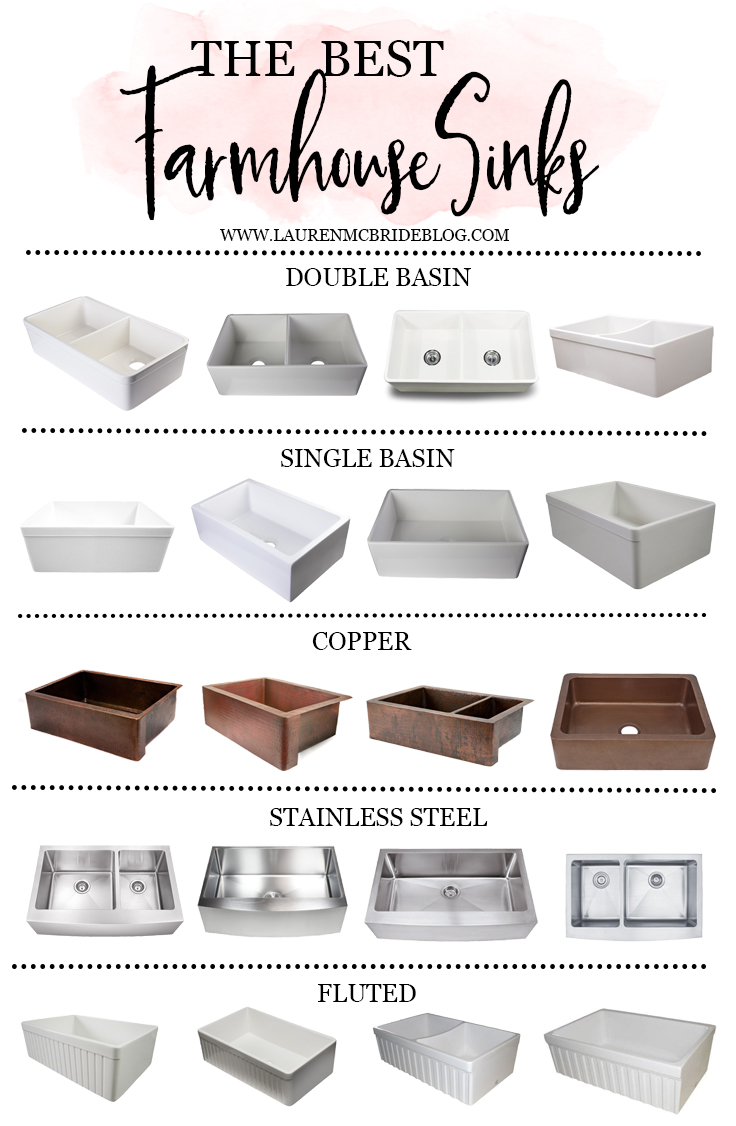 DOUBLE BOWL
SINGLE BOWL
COPPER
STAINLESS STEEL
FLUTED
Farmhouse sinks are definitely up there in price range, but completely worth the price (in my opinion). A quality sink can range anywhere from $500-$2k+. A lot of thought went into choosing our sink, and there are definitely pros and cons to having one. You can read all about why and how we chose our farmhouse sink right here. There are definitely some things to keep in mind when purchasing!
Consider sizing. Farmhouse sinks are generally much wider and deeper than a standard sink. Get out your measuring tape and frame out the size of the sink you're considering, and make sure your cabinets can accommodate it. Keep in mind their depth, because your cabinetry will most likely need to be framed underneath it! We had to have our cabinets rebuilt to accommodate the depth, and also to support the weight of the sink. Which brings me to my next point.
Consider sink support. Farmhouse sinks are HEAVY and need the proper support to hold them up! We hired an outside cabinetry company instead of attempting to do this ourselves since the entire cabinet needed to be rebuilt (doors included).
Consider placement. I didn't realize any of this until our countertop company was coming out to frame the counters. You need to decide whether your sink will be a drop-in (where the rim sticks out above the counters), an under mount (where rim of the sink is mounted UNDER the counters…this is what we have), or integral (when the rim sits flush with the counters). You also need to consider how far the sink will stick out from the cabinets. All of this needs to be determined prior to countertop placement!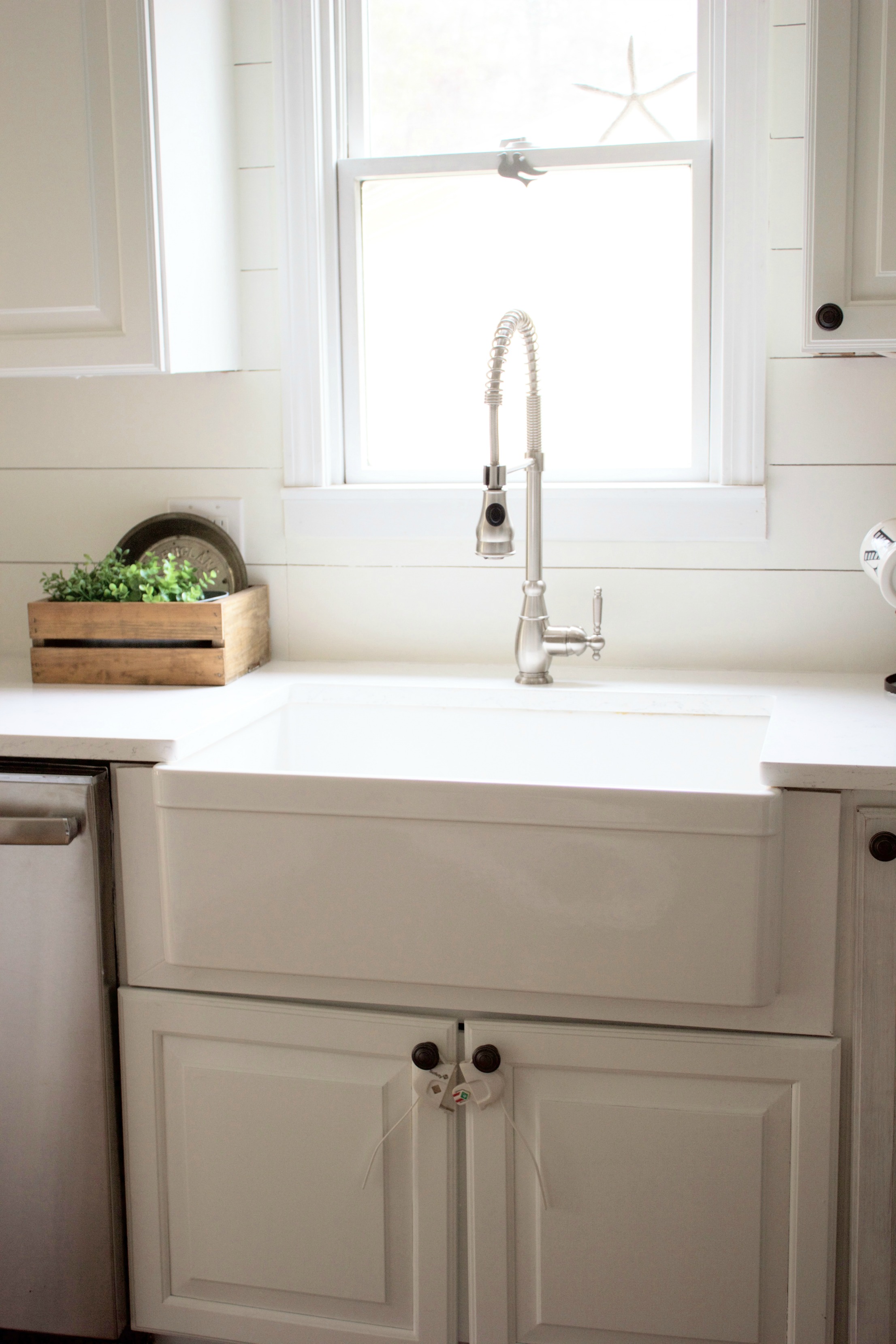 A farmhouse sink can be a beautiful addition to your kitchen, regardless of style! While they are an investment, I believe they are fully worth it.