How To Choose A Farmhouse Sink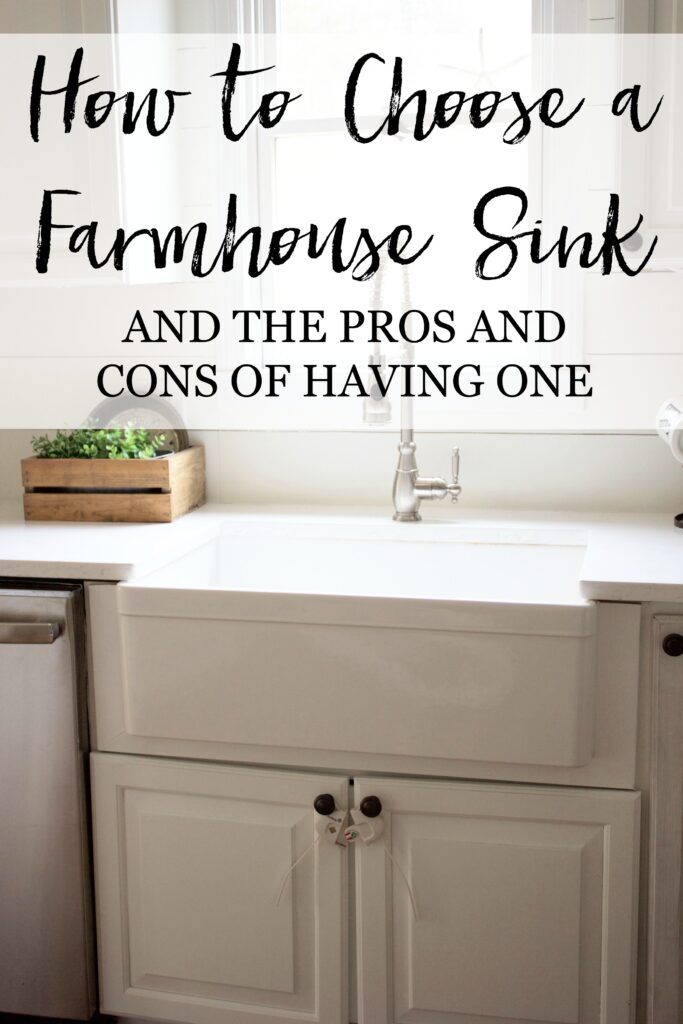 I've been pinning farmhouse (or apron) sinks onto my Kitchen Pinterest board for years now. It was something I knew I wanted to splurge on in our new home, and thankfully my husband agreed with me. Our mentality was if we were going to put the time into a kitchen remodel, then let's do it right the first time and be done with it. Since we were able to cut costs in various parts of the kitchen, we decided to splurge on the farmhouse sink. I didn't realize all that went into choosing a farmhouse sink, so I've decided to put together this post in case you're planning on installing one too. So here's my advice on how to choose a farmhouse sink, and some tips we learned along the way.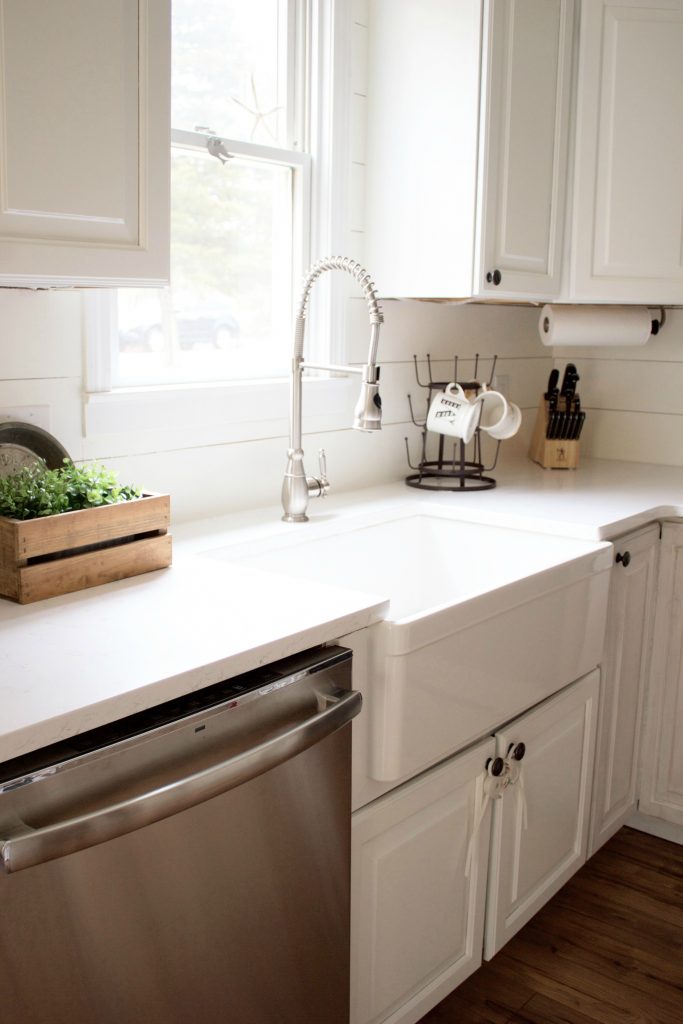 1. Decide if you want a single or double bowl. Our previous home had a single bowl sink, and now that I think about it, so has every home I lived in. It wasn't until we moved here that I got a feel for what used a double bowl sink is like. And I hated it. The old owners had a double bowl and after the first night of cooking Pat and I realized how annoying it is. We couldn't even soak a pan in the sink! It was entirely too small for anything, and we immediately decided we needed a single bowl.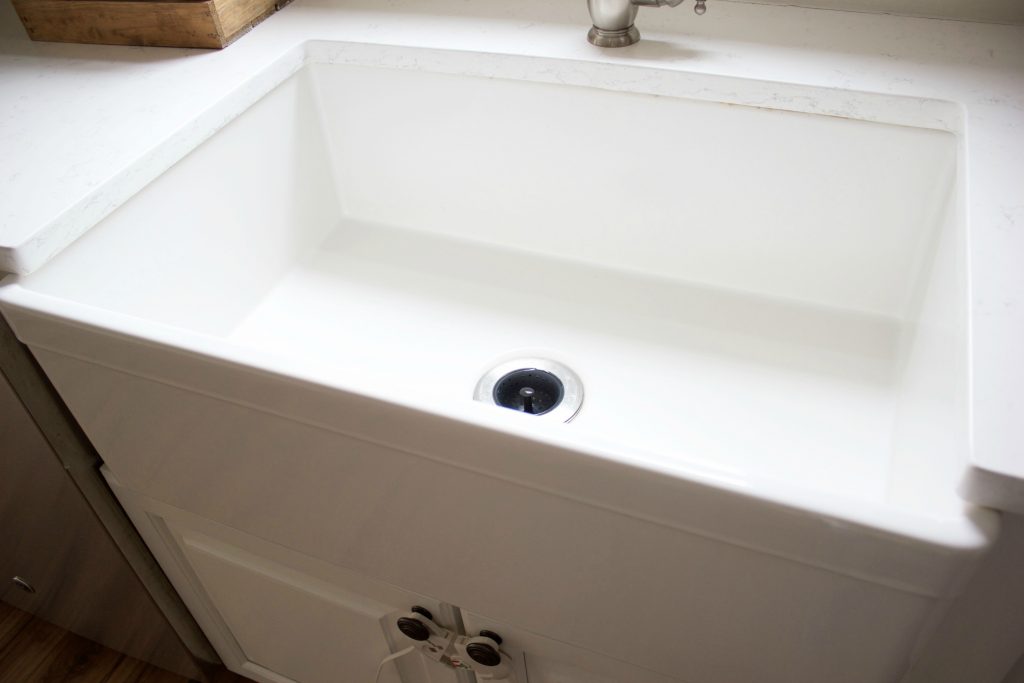 2. Decide if you want an above or under mount. Typical farmhouse sinks are under mount. Our precious sink was an under mount and I was used to simply wiping up counter messes right into the sink. The old owners of this house had an above mount, so we again decided it was an annoyance and we didn't want that with the new sink. These seem like minor details, but you want your kitchen to be conducive to your lifestyle and preferences if you can afford it. So we went with the under mount.
3. Choose the right size. It took me a bit to figure out the appropriate size we needed to fit our cabinet space. We also needed to hire a cabinet maker to adjust the cabinets for us, and I'm so happy we did because for the price of the farmhouse sink, I wasn't about to half-ass anything. But that's also something to keep in mind about sink size – the depth of the sink will determine the cabinet size underneath. The deeper the sink, the less cabinet space. We had the cabinets reframed and our sink was installed and in position prior to the countertop installation, which is important if you're having custom countertops made.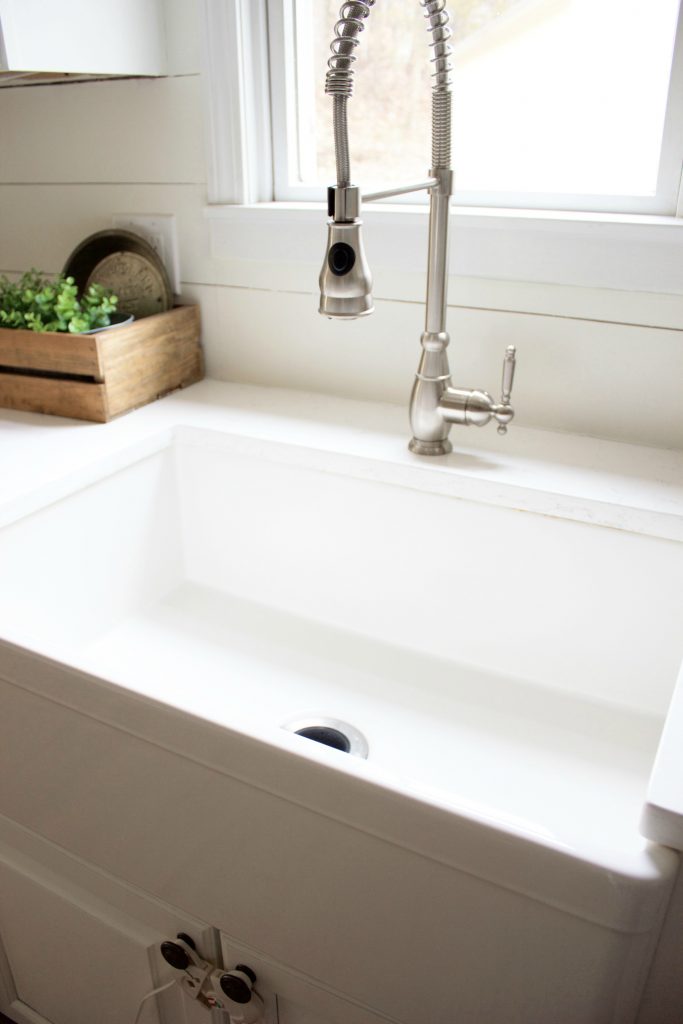 4. Choose a finish. We chose fireclay because I wanted the standard farmhouse sink style. But farmhouse sinks actually come in a variety of colors including stainless steel and copper. There are also a variety of details to choose from. I wanted very little detailing, but didn't want a plain front, so we went with a slight edge. I really, really love the look of it.
5. Shop around. We purchased our sink from WayFair and paid around $600 for it. But some sinks are upwards of $1000! There are a variety of sites to choose from, so take your time looking and make sure you're getting the best deal you can on the sink you want. But also know that it is a statement piece in your kitchen, so it is a splurge item (otherwise you would just buy a standard sink!).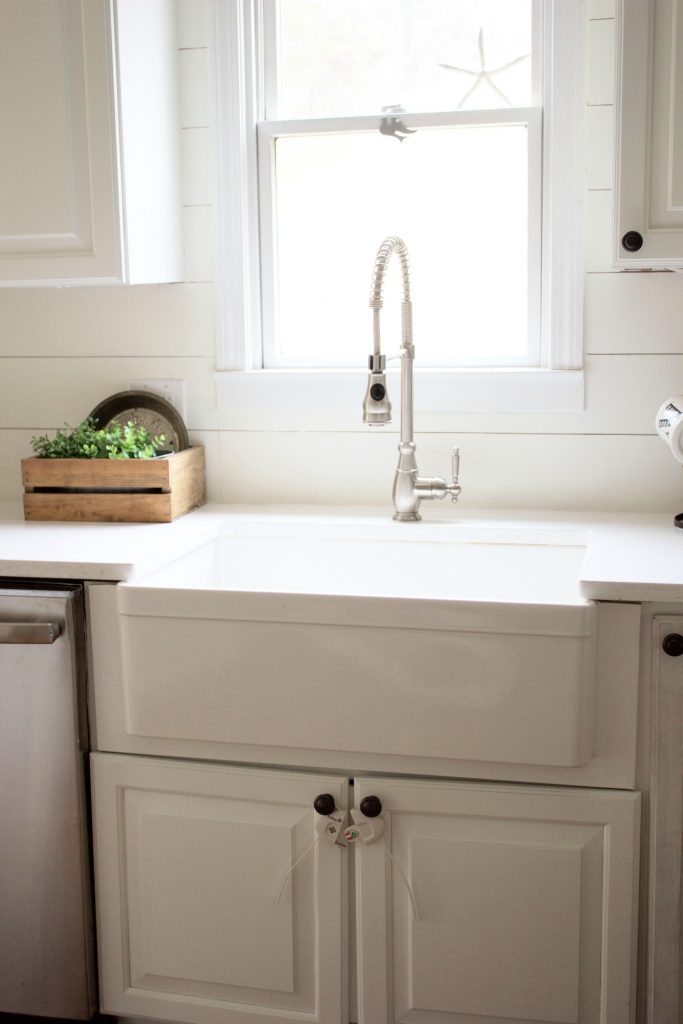 Some pros and cons:
Pros: I absolutely LOVE my sink. It's gorgeous, ridiculously large, and has held up beautifully the past few months. It can fit an insane amount of dishes, and while I don't cook like some people, my mom tells me it's amazing while cooking. It's the statement of our kitchen, and I've yet to regret investing in it.
Cons: Because it's so large, food can get caught up in the sides of the sink; therefore having a pull down faucet is necessary. Not a big deal because I love those too (again, we had one in our previous home and now we are too used to having it. Pull down faucets are a necessity for us), but something to keep in mind. We went with this one from Signature Hardware because I loved the look of it. That's seriously it. There's no other con.
Overall, I am so thrilled we went with this fireclay farmhouse sink. It's my favorite part of our kitchen! Hopefully, this helped you with how to choose a farmhouse sink if you're in the market for one as well. Stay tuned for more house updates!