So today I thought I would share about how to paint kitchen cabinets without going totally crazy.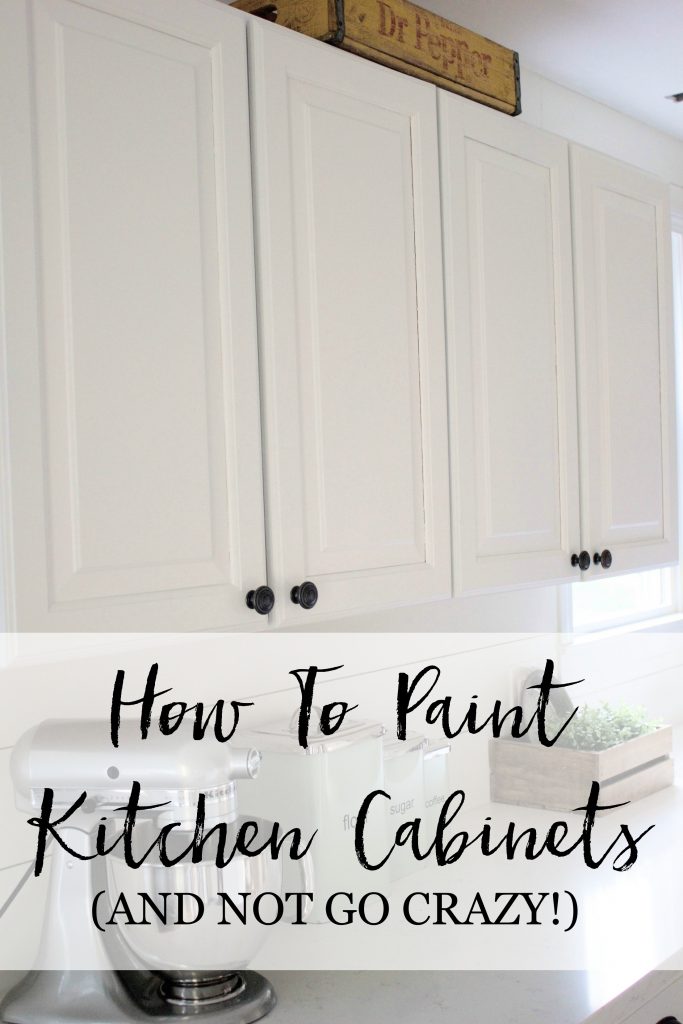 I've wanted white cabinets for as long as I can remember, so when we purchased this home I knew the oak cabinets would be the first thing to go. The cabinets had a great structure and were in great condition, so I knew a few coats of paint were all they needed to achieve the look I was going for. I knew this would be a daunting task, but it surprisingly wasn't as bad as I imagined.
How To Paint Kitchen Cabinets
I had done some major research on this process and I really love how my cabinets came out. So I truly believe this is the best process for painting cabinets.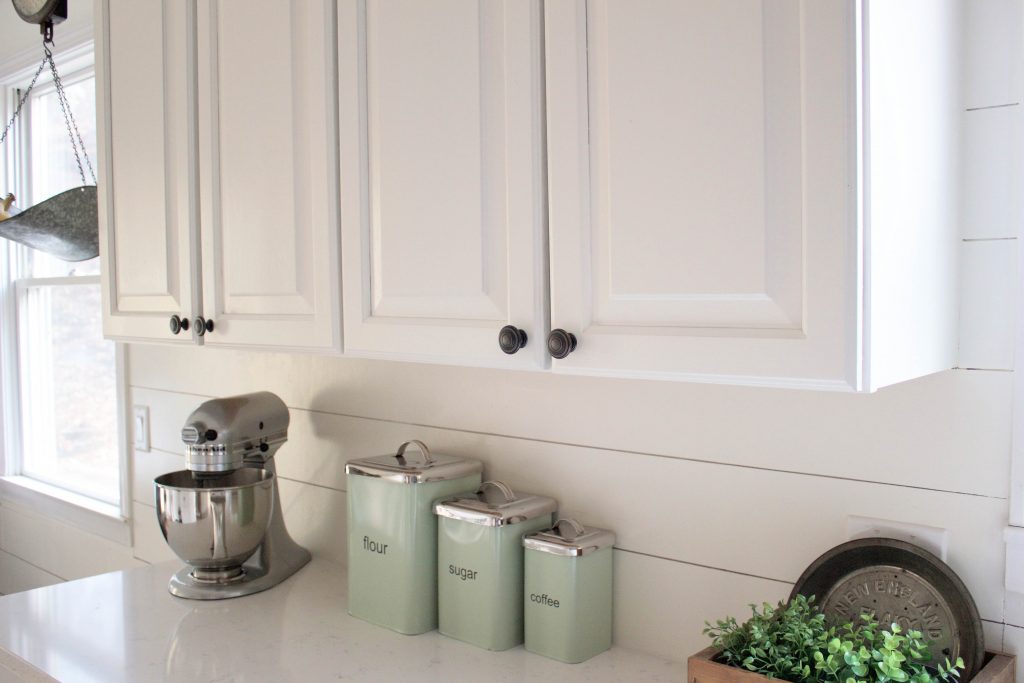 First, we removed all the doors and applied wood putty to the existing holes for the knobs and handles. Ours were going to be different from the original, so this was important. After the putty was dry, we sanded down all the doors and cabinet frame. We removed the doors to do this and used an electric sander outside. We had to sand the frame inside, of course, and yes it's messy! But necessary. This is an important step so the paint adheres.
Next, we wiped the doors and cabinets with deglosser. This is an additional step in making sure the paint adheres. This was fairly simple, but I definitely recommend using gloves and opening up all the windows when wiping down the frame, since that can't be done outside.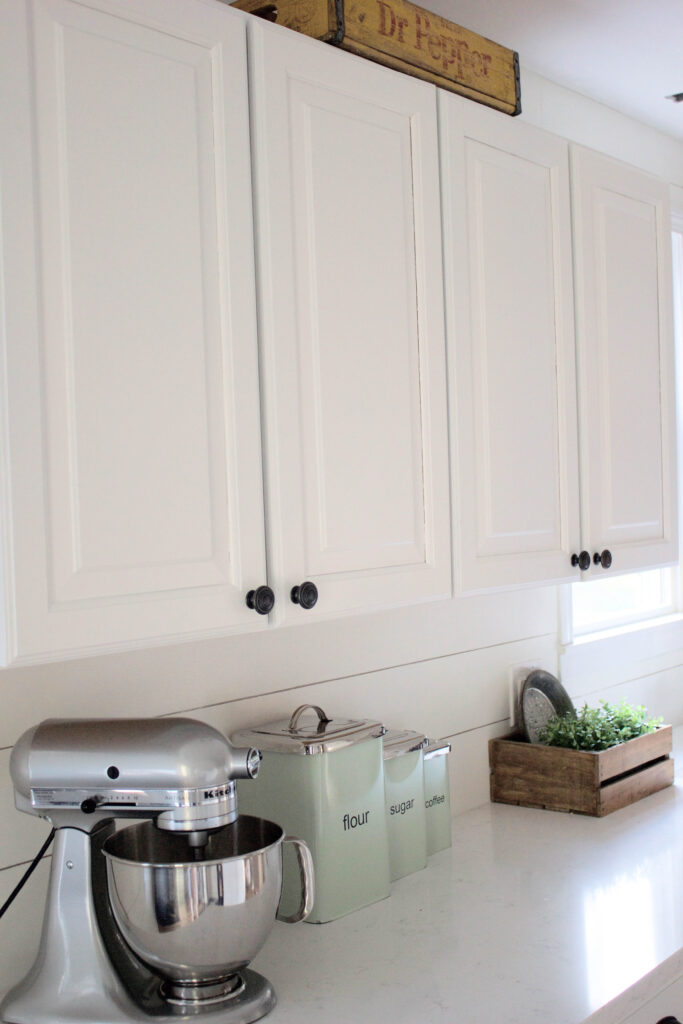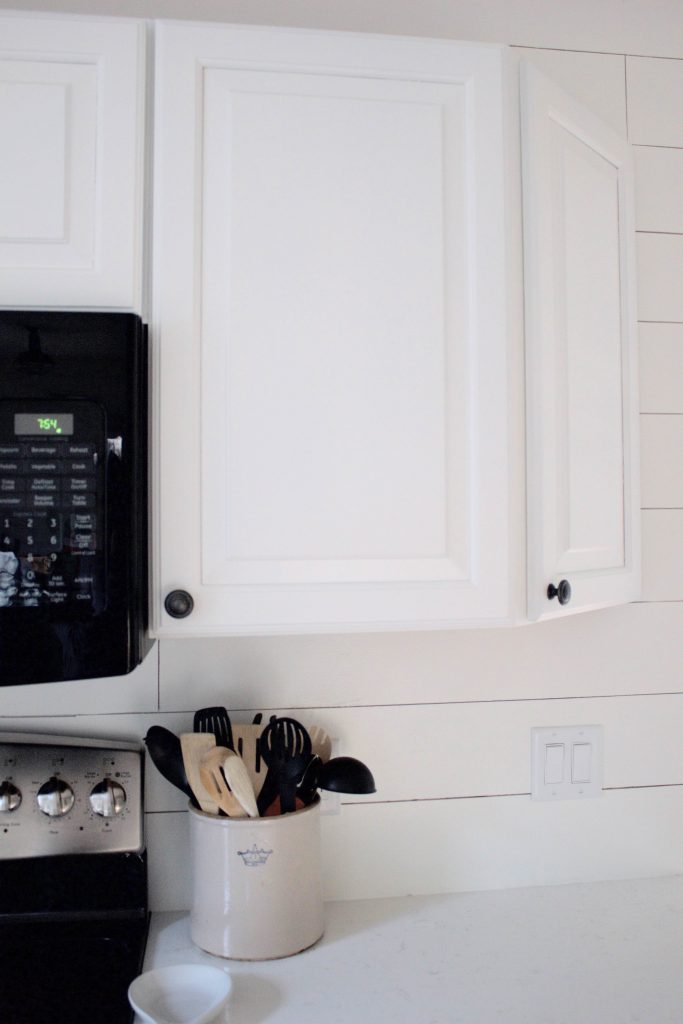 Next up, we painted a cost of primer. Again, a key step. Definitely time-consuming because of how many cabinets we have, but we wanted to make sure we were only having to do this once!!! I always use Kilz primer because that's what I've worked with before. Since I was pregnant when we did all of this, we had a friend do it for us. We had him prime the front and back of the doors as well.
After the primer was dry, I hand painted the cabinet frames. This was really the only way since we needed our kitchen to be functioning in the process. It was time-consuming, but really not that bad. I had done a LOT of research on cabinet paint and settled on Benjamin Moore Advance paint in a satin finish. It can be custom mixed to whatever color you'd like! We chose Benjamin Moore Simply White. Another option was the Benjamin Moore Impervo paint, but it's an oil based paint and the gentleman at my local paint store said the fumes are stronger than primer. Since we have a toddler and I was pregnant at the time, I chose the Advance which was water based paint and had little to no fumes. Both of these paints are self-leveling which is the key to getting that smooth cabinet finish. At first, I wasn't crazy about how it looked! But once it leveled out, I was incredibly impressed. There are no brush strokes whatsoever, and it doesn't have that "painted" look. I highly recommend using Benjamin Moore Advance if you're painting cabinetry in the future.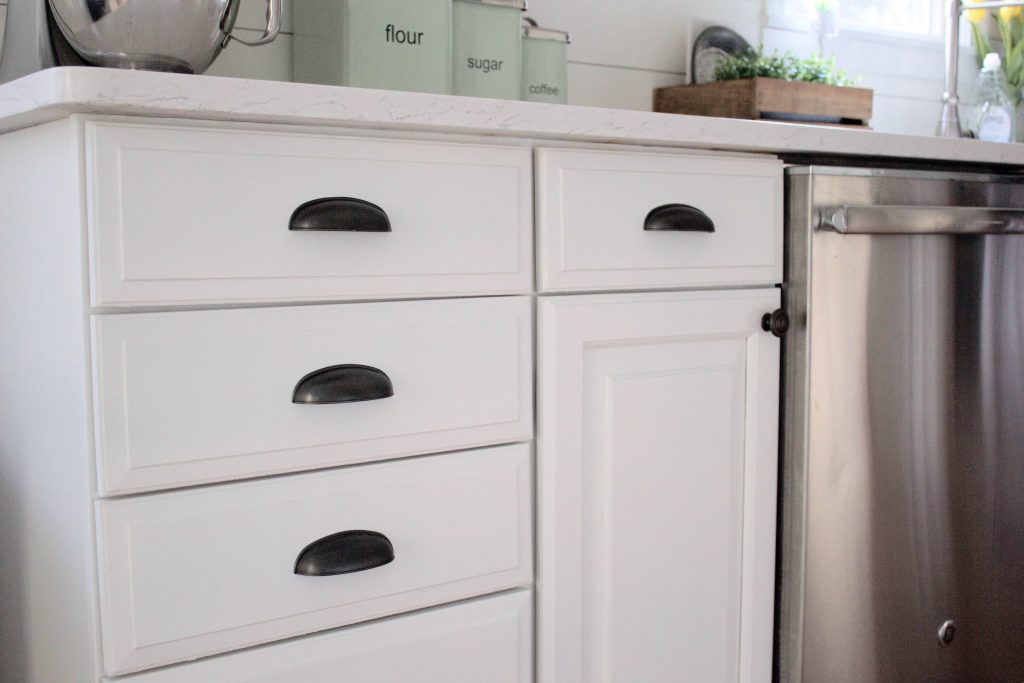 For the doors and drawers, we had a friend use the same paint but applied with a paint sprayer for an even smoother finish. I bought this one off Amazon and it worked great. We applied a total of three coats to make sure they were perfect. See, this how to paint kitchen cabinets thing is totally going great, without going crazy.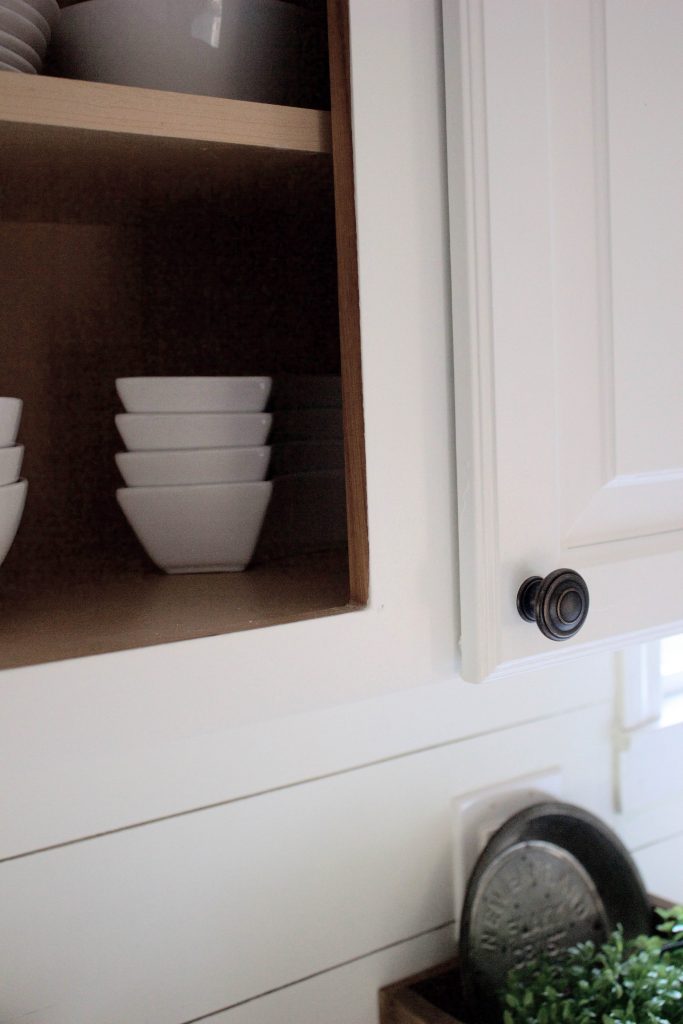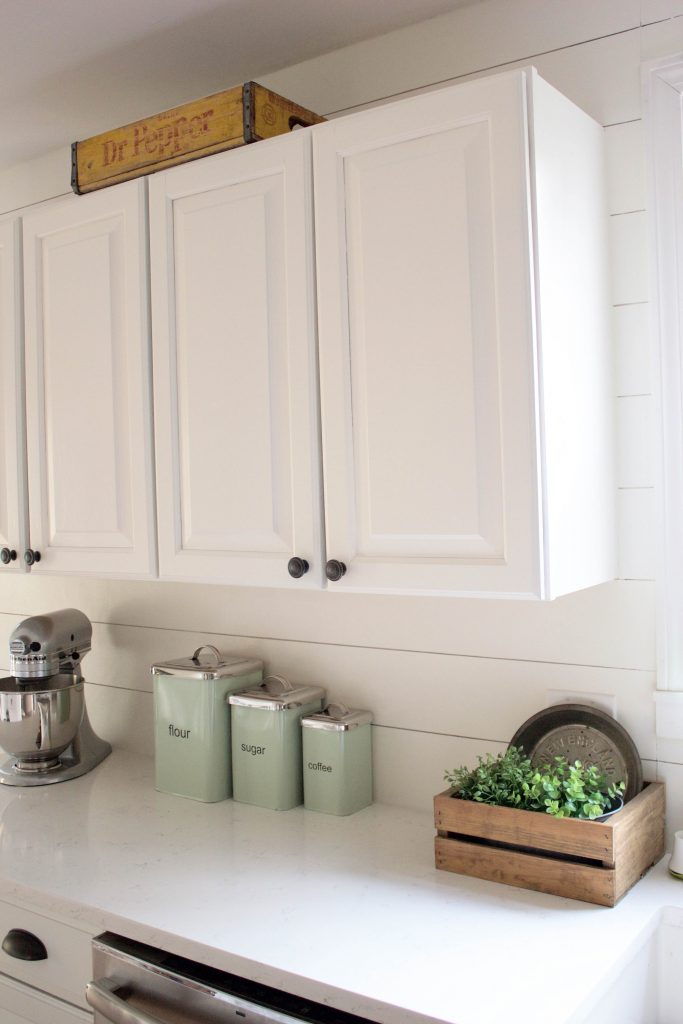 I am SO impressed with how they turned out. That paint is seriously perfection for cabinets, and it turned out better than I imagined. I also think the satin finish was key because it really doesn't look painted. Standard white cabinets don't have a high gloss finish unless that's the custom look you're going for.
If you planned on doing this from start to finish in consecutive days, I would estimate about 3 days time. I suggest sanding, deglossing, and possibly priming day one, and then taking the next two days to paint. The Benjamin Moore Advance paint can says a second coat can be reapplied in 16 hours, but the gentleman at my paint store said to wait about 8. So my suggestion is doing one coat in the morning and then one coat at night. Our process took significantly longer because I was massively pregnant and working weekends, and my husband didn't have anyone to watch the kids so he could do it on the weekend. Hence why we hired a friend for the tough stuff, and did was we could at night. Overall, I am in LOVE with how they look!
If there are any questions I didn't answer about the process, comment below! I hope this helps make painting your kitchen cabinets a little less scary 😉
MORE HOME POSTS: Quartz Countertop Review // DIY Planked Walls // Pergo Flooring Install // Farmhouse Dining Room // How to Choose a Farmhouse Sink