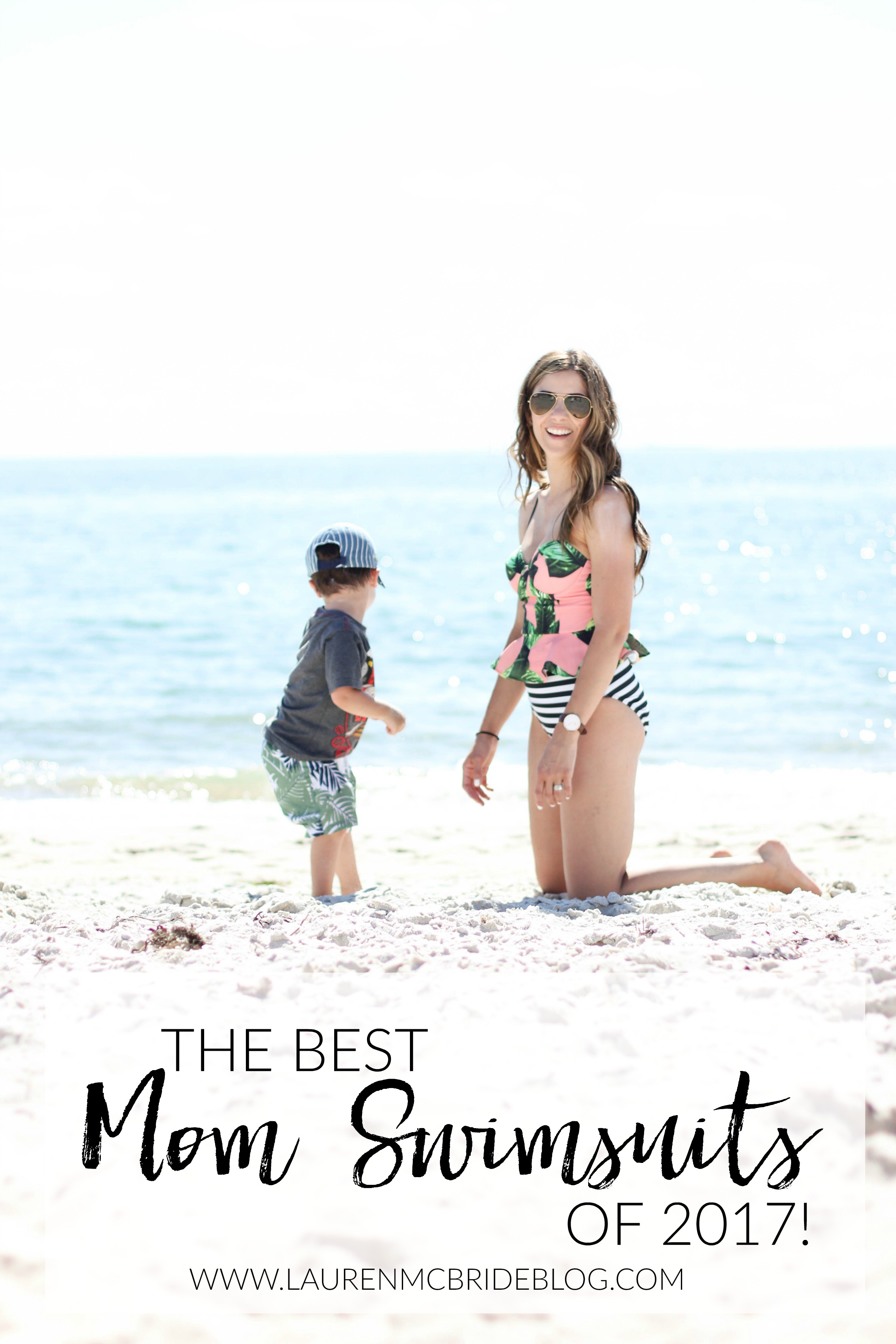 Alright guys, you asked and I'm delivering! To the best of my ability, I hope! I rounded up some of the Best Mom Swimsuits for you guys in hopes of making swimsuit shopping a *little* easier this year. I tried to include a lot of variety for every body type. There are tops made for more coverage, and some tops that I HOPE will work for you bigger busted ladies! I tried to take suggestions from you on Instagram given that I am not blessed with big boobs, and I hope I met your expectations! If there's anything additional you'd like me to add, please let me know! I also included some coverups because if you're anything like me, you love a good coverup. There's quite a few on there I'm purchasing myself! I've broken down suit style by type, and I'll be sure to add to them when I find more.
Best Mom Swimsuits
ONE PIECE

BIKINI

TANKINI

LARGE CHESTED

COVER UPS

Also, who loves some Amazon Prime? These suits below are ALL on Amazon!
Coastal Blue Shirred V-Neck
La Blanca Ruffled One Shoulder One Piece
La Blanca Multi Strap Back One Piece
Michael Kors Deep V Twist Halter One Piece
Mom Maternity One Piece Halter (For the pregnant ladies out there!)
La Blanca Bandeau Strapless One Piece (This is actually a PERFECT suit. Might get this for myself in multiple colors!)
Cocoship Retro One Piece Backless Halter (SUPER fun prints!)
Coastal Blue Shirred Tankini Halter
Some other personal favorites/reader suggestions for swimsuit shopping!
Albion Fit. My suit above is this brand, and I'm obsessed with it. The quality is amazing, and I adore the fabric and styles available. Highly recommend, worth EVERY penny!
Lime Ricki. One of you suggested this site and I love the prices and options! The suits look like they give full coverage, and I have my eye on one I might purchase for myself.
Red Carter. Another one of you suggested this website, and while the price points are a little high the suits look beautiful! Definitely worth checking it out!