Thank you to Annie Selke for partnering with me on this incredible opportunity!
I've got an exciting rug update to share with you today! But first, if you have NO clue what I'm talking about let me do a quick recap! In July I took part in the Annie Selke Rug Design Challenge, and with many thanks to all of YOU who voted, TWO of my rugs made the top 12! This means two of my rug designs are going into production and will be available to purchase for your homes! This is such an incredibly opportunity, and I am so grateful to all of you for your support. So let's get on with the fun update I have for you!
The final artwork was submitted to the rug manufacturers last week! WOO!
One small change was made to the reversible cement tile rug, but it's actually what I had planned for all along! Instead of a stark white, it will be more of an ecru color. I prefer this because 1. easier to hide dirt 😉 and 2. I've always felt it looks much better in a room. What I'm MOST excited about is the material this rug is being crafted in. Guys…it will be made from PET, which is environmentally friendly because it's created from recycled plastic bottles AND IT'S WASHABLE. Did you read that?! Washable!!! It's an indoor/outdoor material!! I actually got to feel the material myself when I visited Annie Selke's 33 Main in Lenox, MA this past week and I'm SO EXCITED to see this rug fully developed. The material is soft, which makes it perfect for any indoor room. Soft, washable, reversible…total family friendly rug!

No changes were made to the design of my sea-inspired rug! This rug will be wool tufted, which is exactly what I had envisioned as well! I also saw examples of wool rugs when we were in Lenox, MA this week, and I can assure you it will be great 🙂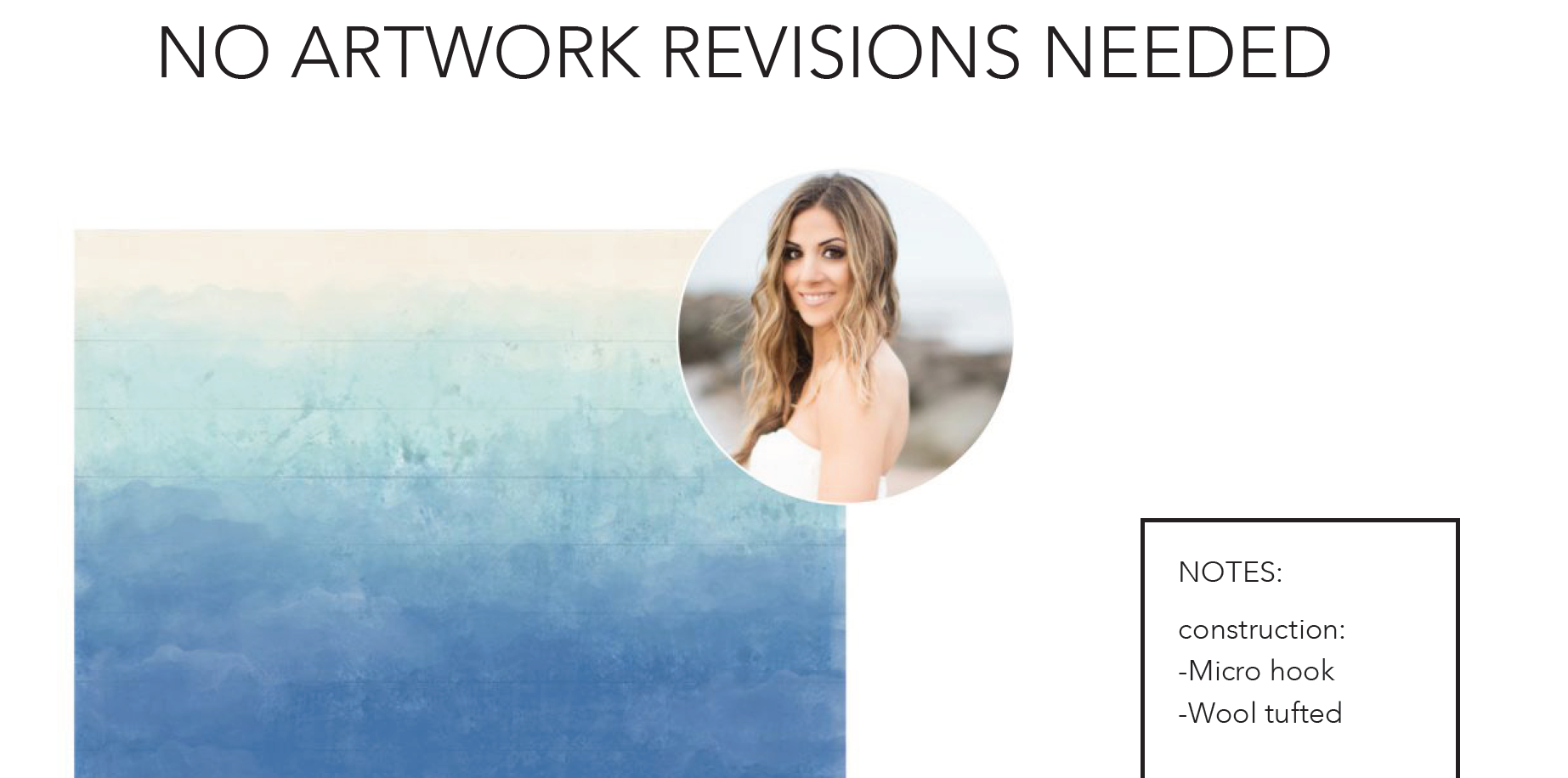 The best part? Samples arrive in SIX weeks! I'll be heading back up to Lenox to see them in person, and you know I'll bring you all with me! Stay tuned!