Thank you to Living Proof for sponsoring today's post!
We all love trips to the hair salon, right? It's an hour and a half of peace and quiet for me (or chatting with my stylist who I LOVE so much), along with a head massage and some else doing the dreaded task of blow drying my hair. But the truth is I can't afford to pop in for a blow out outside of my normal hair appointments, and sometimes a girl's gotta blow dry her hair (I try to avoid it at all costs, but it's inevitable at times!). Today I'm sharing my tips on How to Get a Salon Quality Blowout at Home! With a little practice and the right products, you can do it just like your stylist, leaving your hair looking soft, smooth, and ready to go!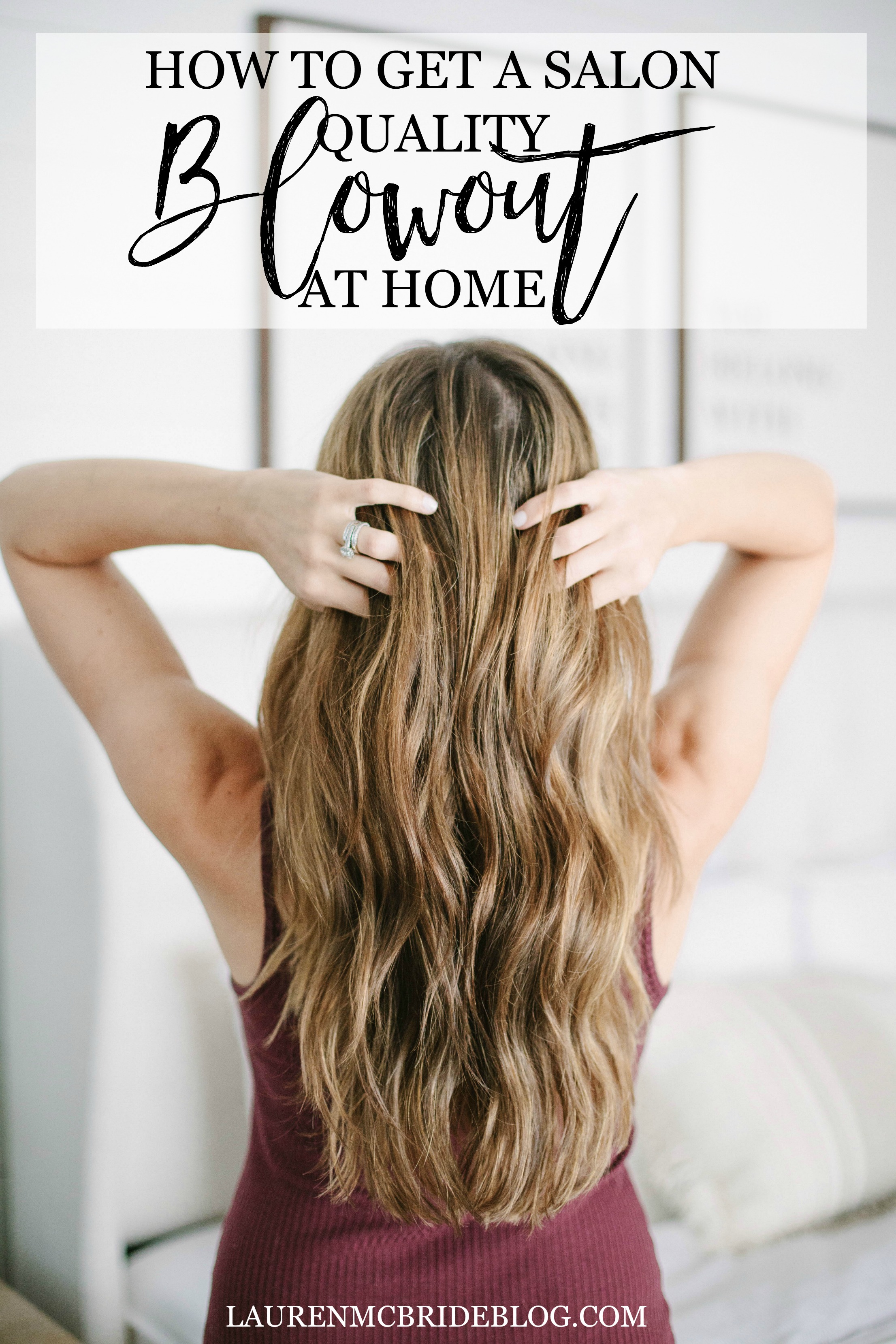 Prep your hair. It sounds silly to mention shampooing and conditioning, but blowouts always look better on freshly washed hair. Before I wash, I've been trying out Living Proof's Timeless Pre-shampoo Treatment. Since moving here two years ago, I've made some changes to my hair routine because we no longer have city water. We have a well, which means we're always battling hard water (even with use of a softener!). My stylist recommended adding a pre-shampoo treatment to protect my hair color, and it's really made all the difference in how my color holds up.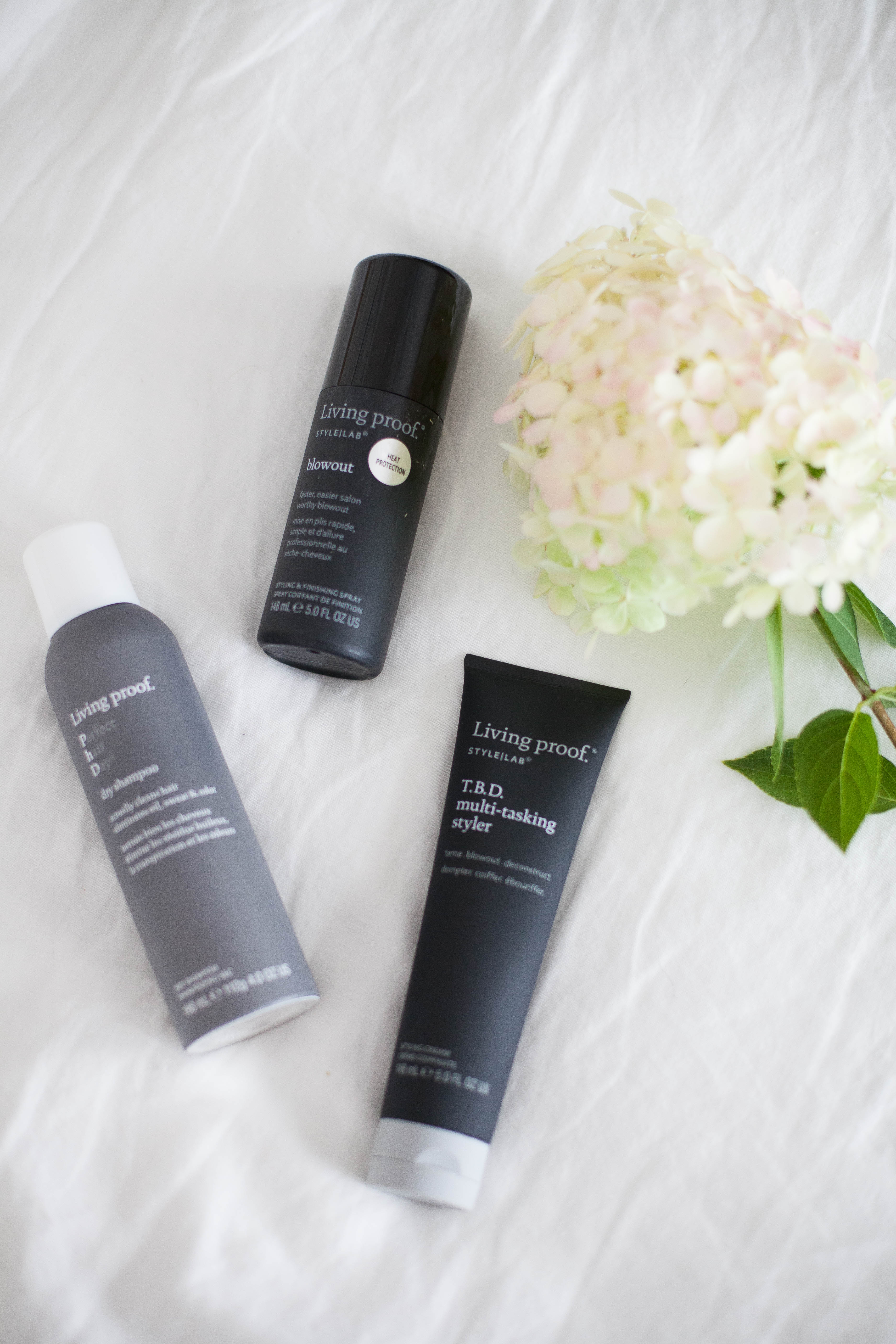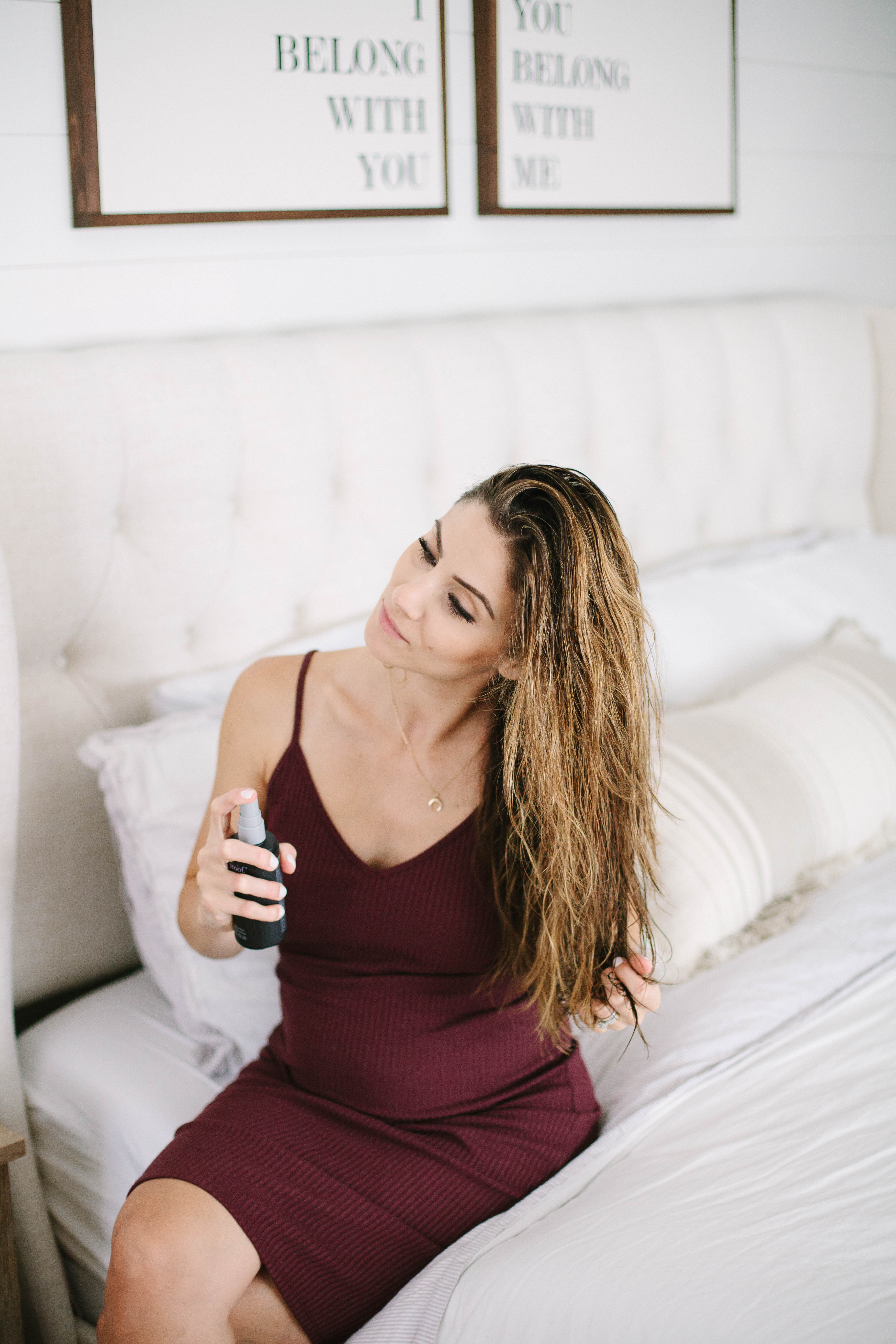 Apply styling products. After I wash and condition my hair, I comb it out using my favorite wet brush and then apply my styling products. Heat protection is a big deal for me, especially when I plan to blow dry my hair. Living Proof's Style Lab Blowout spray not only offers heat protection (up to 450 degrees!), but also helps speed up the drying process. It reduces the amount of brushwork needed to shape your style, making it faster and easier to blow dry your hair. I also like to use a styling cream, and I'm currently loving Living Proof's new Style Lab T.B.D. Multi-Tasking Styler. It offers many styling options, but I prefer to apply it to damp hair right before I blow dry. It helps my blow out and curls last longer! It can also be used to tame bed head, smooth out hair, or deconstruct beachy waves. Multi-tasking!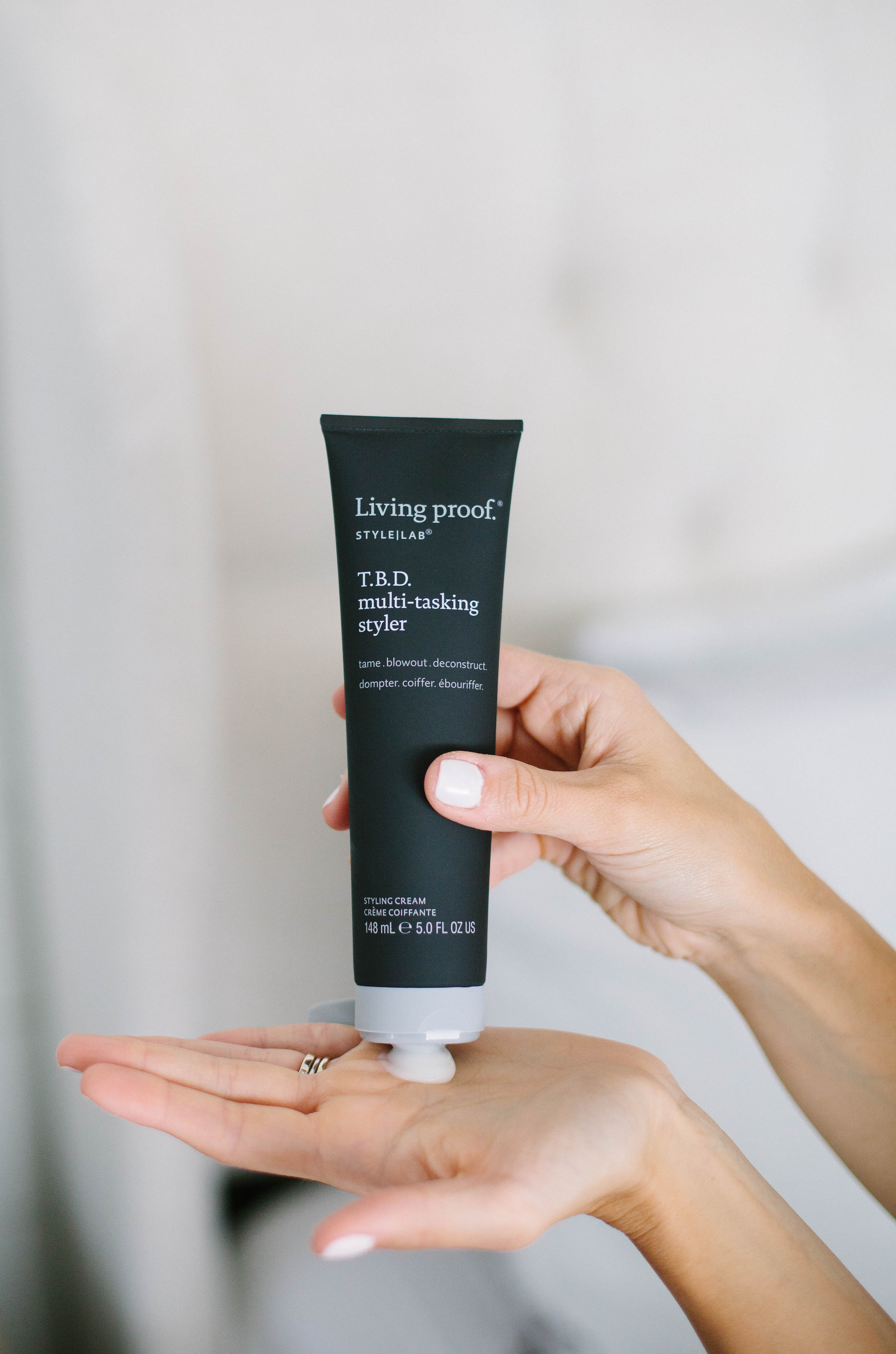 Slightly dry your hair (without a brush!). This is a personal preference, but I like to get most of the moisture out of my hair before I start actually styling. It's just easier for me to use a brush this way. I aim the blow dryers down the hair shaft to avoid any frizz, and I ALWAYS use the nozzle on the blow dryer. Once it's mostly dry, I'm ready to style.
Section small portions of hair. I've found that sectioning my hair into small portions helps me achieve the best blow out. If I have too much hair in the brush, it makes it harder to move and takes longer to dry!
Start drying! Using a round brush, I section from the bottom and work my way up to the top of my head, holding the blow dryer close to the hair (again, with the nozzle attached) and moving the blow dryer down the hair shaft.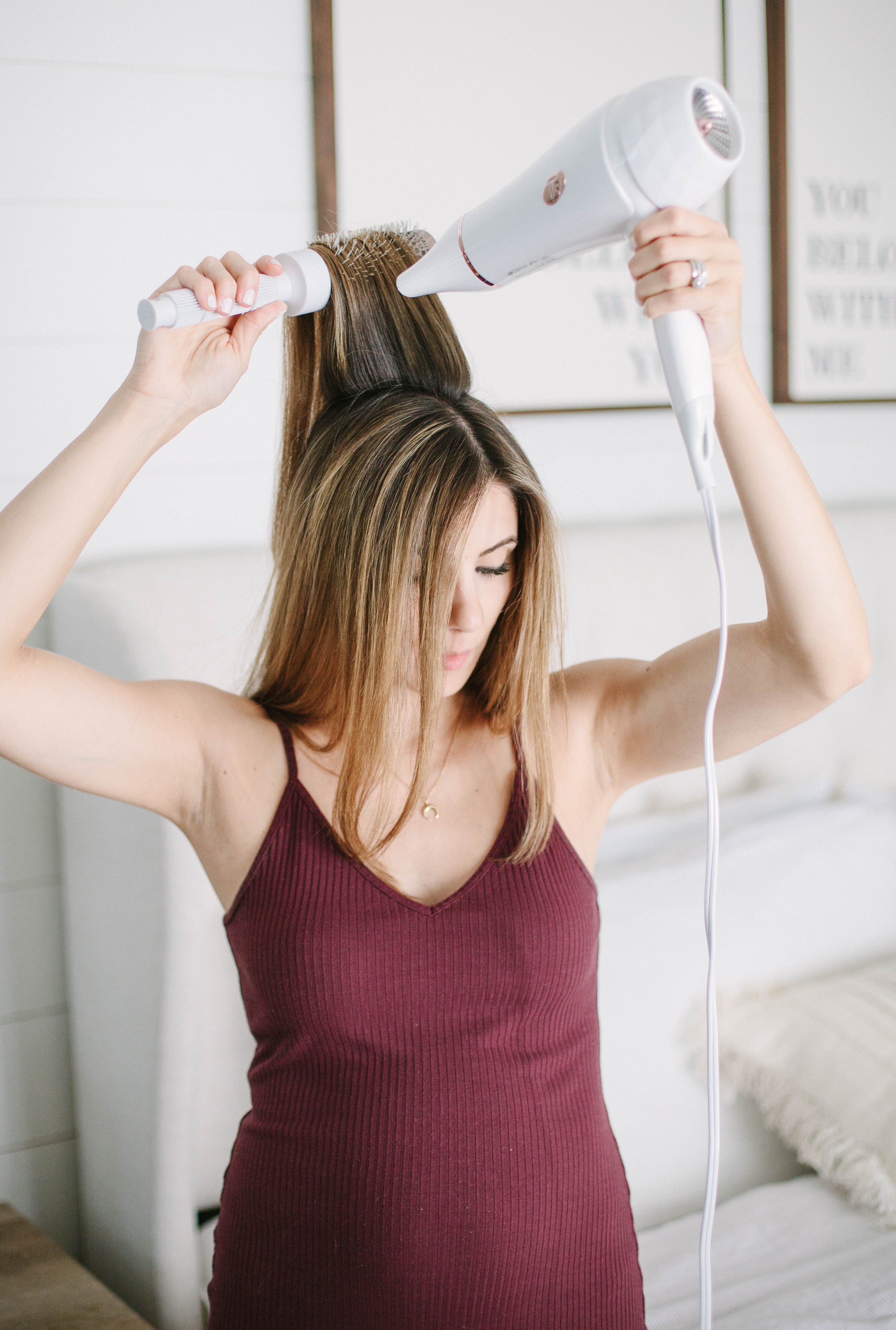 If I want more volume, I'll lift my hair up with the round brush and focus the blow dryer at the root of my hair for a few seconds. I do the mainly at the crown of my head for a little lift! The heat is never on my hair for more than a few seconds!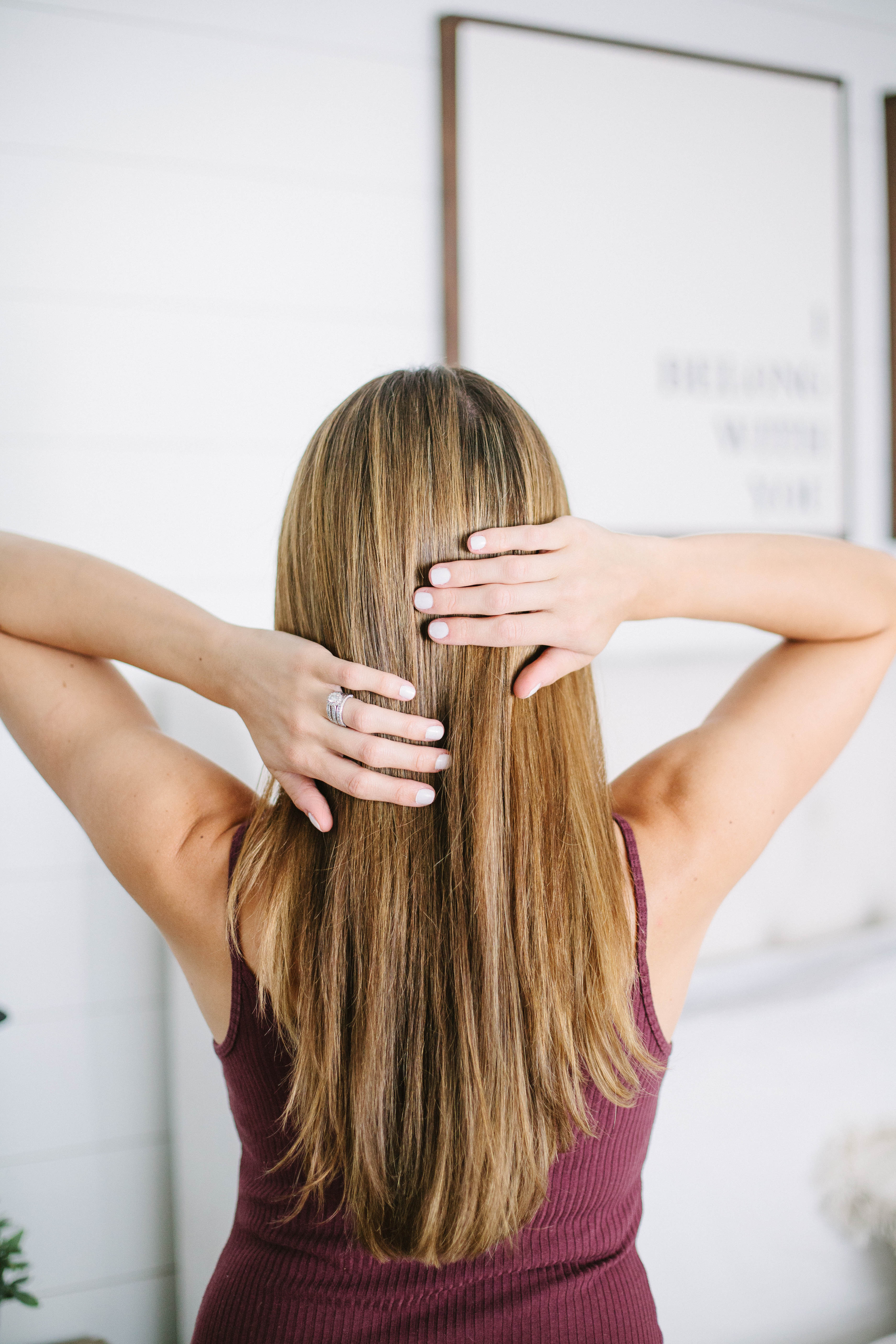 I rarely wear my hair straight, so I'm usually curling it after this (you can see my recent video on how I curl my hair right here). That's where the Living Proof T.B.D Multi-Tasking Styler comes in handy once again. Sometimes I'll use it to break up my waves, giving them a more deconstructed and beachy look. I like that there's multiple uses for one product! Once complete, I'll finish off the look with Living Proof's Style Lab Flex Shaping Hairspray. I prefer a flexible hold because I'm usually running my fingers through my hair (and if not me, one of my kids!).
I typically wash my hair every 2-3 days, so on the days I'm skipping a wash I've been using Living Proof's Perfect Hair Day Dry Shampoo. This dry shampoo actually CLEANS the hair while eliminating oil, sweat, and odor. I talked about how I made this switch a few weeks ago, and I'm still really liking it!
These simple tips should help you achieve a salon quality blow out right at home! Check out Living Proof's entire revamped and re-launched Style Lab line for your BEST hair – these products surely have made all the difference in my own hair quality!