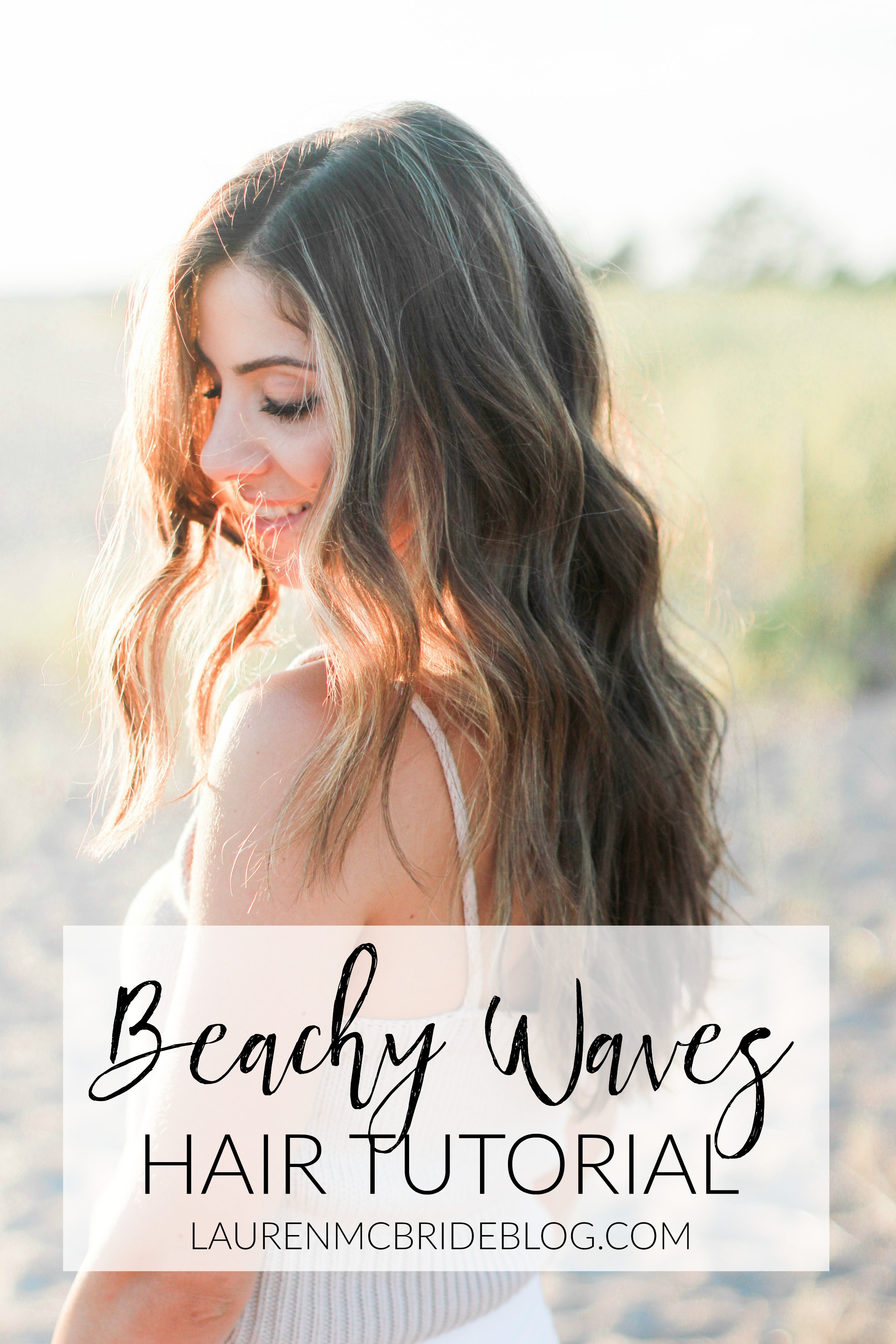 TODAY IS THE DAY!
I'm so excited to have *finally* got my ass in gear and filmed my Beachy Waves Hair Tutorial for you guys! Many of you have asked over the course of the past few months how exactly I curl my hair, so today I'm sharing it with you! This tutorial goes in depth on the tools I'm using and how I use them to achieve my beachy waves. I'm all about messy hair (because, really, who has neat hair as a mom?), and this look is super care free with minimal effort.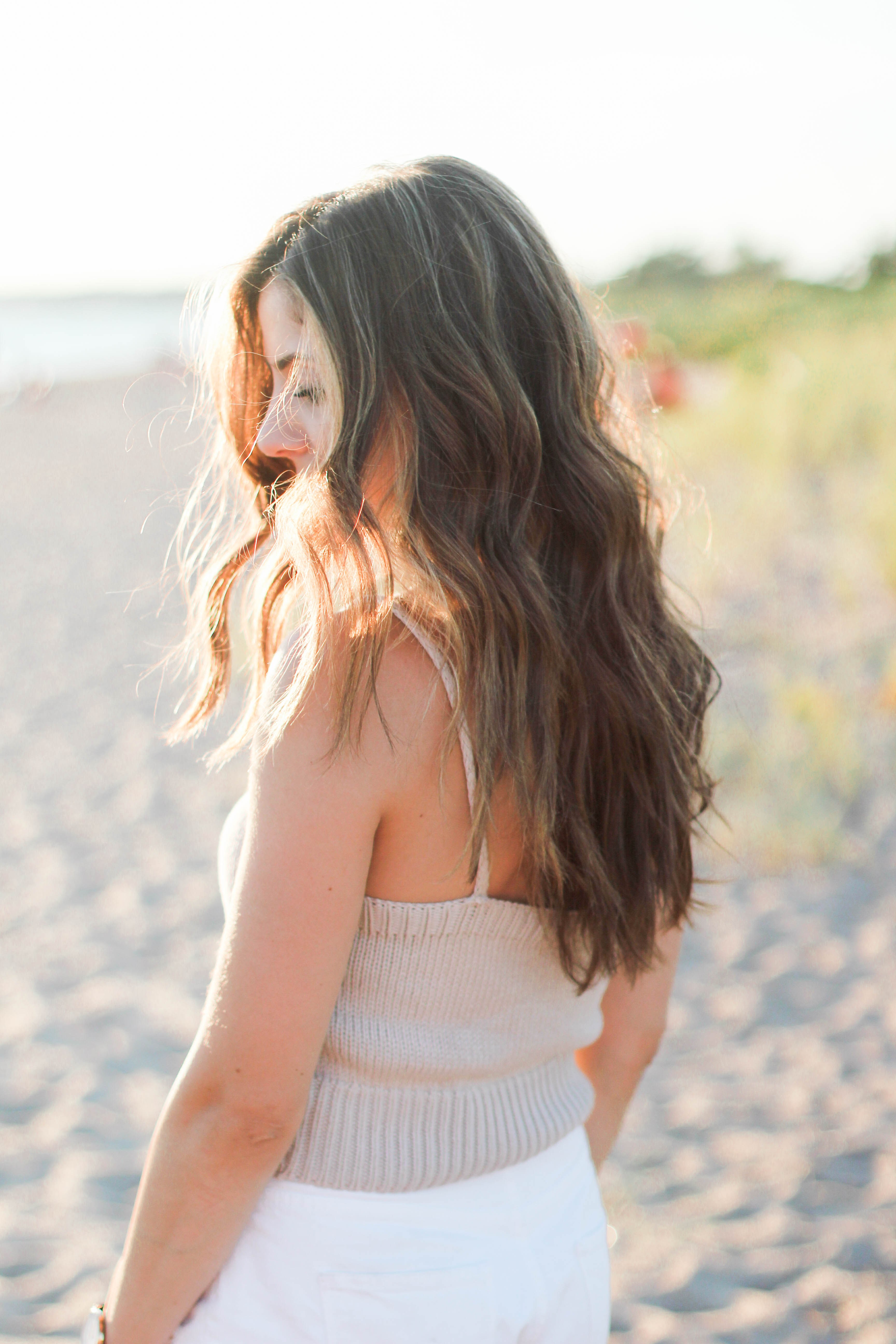 Beachy Waves Hair Tutorial
The product I'm using is the t3 Whirl Trio, which I recently shared with you guys over on Instagram. The verdict is in, and I love it! I'm using the smallest straight barrel in the set. I know the price tag is high, but I swear the curls last longer than with my previous curling wand. I like the cool tip (no more frying my shoulder), heat control setting, and automatic turn-off feature (my last one didn't have either of those!). I have a straightener from t3 thats from 2010 that STILL runs good as new, so I can promise you it's worth the investment. I've never had an issue with any of their products (I use their hair dryer, too), which says a lot because I've needed to replace other brands I've tried in the past a little too frequently.
I'm also showing you how I add some texture to my hair with Kenra's Platinum Dry Texture Spray, and finishing the look off with Living Proof's Flex Shaping Hair Spray. This one is great for a flexible hold. I run my fingers through my hair a lot, so I don't like any sticky or heavy hair sprays. I swear this one feels like you have nothing in!
WATCH the hair tutorial below…I promise it's easy! And let me know what other videos you'd like to see in the future! 🙂