Thank you to The Container Store for sponsoring today's post!
I've got an exciting post for you today! If you know me well, you know that wrapping gifts is my FAVORITE part about the holidays. I spend a lot of time putting thought into each gift because I love to get creative and make each one unique! Today I'm partnering with The Container Store to share some Simple Gift Wrapping Tips you can use to make your own gifts stand out among the rest!
Simple Gift Wrapping Tips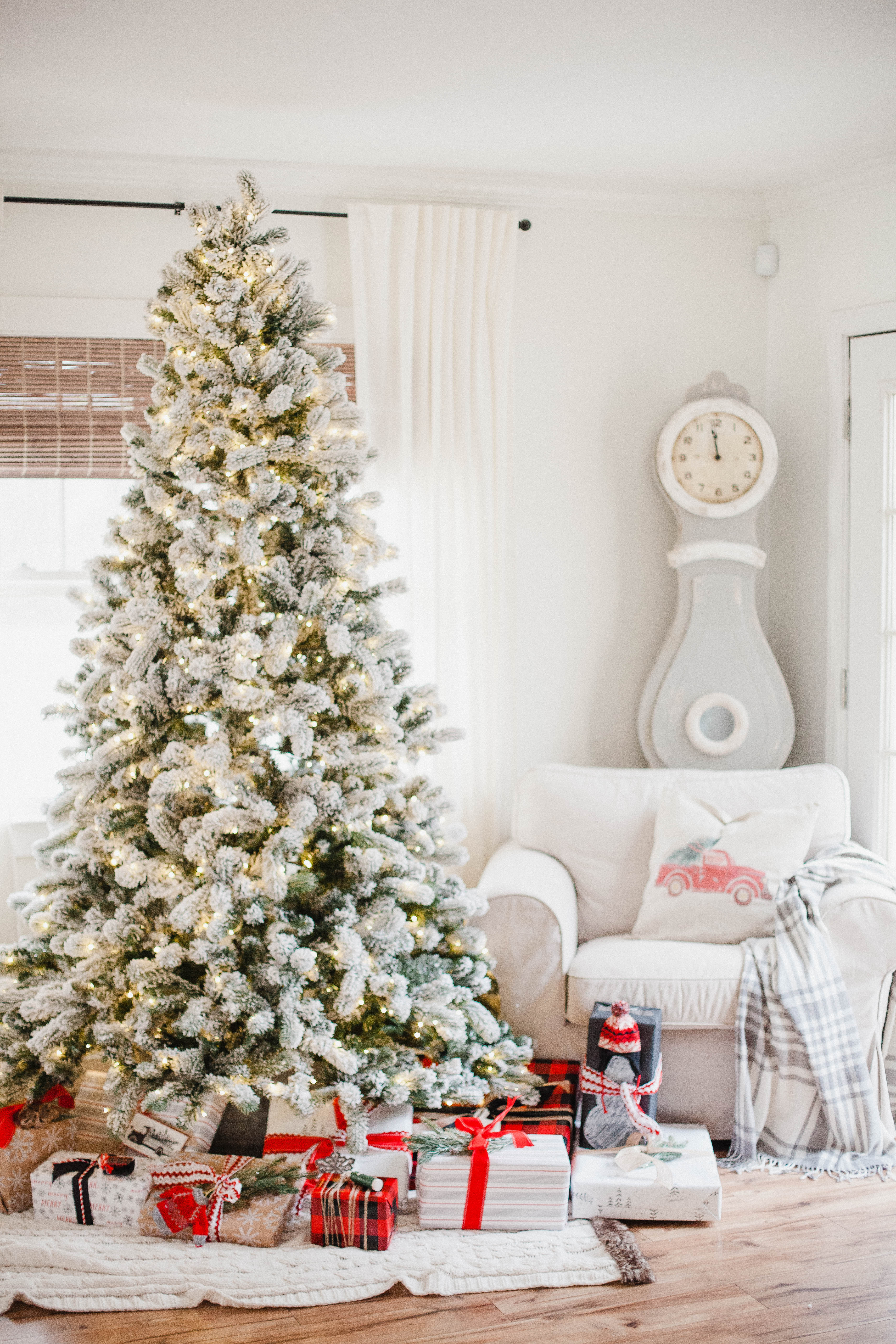 1 // Mix and match your wrapping paper.
I like having at least three different styles of paper that compliment each other, as I feel like it adds variety under the tree! The Container Store actually helps you with this by having papers in various themes! Simple shop by theme and get everything you need right in one spot! I loved this adorable buffalo check gift wrap, and the simple black and white print options. They also have a variety of gift boxes in themed prints, too!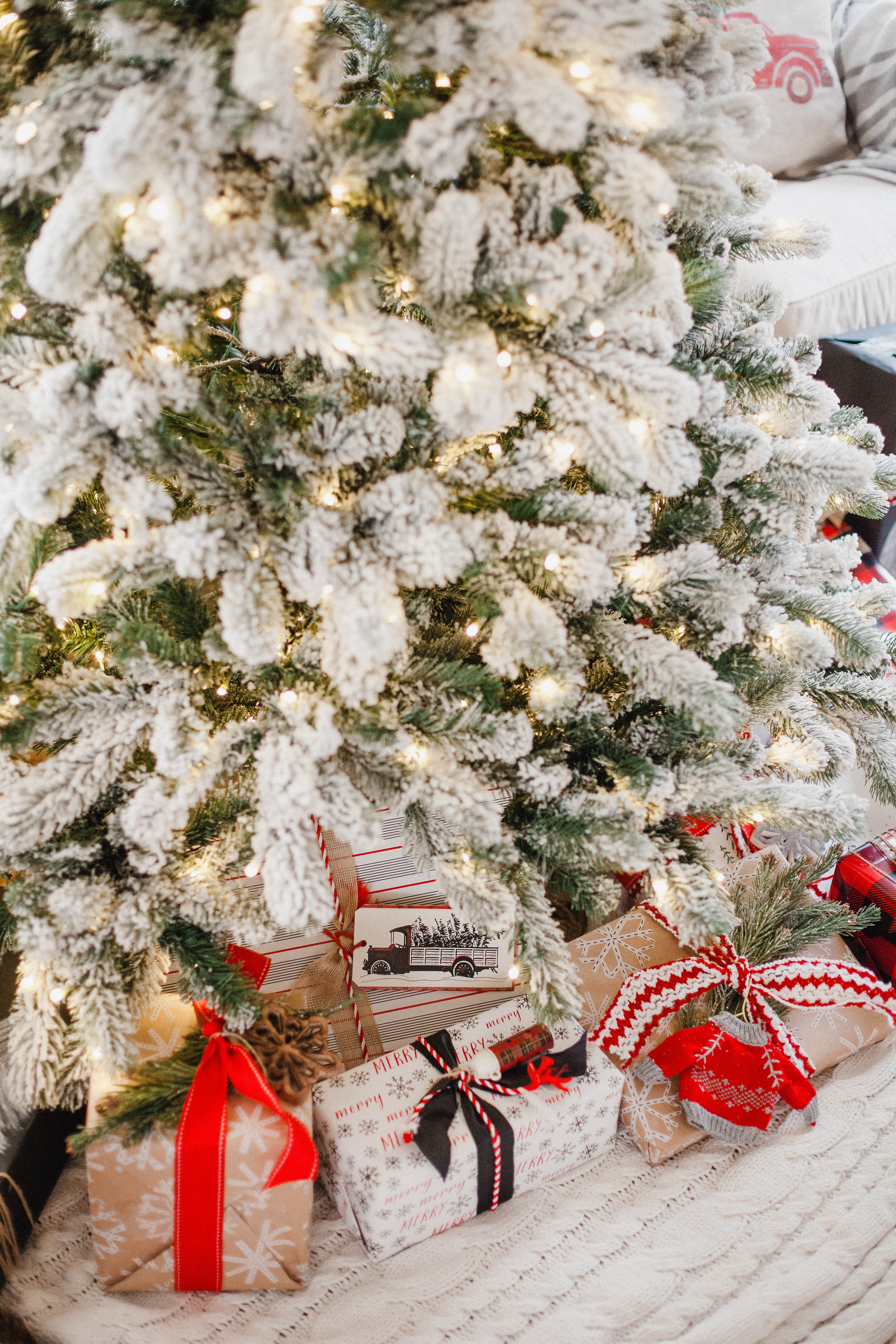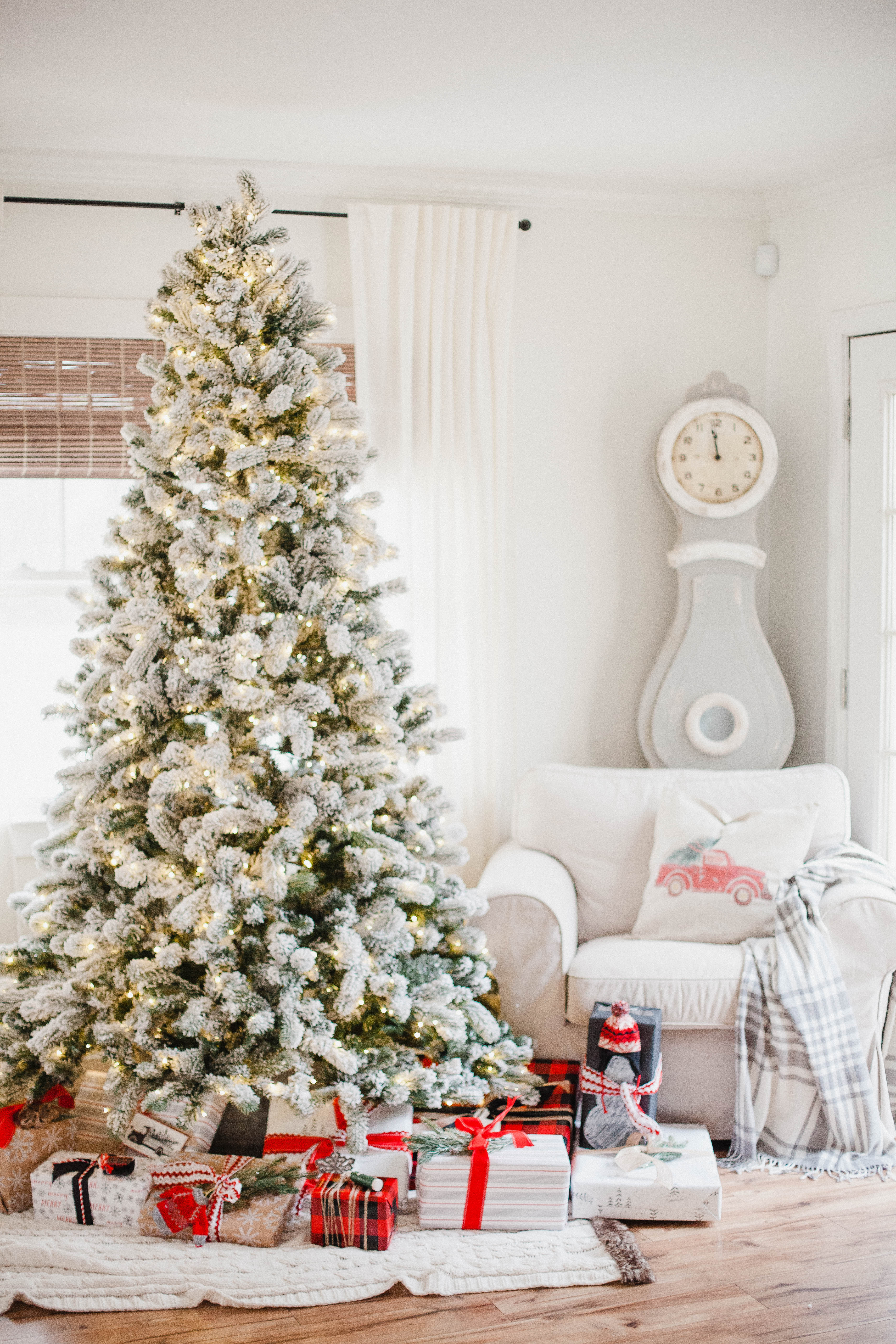 2 // Layer on the ribbon.
I LOVE getting creative with my use of ribbon. I like to layer multiple ribbon styles to for a unique look, and I feel it makes the gift look more sophisticated! I try to pick up a variety of ribbon types in different textures, like burlap, woven, or satin. Twine is ALWAYS a good choice, too! If it's a smaller gift, I like to wrap the twine around multiple times for a different look. I'm pretty basic with how I tie my ribbon (I was never good at that), but I don't think a big bow is even necessary! The Container Store has so many beautiful ribbon options in a variety of sizes to match their beautiful paper!
3 // Add unique ornaments.
Sometimes I like to add a sweet little ornament for a special touch as a gift topper. It also doubles as a gift to add to their tree for the next year! I'm loving these adorable thermos ornaments from The Container Store, and they're inexpensive too!
4 // Get creative with gift tags.
Gift tags are a really easy way to personalize a gift, and I love finding unique ones like this adorable vintage tree truck! Another fun option would be to use a chalk tip marker and draw the recipient's name on the gift, or even draw a fun gift tag! It makes the gift truly special 🙂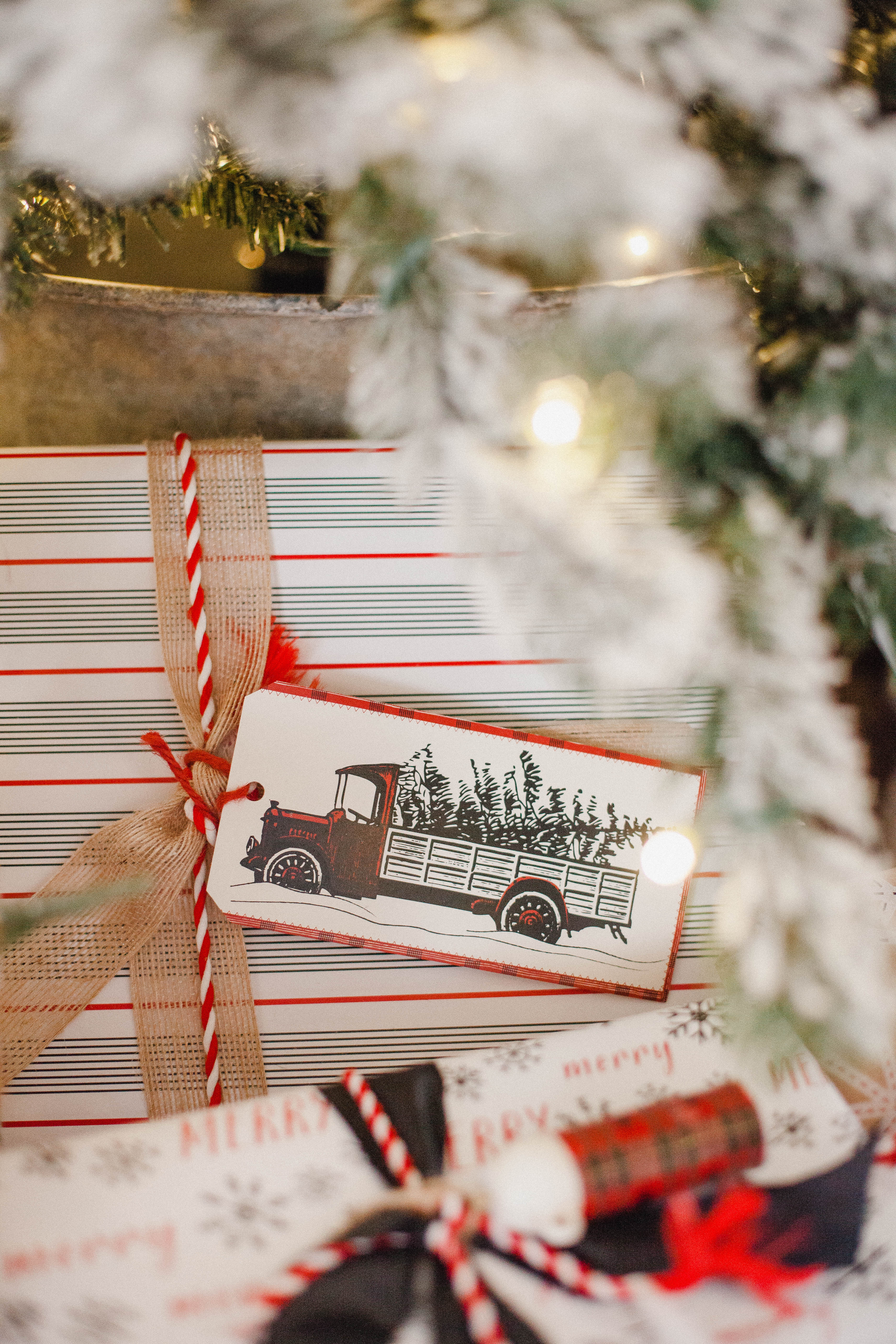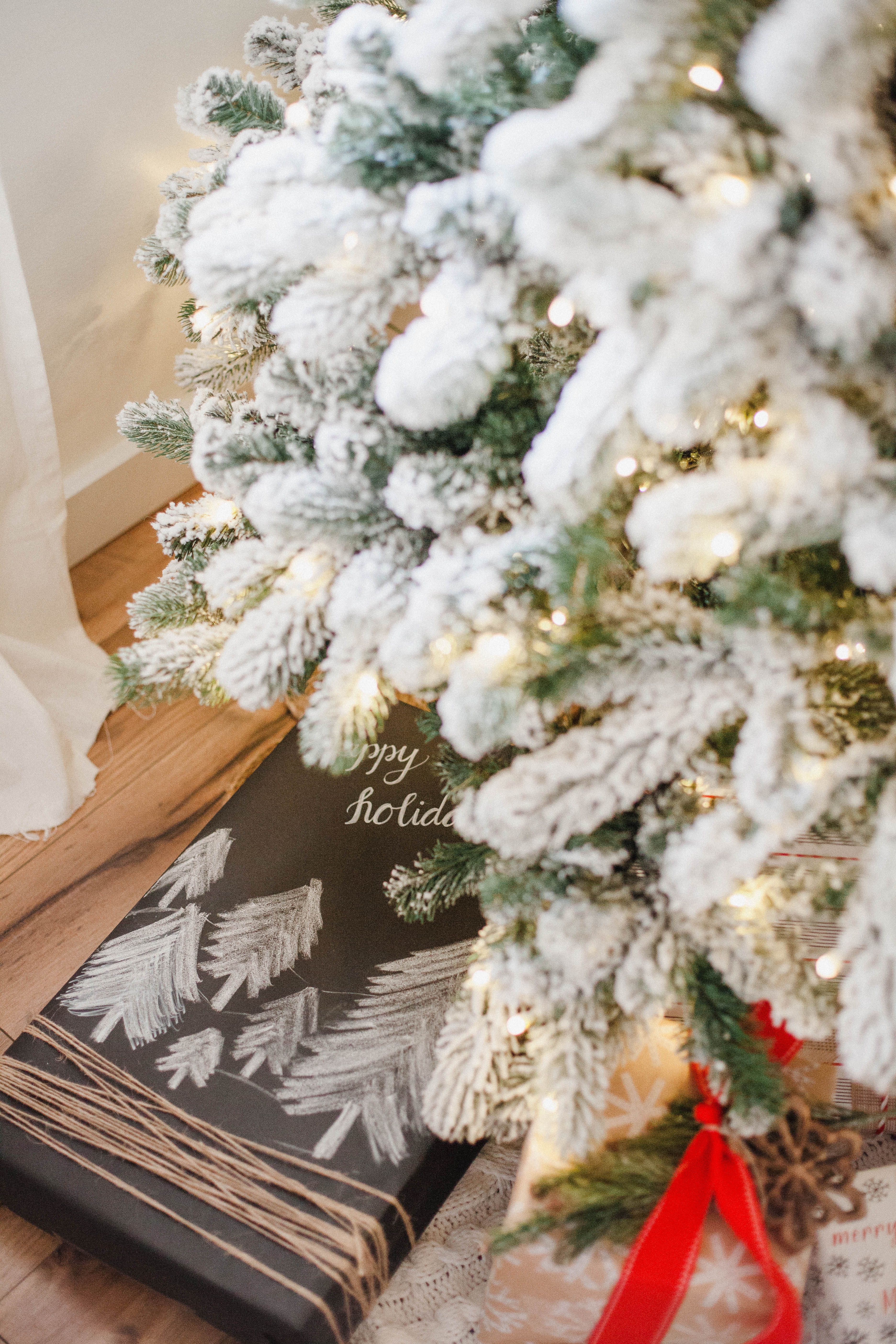 5 // Add some sparkle or greenery.
This is one tip I've been doing for years, but I LOVE the way it looks and it's SO simple. Adding a little spring of greenery or a sparkly stem from the craft store really adds the final finishing touch to your wrapped gift. I just simply place it underneath the ribbon, but you can also tie it into a cute little wreath! And here's a tip: ask your local Christmas tree store for the extra trimmings. They're FREE!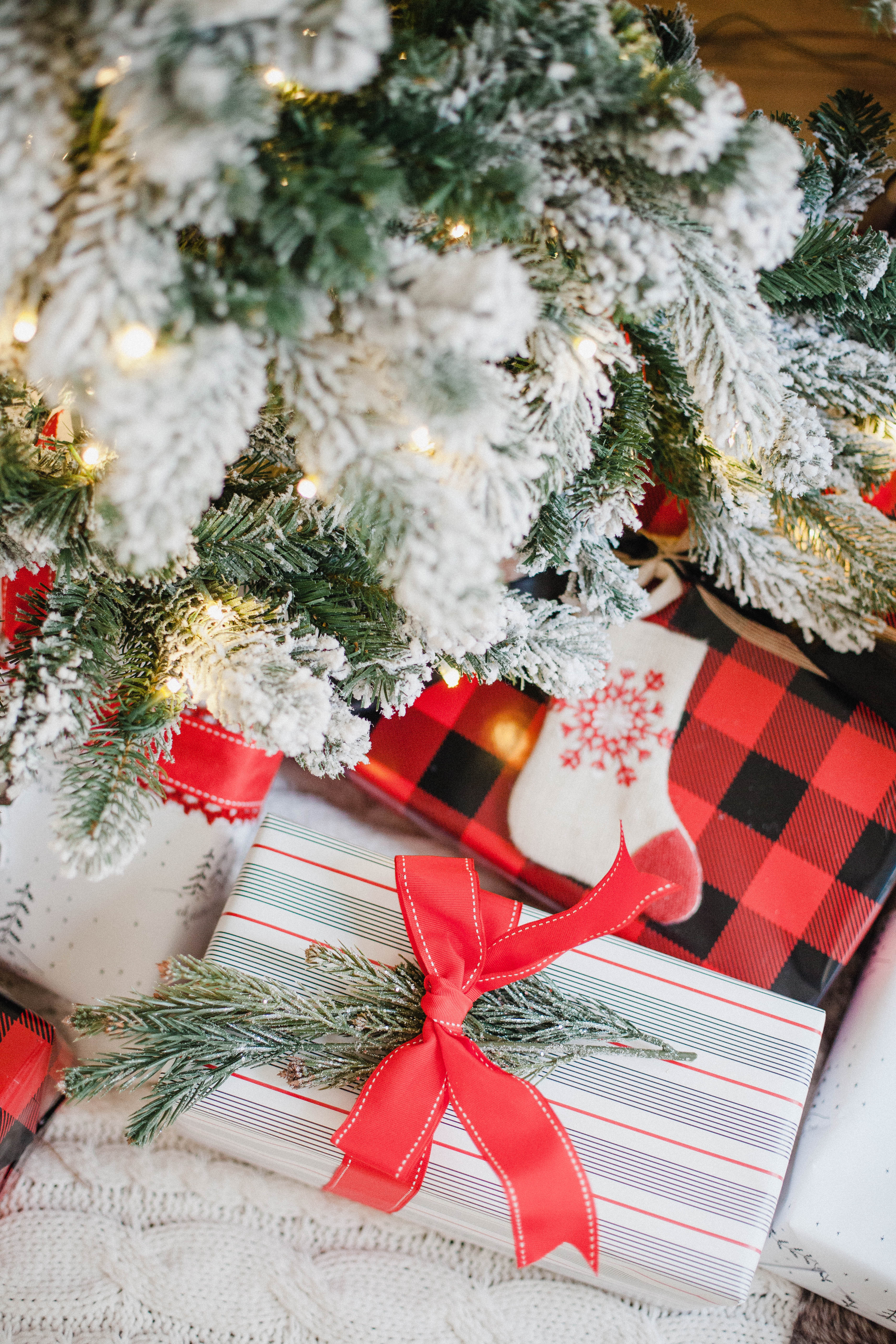 These simple tips are sure to make your gifts stand out this year! The best part is The Container Store makes it easy for you by carrying EVERYTHING you could possibly need! Their Gift Wrap Wonderland is their most celebrated collection of gift wrap, bows, ribbons, and packaging in the country! I honestly had no idea they carried gift wrap, and I'm SO impressed with the designs and quality! I might scoop up some more paper from their Rustic Theme (I love the little antler paper!).
The Container Store has been kind enough to giveaway a $150 gift card to ONE lucky reader! Enter via the rafflecopter widget below, giveaway will end 11/24!
a Rafflecopter giveaway
How do you make your holiday gifts unique?