I have been compensated by QVC for today's post; all thoughts and opinions are my own!
I've been sharing about my beloved Faux Fiddle Leaf Fig Tree from QVC for over a year now, and I know many of you have scooped it up! The most frequently asked question I receive is how I put it inside the pot I use as the base, so I wanted to share a step by step guide for you today!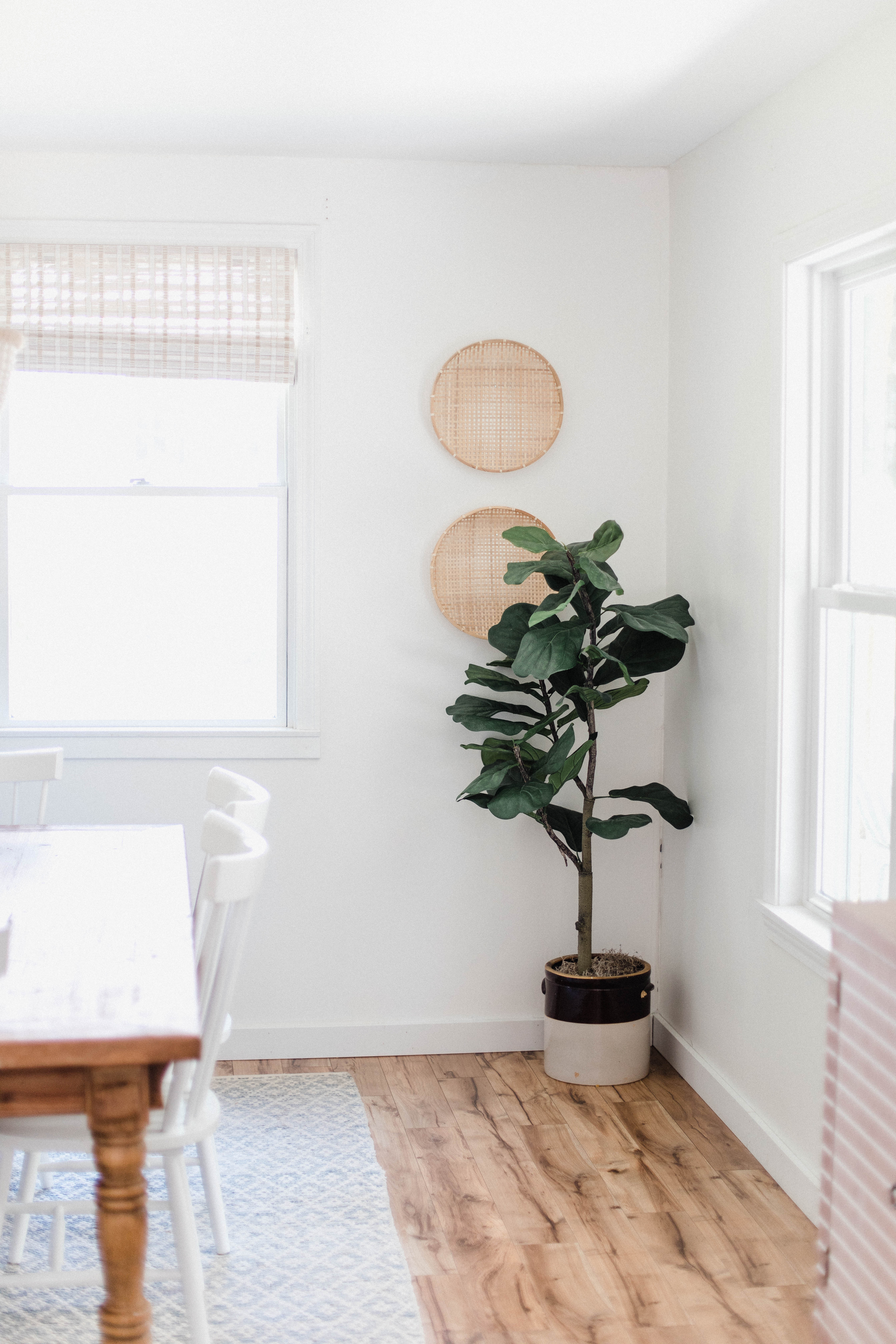 Step 1: Find a pot.
The pot the Fiddle Leaf comes in is simply a starter pot – it will need to be put inside of another pot or it's just going to look a bit silly in your room! I've shared some of my favorite planters RIGHT HERE, but you can use just about anything that fits your decor and aesthetic. I'm currently using an antique crock that my mom gave me. I would recommend getting a pot that won't exceed the width of the tree branches so it's proportionate.
Step 2: Add base filler.
After selecting your pot, you'll place the tree inside of it. In order to support the base and prevent the tree from toppling over, you'll need to add some filler around the starter pot! I used whatever I could find – old newspaper crumpled up, cardboard folded up, bubble wrap, etc. Whatever you have on hand is fine, you just want to make sure it keeps the base somewhat sturdy. You can also use green floral styrofoam, too. I suggest filling it until the height of the pot attached to the tree. You can see, I literally just used whatever I could find, haha!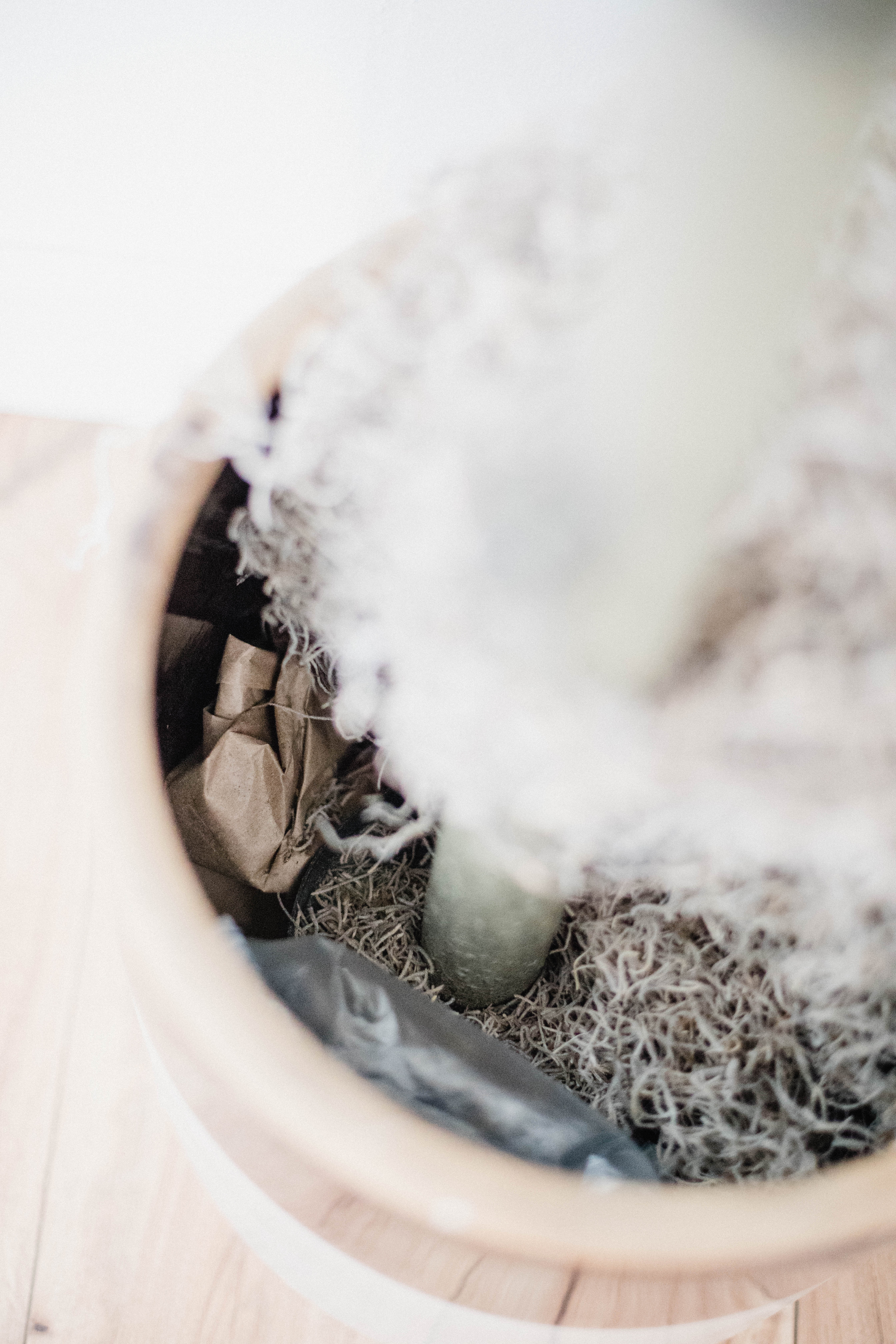 Step 3: Add top filler.
To make the pot look more natural, add a top filler! I picked up some Spanish moss from the craft store and simply filled the rest of the pot to the top! It gives it a bit of a more natural look. I've had people say they've used mulch, too! The point is to make it look more natural and less fake. Fake it 'til you make it!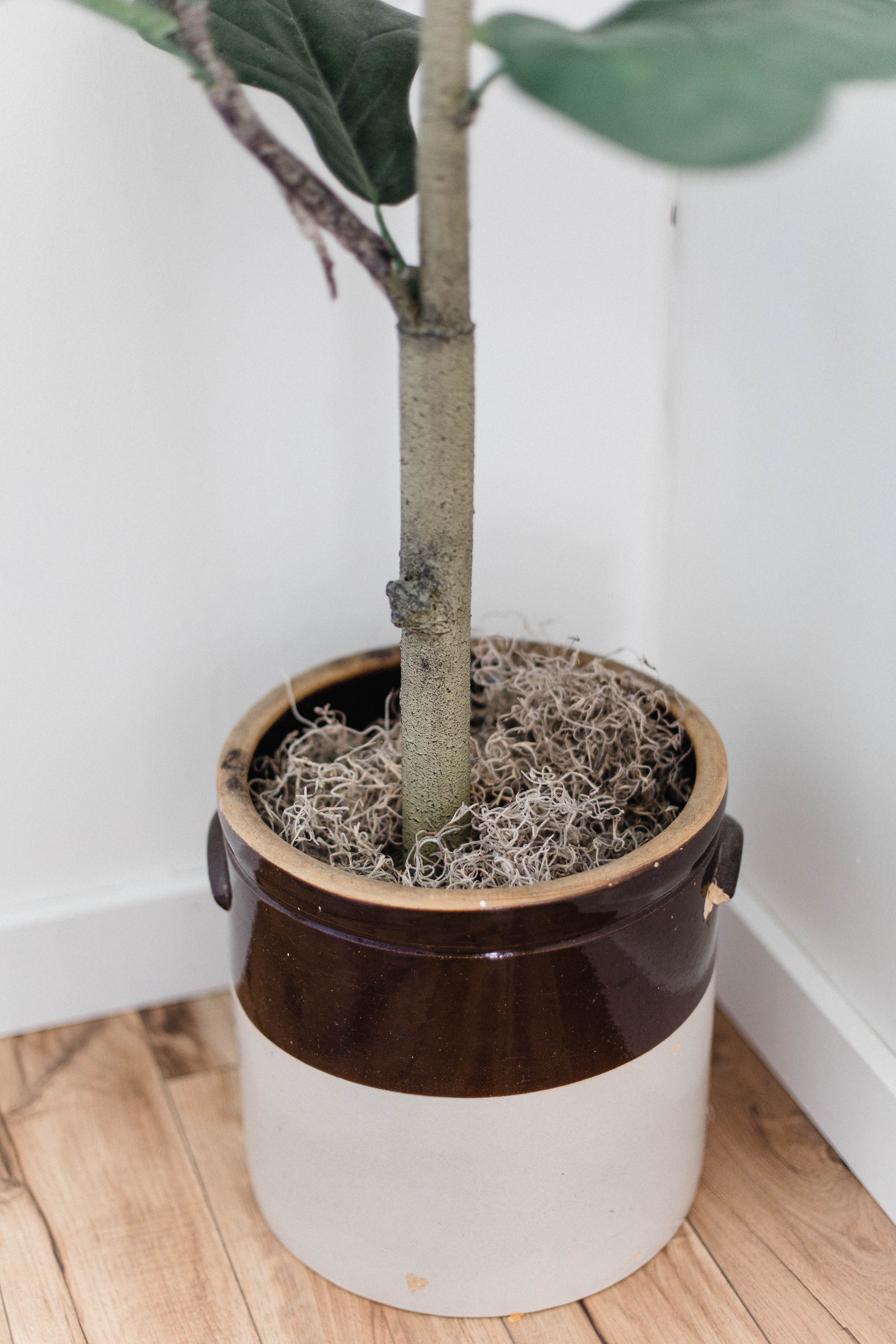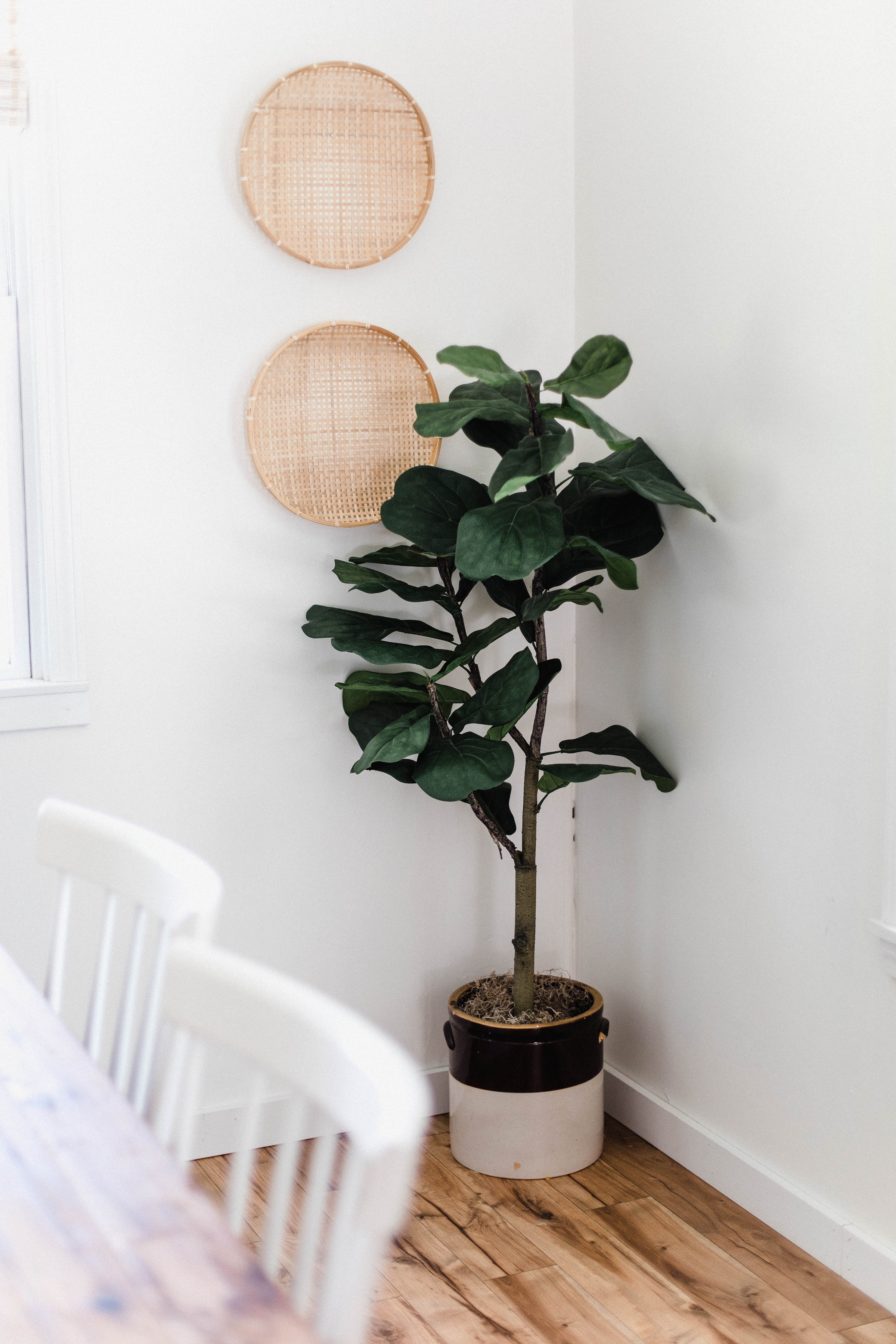 That's it! Super simple. The faux fiddle leaf fig tree now comes in a 4 foot height as well! I have this one in person and I do feel it's slightly small, so I would recommend using a raised pot for it! Mine is the 5 foot height and just right for small spaces, but can also be elevated too. The best part is this faux fiddle is under $60!!!! It's the best one I've seen for that price, and the bonus is you can't kill it 😉 You can scoop it up right here on QVC.com!
SHOP THE POST