So many of you scooped up this PERFECT faux fiddle leaf tree when I shared it the other day, and I promised a post on the Best Indoor Planters to put it in! We are currently using a vintage crock that I found at an estate sale as our planter, but if you aren't up for the thrill of the hunt, I've linked up some really great and inexpensive options for you!
Best Indoor Planters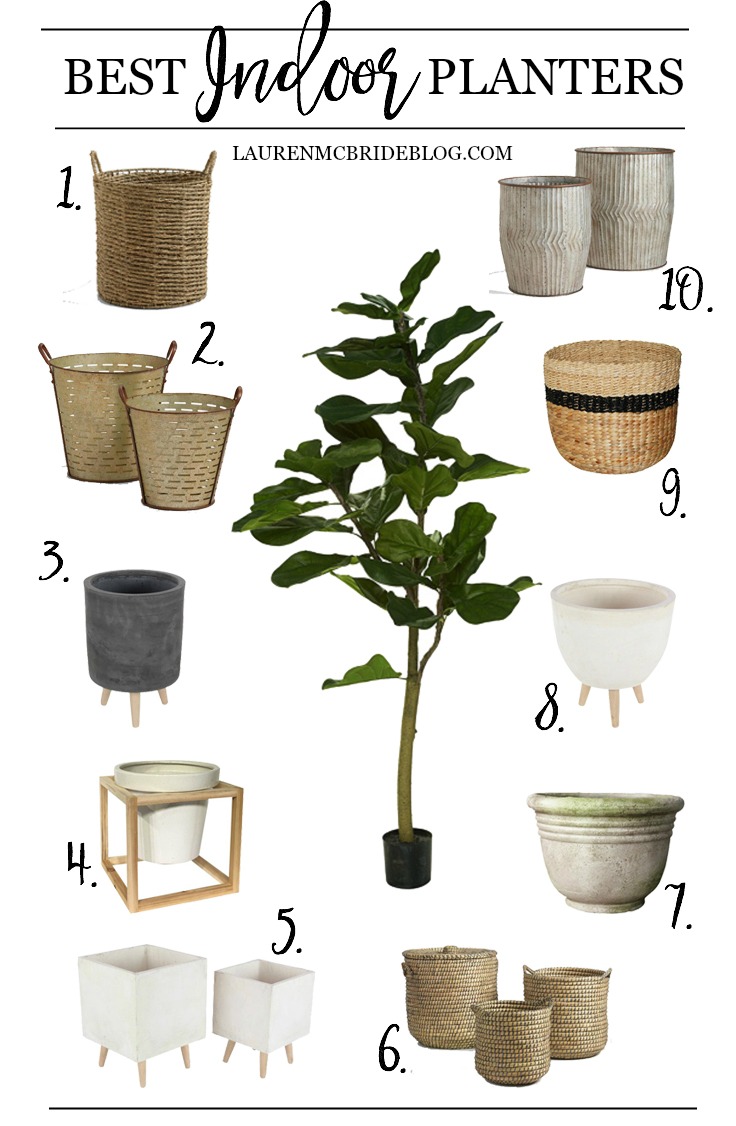 You can find a great basket or planter really anywhere, but the key is to make sure it's proportionate to the plant you're putting in it. Pay close attention to sizing when ordering online, and make sure it's not too short. I filled our planter with newspaper to hold the base of the tree in place, and then topped it with some spanish moss to make it look more lifelike! Check out these great indoor planters below!
1. Seagrass Tote Basket
2. Metal Olive Bucket
3. Beechwood Pot Planter
4. Stoneware Planter with Wood Frame
5. Fiber Clay Wood Planters
6. Espresso Seagrass Tote Basket
7. Fiberstone Pot Planter
8. Beechwood Pot Planter
9. Black Stripe Seagrass Basket
10. Metal Barrel