We made a few small, but functional updates to our kitchen this past week that I'd thought I'd share with you! Serena & Lily asked me to collaborate on their Life at the Kitchen Counter campaign which was so fitting because I've always felt the kitchen is the heart of the home. We spend the majority of our time here, whether it's for cooking, gathering, or our nightly dance parties. I personally feel it's one of the most important rooms in a home because it's where you nourish your family!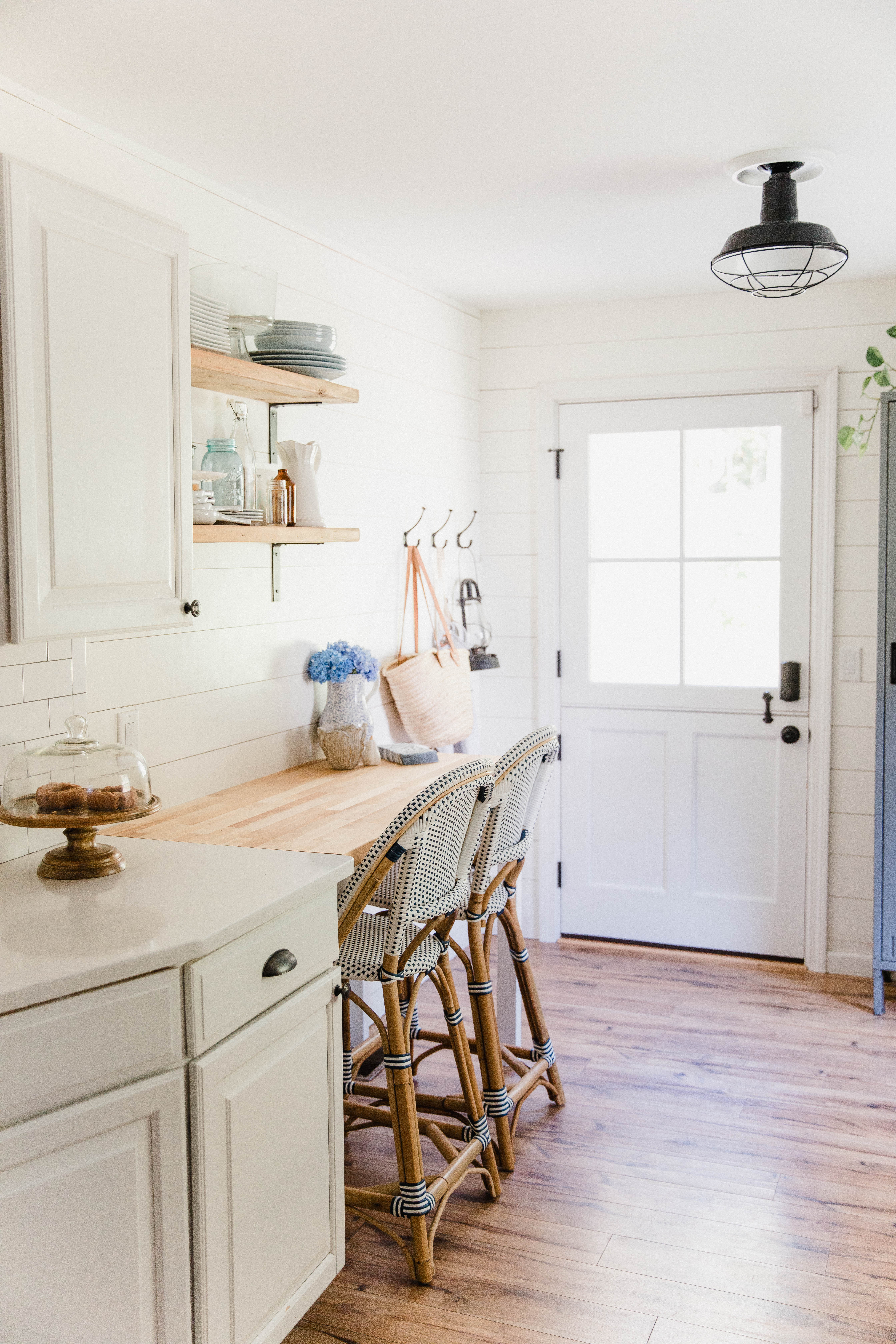 Since our dog passed away in August, things around our home have been a bit different. It feels a little less full around here, and like something is missing – especially when we walk into the kitchen where his crate used to be. That crate was such an annoyance of mine (he was huge, therefore his crate was HUGE. And in an already small house, it took up quite a bit of space), but I miss it every day. :/ We decided we needed to put something in that empty hole he left in the kitchen until a new crate is put back in it's spot (more on that another time). I wanted the space to be functional for our family, so we decided to build a (removable!) breakfast nook area!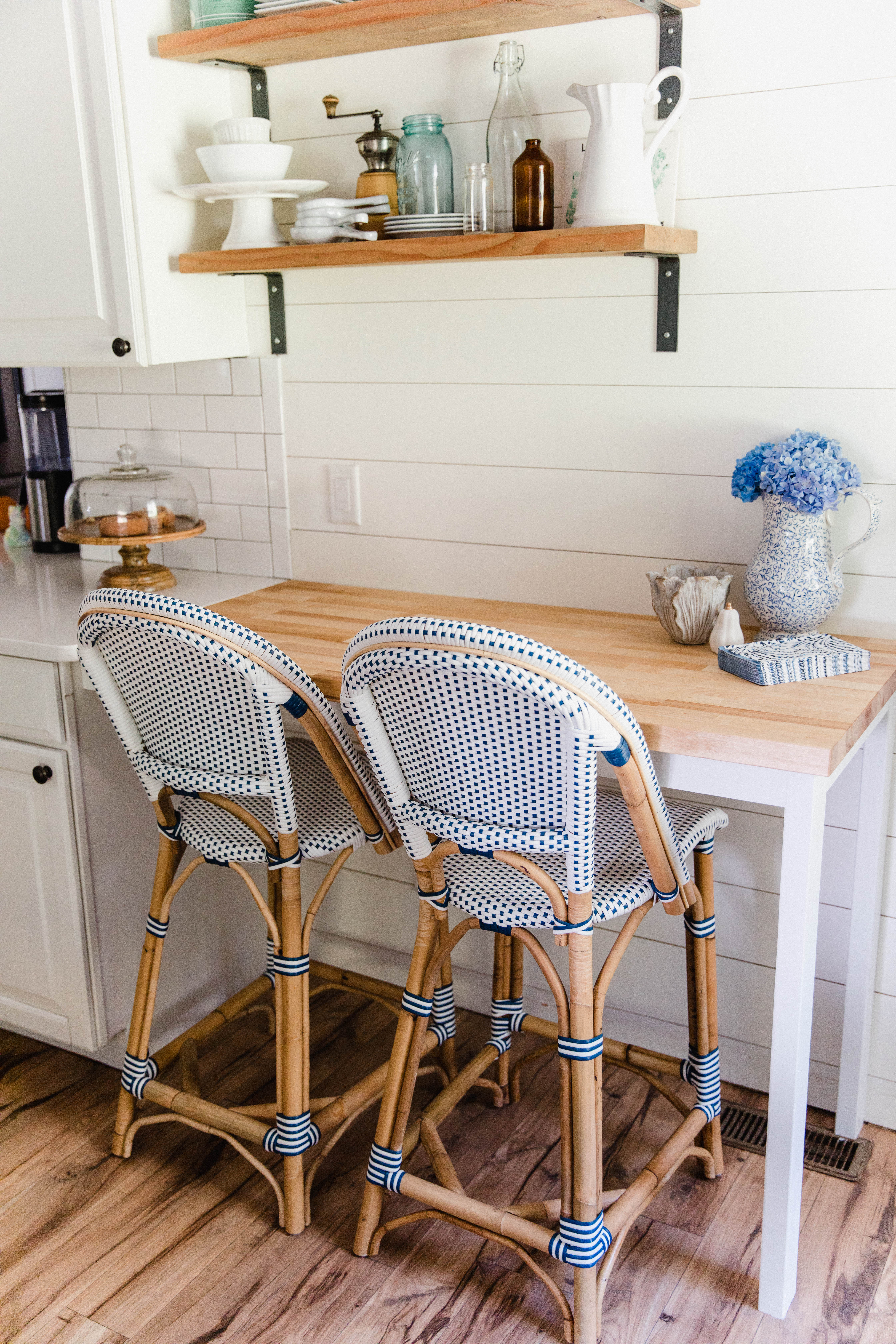 Our schedules did not allow us to DIY this, although I'm quite certain we could've with the right tools. We hired our contractor instead as he was already doing some work in that area of the kitchen. He simply built a small table the height of our counters, topped it with butcher block, and mounted it to the wall for safety. I like that it's custom to fit this awkward space, and that we can also easily dismount it when we're ready for another crate 😉
I've been dreaming about these Serena & Lily Riviera Counter Height Stools for quite some time, and they were recently on sale! I love how they look in this space, and the bonus is they're easy to wipe clean in case little hands make a mess! I like that we can use this area for breakfast, quick snacks, quiet time while mom or dad are cooking, or even a spot to place my computer if I'm getting some work done in the house. Something so simple greatly expanded the use of our small kitchen! Serena & Lily stools add a fresh take on casual dining for our family.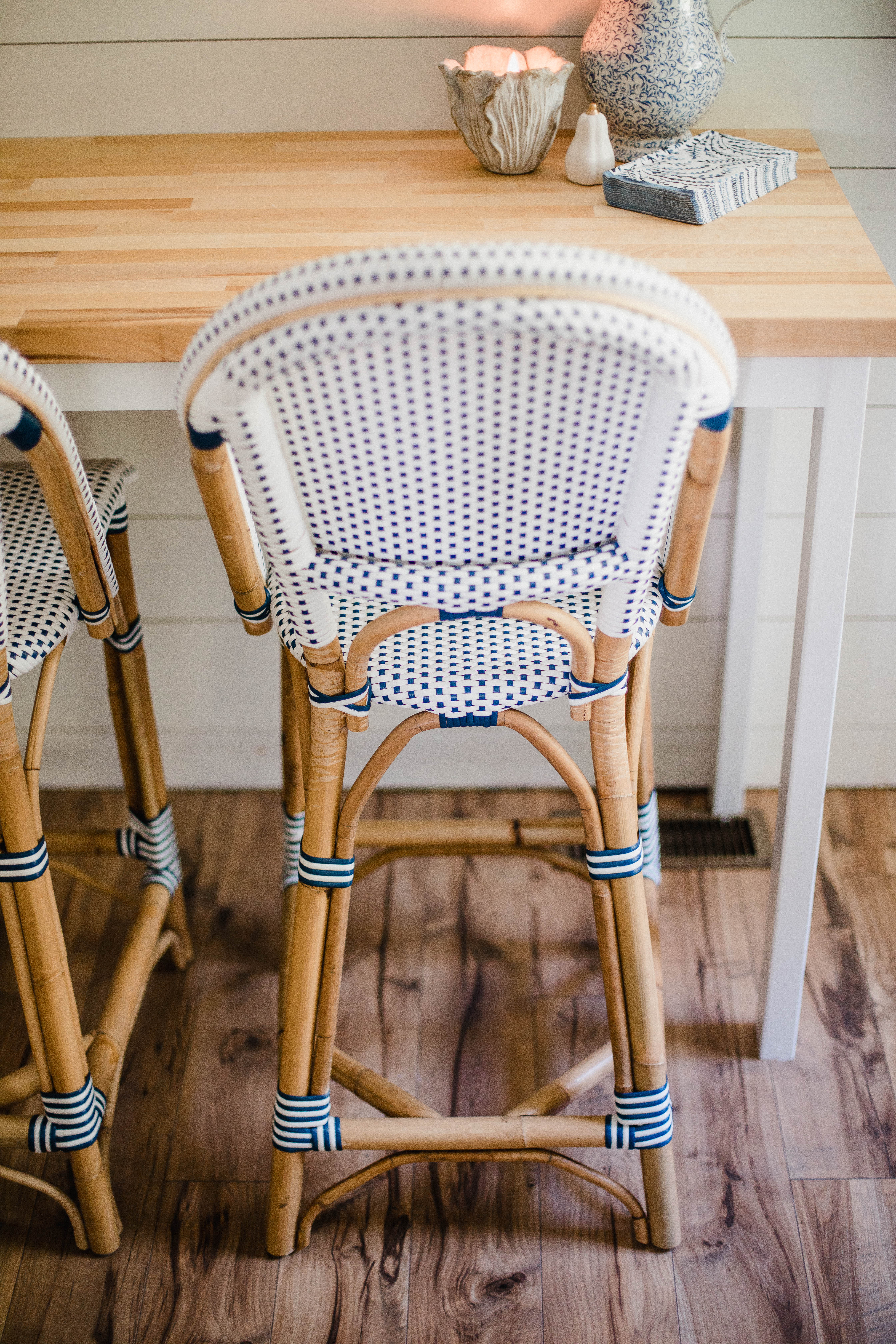 Of course, this means I have another small area of the kitchen to style! To make it a little more inviting, I added used this Serena & Lily Spinnaker Tray to hold some flowers, a candle, and these adorable Priano napkins. The tray makes it easy to slide things out of the way when the space is being used.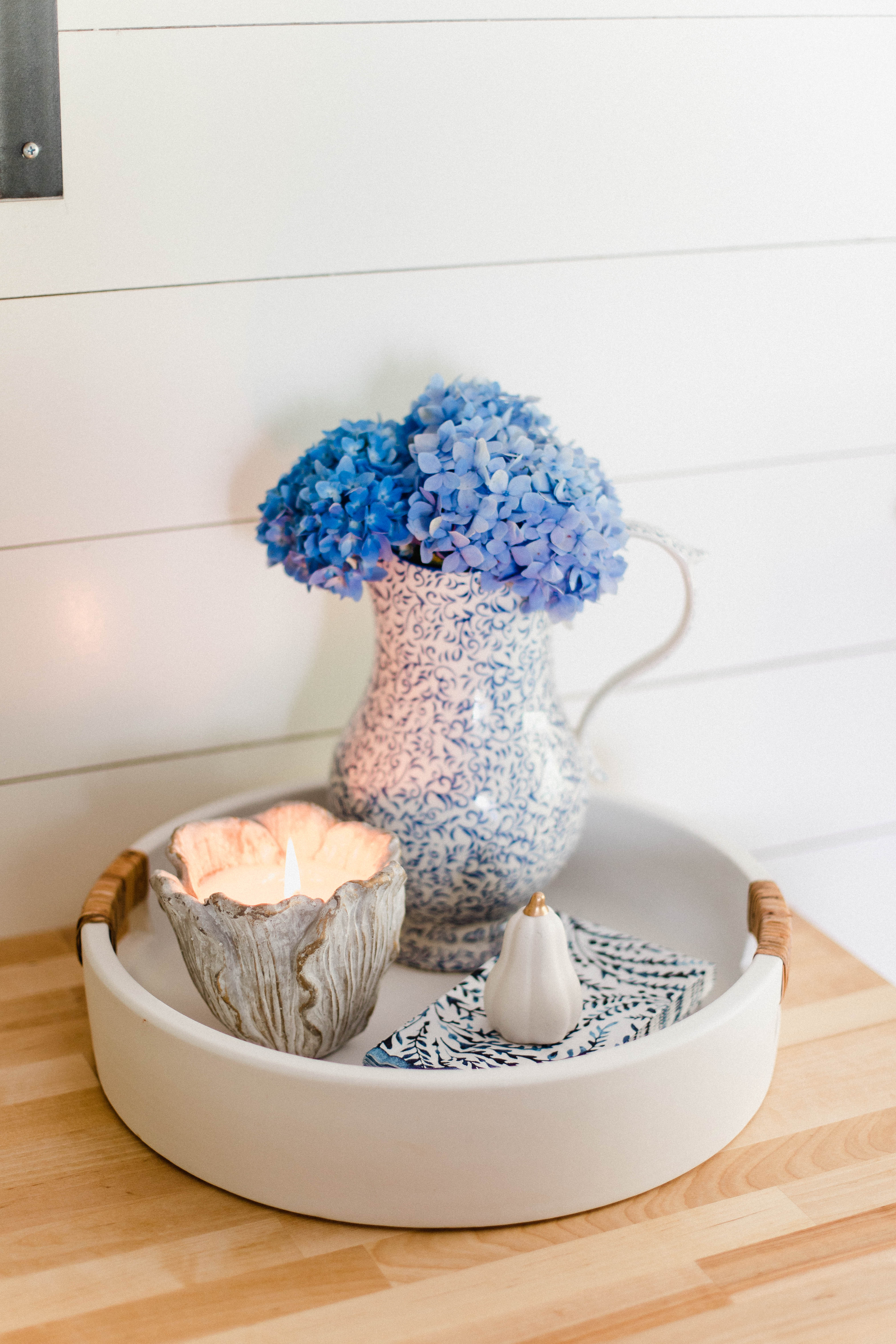 I also added this adorable little Teak Step Stool because our children LOVE helping us in the kitchen. We usually pull a chair in from the dining room, but I like that I can tuck this away in a corner of the kitchen and have them pull it out easily when they want to help.
I'm loving this small update to our kitchen! It makes the space more inviting, and encourages more family time together as it offers additional seating in the most important room of our home. Plus, it fills a little void until we add a new furry family member 😉 I'm linking some other Serena & Lily favorites below!