Today's home tour post is all about our laundry room! I absolutely love this little spot in our house because such small changes made such a large impact! It was simply a washer and dryer with the 2 white shelves prior to this. We added a few additions to make it functional and organized!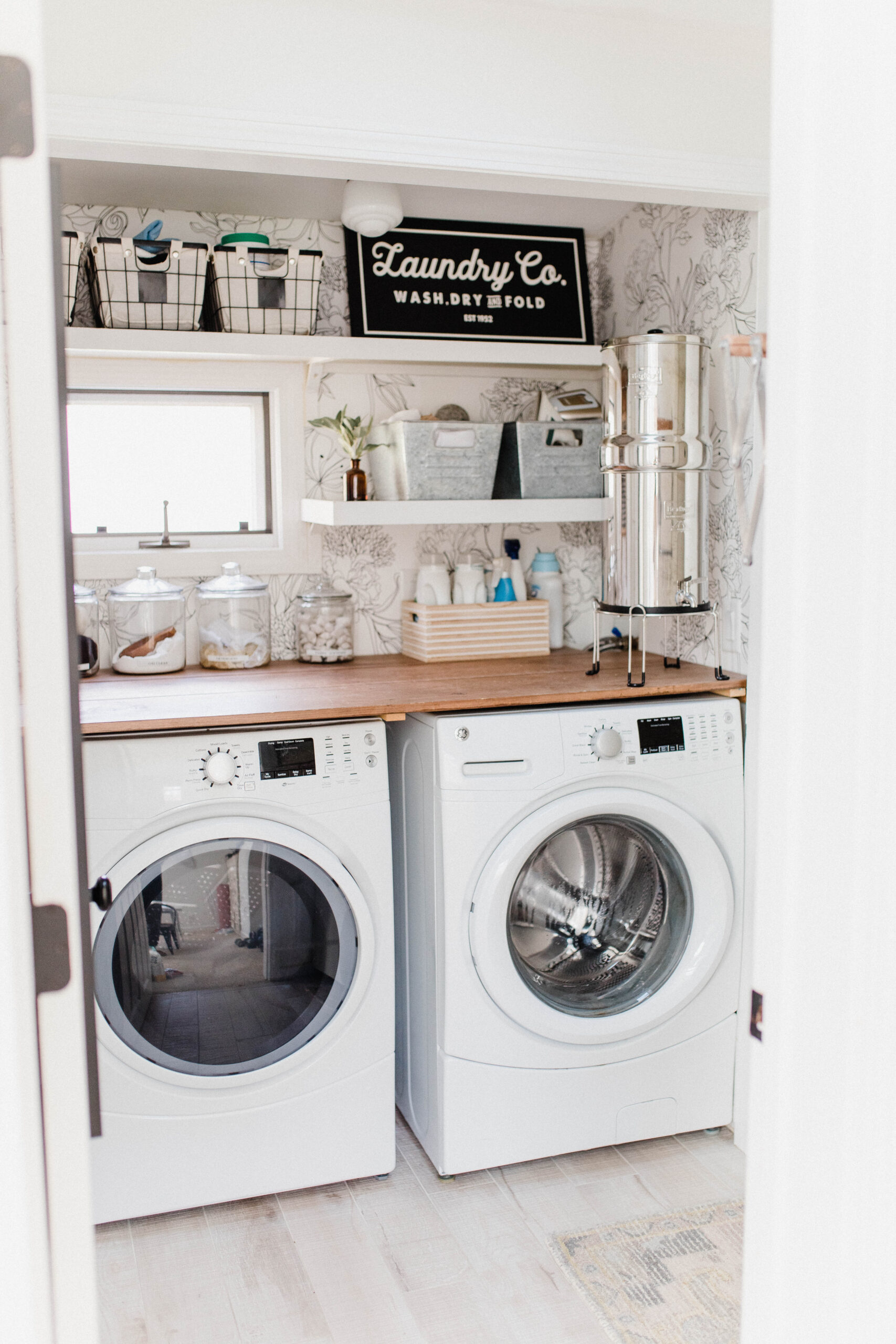 The most functional addition we made was building a folding table to lay atop the washer and dryer. My husband simply attached 3 boards to 3 1x2s, and secured them to a small trim piece on each wall. This prevents the folding table from resting right on the washer and dryer. I stained and applied poly to the boards so they were protected. It created SUCH a difference. We fold laundry here all the time.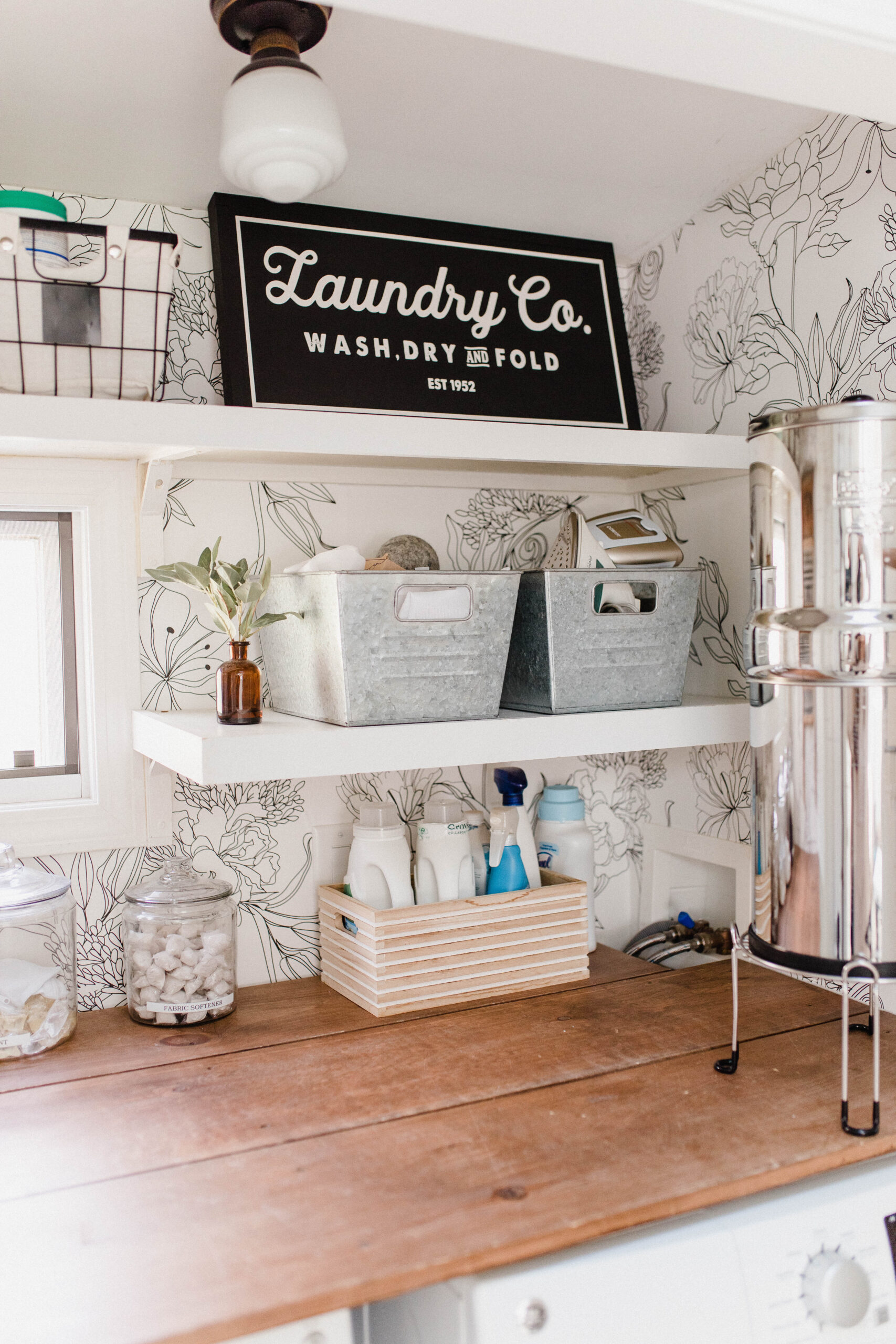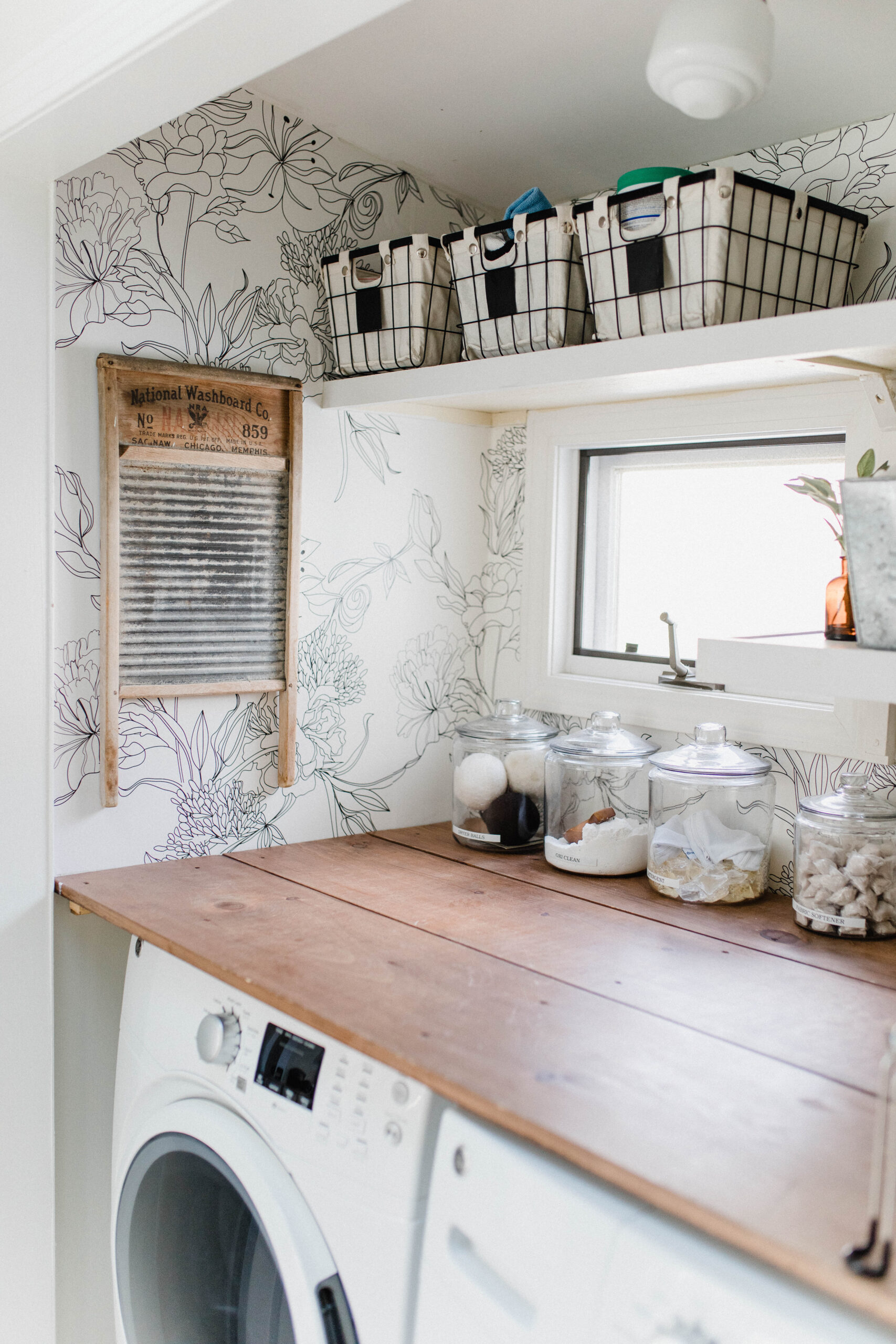 A couple of years back, I added this gorgeous floral sketch wallpaper to the space. It made a HUGE impact in the small space and I absolutely LOVE it! It's peel and stick wallpaper, so it was fairly easy to apply. You can read the post here.
I also added various jars and storage bins to the top of the folding table and shelving. We have jars for our dryer balls, laundry detergent, and more. The bins contain cleaning supplies, rags, iron, steamer, and other random things! I like that it's all organized.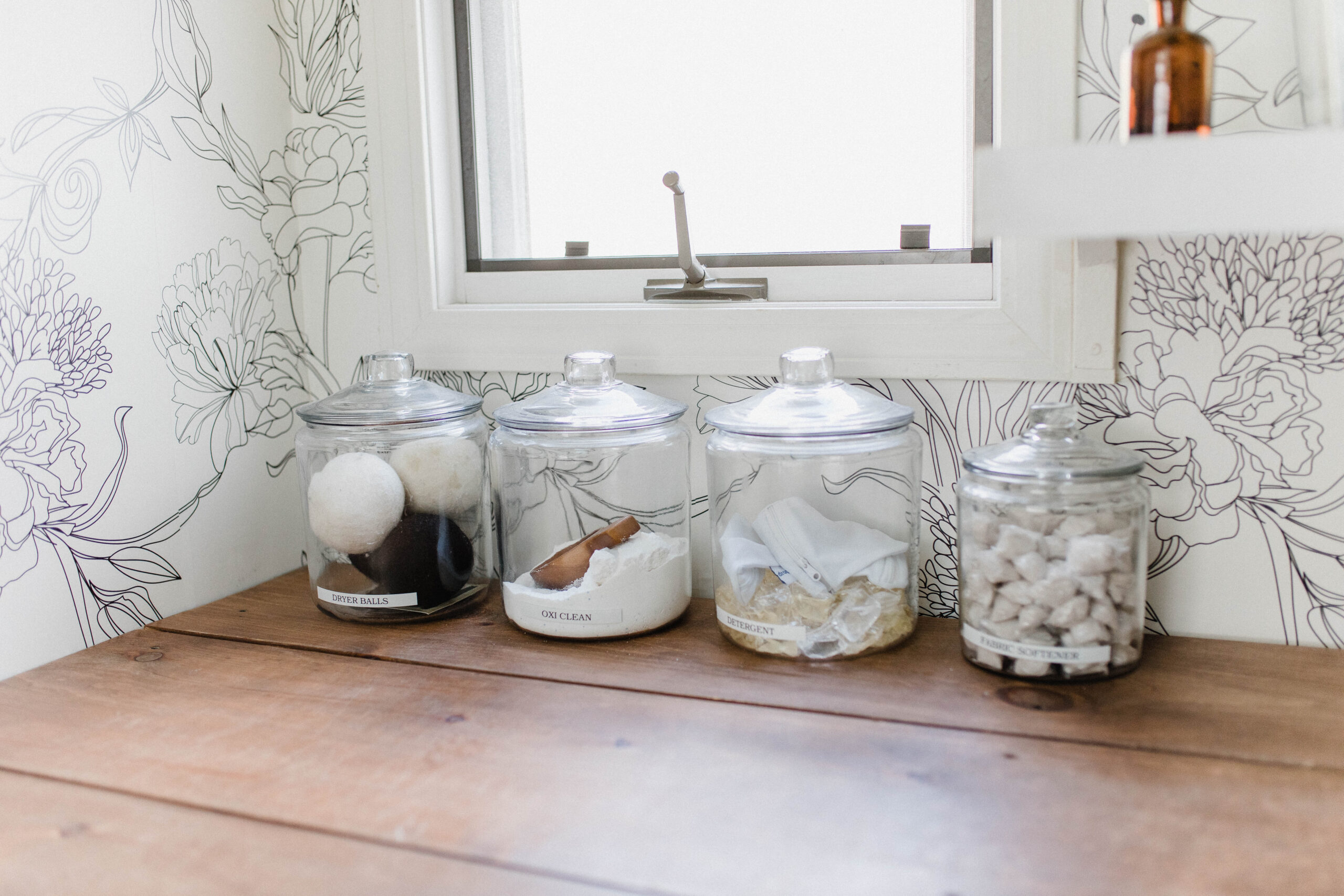 I also have a drying rack for the clothes that I hang dry on the opposing wall. I have a larger one we set up in the back office room when we need it. I also placed a rolling hamper in here which is SO useful for random dish towels and other things that get thrown into the laundry room. Now there's a place to aim for, haha.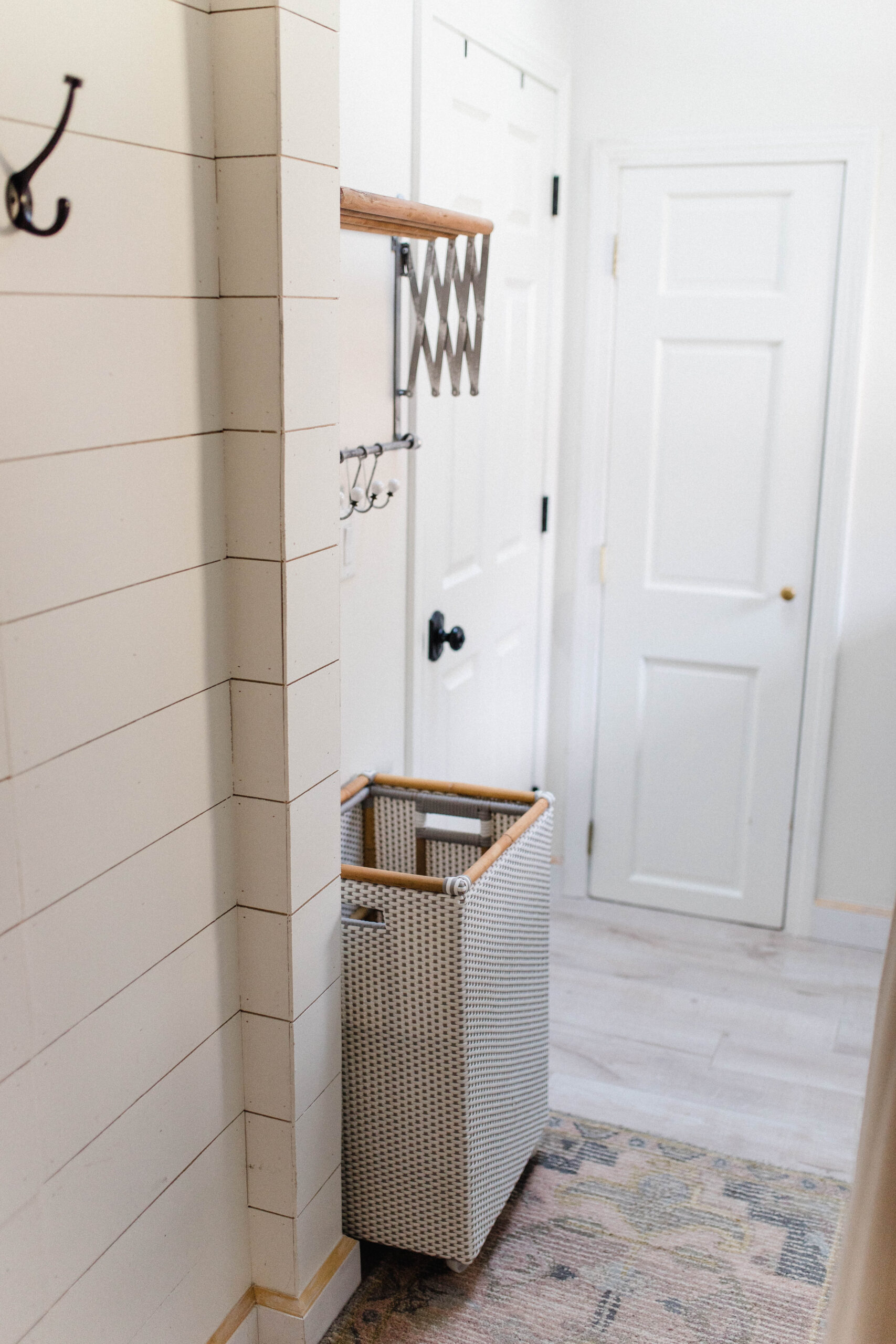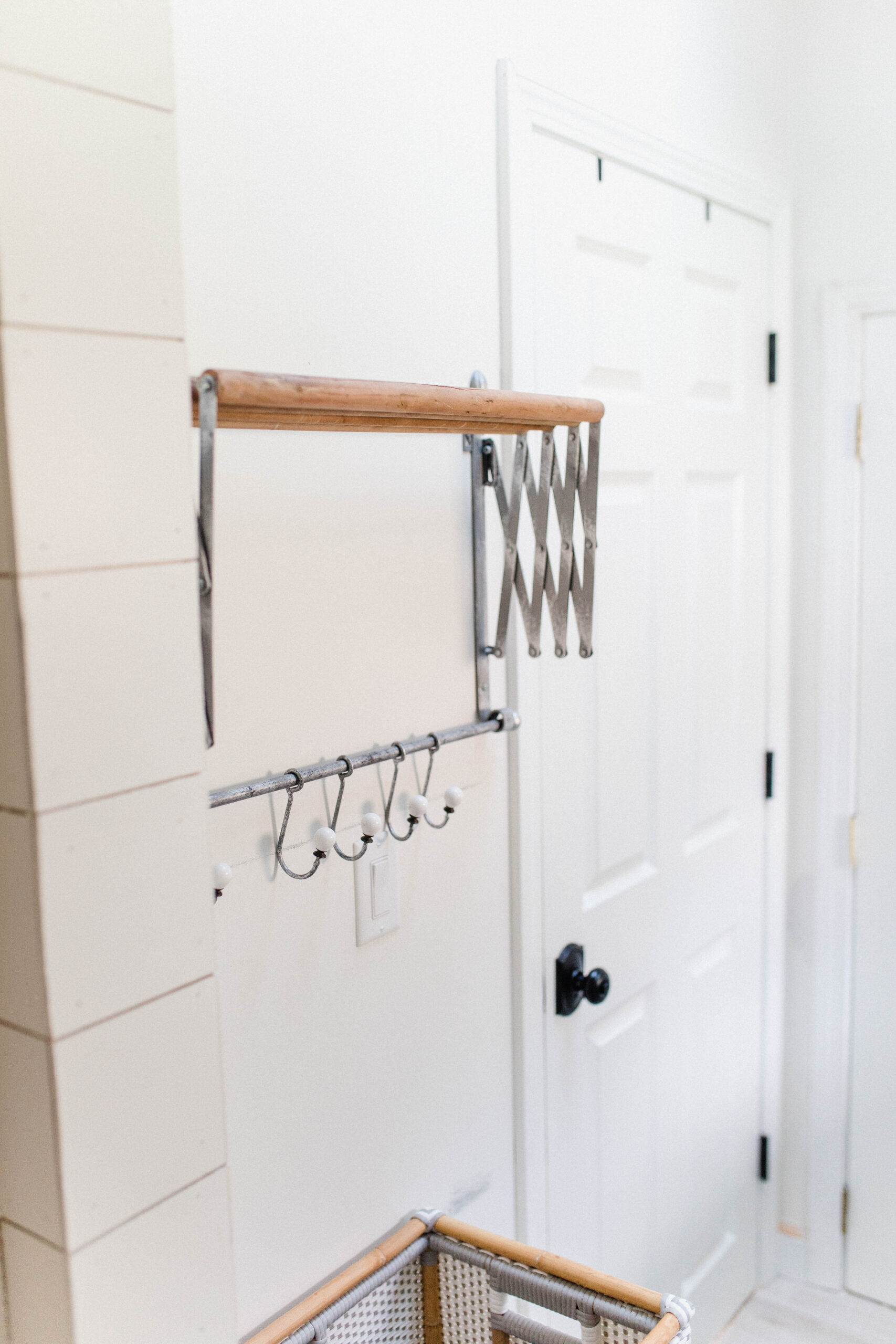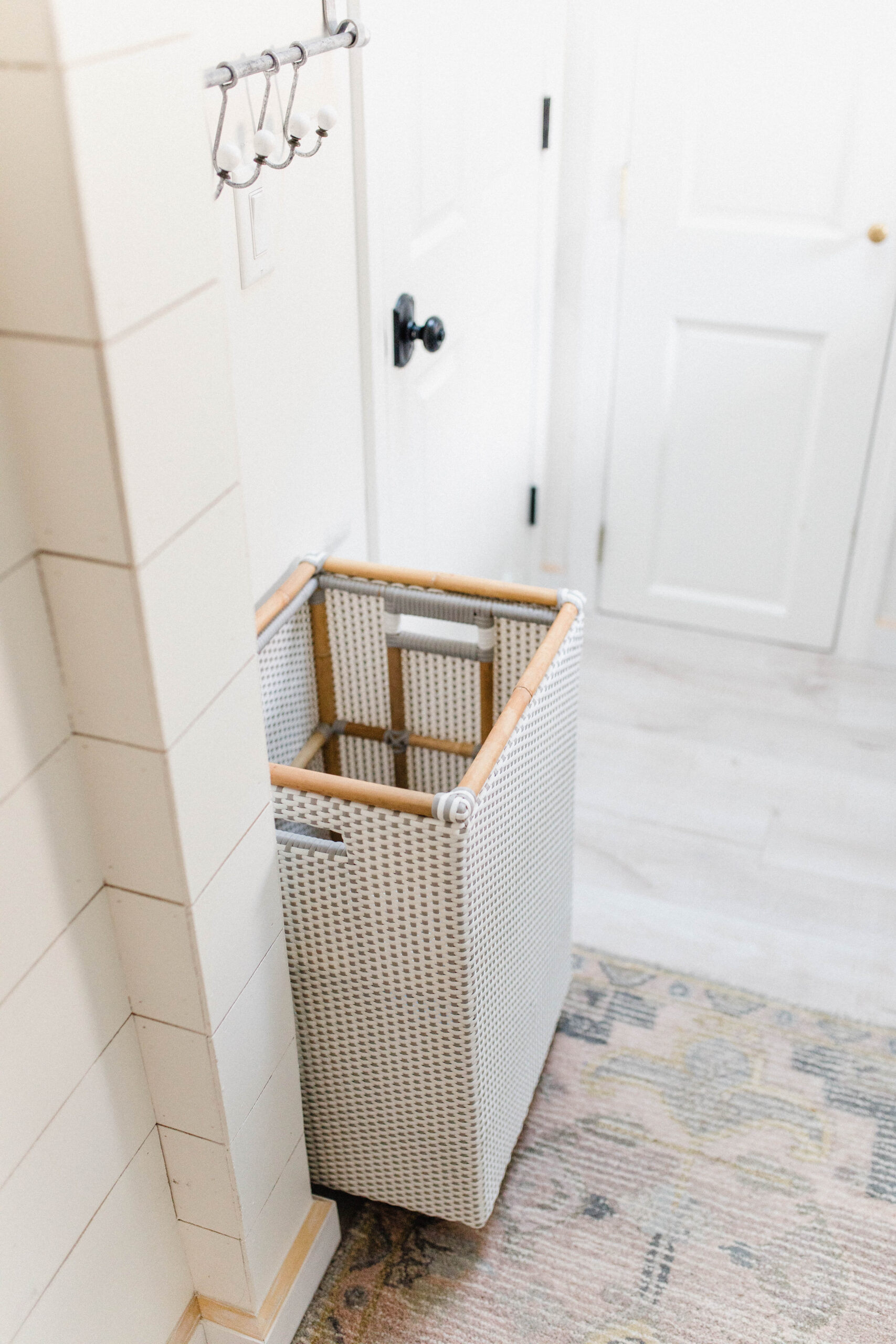 I really love how we transformed the space into something that functions well for our family! I still need to repaint this area, hence the unfinished trim, but otherwise that's a small project at a later date. 🙂 All sources (or similar options) are below for you!
Sources
Laundry Room Sign (shop no longer open)
Vintage washboard (similar here)
Hanging laundry rack ( similar here)
Metal bins (also love these)
Wire bins (sold out, similar here)
Wood box (HomeGoods)
Rug (Target, sold out)

READ NOW, SAVE FOR LATER: