One of the features we loved about this house was the adorable little pool house on the patio. Not only is it useful for storage (there's a separate side where the pool chemicals are locked up, pool floats are stored, etc), but functional for guests as well. The previous owners set up an adorable little changing area inside that I immediately had a new vision for. Since we've been spending a lot of time at home this summer considering life outside of our house isn't fully back to normal, we knew we wanted to fix it up and make it more functional for our family and extended family coming hang by the pool.
Here are some before photos. You can also see my pool house inspiration post here.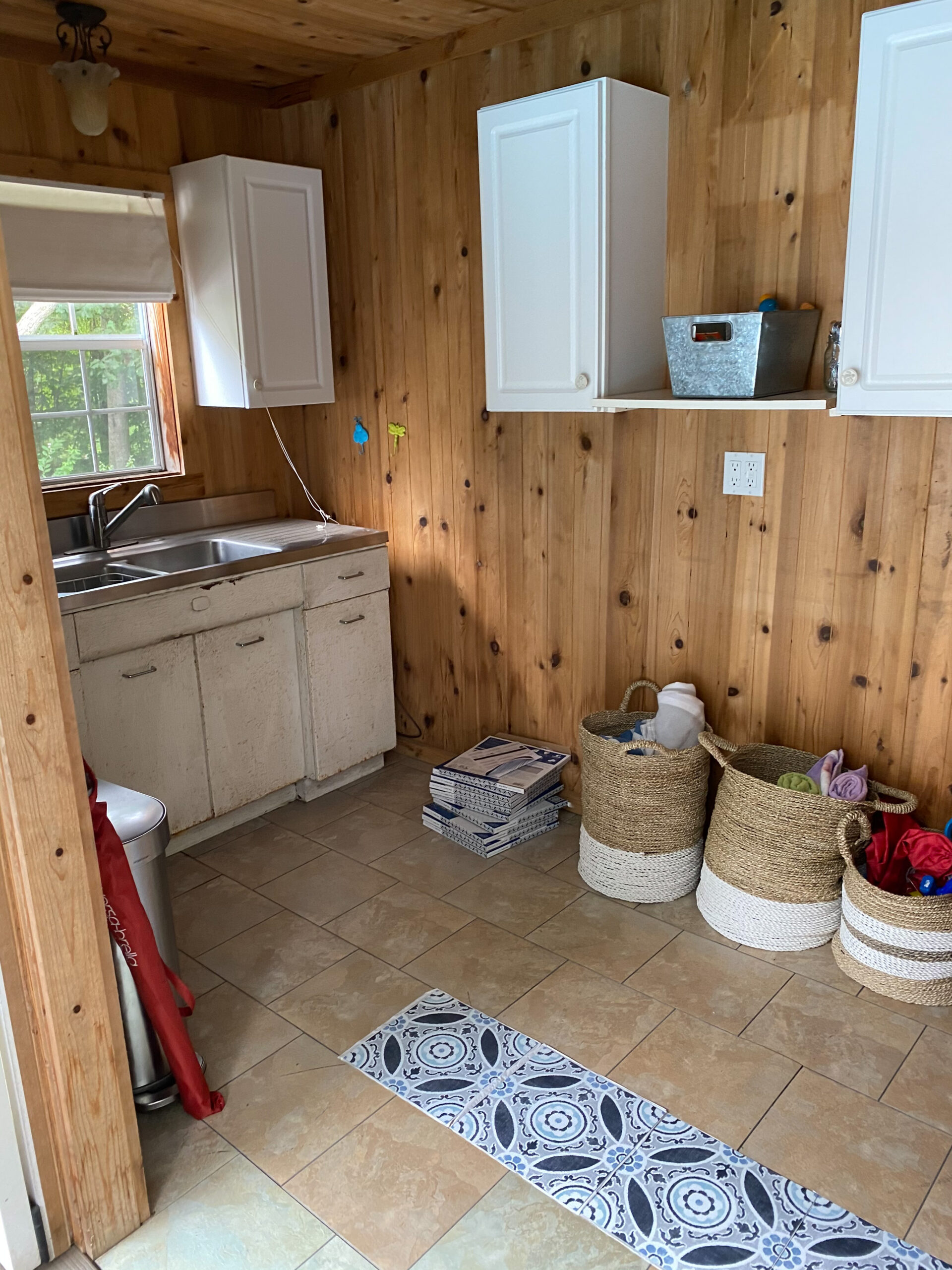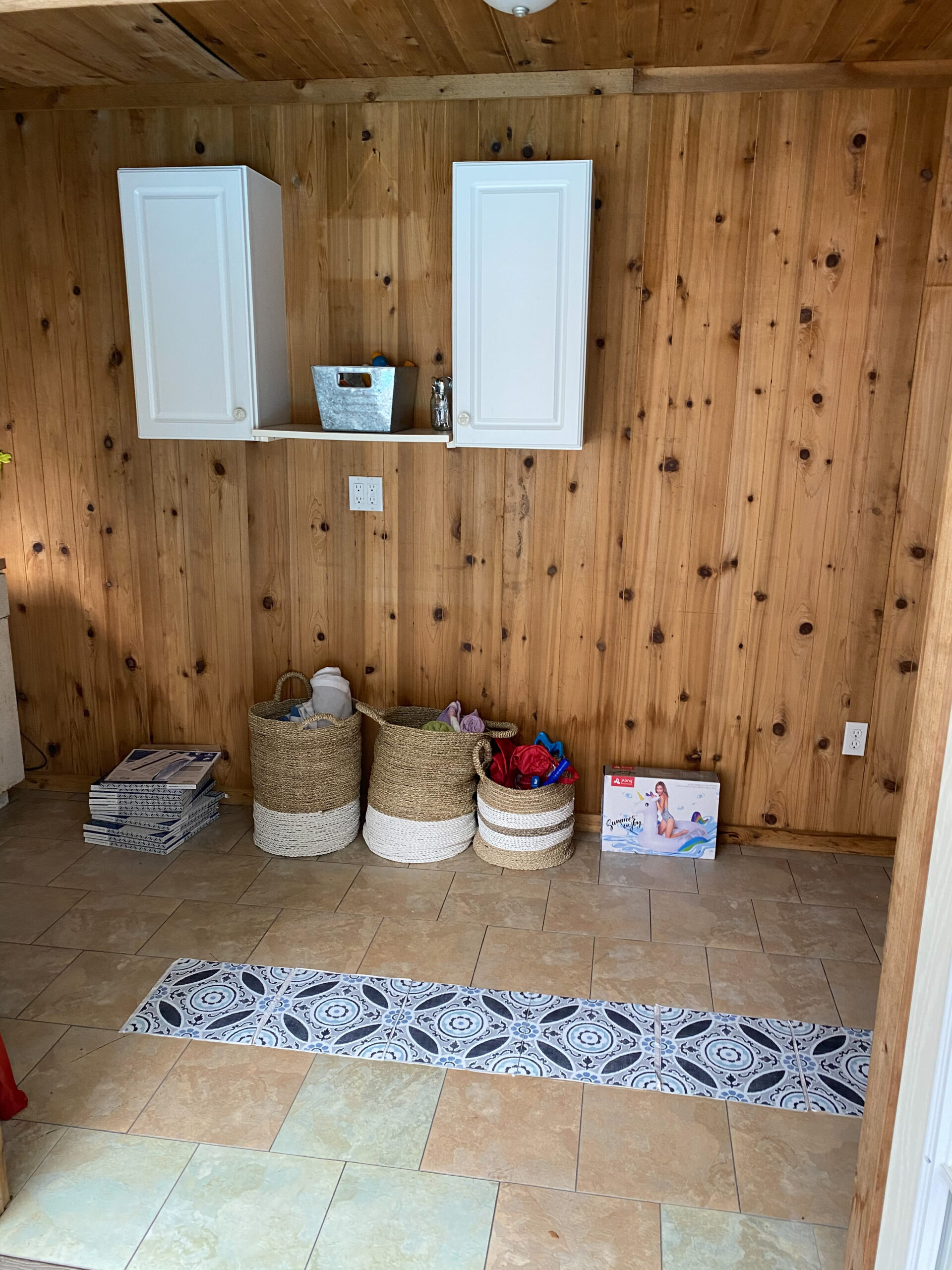 And the after!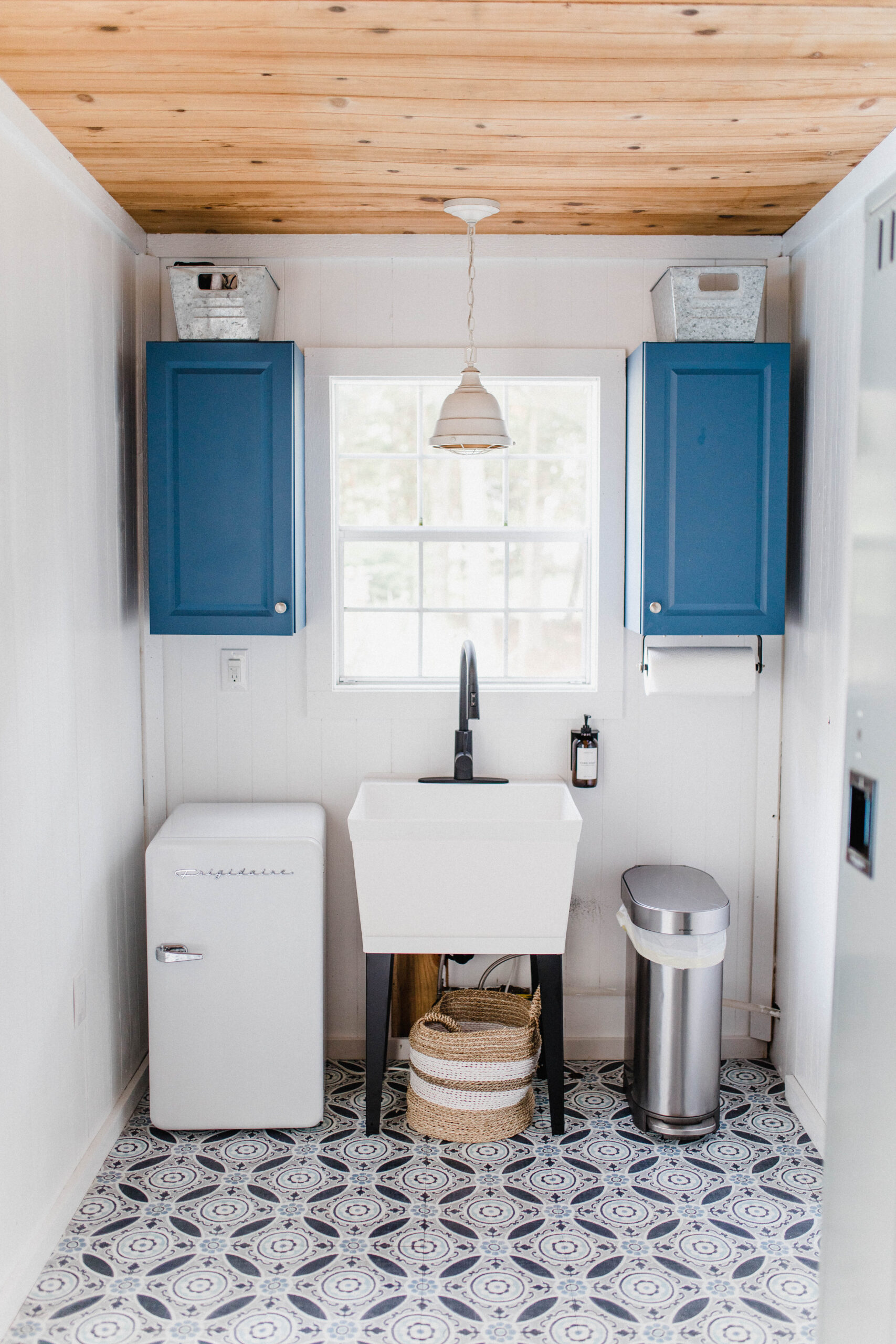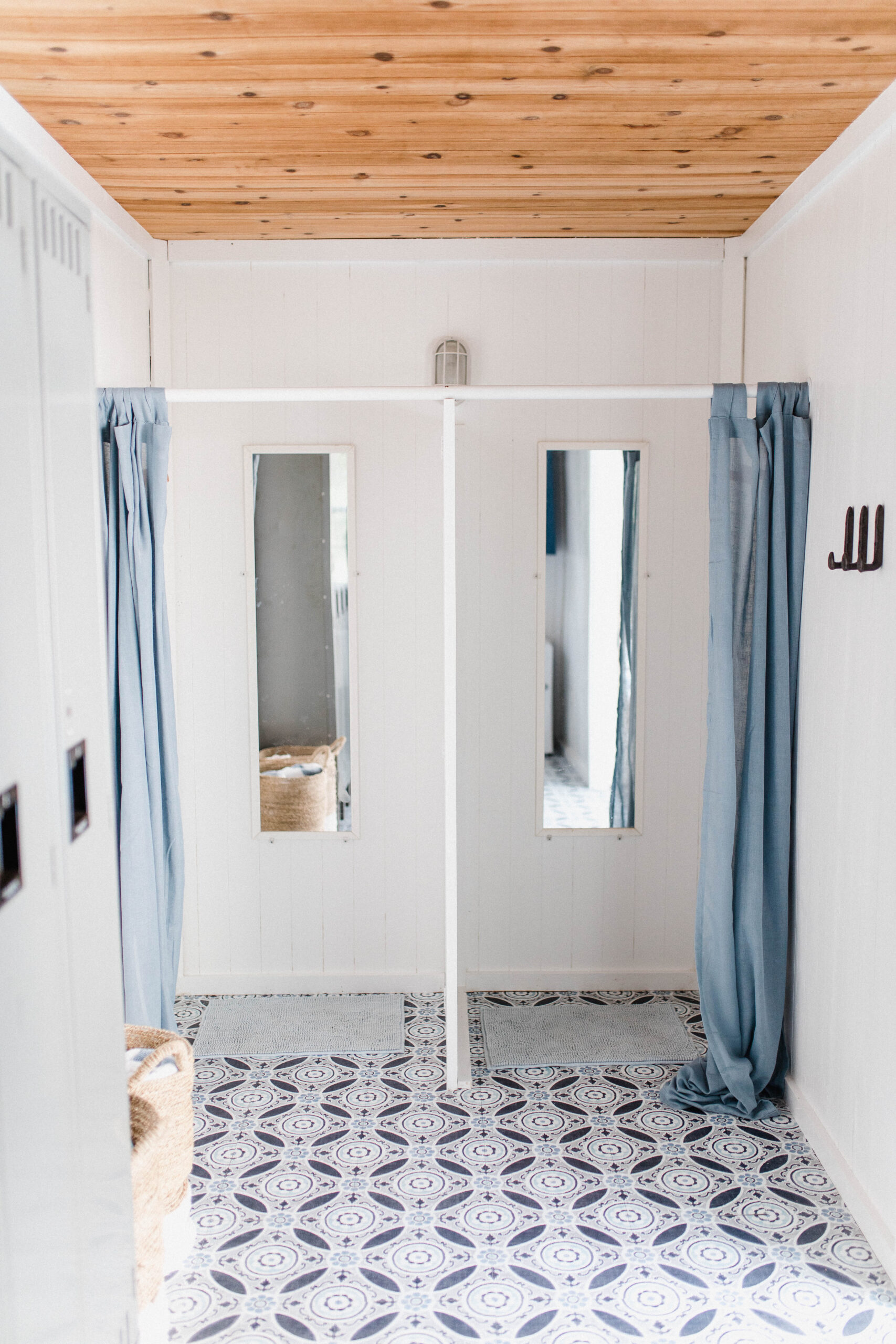 Since I love living in a world filled with white paint, I knew I wanted to paint the knotty pine walls. This took a coat of primer and two coats of exterior paint, per the paint store recommendation. This pool house is essentially a shed with plumbing, so it will need to be winterized over the winter and we wanted paint that would withstand varying temperatures. Painting was a process, but I'm SO glad we did it. I'm also glad we decided to leave the ceiling wood (mainly because we were lazy, haha) because I think it has such an awesome impact!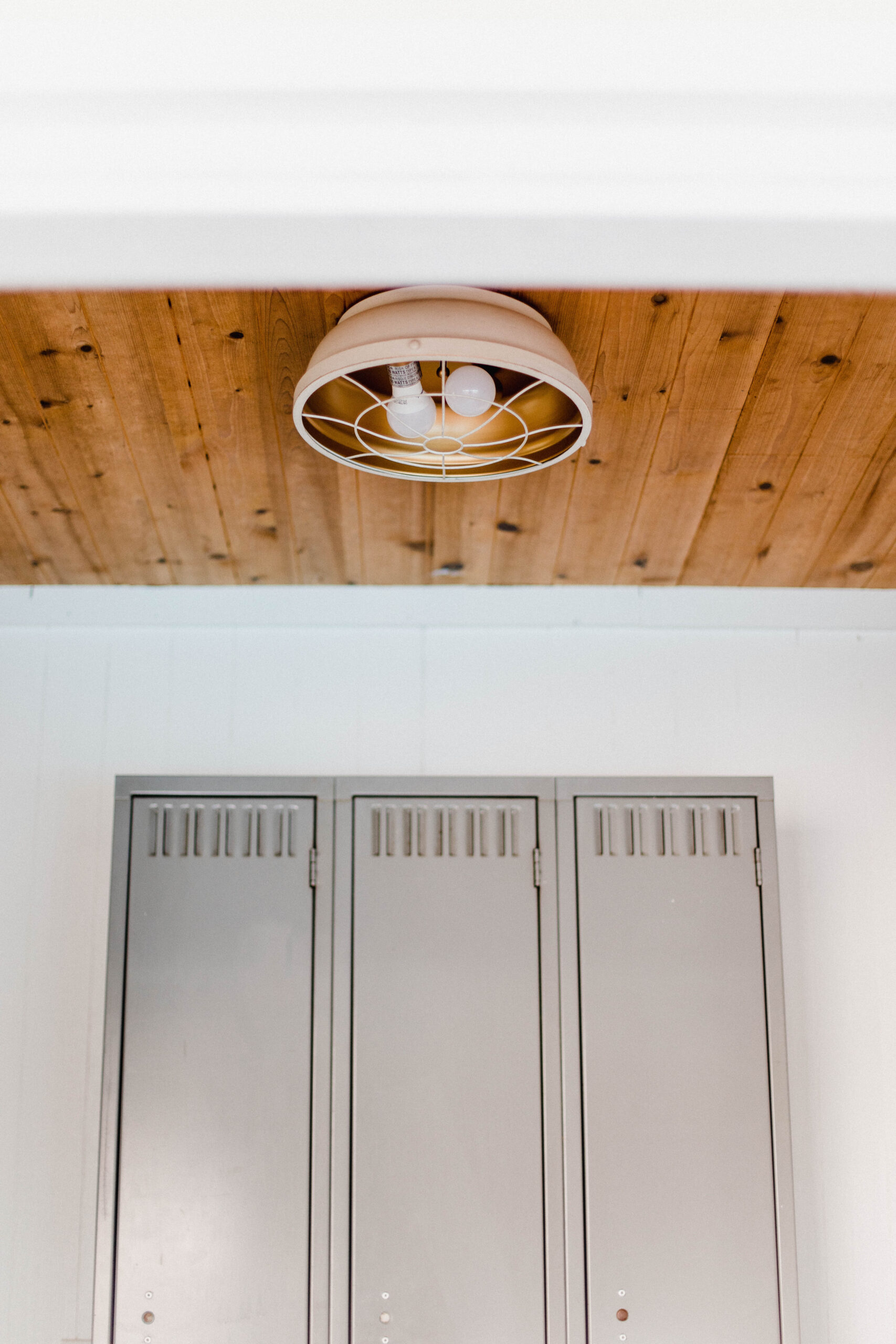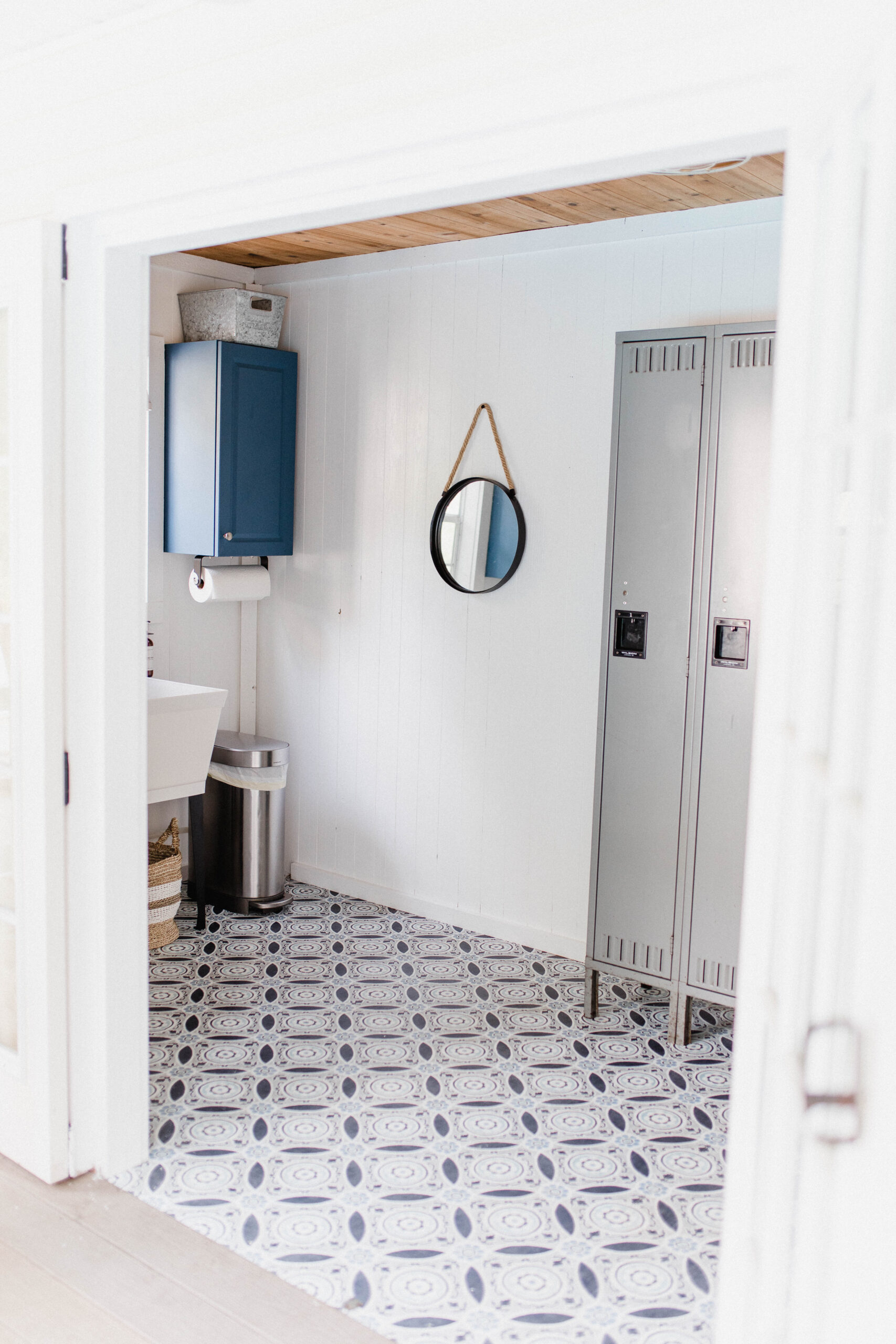 I found these peel and stick floor tiles for the floor, which seemed like a super cost effective way to change the floors. I could not be happier with how it looks and how easy they were to apply! I have no idea how they'll hold up, so I'll have to report back on that. But it was such an inexpensive project that I ended up buying an extra box just in case for quick repairs. These tiles are waterproof, too!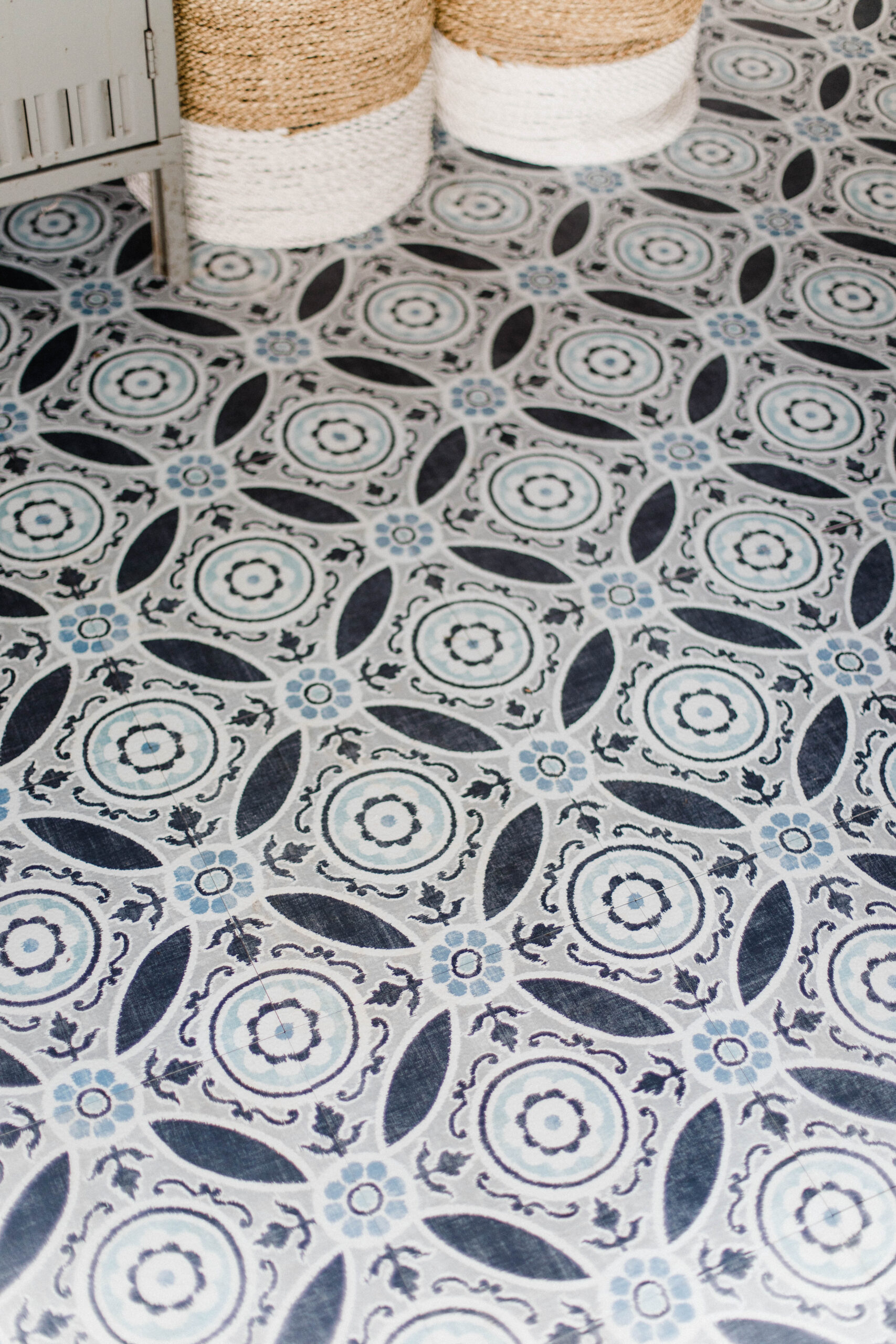 We ripped out the old metal sink in here because it was super rusty and unsafe, and basically Tetanus waiting to happen. I wanted something simple and easy that wouldn't crack over the winter, and was pleased to find this cute utility sink on Amazon! It came with the sleek black faucet, as well. I added this adorable wall mounted soap dispenser and a paper towel roll under the cabinet (perfect for sticky popsicle hands). I decided to add this retro mini-fridge last minute for some water bottles, juice boxes, and adult beverages 😉 It's been so useful so far! Speaking of cabinets, these were pre-existing when we bought the house. I decided to spray paint them blue to add some color to the space (I could've hand painted them, but decided spray paint was fine since they weren't going to be used super frequently and they're high up). I don't recommend doing that for actual cabinets!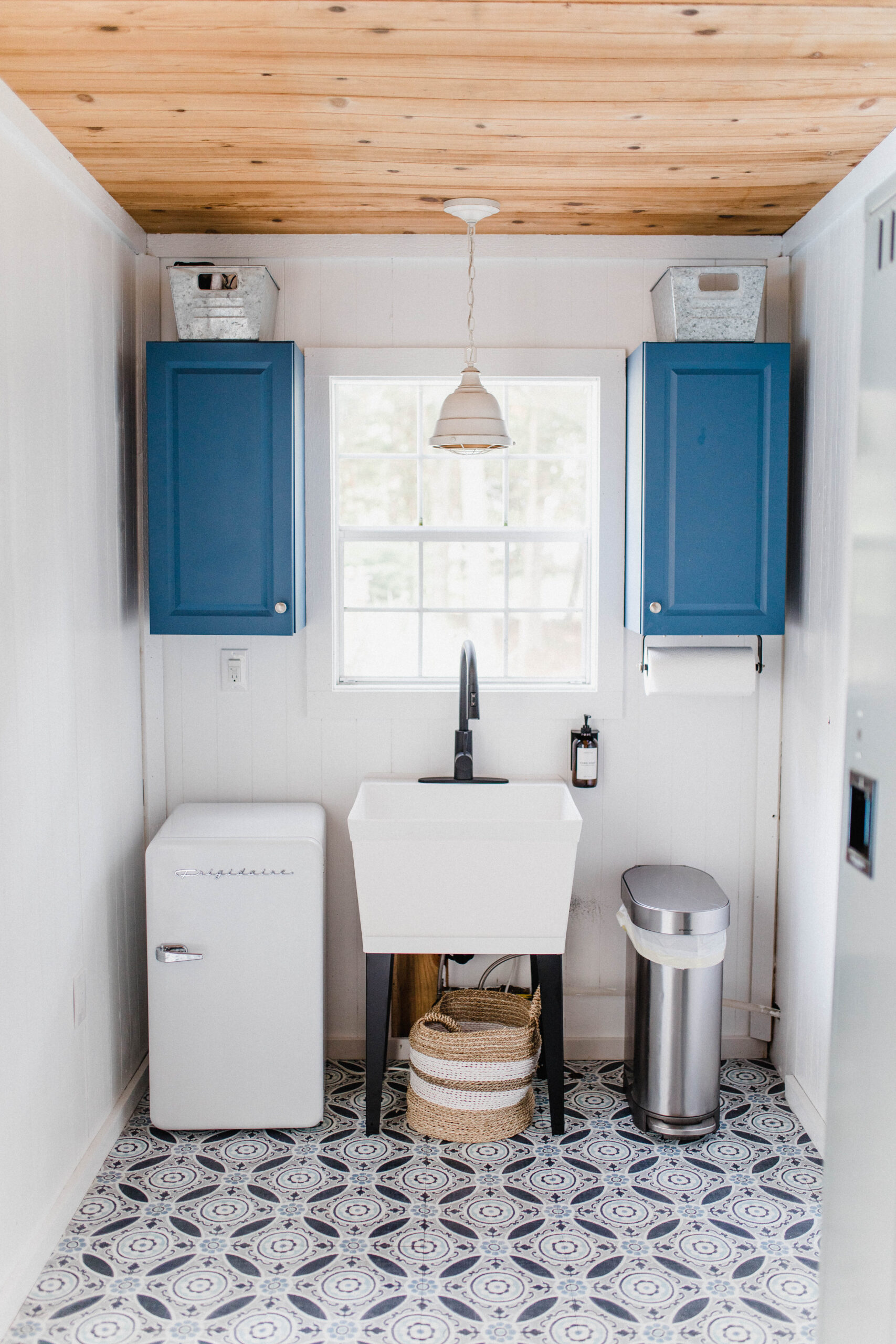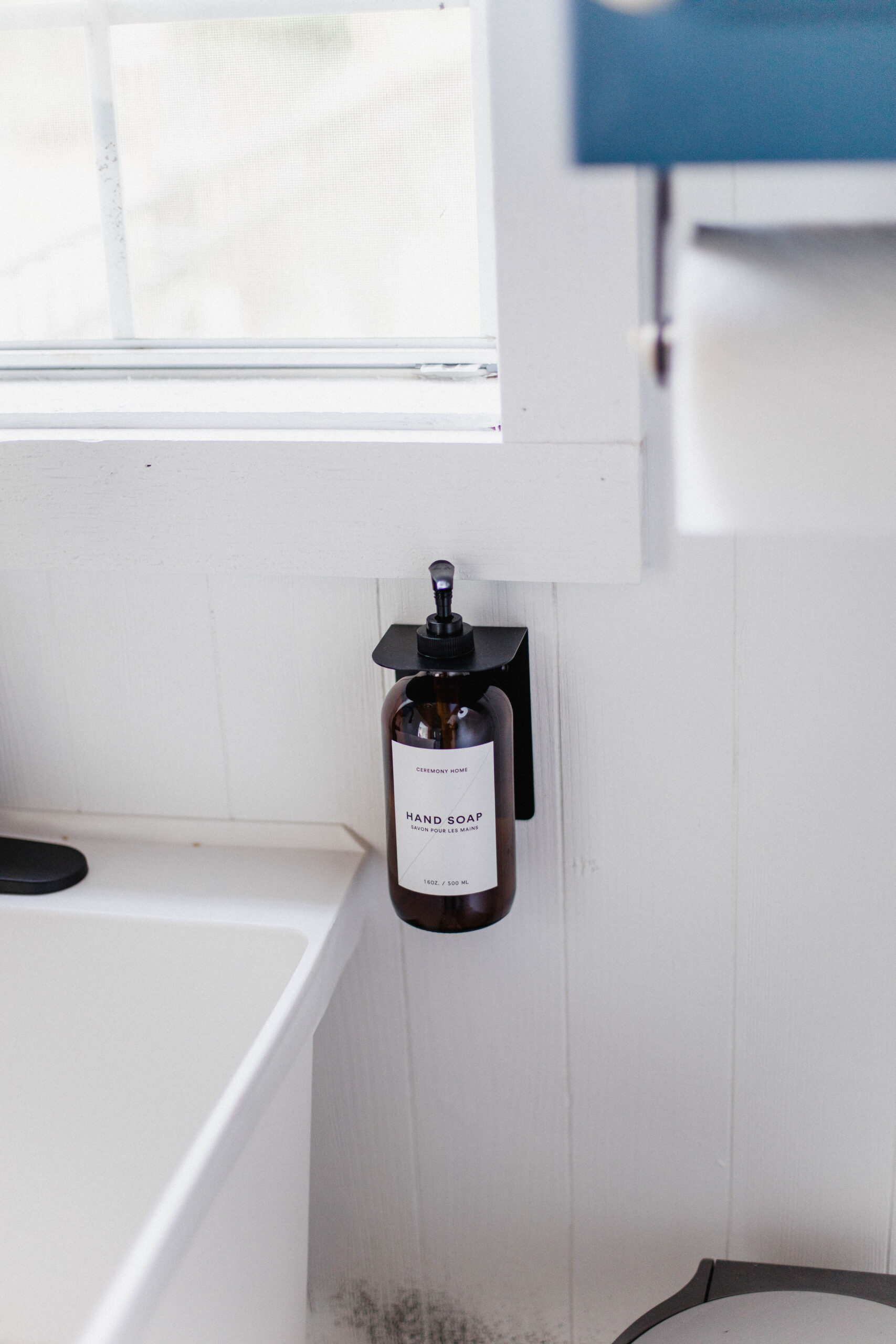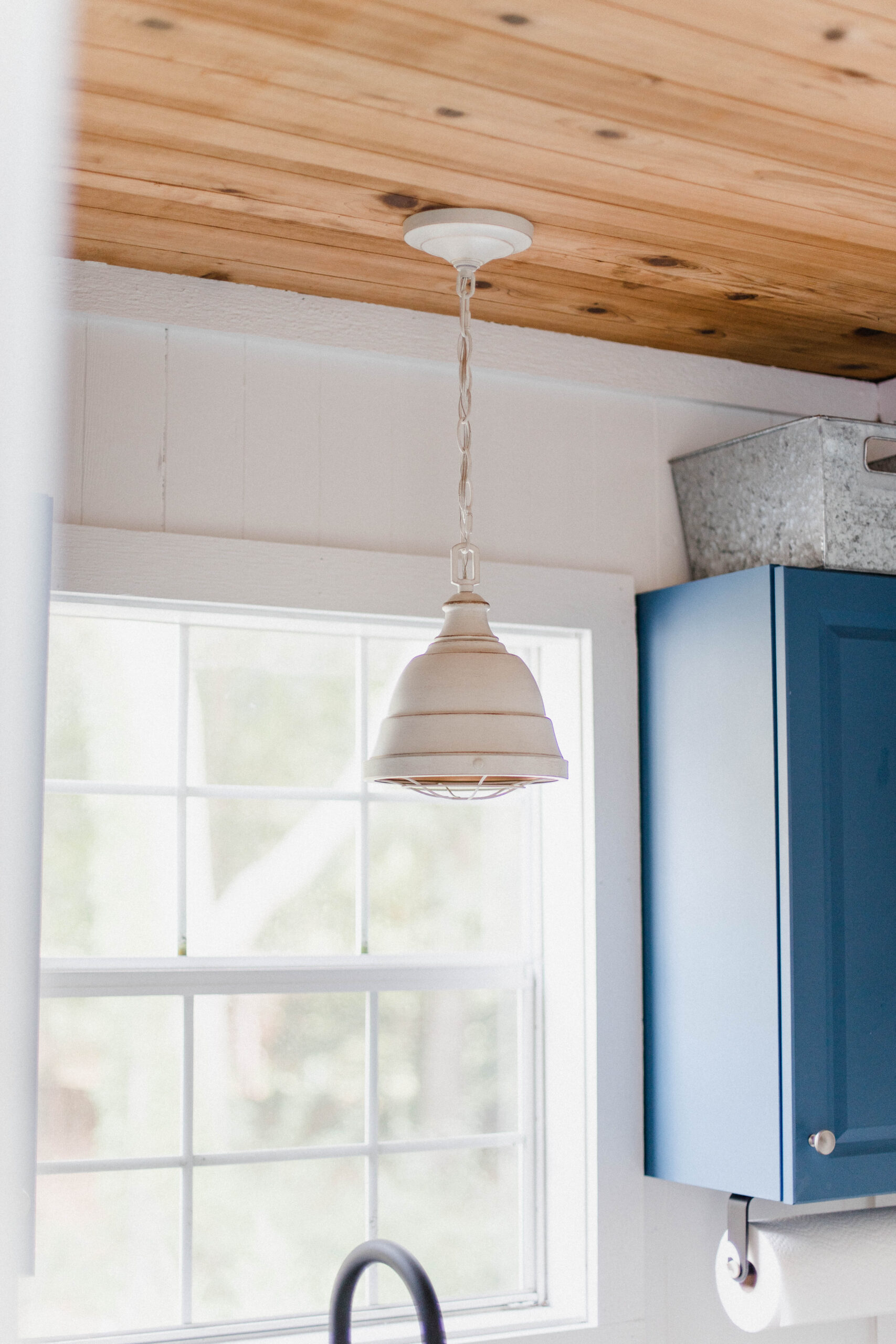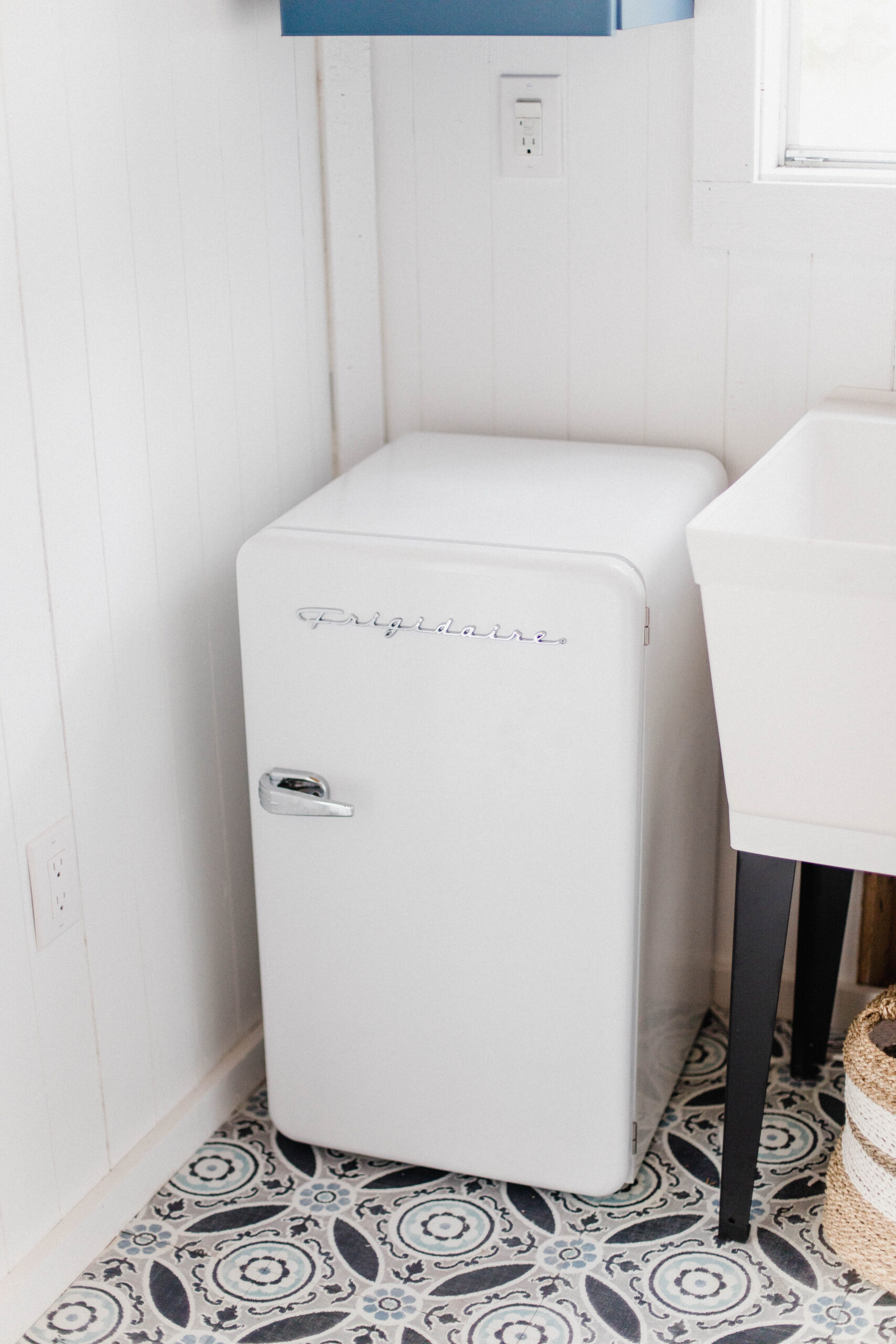 I adored the light that was already in the changing area, and kept the mirrors as well. We switched out the curtains to these blue tab tops I found on Amazon, and added some hooks in each space. I also have hooks for towels as well. I completed the space with some bath mats from Target!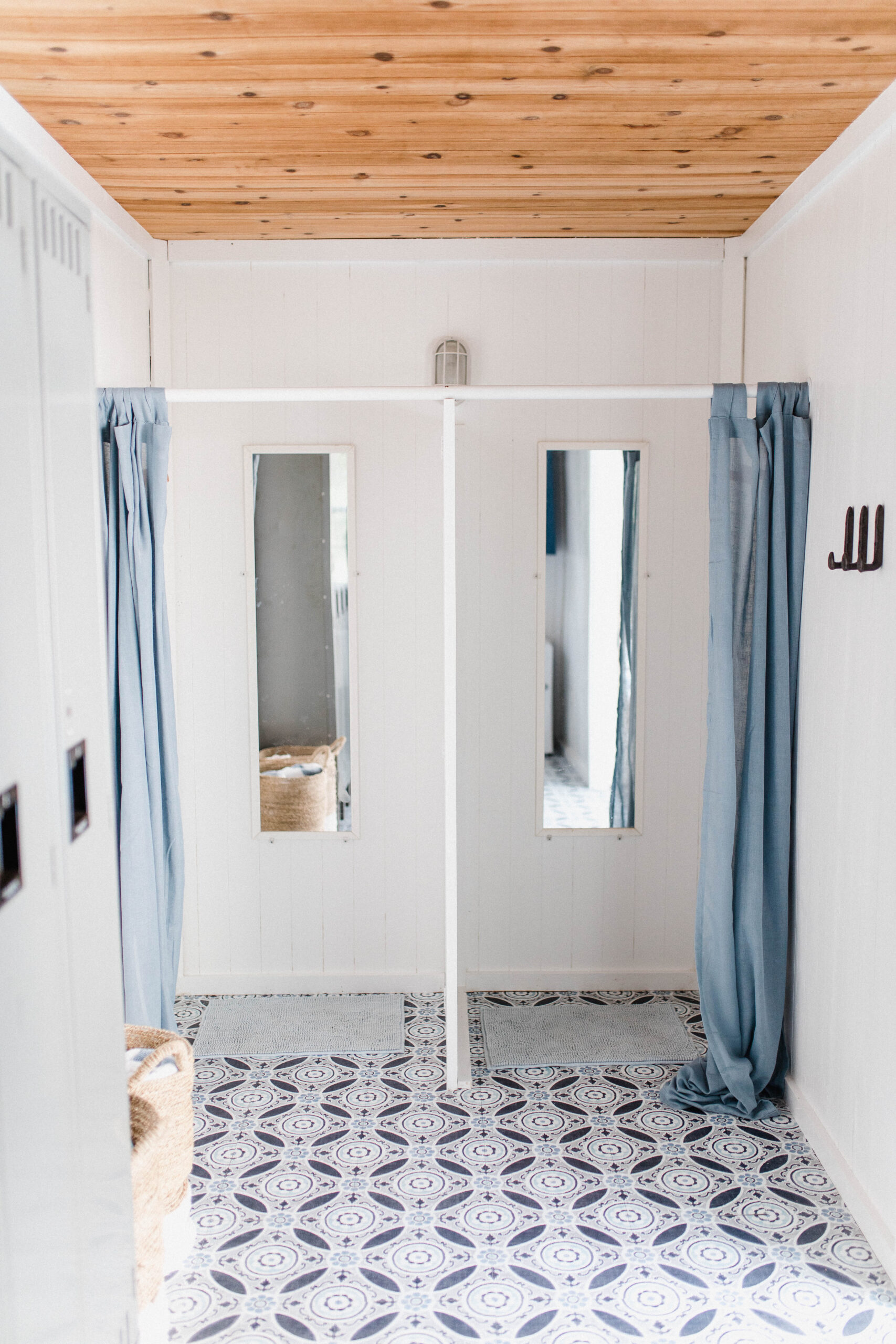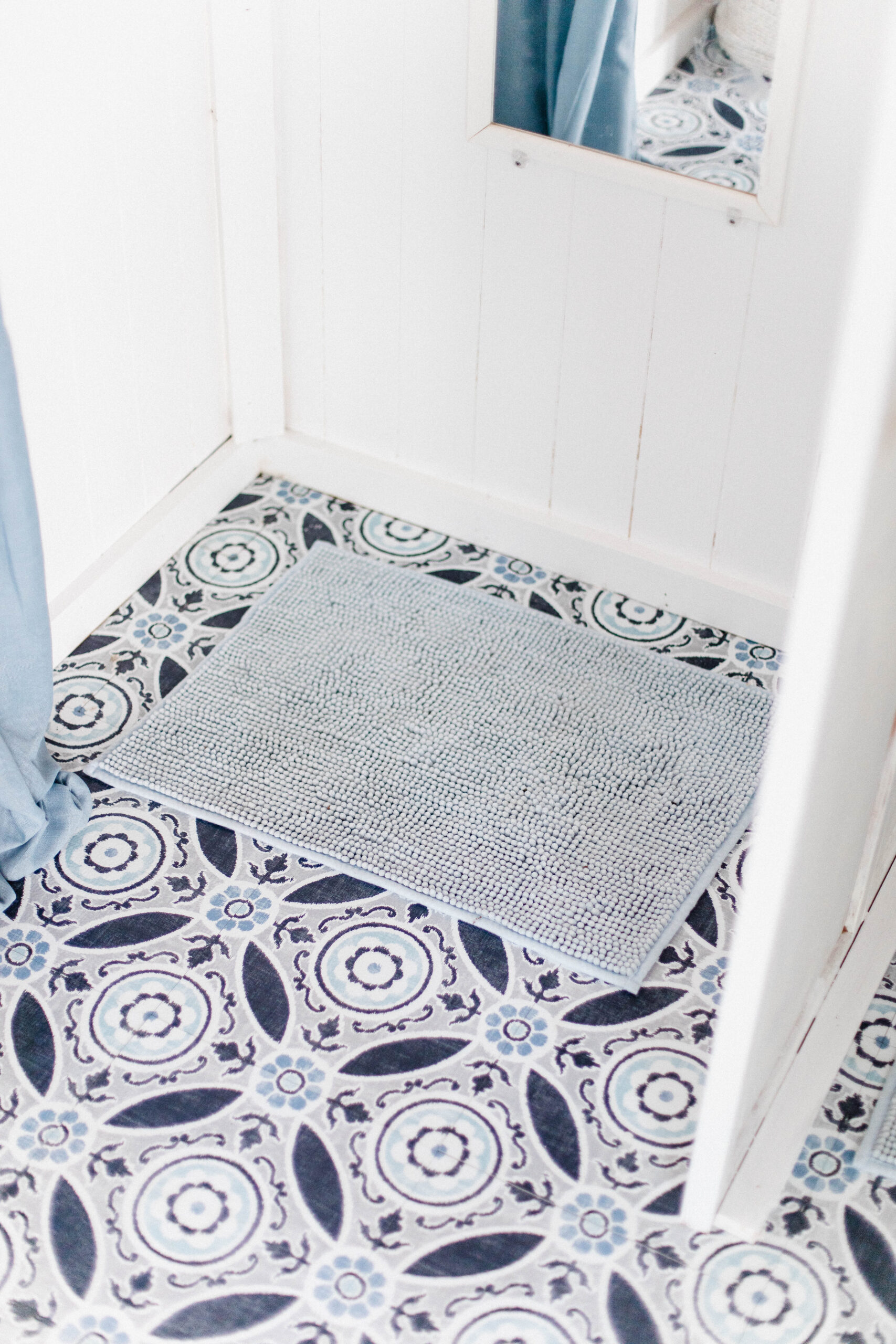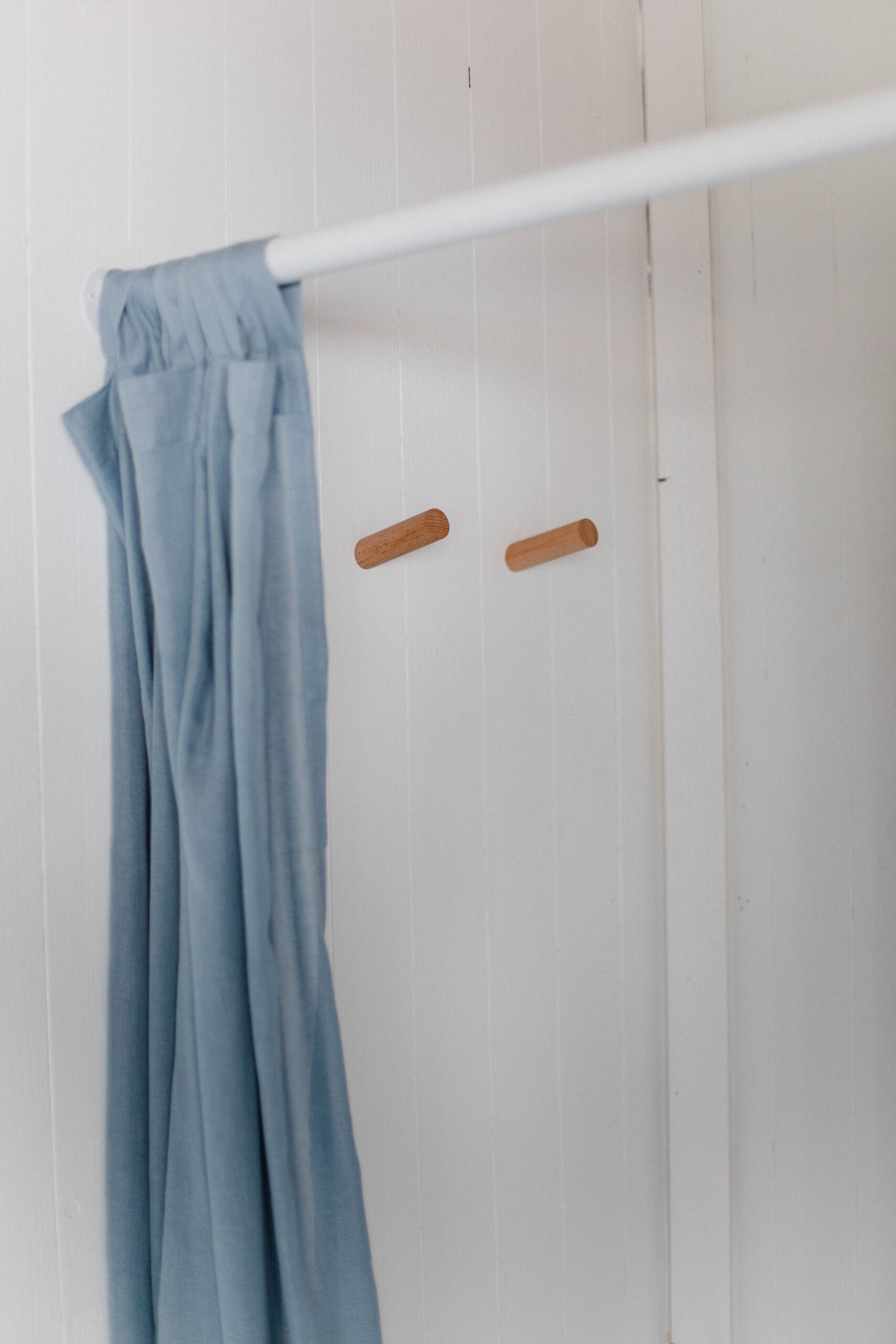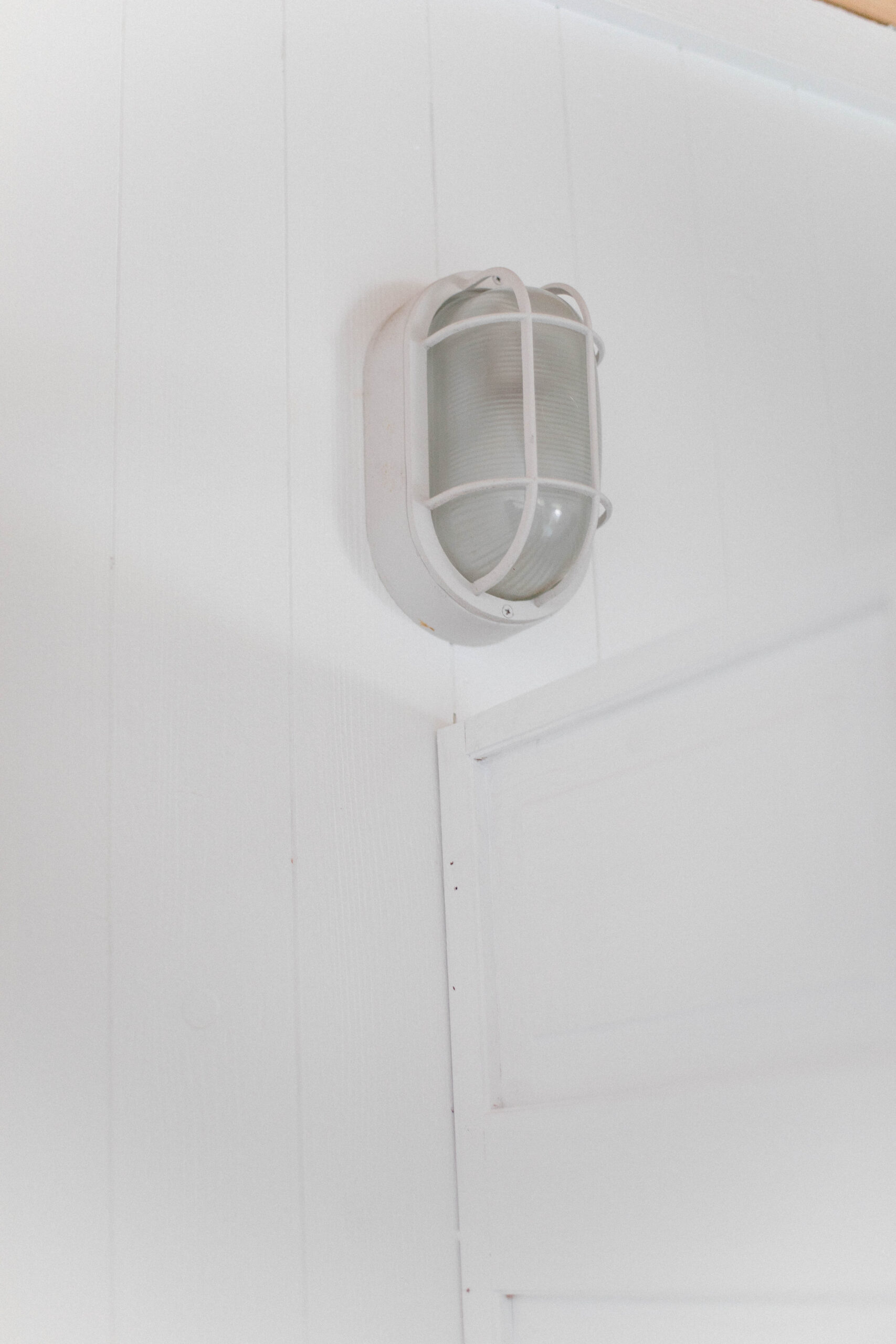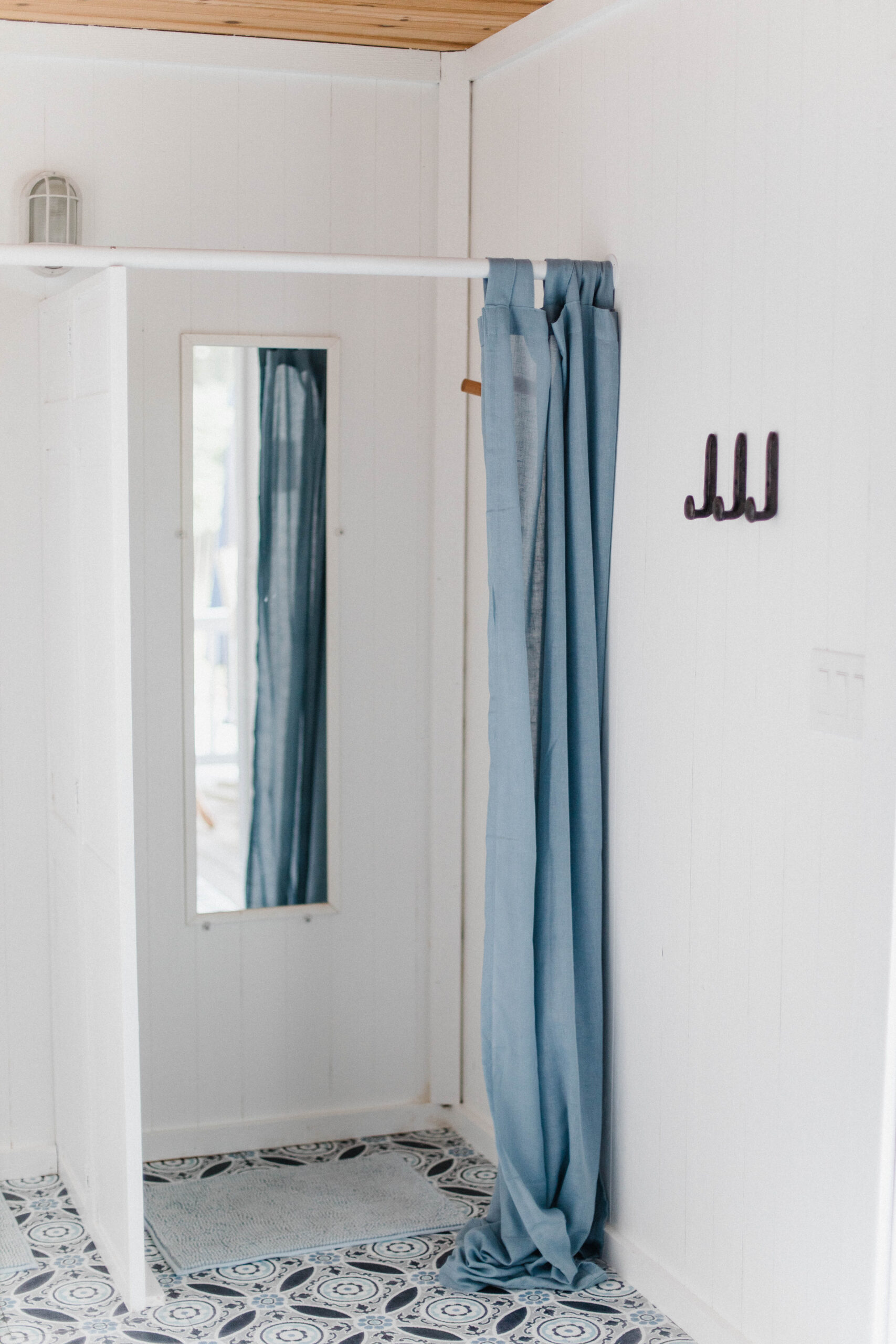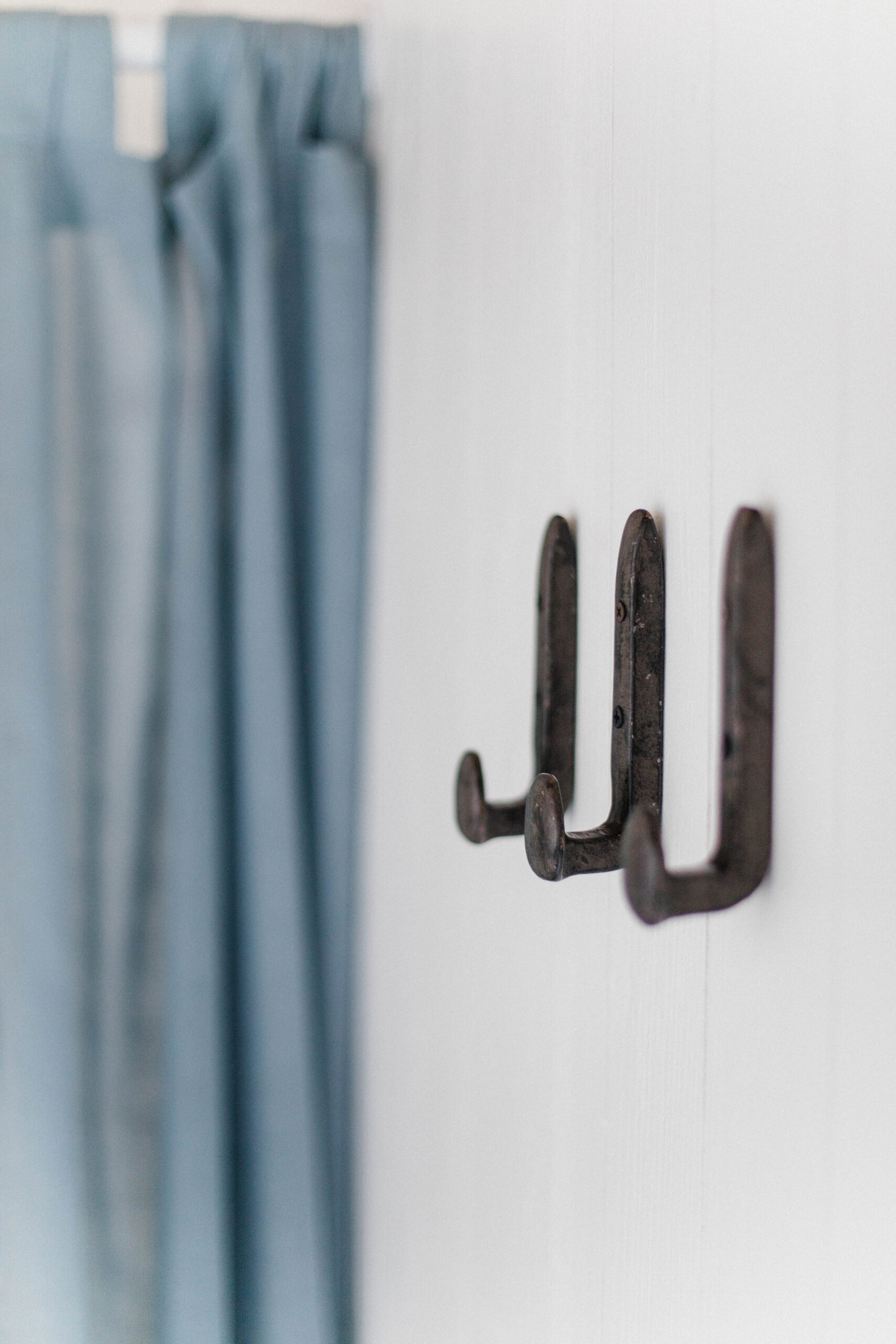 This area was PERFECT for my vintage lockers that we used to have in our old kitchen! I wanted some storage for bags and clothes when our family comes to hang by the pool. Next to the lockers, I have some baskets with spare towels. Also, I never realized how many towels you go through when you have a pool. I feel like we've spent all summer washing towels, haha. Worth it! 🙂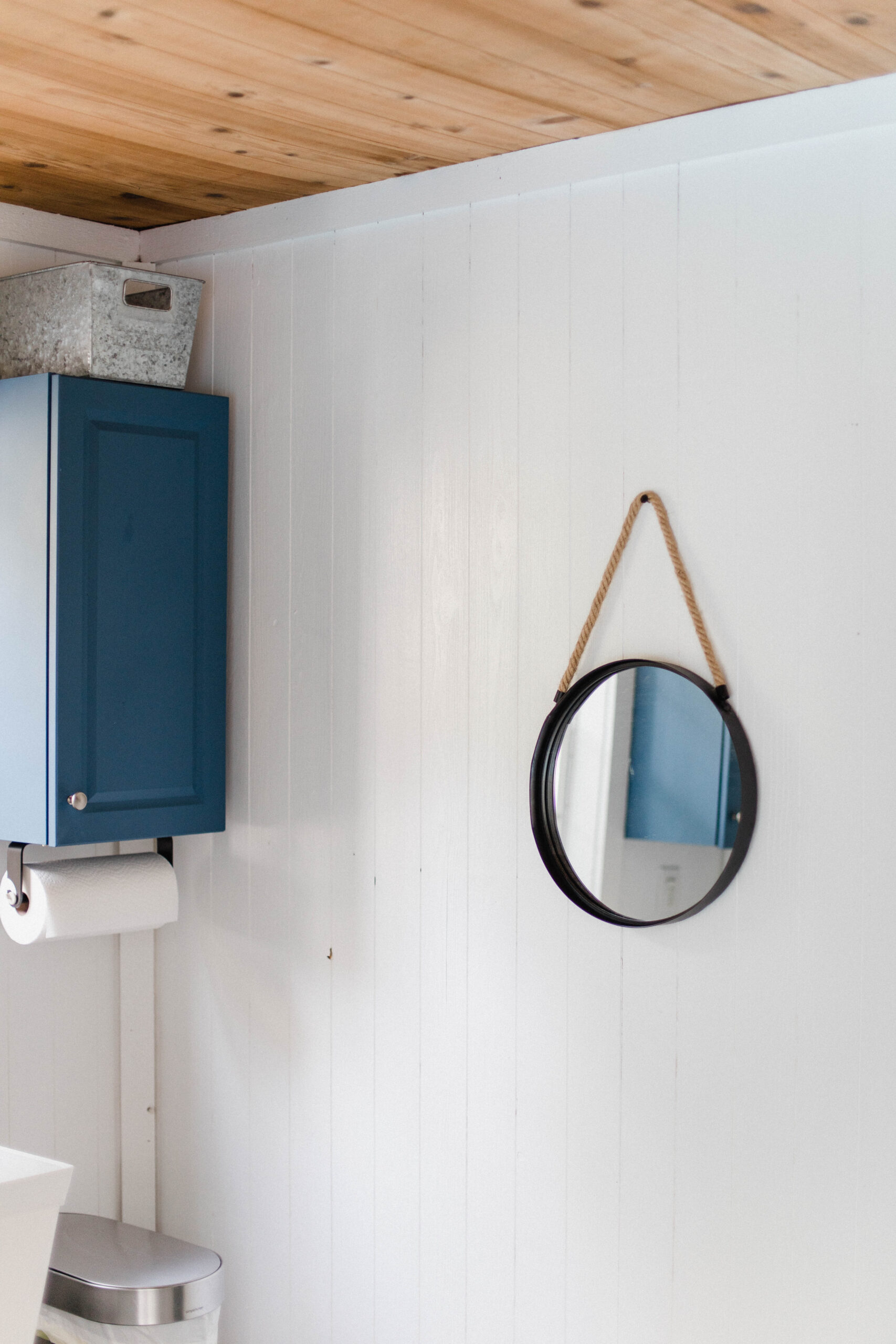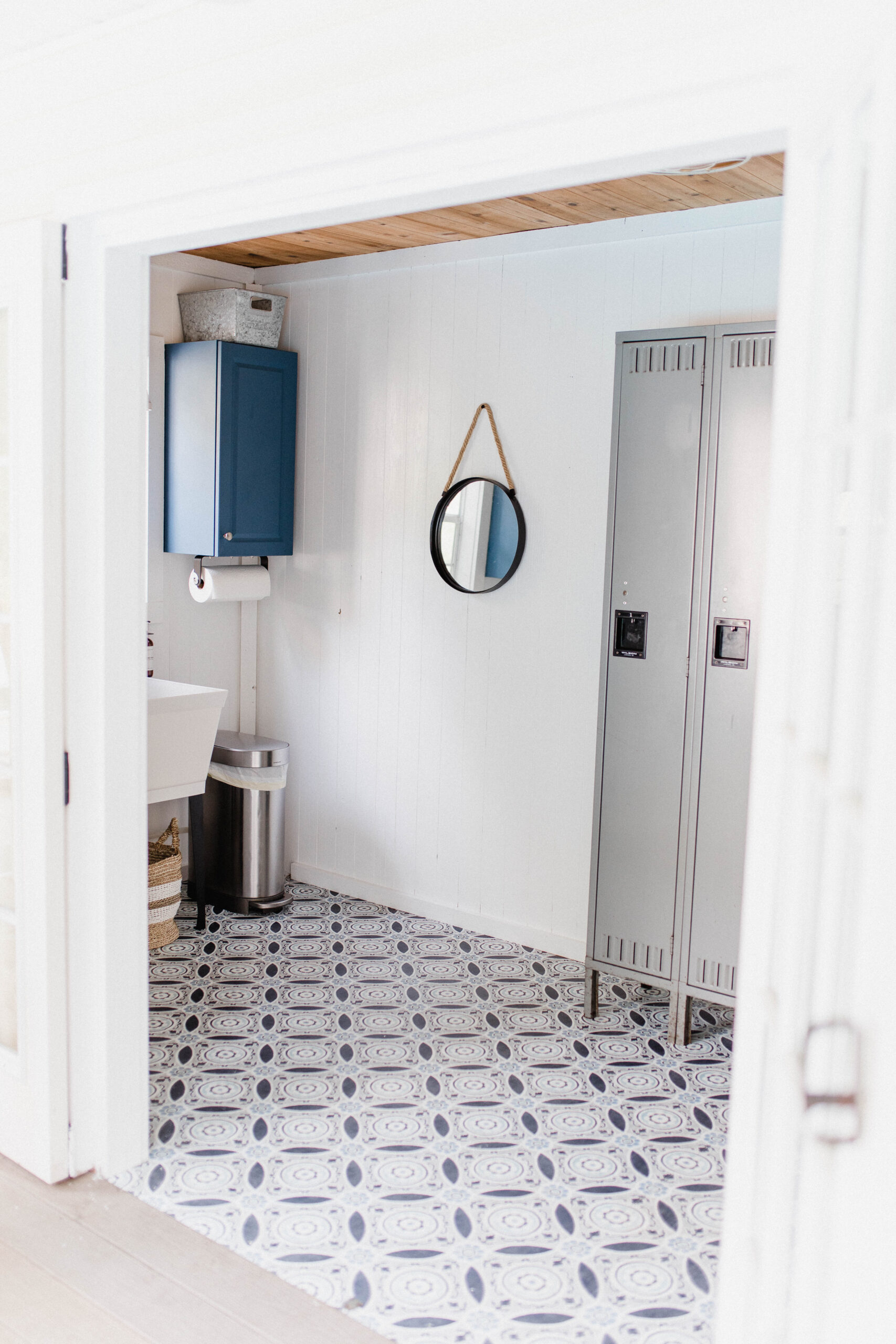 We are in LOVE with how this space turned out! I still have to fix up the porch with a little seating area and small dining table (I like that it's closed in – less bugs while eating), but that's for a later date. But this was so fun to work on! I linked up all the sources below for you! 🙂
Sources
Lockers: Vintage (Craigslist find!)
Wall Color: Benjamin Moore Chantilly Lace
Cabinet Color: Rustoleum Chalked in Coastal Blue