Thank you to minted for sponsoring today's post! All thoughts and opinions are my own.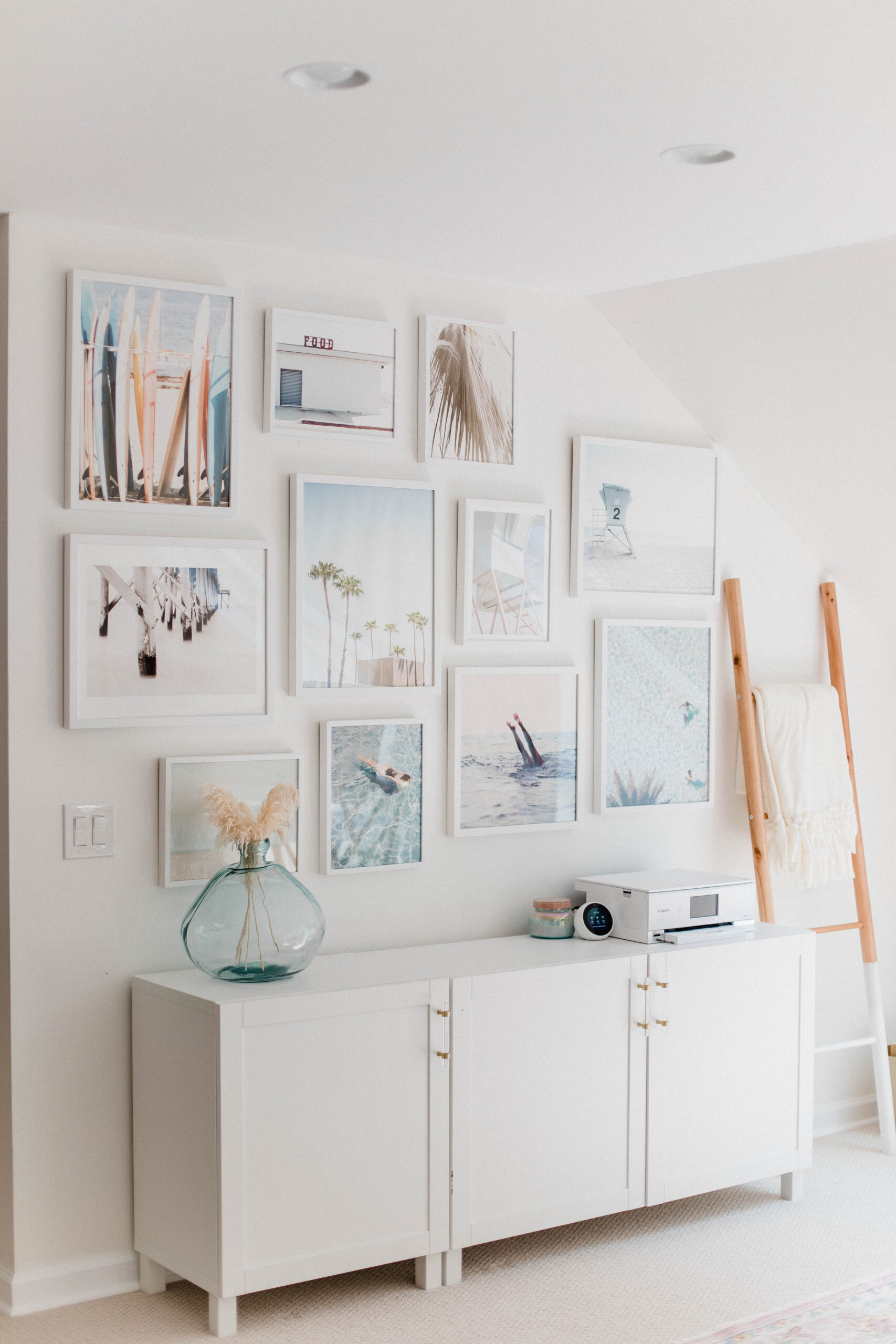 From Left to Right: 1 | 2 | 3 | 4 | 5 | 6 |7 | 8 | 9 | 10 | 11
I've been a huge fan of Minted art for a long time. The majority of artwork in our home is from Minted because I'm always impressed by the quality of the work and their variety of framing options. Minted has a diverse marketplace of independent artists – over 15,000 of them! Each purchase supports the artist as well! I've had my eyes on a variety of coastal prints for a gallery wall in my office, and I recently partnered with Minted to make it happen. I'm so thrilled with the result!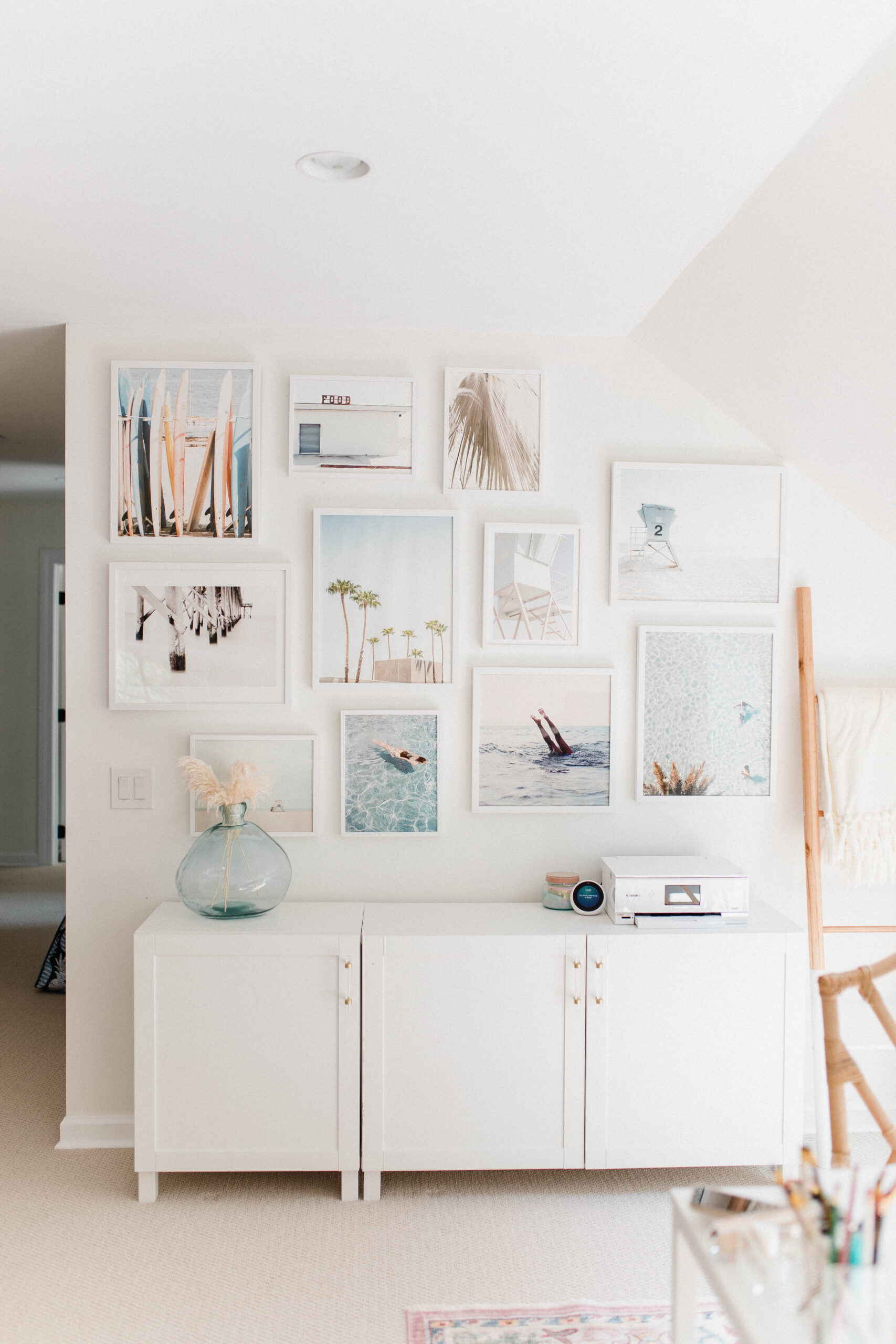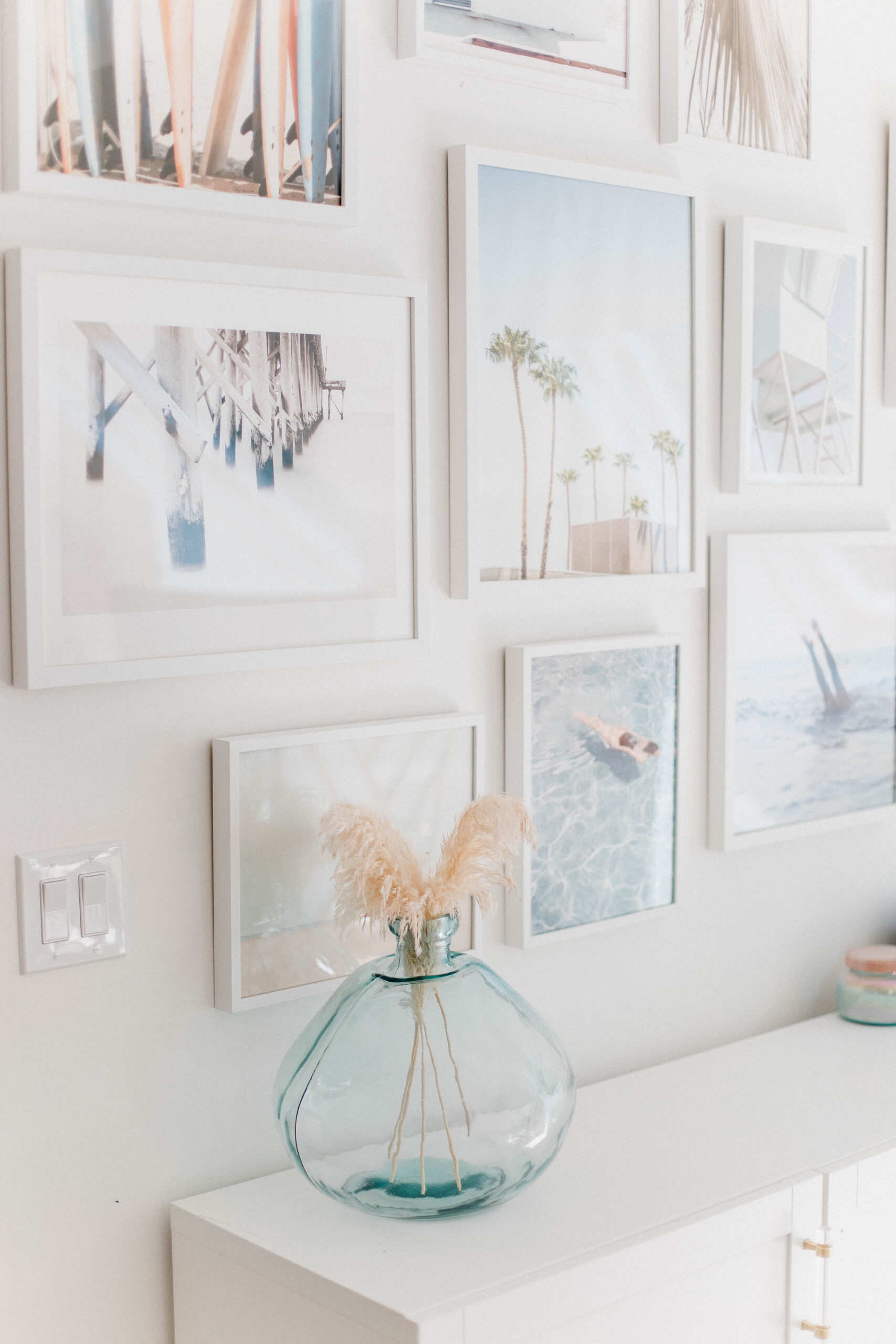 It's no surprise that I love anything coastal and beach related. I love adding this type of artwork to our home because it gives a serene, calming vibe to the space. I wanted my office to feel calming, yet inspiring to help get creative juices flowing, so I decided to put together a gallery wall featuring a variety of beautiful artwork pieces from Minted. I've had each of these pieces saved to my favorites for a while now, so I was excited to get them up on the wall!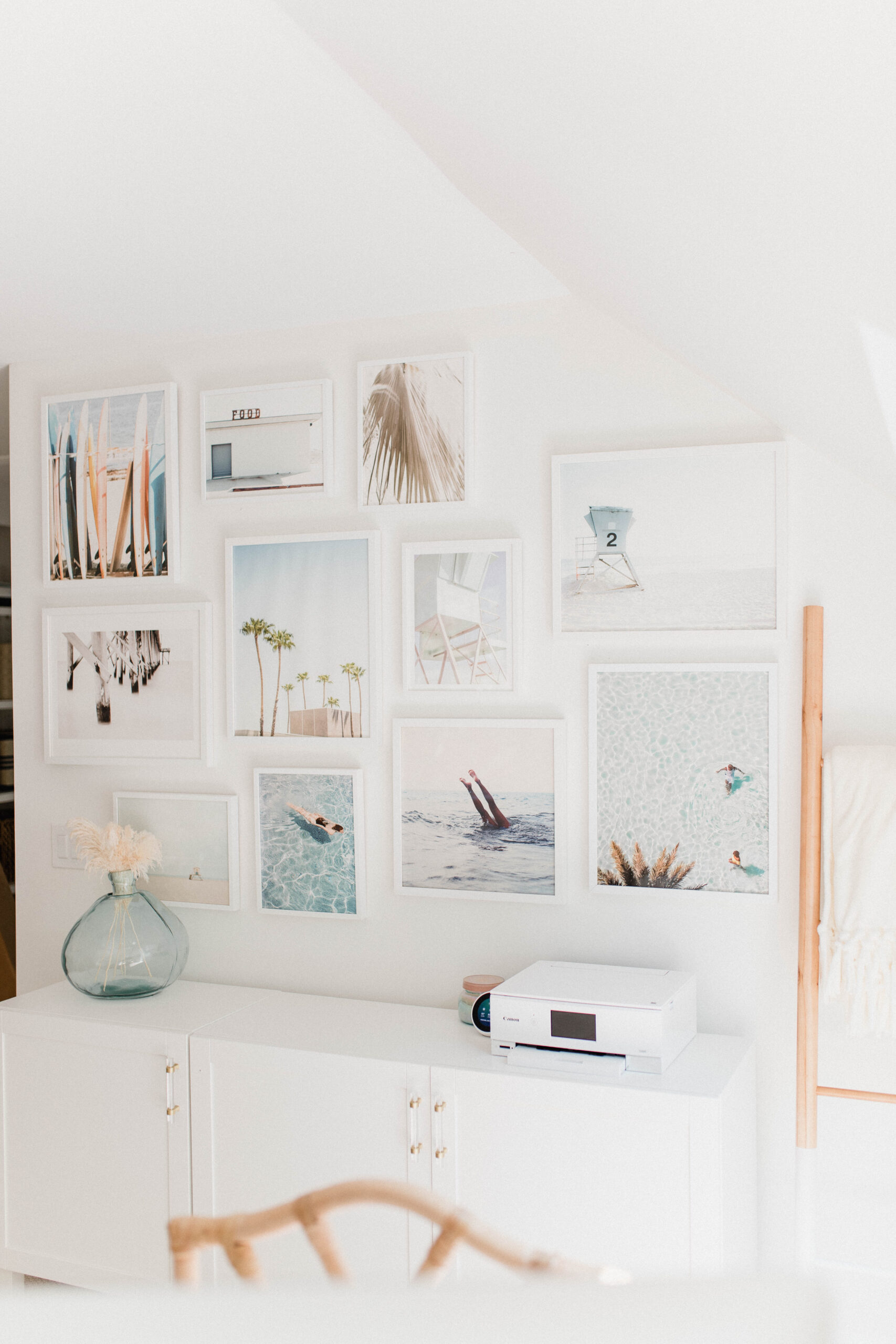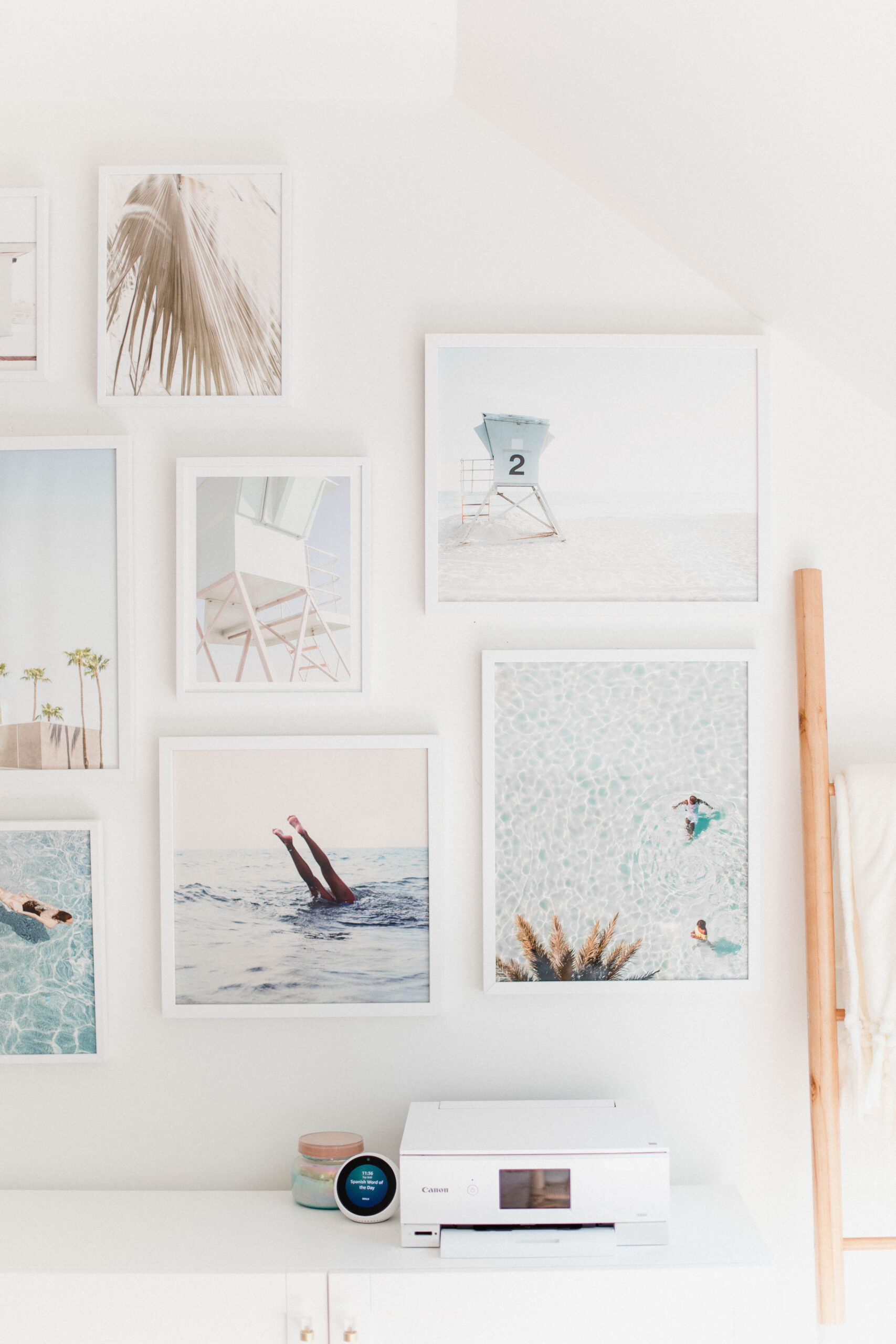 I chose a variety of size options to put together this wall, and kept a simple white frame. Minted has a variety of luxe mounting and framing options – all of their prints are available in full bleed, canvas, floating mounted, or matted, and you can choose from 17 exclusively-designed frames. I did a mix of full bleed and white bordered prints here with the white frame, but I have their natural wood frames as well as their canvases in other locations in my home as well. Each print is available in framed canvas; the canvas is hand-stretched and framed in 6 unique framing options. Point being, there's a huge variety of options for you to choose from! I love that it's a way to personalize the artwork to your space.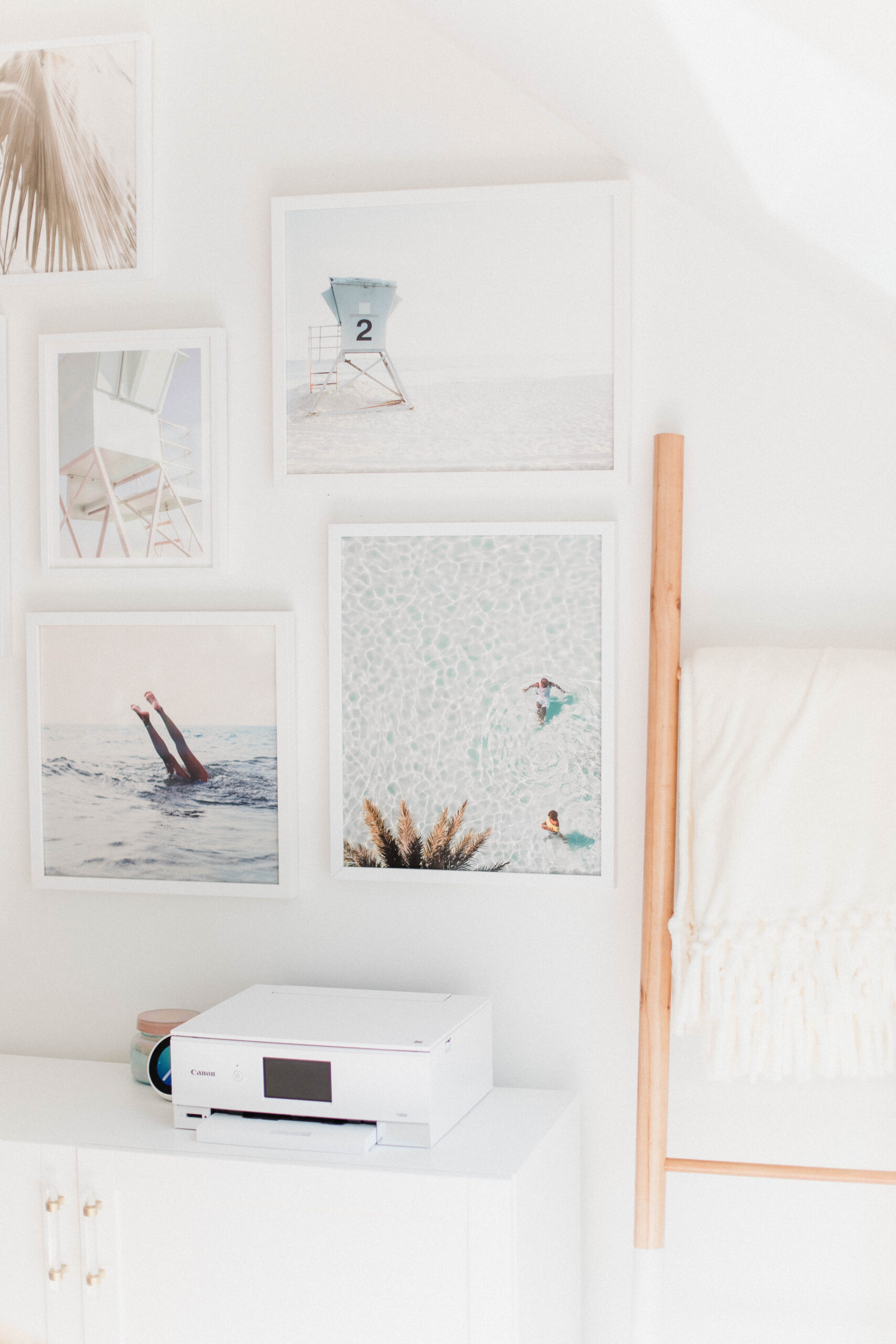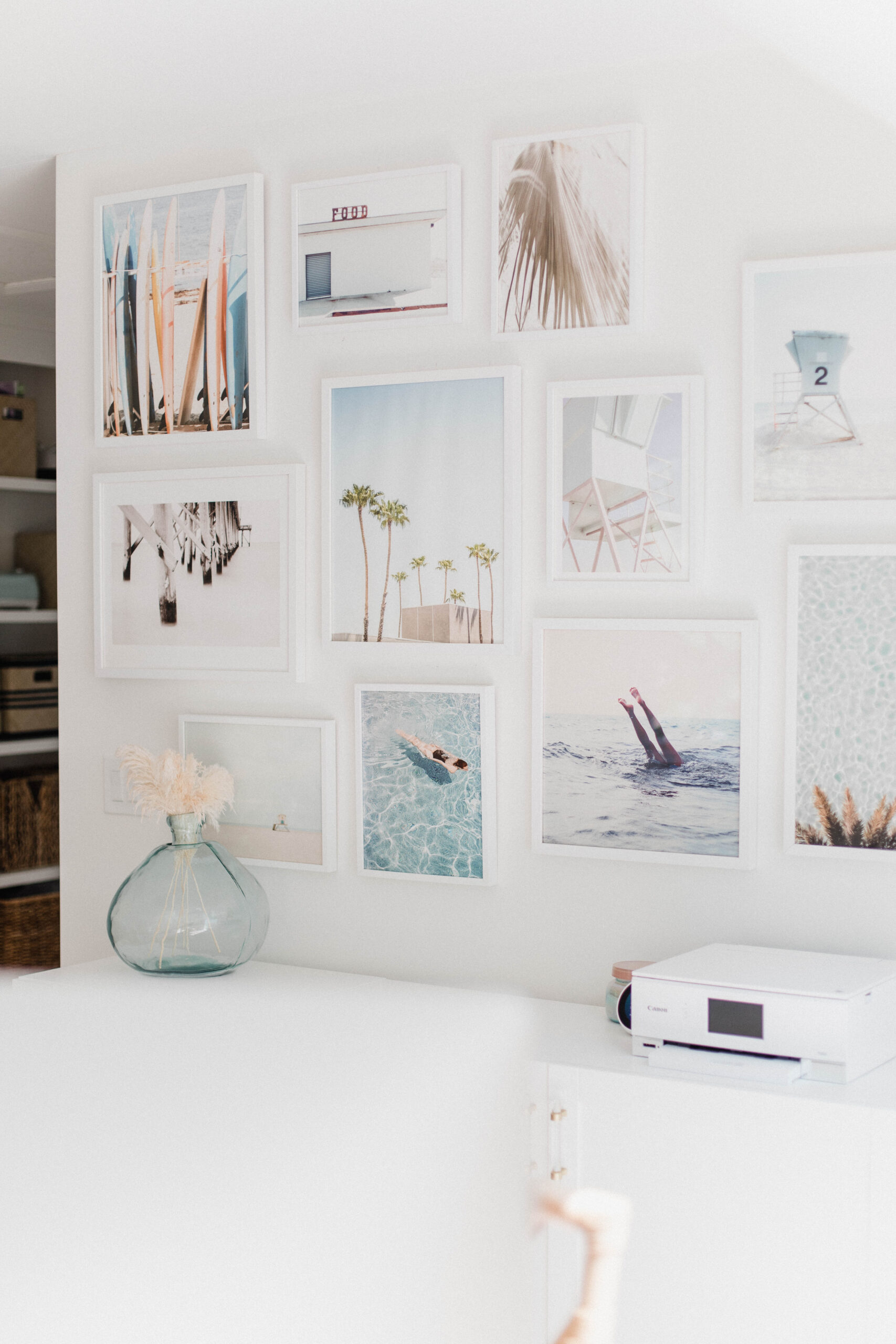 I love the mix of colors that these prints bring into my office space – it feels fun and cheerful, yet serene and calming! My computer sits in front of this wall, so this gallery of artwork is the backdrop to my video calls.
Artwork is the perfect way to personalize your home office, or any space in your home! I'm linking all of these beautiful coastal prints below. I highly recommend checking out Minted More, Minted's subscription member, to receive 20% off year round! Minted was kind enough to offer a code for my community! Use LAURENFRAMES for 20% off artwork now through 9/30!
1 // If You Wanna Go + Take A Ride With Me
2 // Zuma 2
3 // Vanilla Palm
5 // Warming Winds 2
6 // Guard Chair, Santa Monica
7 // Summer Tower
8 // Venice Beach
9 // Going For A Swim
10 // Summer Handstand
11 // Pool Party For Two
Shop The Post