I love changing up the art on my Samsung Frame TV for the season. I remember when we first bought this TV, the art options were limited to the Samsung Art Store…but now there are so many different options across the internet! Etsy is a great source for art, but I did the work for you and found some great Halloween Inspired Samsung Frame TV art! I downloaded a few of them for our playroom TV, too!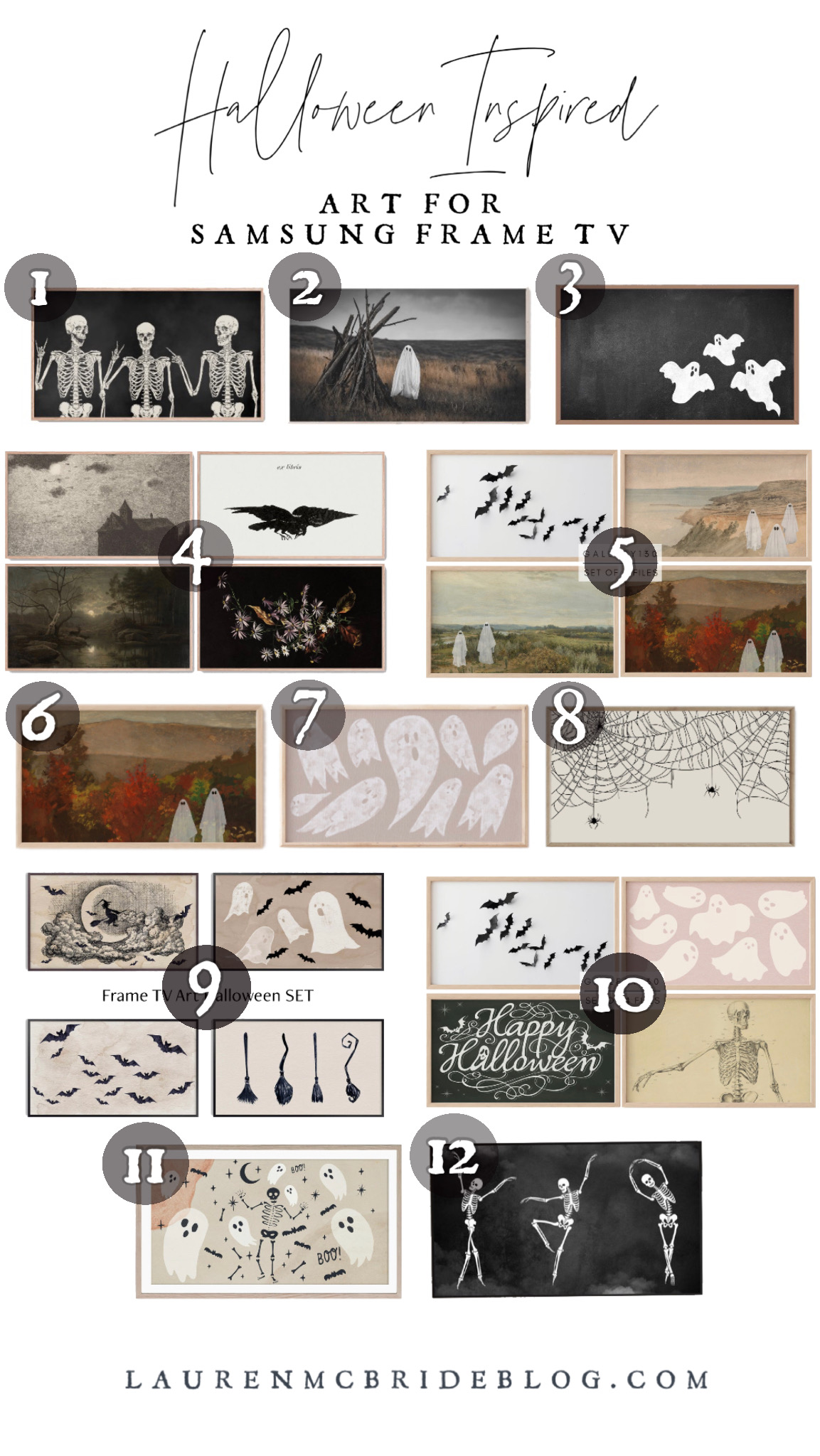 1 // Funny Skeletons Art
2 // Ghost in a Field Art
4 // Moody/Gothic Art
5 // Ghosts in the Woods Art Set
7 // Neutral Ghosts Art
9 // Ghosts, Bat, and Witch Art Set
10 // Skeleton, Ghosts, and Bats Art Set
11 // Skeleton and Ghosts Art
12 // Dancing Skeleton Art
Here's what I bought for our TV! I love how it looks with the bats on the wall!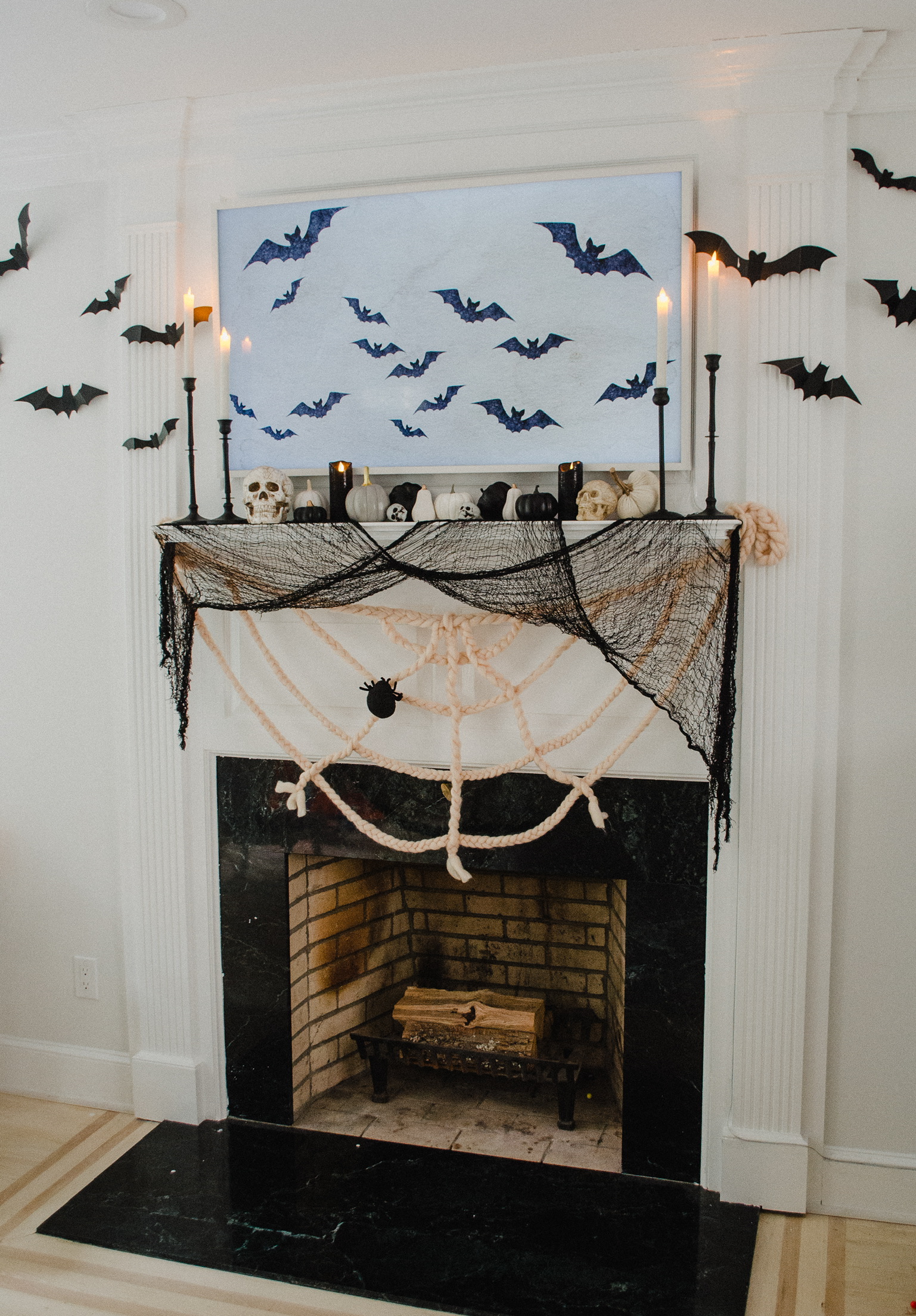 You can see other seasonal Frame TV art I've shared below:
Fall Inspired Samsung Frame TV Art
Winter Inspired Samsung Frame TV Art
And here's our full playroom mantle reveal with sources!