When we bought this house, I knew I wanted the "formal living room" to be used as a playroom space. I like having the kids on the same level we mainly stay on, which is the same as the kitchen, family room, and dining room. In this playroom space, we have a fireplace that I love decorating for the seasons in a playful and fun way for the kids! This Halloween Inspired Mantle incorporates our Samsung Frame TV, too. I'm linking everything below!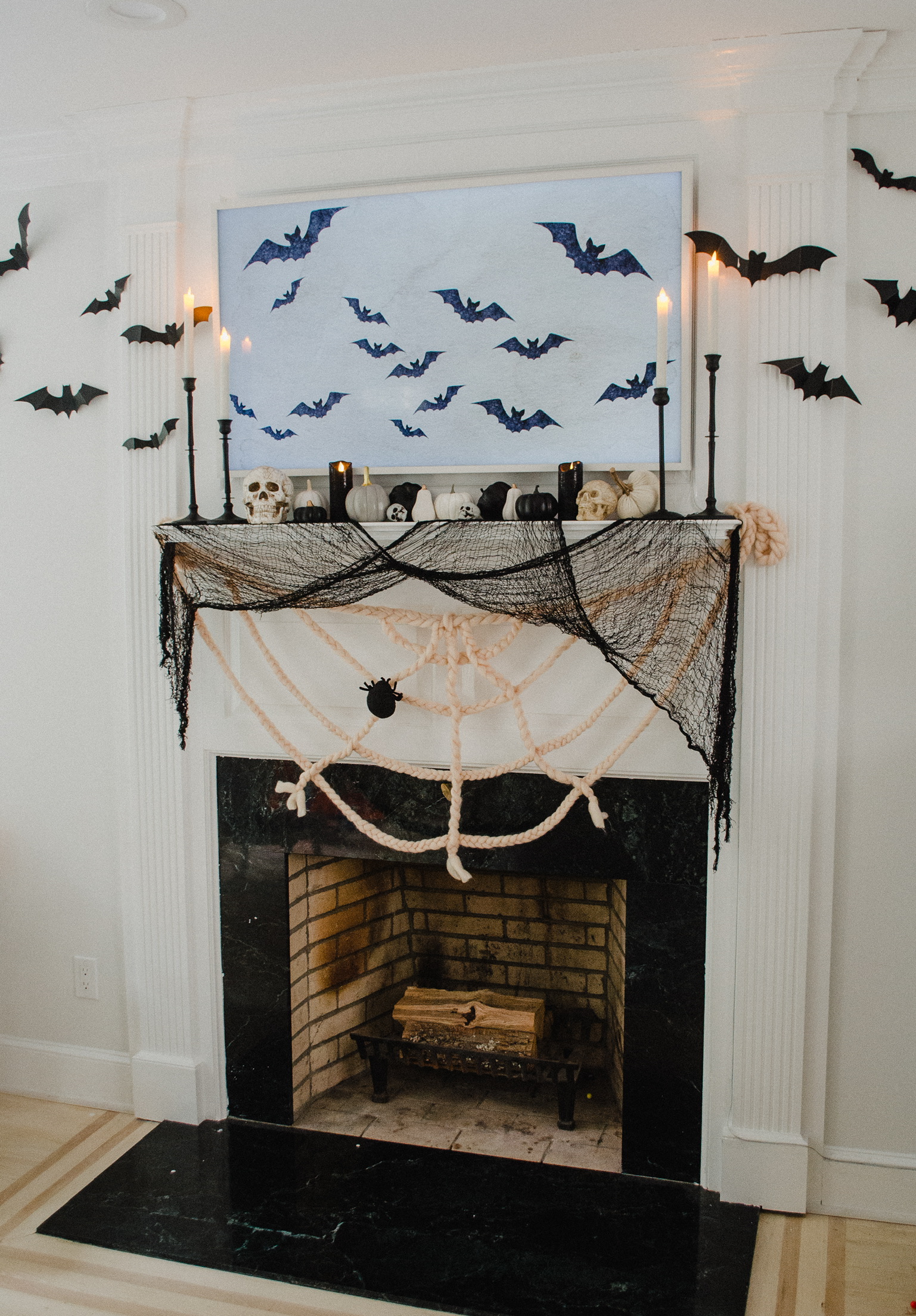 I found this adorable bat art (you can find it in this post!) for our Samsung Frame TV which was the jumping off point for my decor. The kids love when I decorate with these adorable bats every year. I used some sticky tack to stick them to our walls (I don't love using what they come with – I find it removes the paint from my walls, whereas the sticky tack doesn't!).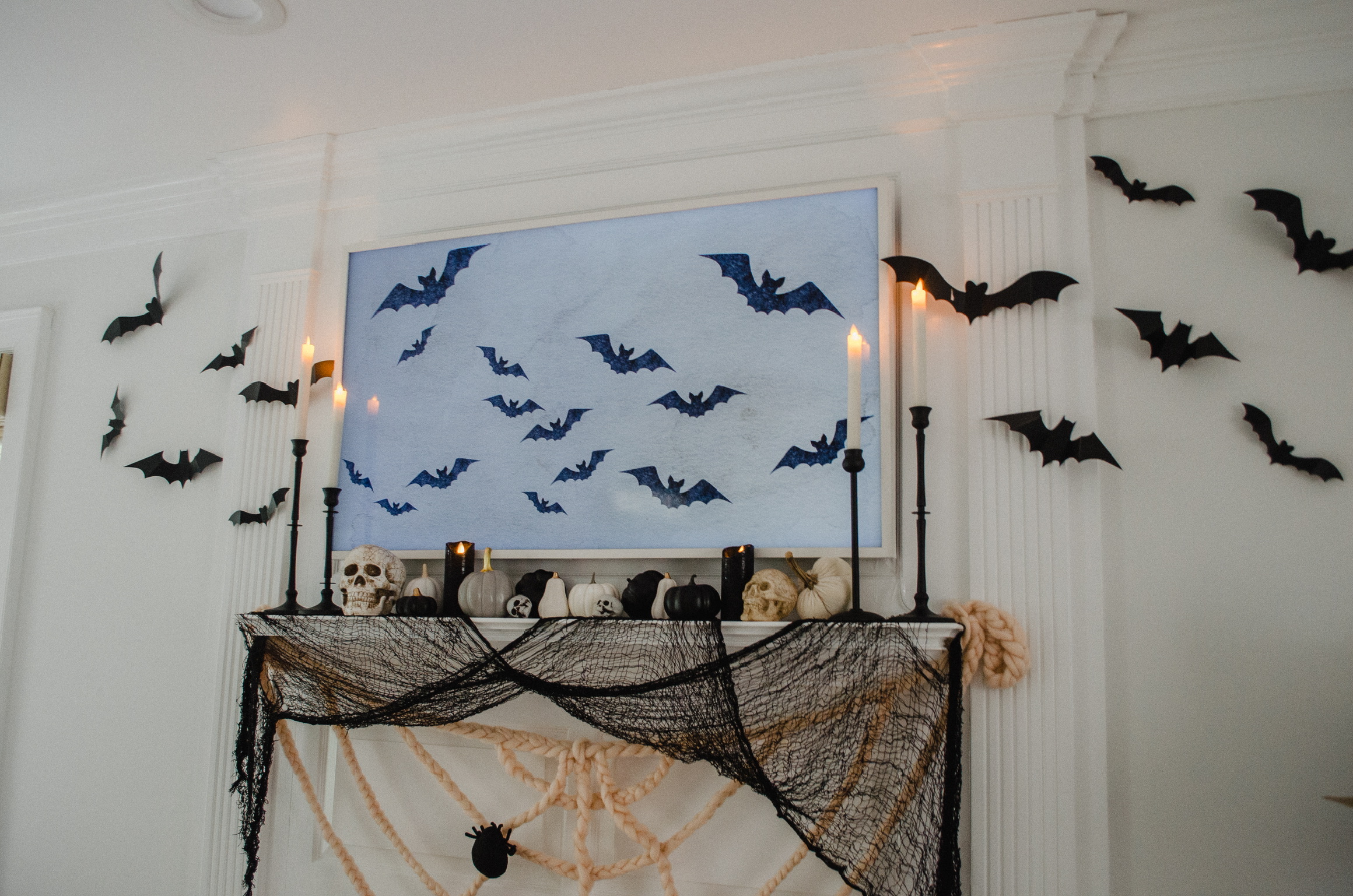 I draped some spooky gauze on the mantle, and I love the effect it gives. I also bought these black candlesticks to use in various places around the house. I have some battery powered tapered candles in them so I don't have to worry about a real flame! I also added in some black flameless candles in between the other mantle decor.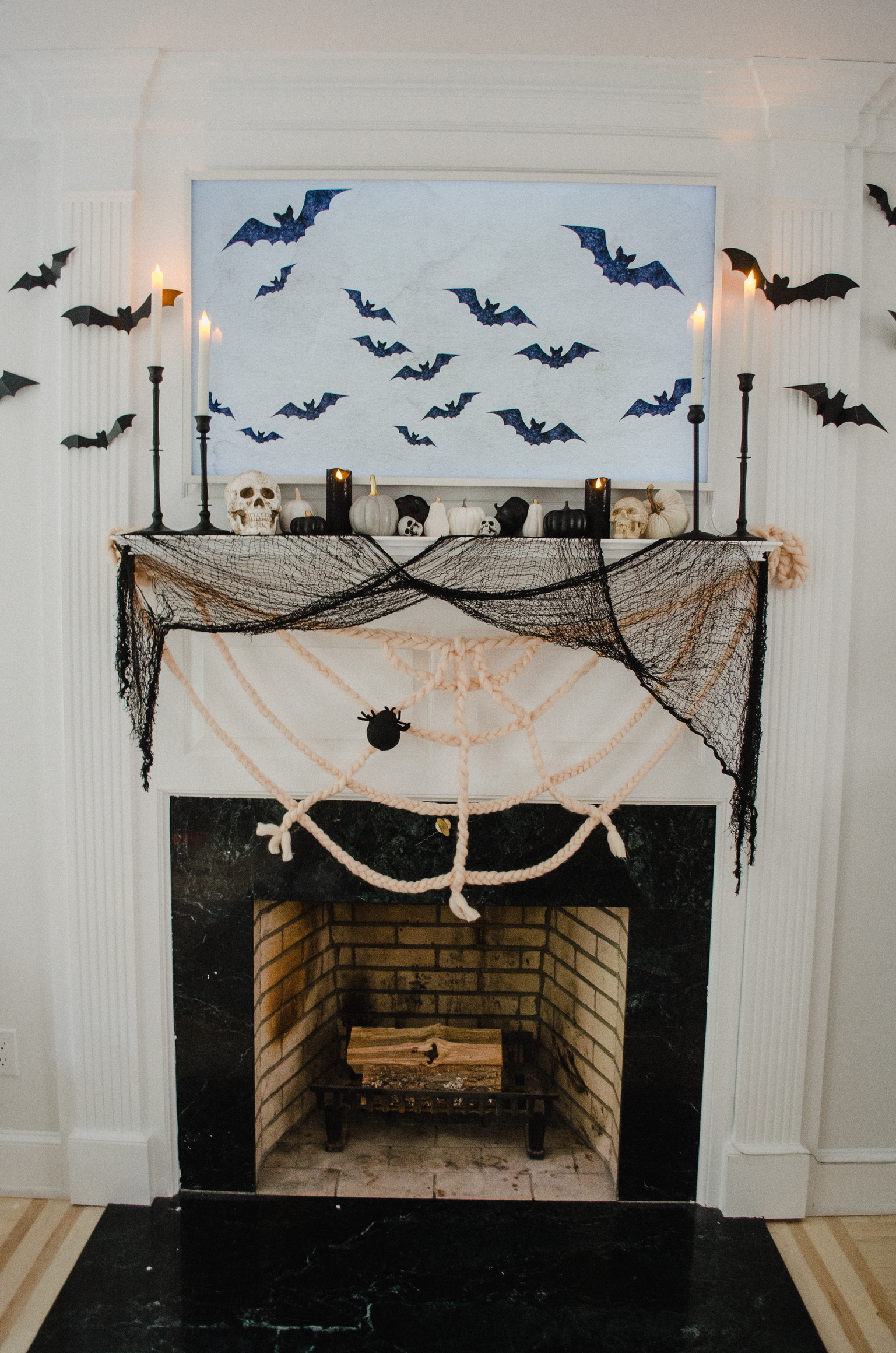 I have a collection of pumpkins I've acquired over the years, so I mixed in several different white, black, and gray ones I had on hand. I like placing some of the pumpkins at an angle so it looks more natural, instead of lining them all up in a row. I also bought several small skulls that I've added to our Halloween decor this year!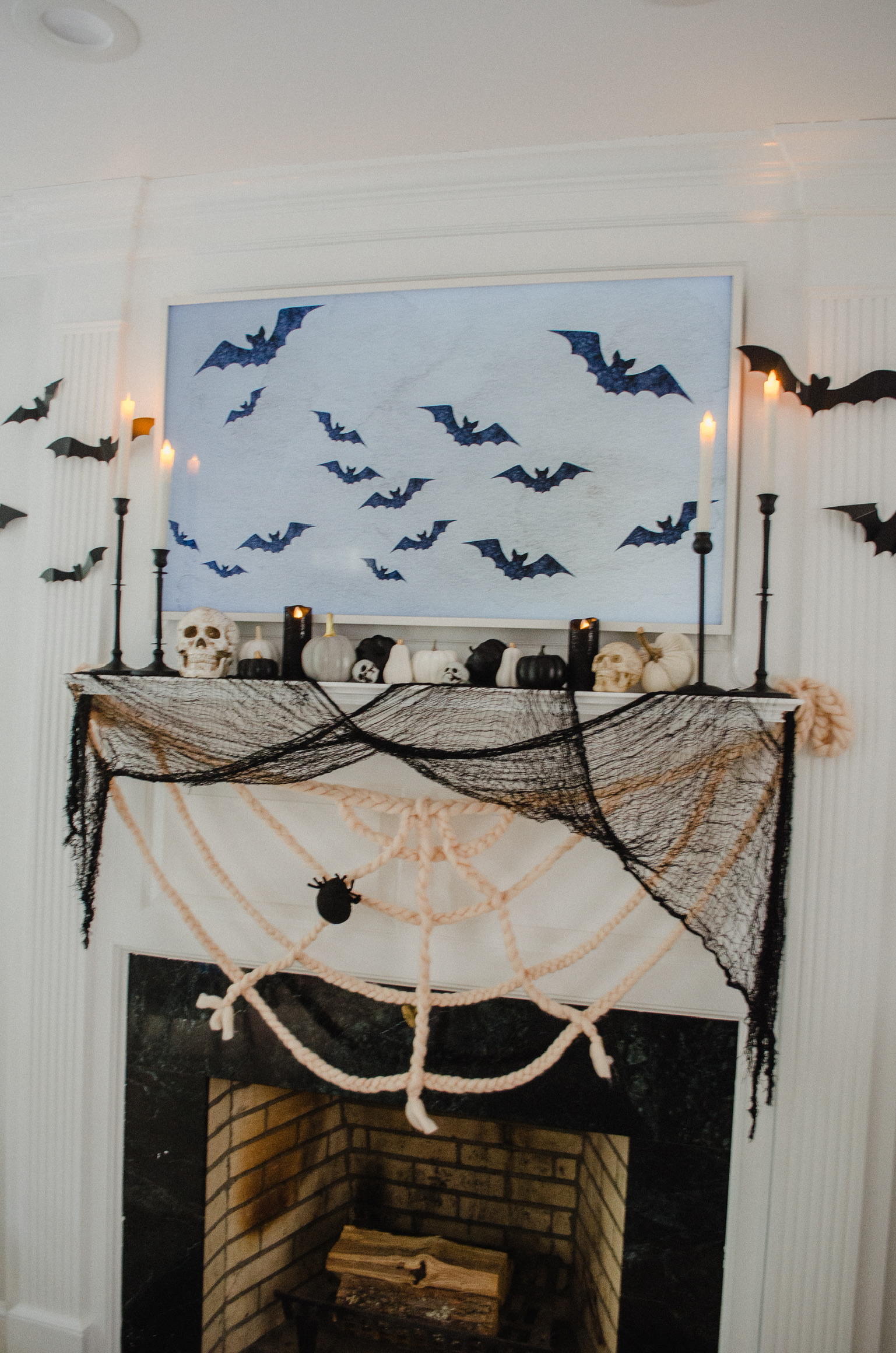 Last, I LOVE this adorable spider web! It's playful and fun for the playroom and balances the spooky mantle. Super fun, and we'll use it every year!
I hope this inspires your Halloween mantle decorating!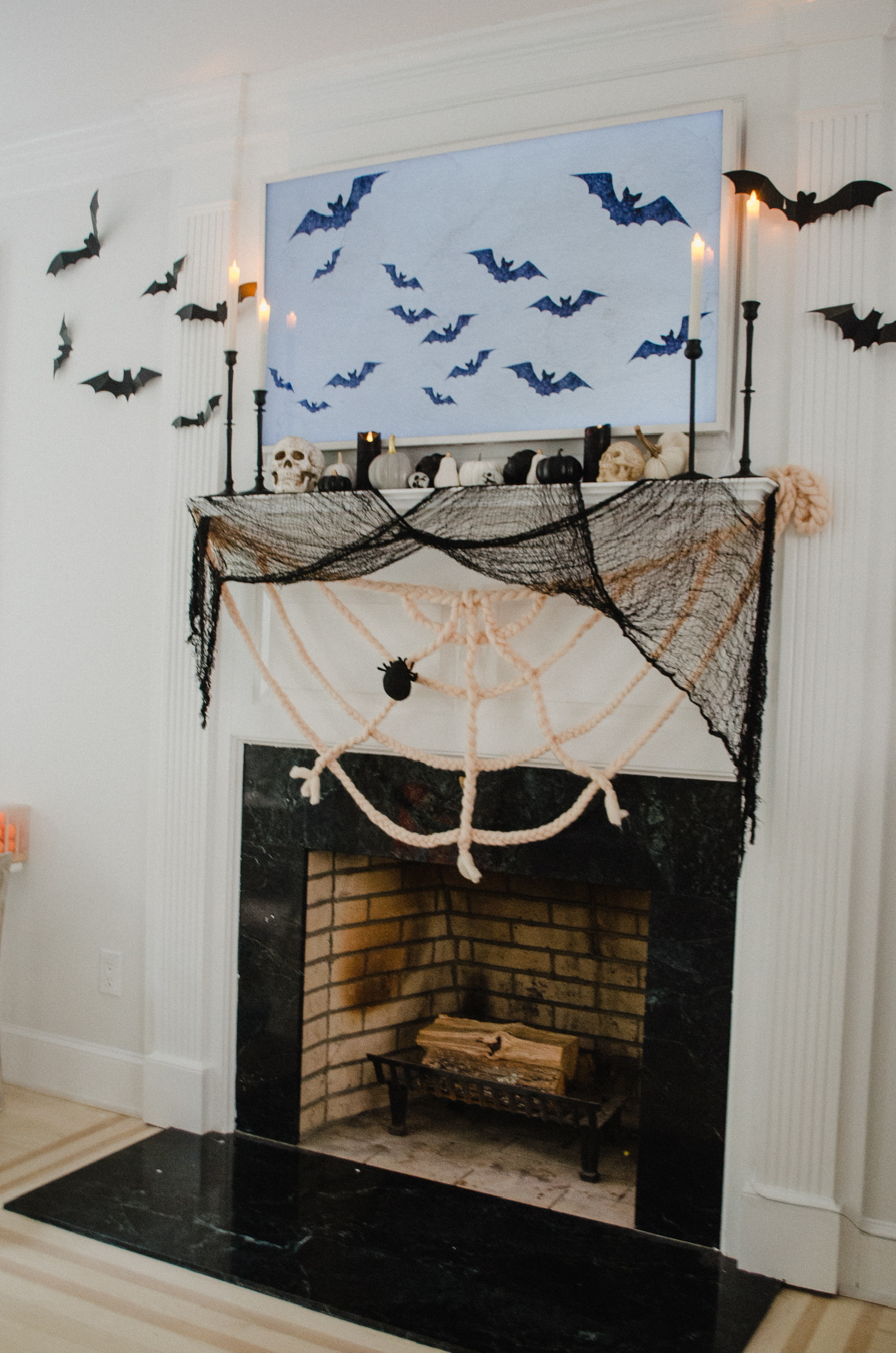 Shop the look below