Halloween is one of my favorite holidays to decorate for. My mom threw a Halloween party for me and my friends when I was a kid, and I want to continue the tradition with my own children! We've been hosting a kid Halloween party for a few years now, and I've expanded my decor a bit every year (because that's the fun part!). We have this awesome four season sunroom (my favorite room in our whole house) that's a great place to host food and drinks while still having easy access to our back patio. I decided to go all out with some Halloween decorations in here this year!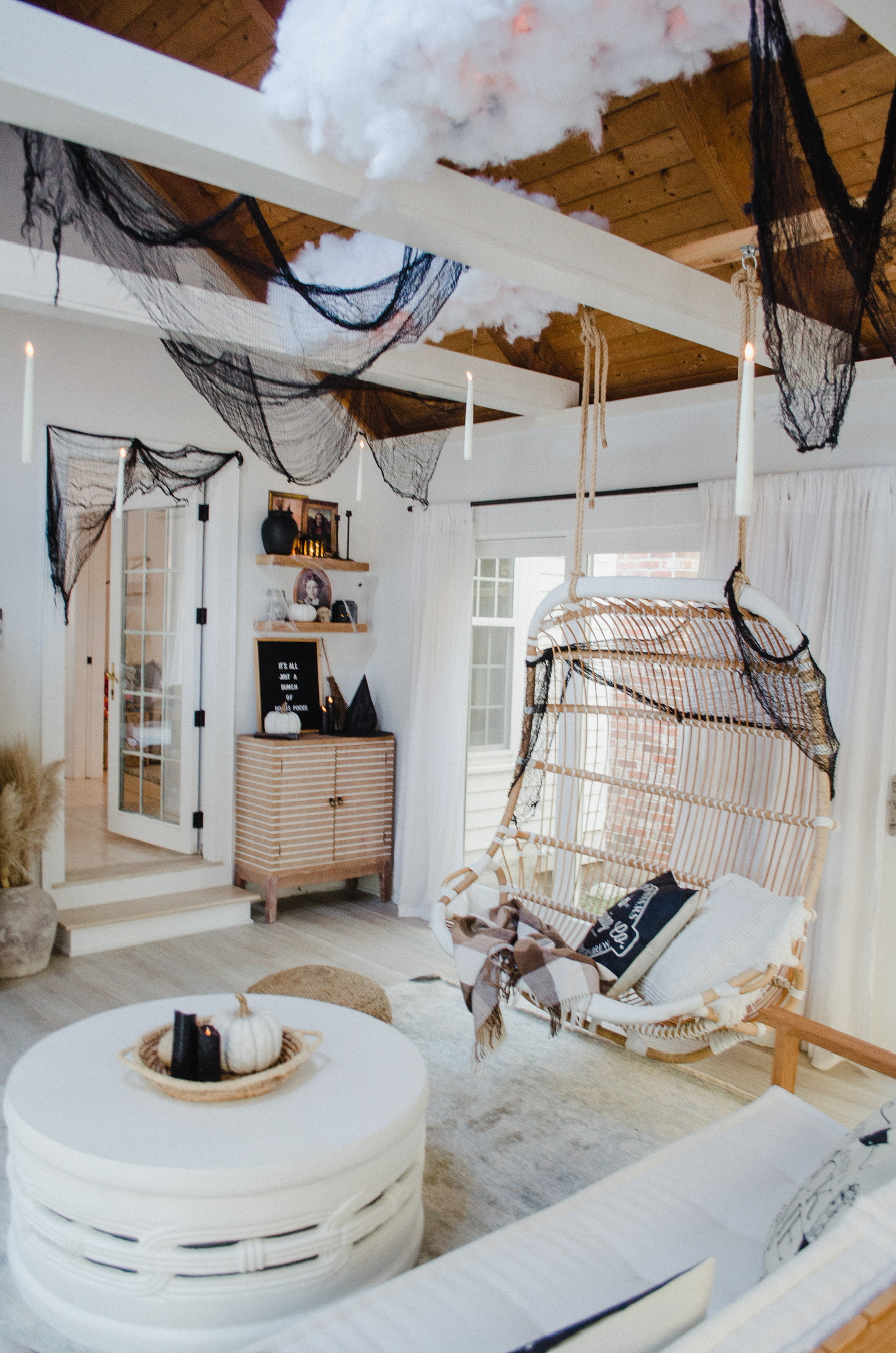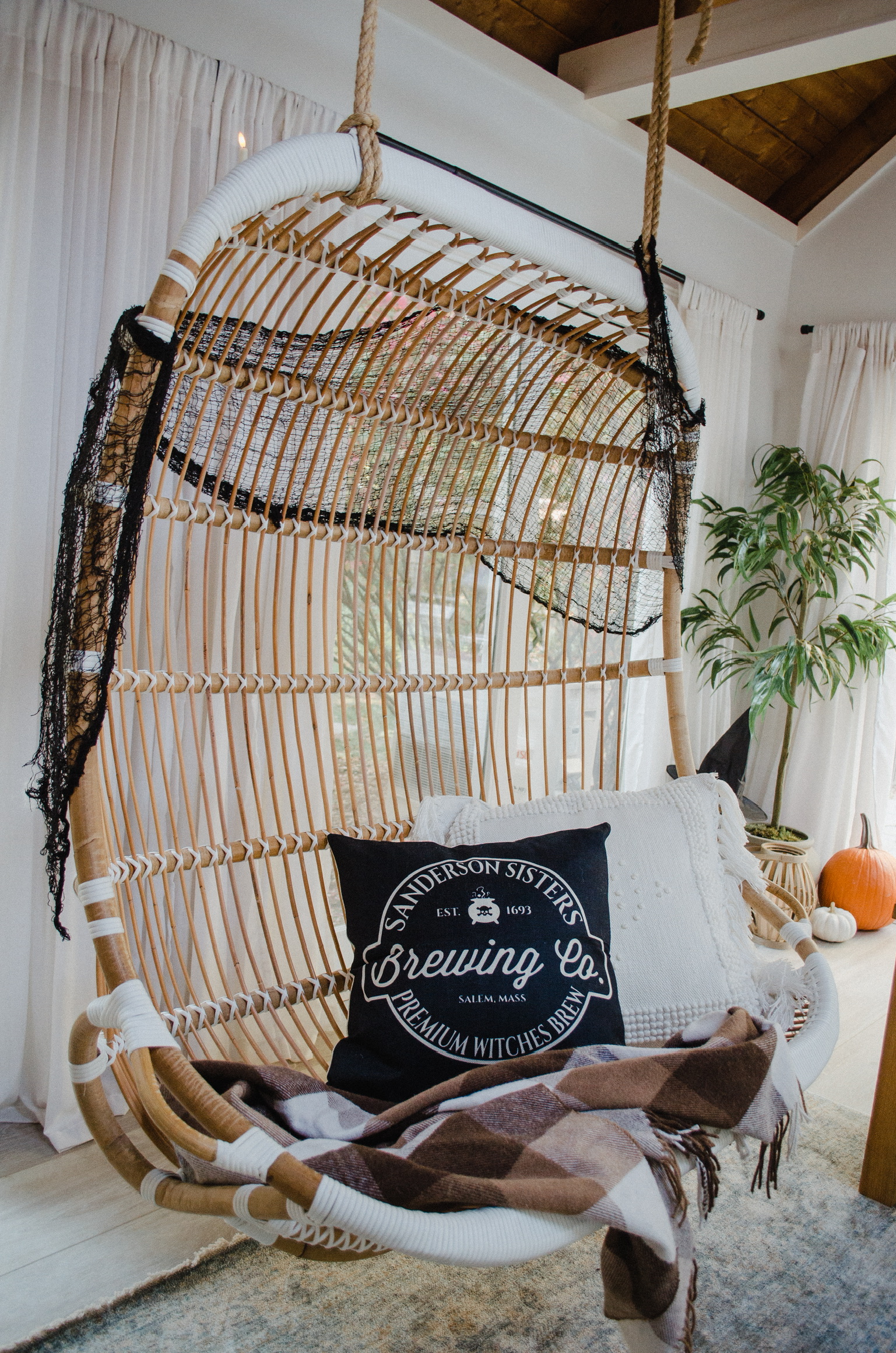 I used a lot of decor I already had in this room, including some spooky black fabric (honestly you can put this anywhere and make things feel spooky), fake spider webs, some black flameless candles, and faux pumpkins I've collected over the years. I did buy these Halloween prints for an added touch. They change with movement, which is fun for the season. I found these fun Halloween pillow covers and simply put them over the pillows I already had in here. I also tried to incorporate some of my QVC items into this space! You'll spot my black vase, large black lanterns, small black lanterns, and coiled seagrass tray in here.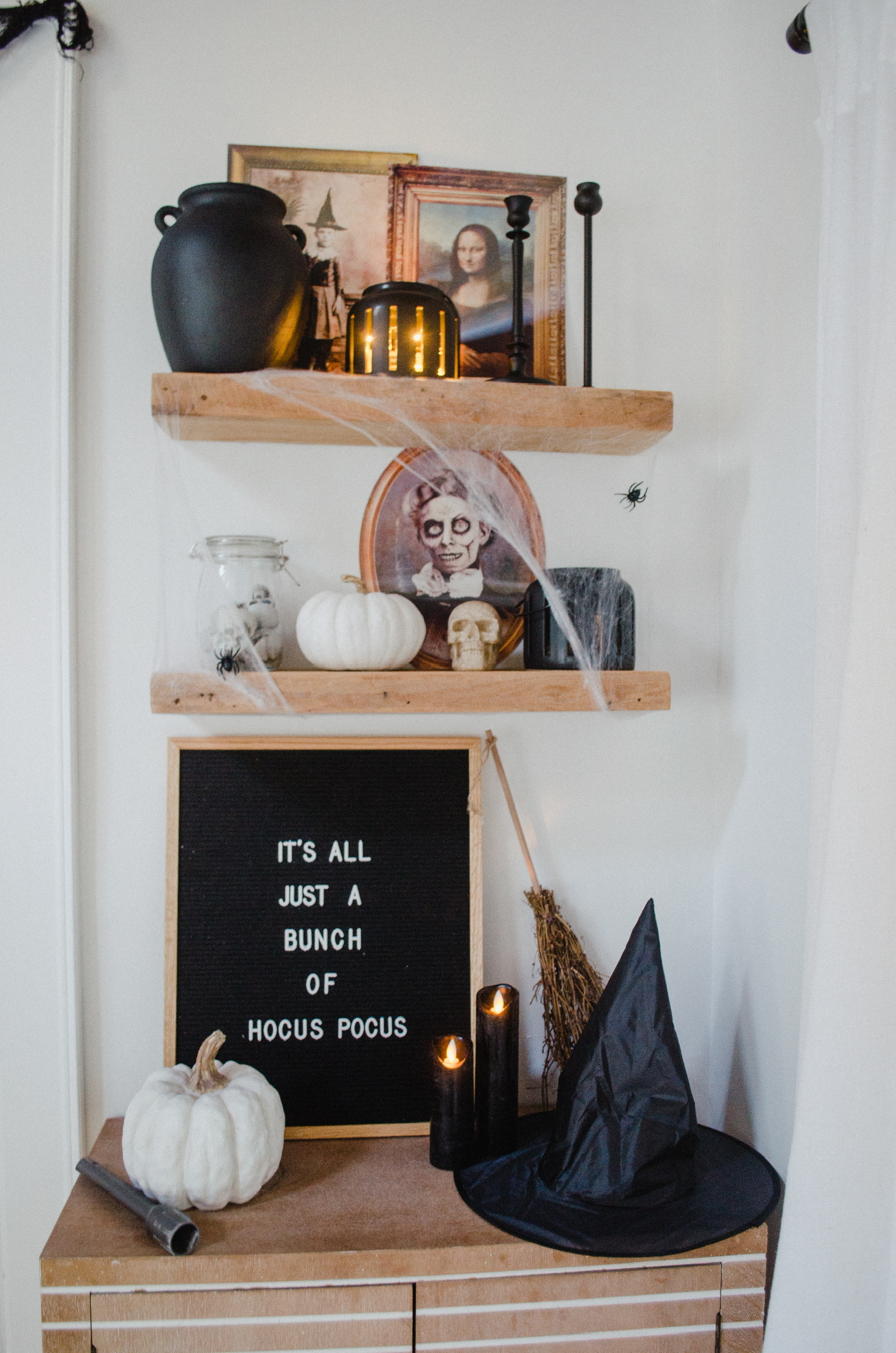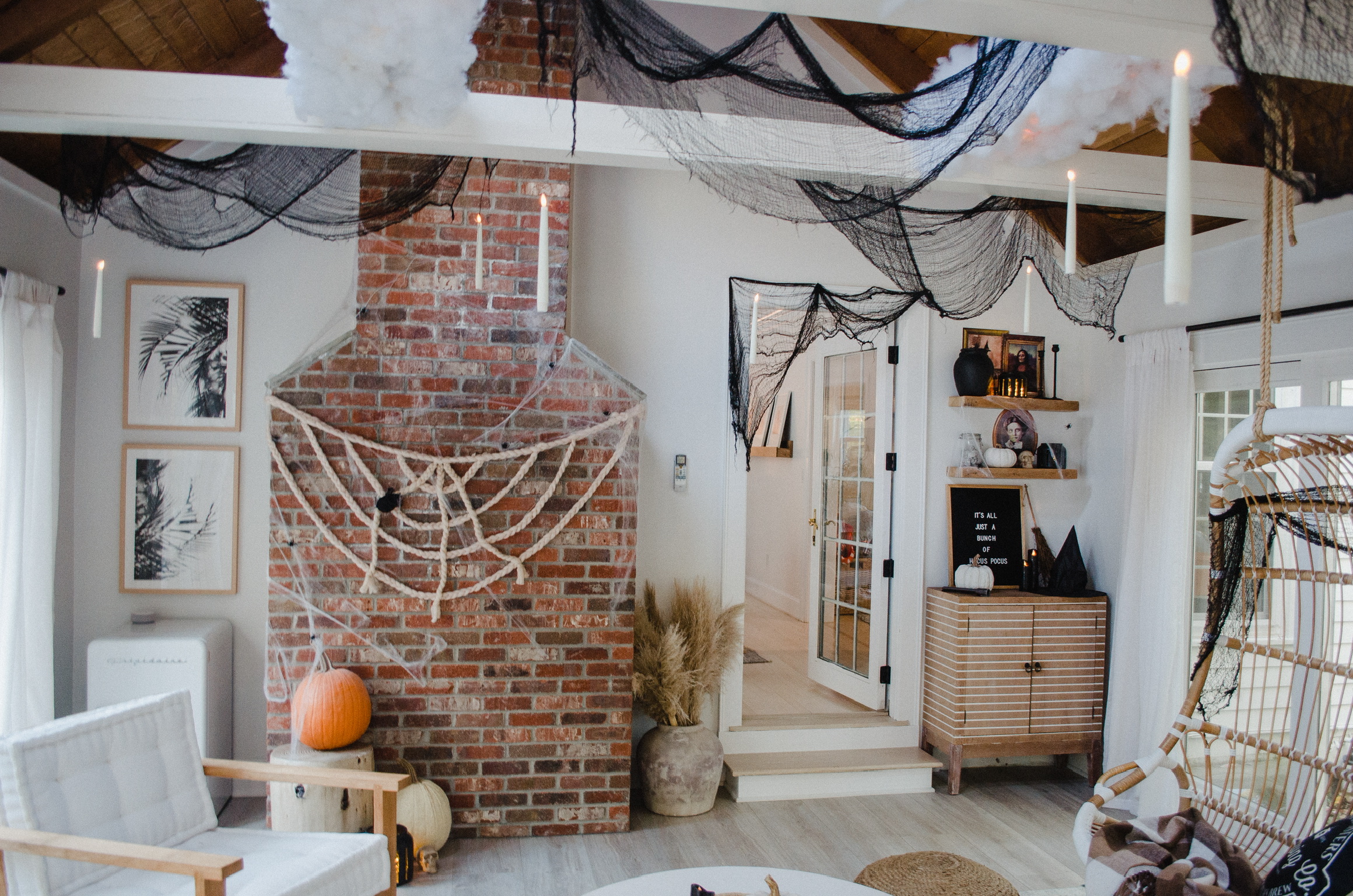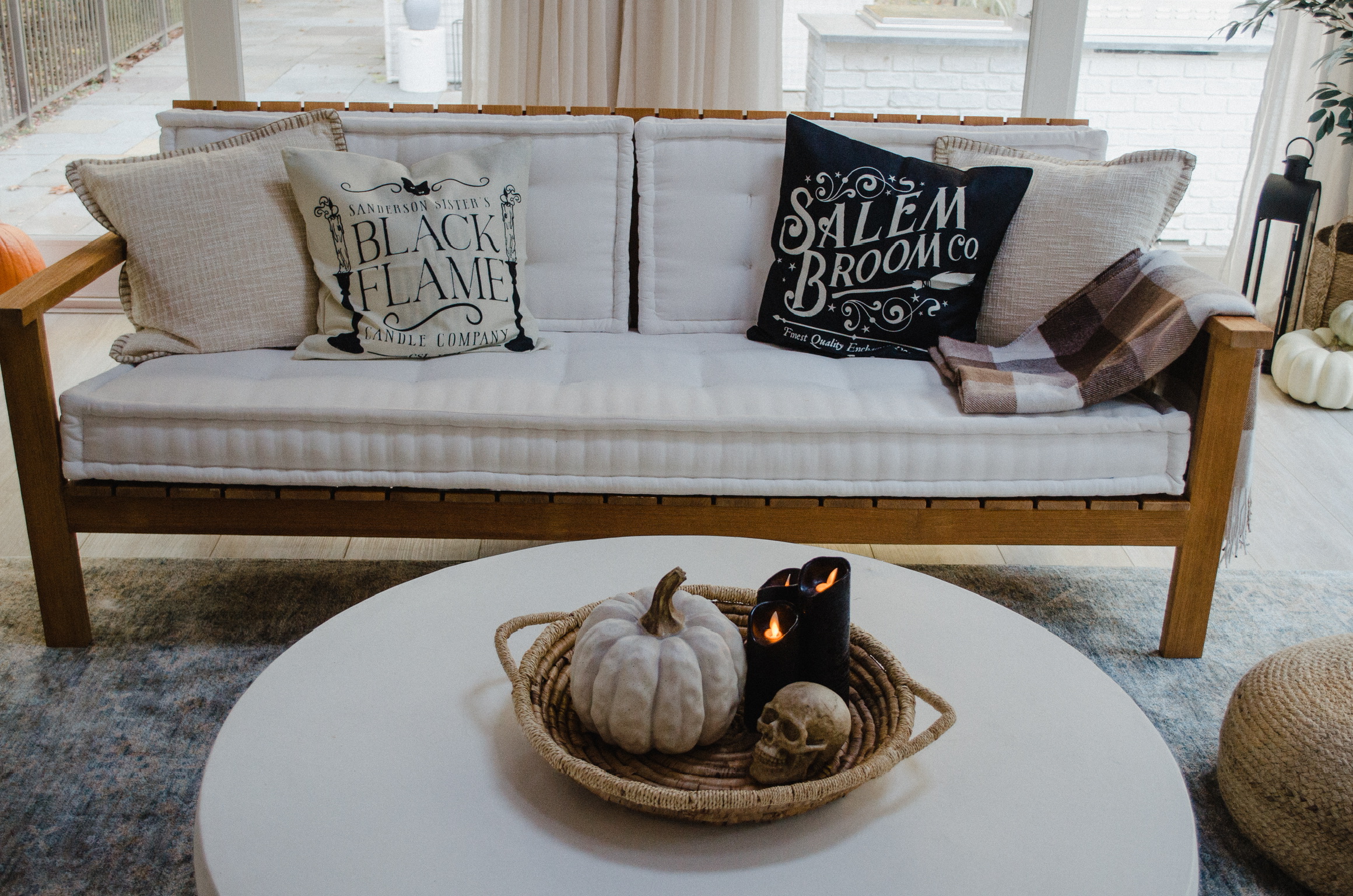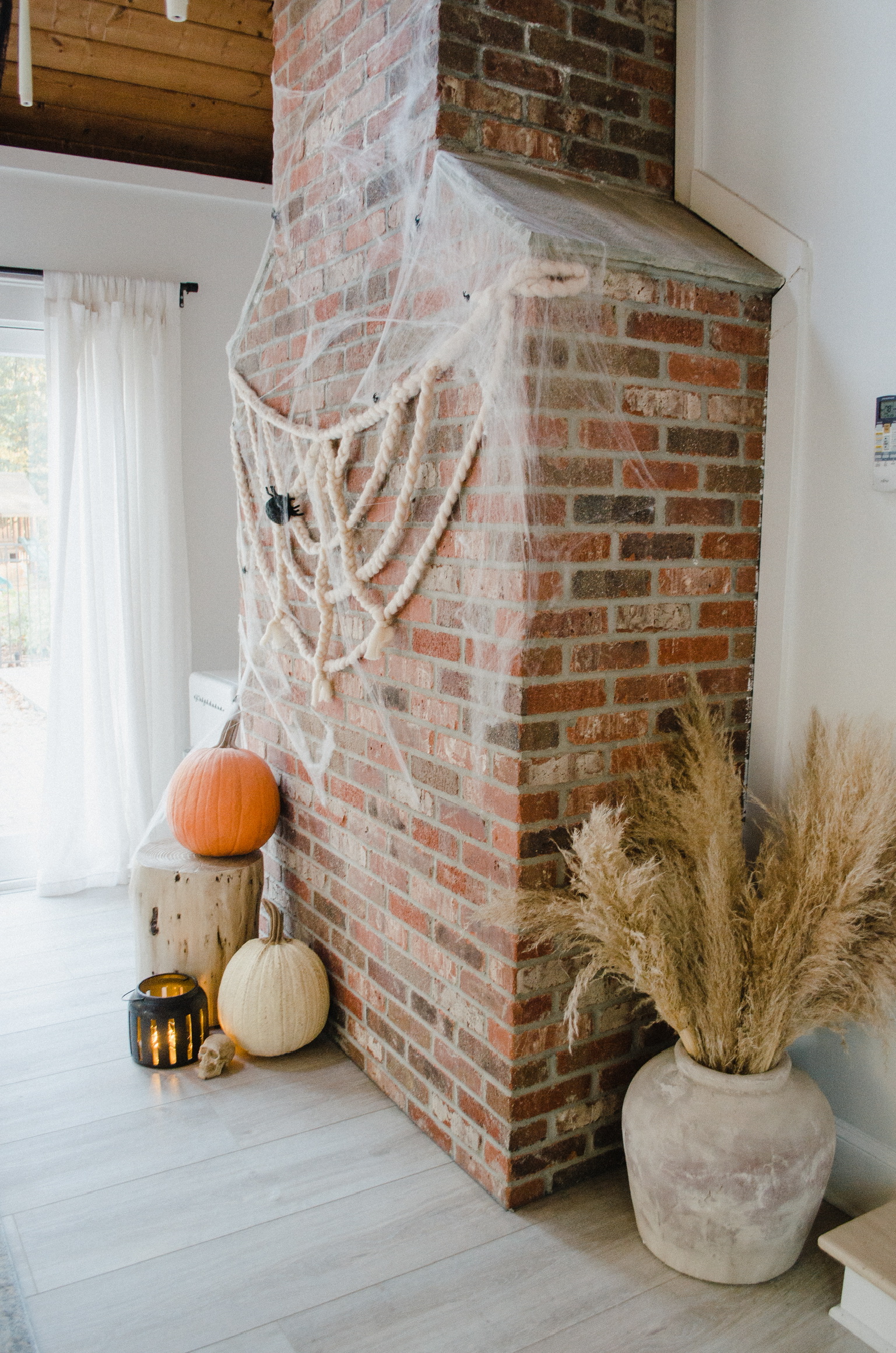 I plan on moving the furniture (it's outdoor furniture, so I'll likely move it onto the patio) and rug out for the party and setting up some tables for the food. I wanted to create a Harry Potter-inspired space, similar to the Great Hall since this is where the food will be located! These floating candles were an easy project (you can see how I did it here) to give that Great Hall vibe! These candles work on a timer and I can easily turn them on and off with a remote. Aren't they so fun?!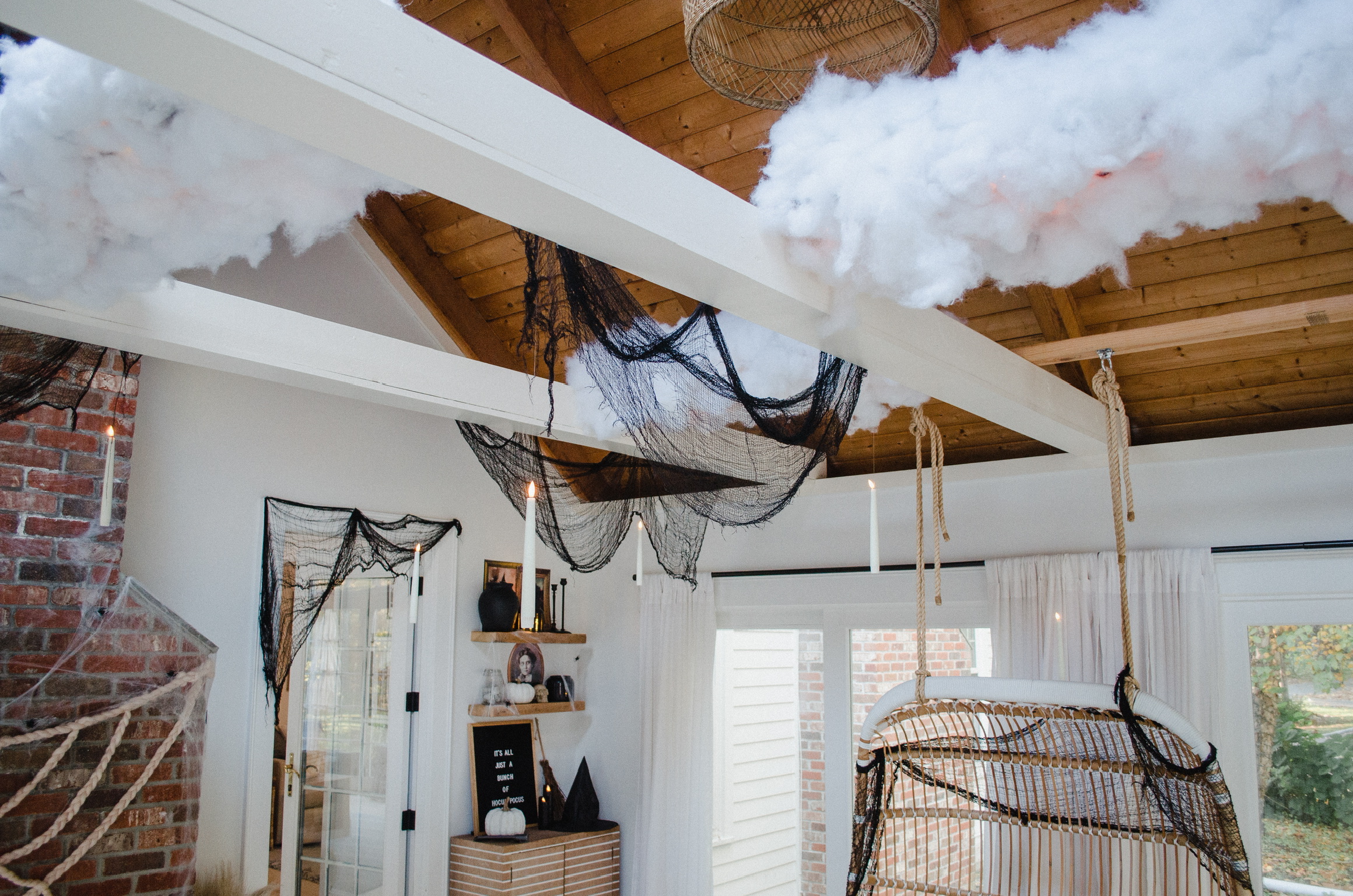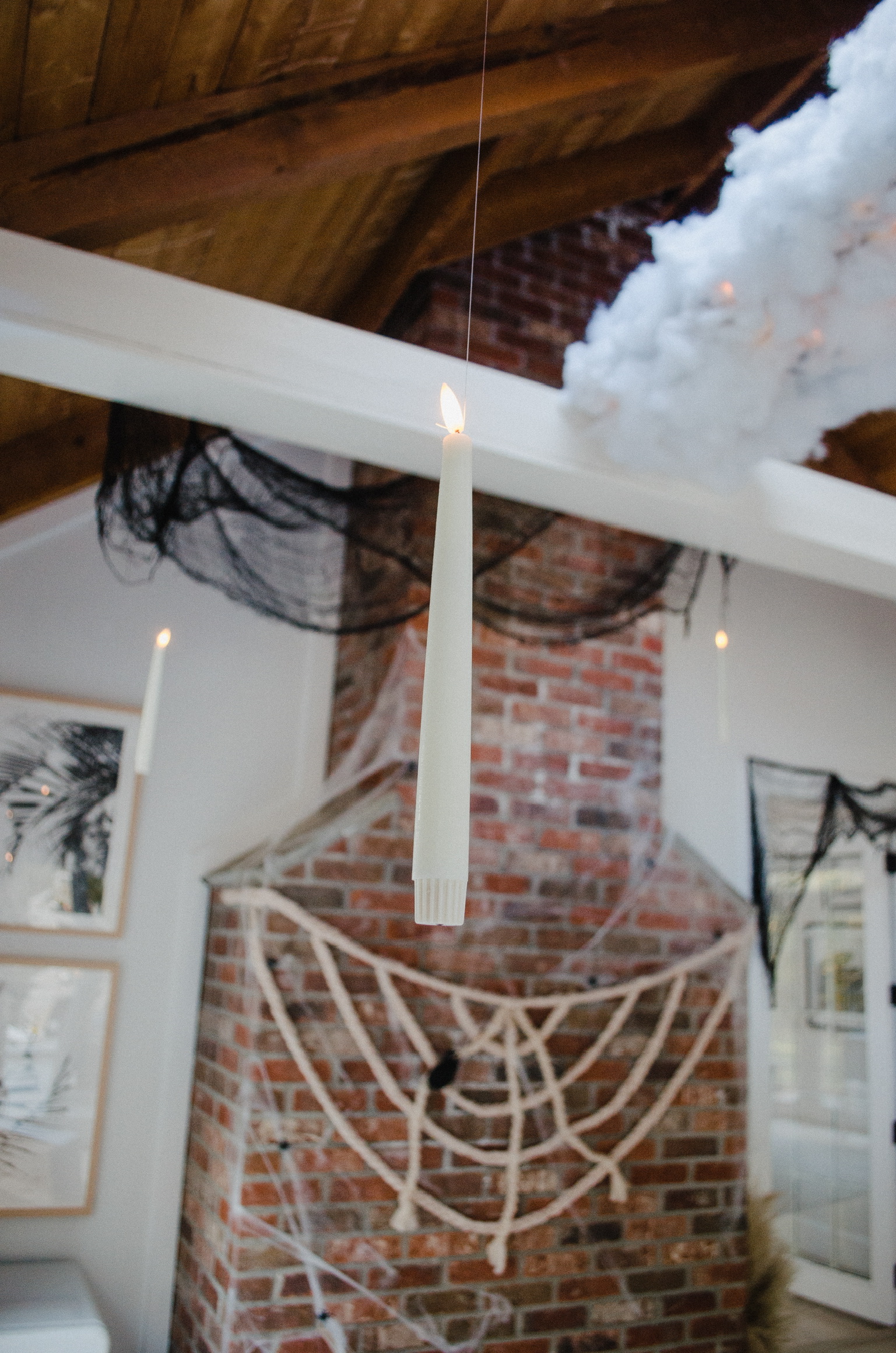 To keep with that theme, I decided to create some clouds that light up in the dark! This was actually easier than it looks (you can see how I did it here). While time consuming, I really love the pay off – it gives a super awesome vibe at night!! I simply used some old flooring planks we had extra of, LED battery powered lights, hot glue, and some fluff stuffing. If you're feeling like being really creative, it's a really fun addition!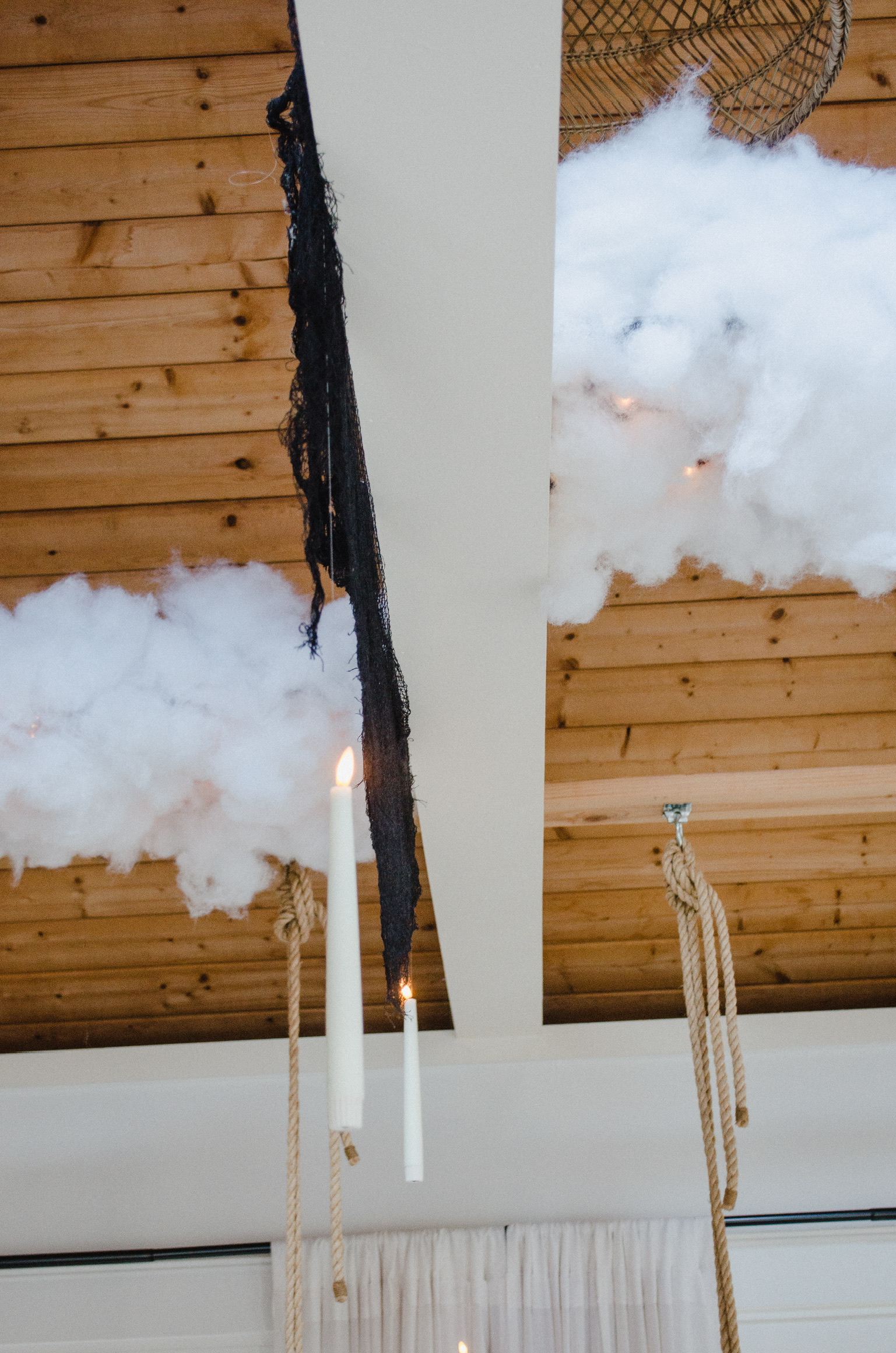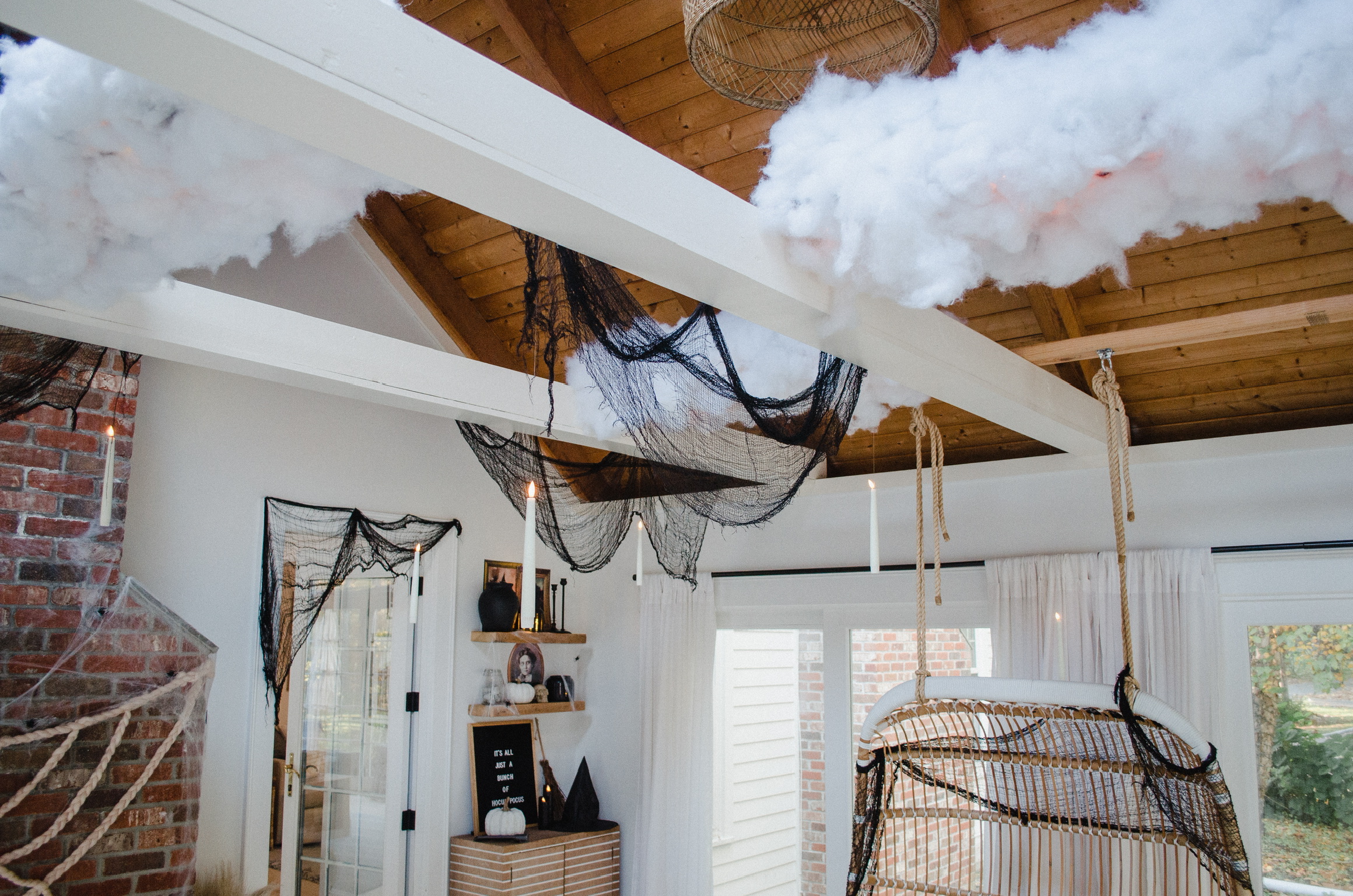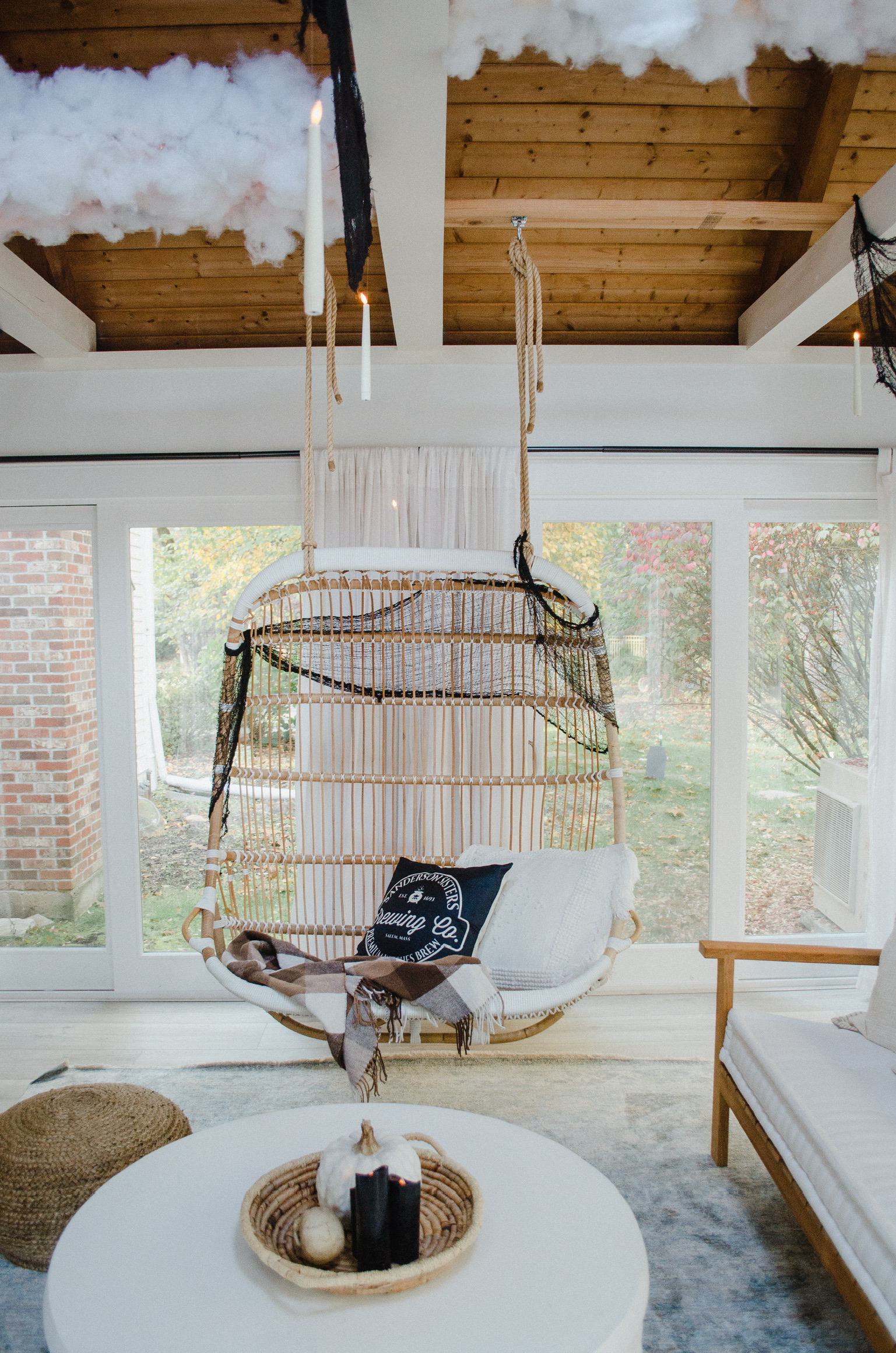 I absolutely love how it turned out! The kids think it's so fun, too! I plan on having the lights off for the party and adding a bunch of flameless candles on the food tables for some added lighting and ambience. Honestly, the decor is just part of the fun – what I really love is spending time with our friends and family! If anything, I hope this inspired you to throw the party (no matter how big, small, or extravagant!). Time with your loved ones is the best time! 🙂
For some snack ideas:
For some (adult) drink ideas:
Caramel Apple Cider Sangria (SO GOOD)